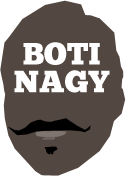 ---
Advertising opportunities available.
Please contact me.
---
Random Dribbling - Dream Team comparisons
Tweet
CAN'T really understand why Kobe Bryant and to a lesser extent, LeBron James chose to make comparisons of their 2012 London Olympic Games USA team with the iconic 1992 "Dream Team".
Said it before and will say it again, many times yet, I'm sure, but that 1992 USA side will always be the ONLY "Dream Team" for me and, hopefully, a few 100 million who agree.
But there are those, ESPECIALLY in the media, who don't really follow our sport but who, every four years, want to show their great knowledge and call every US men's basketball team the Dream Team.
It's BS to me frankly, and just shows they never really understood what the Dream Team was.
Let's recall some random few facts about the 1992 Dream Team.
It won ALL of its games at the Barcelona Olympics by an average of 43+ points.
At no point, in any game, was the Dream Team behind. (Think about that one for a moment. It is pretty huge, just quietly).
Of the 12 players in the team, 11 are Hall of Famers.
OK then. Why start making comparisons with THIS year's American team?
I mean, after the US failed to make the Gold Medal game in Athens, their aura of invincibility was seriously compromised.
That's why I thoroughly enjoyed the US team in Beijing calling themselves the "Redeem Team".
Frankly, that was brilliant. Marketing par excellence.
At what point then, can we just get back to calling the USA men's basketball team by its actual name ... the USA men's basketball team?
About now would be good, I reckon.
Instead of comparing them to the Dream Team, why not consider them on their own merit?
They went through to the Gold Medal undefeated.
Carmelo Anthony's 37 points against Nigeria was the most by an American at any Olympics. Ever.
Against Australia, LeBron had the first US Olympic triple-double.
Against Nigeria, the USA scored an Olympic record 156 points and won by 83.
James' 12 assists against the Boomers are the most ever by an American player.
That's a pretty legitimate legacy right there.
If you regard the 2012 USA team on its own merit and the group in its own right, there is much to respect, revere and admire.
They lived "the dream".