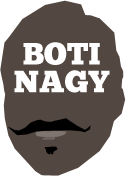 ---
Advertising opportunities available.
Please contact me.
---
Random Dribbling - Olympics' First Five
Tweet
FROM Russia with love or Rue Britannia? It doesn't much matter. I reckon the First Five moments of the basketball at the Olympics for Australia involved them both.
Two happened against the Russkies, and two against the Brits.
Let's take them in chronological order, for want of a better way.
1. Jenna O'Hea, lobbing a pass to Abby Bishop near the basket against Great Britain was a gem. Not that Abby caught the pass. It sailed straight through for a three-point basket!
For pure entertainment, that one was a gem.
D'oh!
2. Belinda Snell against France with her three-point basket from the dark-side of the halfway line easily would have been the "shot of the tournament" if a couple of others had not subsequently occurred.
France had enjoyed a three-point lead and an open lay-up fast break which should have given them a five-point cushion. So much drama was yet to unfold, not the least of which was Snell's "Hell's bells!" shot which never looked like missing, despite being released from over the centre-line and from between two French defenders.
It sent the game into overtime and was priceless. Just don't call it a fluke.
Snelly calculated it perfectly, the velocity, the distance and how she should throw it - more as a two-handed pass which assuredly would get there, than as a classic shot action which actually might not. She meant it to go down, and it did.
So how is that a "fluke"? Unless you mean, she might not be able to do it again. I'll give you that but she meant that baby.
3. Liz Cambage made many of us jump out of our sofas when she caught the ball near the elbow, took one dribble en route to the hoop and threw down the historic first slam dunk by a woman in Olympic basketball to shatter Russia.
It was so cool, so effortless and seamless that I think many really missed its incredible significance.
We all respect that dunking is probably the last challenge for women in basketball to consistently master so for Lizzie to have that on her resume as the FIRST woman to dunk at an Olympic Games is pretty darn special.
It amazed me that our attending media - and indeed the world media at large - downplayed the dunk to the extent it did. Or maybe didn't play it up enough. Take your pick.
If that's Candace Parker throwing one down for the USA, it would have been everywhere, blanket cover, ESPN over and over.
Yet it passed without anywhere near sufficient fanfare, in my mind anyway.
Only three women have ever done in-game dunks - Lisa Leslie, Parker and Brittney Griner - and they're ALL Americans.
So Lizzie is the first non-American to throw one down AND the first ever at an Olympics.
4. Patty Mills going off for 39 against the Brits also was a huge performance, our best single-game return in 36 years - and some guys named Davies, Gaze and Heal played in that stretch.
5. And Patty's match-winning triple to beat Russia was a huge high on which to close the intrapool games.
That was another major contender for shot-of-the-Games but it was a team effort.
Brett Brown drew it up, Joe Ingles played with the ball for precisely the right amount of time, Matthew Dellavedova set a great screen, Mills popped free, Ingles hit him with a picture-perfect pass and he swished the three.
Exquisite.
So which was THE best moment for me?
Lizzie's dunk wins it, hands down (in the hoop) because, after all, it was the one which will stay part of history.
THE insightful access social media gave us all into the inner workings of our favorite sportswomen and men at the London Olympics was truly remarkable.
I know the debate has now started as to whether all of that was positive and whether occasionally, athletes were overwhelmed and under-performed.
Frankly, I will leave that one to wiser heads than mine.
But it was certainly more involving to know you had access as never before.
That said, must confess my best laugh from a tweet associated with the campaign came from @nathanstrempl when it was all finally at an end.
He tweeted: "Correcting my phones predictive text for aus has been awkward all #Olympics. So now I'm not gonna bother. Pumped to b flying home to anus!''
That works too for those who think Australia is the "ass end of the world''.
Let them keep thinking it.
Our glorious home can stay our little secret.

QUESTION OF THE DAY: When was the last time Russia beat the Boomers at an Olympic Games?
The answer follows the next item.
SEE if you know who said the following:
"Can't connect - unlikely commodity - gets the user-friendly roll - shooting with his/her non-preferred hand - shot-clock X seconds inside the game clock - does a lap of honour - worries him/her out of the points - two pieces of the iron - X has Z points and only Y with W has more - shot comes up with nothing but oxygen - climbs upstairs - it won't tumble - bobbles the pass - the shot-clock rolls into single digits - opens his/her account - he/she leads all scorers - continuation waved off/away - first term, second term, third term (Quarters? Periods? Nup) fourth term - sets him/her a task."
If you said "John Casey" then, clearly, you know your sports callers.
I must confess I have missed Case these past few years because he was a very good game caller in his day. When I heard his voice on the Olympic coverage, initially I thought it was Phil Lynch and was very pleased.
Then I realised it was John and again was pretty happy. A few years away and I figured he would be back, energised and ready to remind us what a quality caller he had been in his heyday. That was back when he still recognised it was television and not radio - so we could see the images as they occurred - and he came armed with research and information.
It was either interesting or enlightening.
One of my pet peeves with Australian TV commentary of basketball is the lack of preparation by our callers.
The prevailing attitude appears to be: "Hey, whack Steve Carfino in there. He's charismatic, played the game, he's got a good persona for TV, he'll do.''
That, plus the: "Grab that well known player with the personality and notoriety and toss him in there too and we'll be right, Jack'' method of creating a commentary team.
Apart from the forced and often stilted banter, references to their own great sporting careers also grow tedious. That sort of reference needs to occur naturally, organically, even comically.
The Olympics presented Fox and John with a chance to give us something new.
I've known Case since he joined The News newspaper in Adelaide from Broken Hill in the mid-80s, before he left us all in his wake, going on to bigger and better things with a hard-earnt and well-deserved TV career.
He's a good guy and a quality caller and hearing him again still served to remind just how mundane and ill-prepared "Ron Burgundy'' Carfino remains.
It was a tragedy when sport in Australia lost Clinton Grybas, who had the world at his feet and was such a natural behind the mike. We need more good young guys calling the play and new color men, preferably ex coaches. But more of that another time.
After being away from basketball for a long while now, John had the chance to start with a clean slate and just go back to doing what he does - did? - best, and that is call the action.
Oh well.
QotD ANSWER: It was a bit of a trick question because Russia has NEVER beaten the Boomers at an Olympic Games.
As unusual as that may seem, Australia beat Russia 75-71 at Sydney 2000, 95-80 at Beijing 2008 and 82-80 this time around in London.
Yep, we're 3-0! Dare we say it? They're almost our "Olympic bunnies"!
(Yes. I know. I shouldn't have said it.)
Of course, let's not talk about how the Boomers have gone against the Soviet Union. That's a whole other world of hurt.
MUST say that the further the Olympics went, the better Andrew Gaze calling Boomers games for TV, and Rachael Sporn calling Opals, became.
Drewey's call of the Boomers-USA game was an absolute classic, with many great lines and "the great man" actually jumping off that well known picket-fence on which he has resided for so long.
Turn it up, he was solid.
And Rachael started feeding in more factual info as the tournament unfolded, adding to her charm. But there were times, I swear, when it sounded as if she just wanted to stop calling the contest and start barracking like the rest of us.
That always brought a smile.
IF you're under 50 or you don't know your international women's players, this gag will probably be lost on you so maybe you should bail now.
But it remains my favorite from the Sydney Olympics.
Erstwhile Canberra-based commentary doyen Phil Lynch was running late to a lunch gathering of journos as the 2000 Games were winding down, having attended a Press Conference with the Russian women's team after their disappointing finish.
I asked him if the Russian coach had said anything interesting and Phil said he had been lamenting the American-style "selfishness'' which had pervaded his national team.
It was a thinly veiled dig at Svetlana Abrosimova, who was attending university in the US at the time and continues to this day to have a fine WNBA career.
"Basically,'' Phil said. "it was all just Blame it on Abrosimova''.