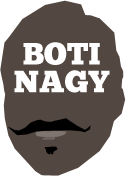 ---
Advertising opportunities available.
Please contact me.
---
Random Dribbling, 15 August 2012
Tweet
STARTING to like the look of the NBL team the Tigers have assembled for their new Chris Anstey era.
CA's Third Coming at Melbourne - first as the player Lindsay Gaze didn't quite recognise could have helped Melbourne to the 1994 title round, second as the player who took Al Westover's group to the top of the tree twice, and now as the rookie coach - already has galvanised the fan base.
But check out his first team for the 2012-13 iiNet NBL Championship run.
Kevin Braswell and Nate Tomlinson have the point covered, Chris Goulding, Scott Seth, Adam Ballinger are further quality off-season recruits to join returnees Matt Burston, Tommy Greer, Liam Rush, Lucas Walker and Bennie Lewis.
Pick-and-roll anyone?
Adelaide - which also is a revitalised outfit now - will get a good look at the Tigers on October 7 at Adelaide Arena in their season-opener.
Now the Olympics are done, got to admit I'm getting twitchy for some NBL action.
QUESTION(S) OF THE DAY?

THERE were 28 regular season games in the 2011-12 iiNet NBL Championship, yet one man managed to play 29 last season.
What the...?
Who and how?
(The answer follows the next item.)
WASN'T it wonderful how Larry Sengstock was eased out of his chair as CEO of Basketball Australia and former CEO Scott Derwin brought back as "interim'' chief exec?
Then suddenly BA Chair Kristina Keneally is unveiled as the best candidate for the CEO role and seamlessly switches chairs.
And what happens to interim CEO Derwin?
Why, he becomes elevated into the BA Chair of course.
Wonder what the stipend for that job is? (I heard 50G but maybe that was only when BA had a "gun" in the role, e.g KK.)
So yeah, it's musical Chairs at BA, the timing of the Derwin announcement pretty interesting too, when all focus was on the Olympic Games.
Nice.
Word also has it Kristina comes with her own press secretary. All this on the BA payroll?
Very nice.
And while Gold Coast was sinking and Adelaide at the precipice, as usual precious little proactive comment was coming out of BA.
QotD ANSWER: How could anyone play 29 games in a 28-game NBL regular season?
Easily, actually.
@ubakayaka Ayinde Ubaka played the first 18 games of the season with Melbourne Tigers.
When he was unceremoniously cut, he played a final 11 games with Wollongong Hawks.
That made him the first player in NBL history to play more than the maximum games in a season!
WOW. Who knew 36ers coach Marty Clarke was a fortune-teller?
We've all heard of his much-mentioned "three year plan" but only Swami Marty could know Gold Coast would fall over after Year Two and leave him with Adam Gibson, Anthony Petrie and Jason Cadee.
Clever fella.
Wonder what his crystal ball said of the Adelaide Arena issue?
QUALITY work as usual on Adelaide radio this week with Graham Cornes announcing a forthcoming interview with Olympic basketballer "Brad Ingles".
QUESTION OF THE DAY
IT'S a shame 36ers sharpshooter and free agent Darren Ng is dropping out of the NBL for a while as he settles into practising medicine and fatherhood.
Ng is a rarity in our league, a genuine "doctor" and not someone just carrying the nickname.
But, he is not the first!
Mull on that a moment, then you'll find the answer after the next item.
WONDERFUL to see NBL referee Michael Aylen call the London Olympics Gold Medal men's final between USA and Spain.
Great for him, great for our league, very good for Australia. Everyone's a winner.
I'm sure even Paul Woolpert was impressed.
By the way, is it just me or did the coach of Argentina look a bit too much like a younger Martin Scorsese?
QotD ANSWER: Way way back in only the NBL's second season and its first as the "NBL" (It was the NIBL - National Invitation Basketball League in its 1979 debut) SA basketball legend Werner Linde ran out for a few matches with West Adelaide Bearcats when they had a few injury concerns.
It's a pity Dr Linde didn't stick around. The Bearcats could have used him to patch them up in their 1980 Grand Final loss to the Rocky Smith-driven St Kilda Saints.