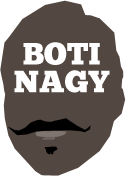 ---
Advertising opportunities available.
Please contact me.
---
Rankings: Taipans hit #1 for first time
Tweet
CAIRNS Taipans have created their own niche of Basketball On The Internet history by reaching our #1 NBL Ranking for the first time in the website's 7-plus years.
As regular readers would be aware, our weekly in-season rankings are based on a combination of a team's current form, a team's known form and also its potential form, the latter based on the two previous criteria.
With five wins from its past six outings and by virtue of its historic first win over the league-leading Sydney Kings at Qudos Bank Arena, Cairns has jumped from #5 to #1.
Perth's return to form after its two-game slump also sees the Wildcats elevated, jumping from #6 to #2, its win over Sydney carrying plenty of cache, though not quite as much as Cairns'.
The Wildcats beat Sydney at The Jungle, where we all know it is mighty hard to win.
Our Top Two meet in this round's opening game so expect the rankings to be impacted heavily again next week. But for now at least, Cairns is #1.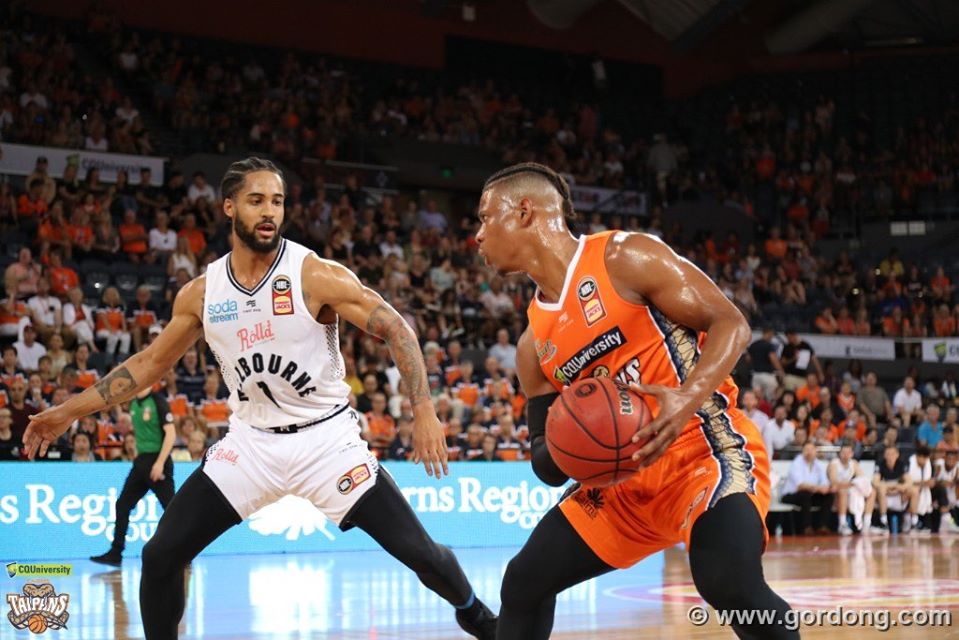 NBL RANKINGS This Wk-Prev (Record)
9 (9) HAWKS 3-10: Take on a whole new look without Ball but with Hobson and Preston.
8 (7) BULLETS 6-8: Couldn't get it done in New Zealand and Perth will be a tougher task.
7 (8) BREAKERS 4-9: With their full team, beat Brisbane and can reverse road loss to 36ers.
6 (2) 36ERS 6-7: Went from looking good to good gracious! Welcome Creek, then NZ-bound.
5 (4) PHOENIX 6-6: Not doing much wrong but this round face their two fourth spot rivals.
4 (3) UNITED 8-6: Took care of Sixers but NSW double needs at least a split, or better.
3 (1) KINGS 11-3: Went from sitting pretty to pretty sh!tty and must make a statement.
2 (6) WILDCATS 10-5: Have the "Qld couple" away to Cairns, home to Brisbane. 1-1 or 2-0?
1 (5) TAIPANS 7-7: Showing form only they believed they had but must keep it rolling.
* * *
SYDNEY's home win over Adelaide changed the complexion of the run to the WNBL playoffs and brought it into calculations, its three losses to Perth now an issue.
Adelaide beat Perth again and when the Lynx also lost to Melbourne, they virtually dug too big a hole to escape from this season.
So while the shape of the top four hasn't altered, those fighting for recognition have moved around, Townsville's win over Bendigo sending the Spirit into the chasm.
Canberra and Southside are still our #1 and #2 and when they meet again to close this round, one of them will have clinched that top spot in our view.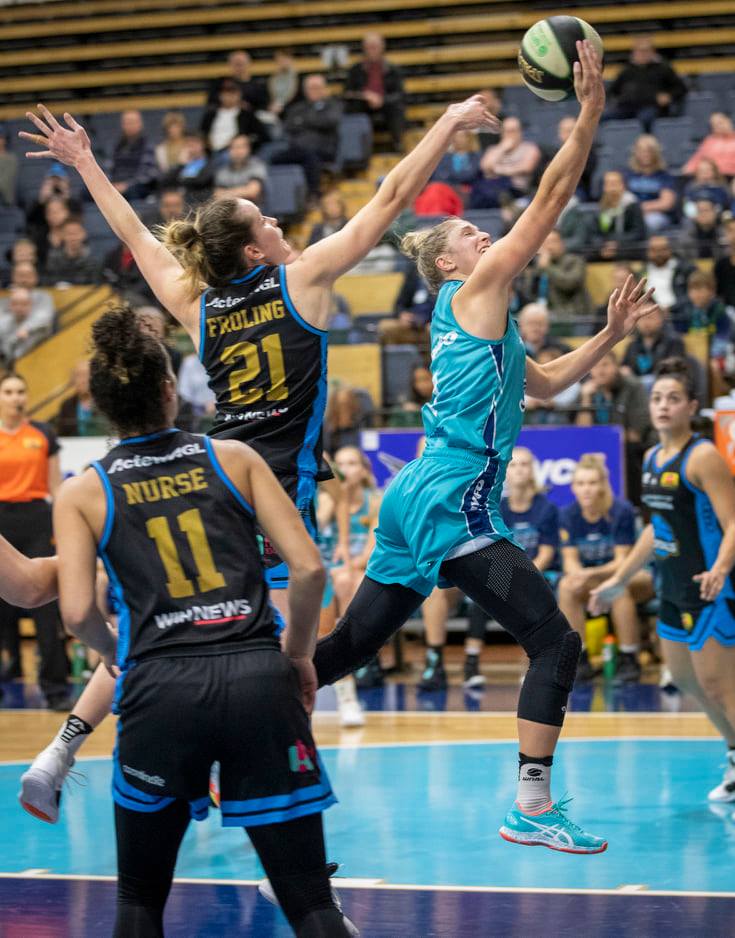 WNBL RANKINGS This Wk-Prev (Record)
8 (7) SPIRIT 2-9: Have one win over Adelaide so will hit the city with some degree of hope.
7 (8) FIRE 2-7: Tough trip to Southside, then home to host Sydney but it's a gettable win.
6 (5) LYNX 3-8: When all is said and done, have only beaten Sydney. Boomers will bound in.
5 (6) FLAMES 4-7: Stuck a toe in the Final Four door and can make it a foot in Townsville.
4 (4) LIGHTNING 5-5: Thrashed Bendigo in Adelaide last time and should score the W again.
3 (3) BOOMERS 8-3: Chugging along in wake of the top two and can skin the Lynx in WA.
2 (2) FLYERS 10-1: First Fire, then the top-two rematch in Canberra. Staring at a split.
1 (1) CAPITALS 8-2: Will be waiting happily for the Flyers to hit the capital. Showdown.
* * *
GUESS THE PLAYER...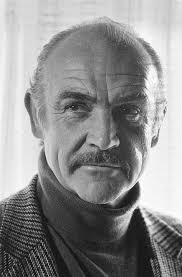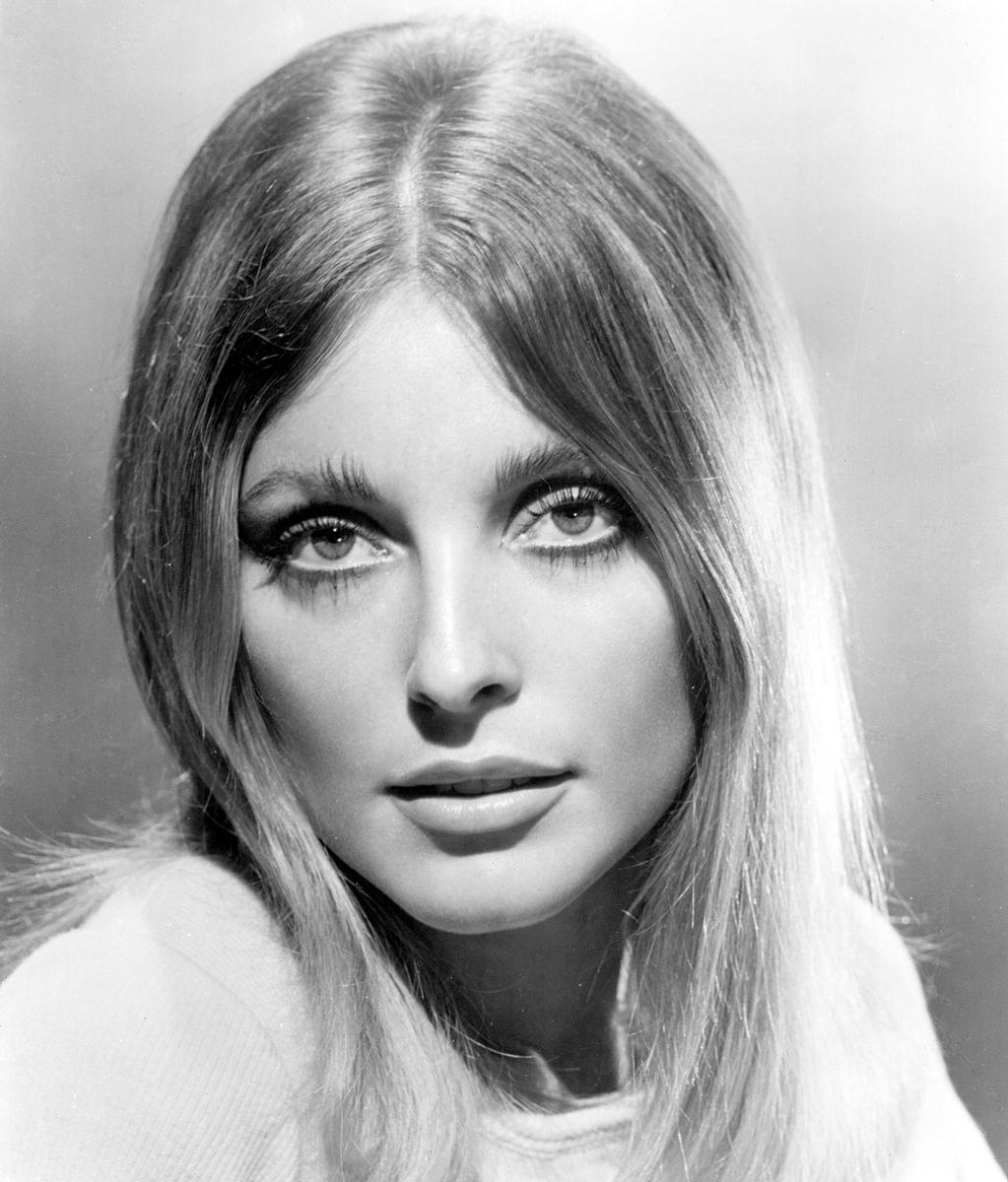 LAST WEEK:
Carley Ernst (Carly Simon / Christoph Waltz in "Spectre" as Bond villain ERNST Stavro Blofeld)
{No complaints please for how hard that was. Got fed up with the "they're too easy" texts!}