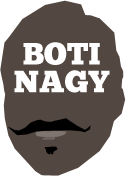 ---
Advertising opportunities available.
Please contact me.
---
Rockets see the Lights
Tweet
IT'S official. The North Adelaide Rockets Basketball Club officially has moved into the Lights Community and Sports Centre at Lightsview, farewelling its former digs at Hillcrest Stadium yesterday.
In a brilliantly conceived and executed club-first day, the Rockets' family initially enjoyed a barbecue farewell to Hillcrest on the lawns in front of the two-court venue, built in 1971.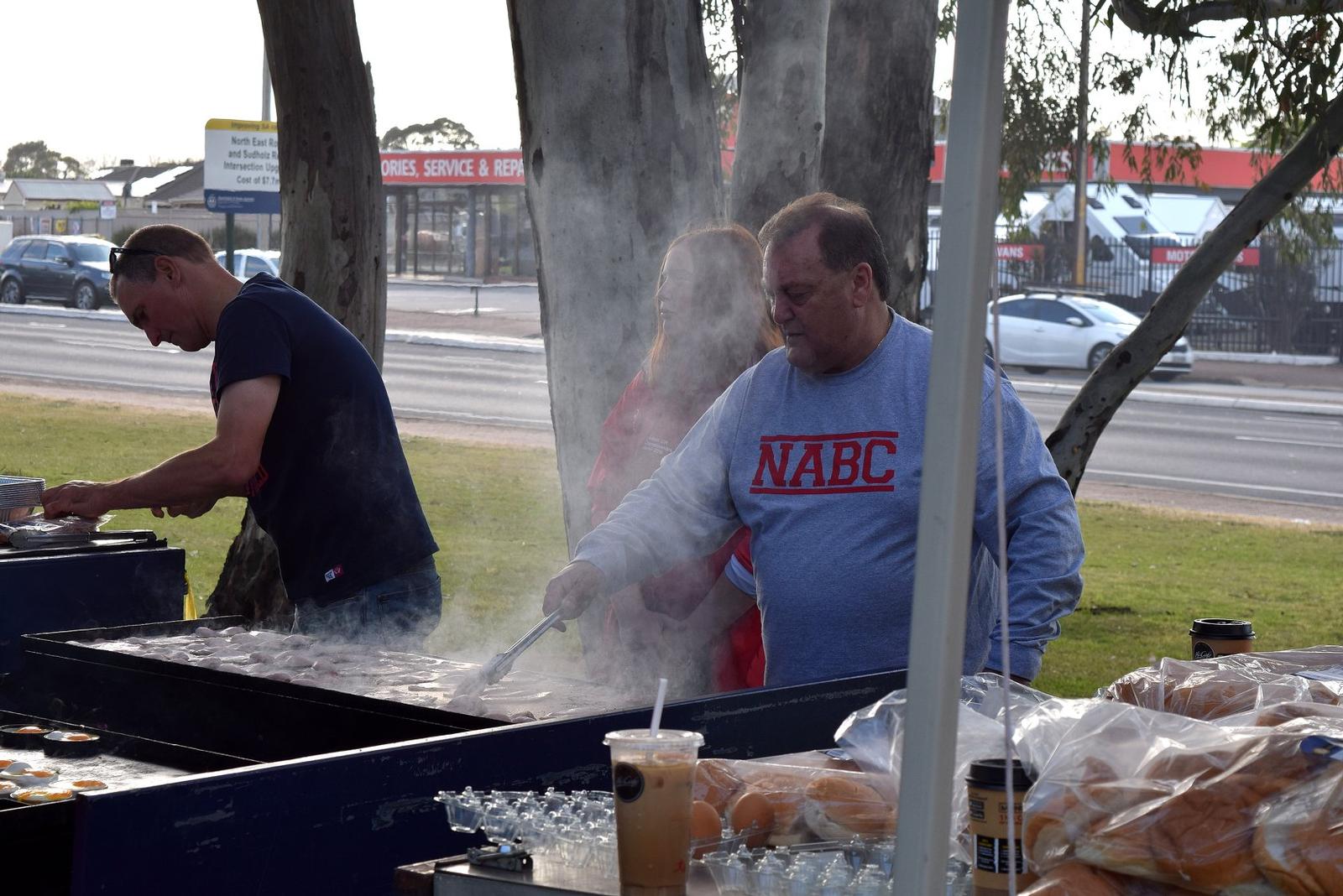 That's John Della-Pia getting the snags rolling, the $25million Lights Community Centre formally opened on Saturday before North moved in as the facility's major sporting tenant.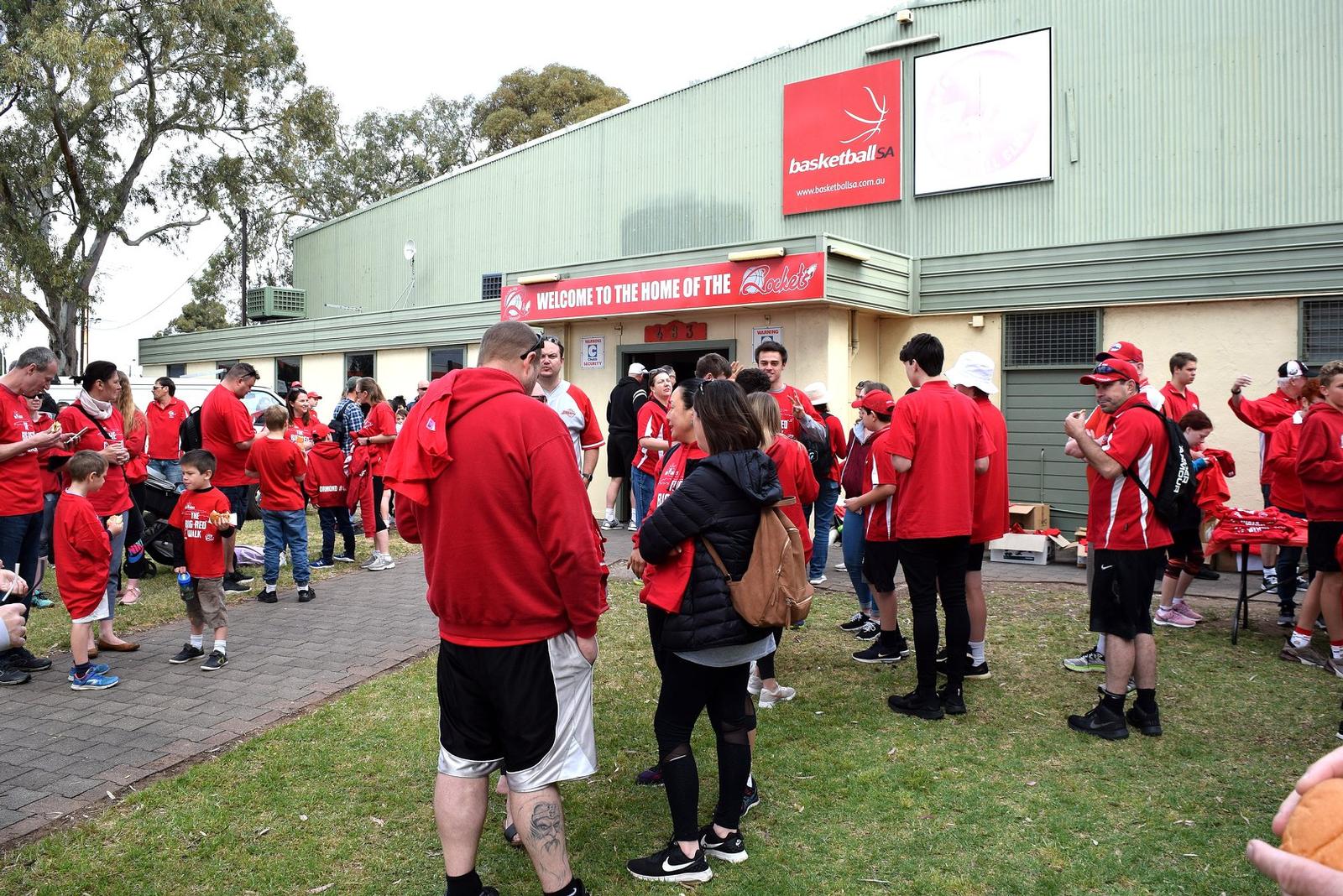 It was a sad day for Hillcrest Stadium as its 48-year history drew to a close.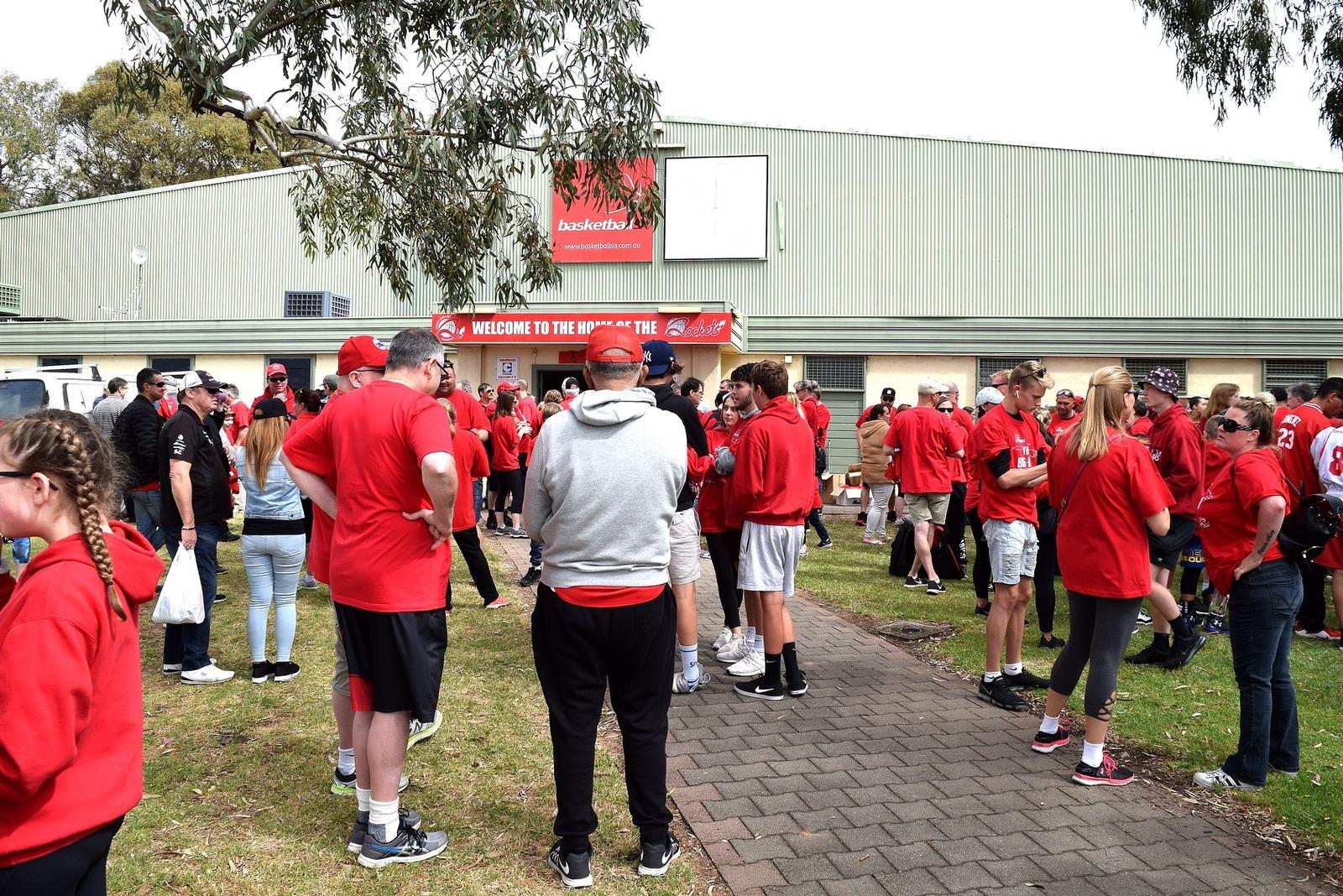 But progress waits for no-one and North Adelaide, easily South Australia's most successful basketball club on the women's side - it even owns a WNBL championship as one of the inaugural clubs to launch our national competition in 1981, winning it in 1990 if you were playing along at home - is now settling into the the new state-of-the-art five-court facility.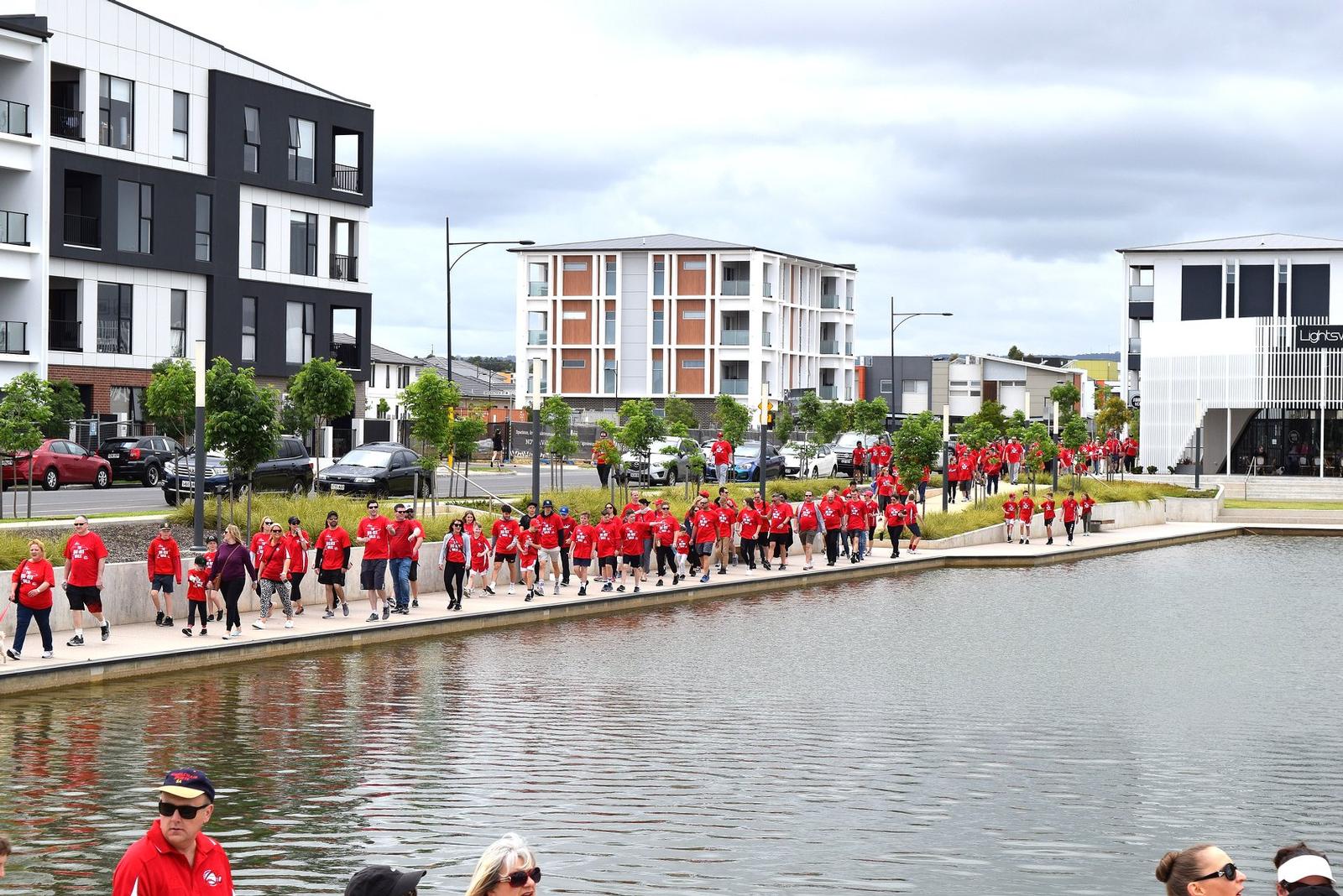 En masse, the club's members, players, coaches, supporters, family and even some of its "old scholars", made the symbolic "Big Red Walk" from Hillcrest to Lightsview.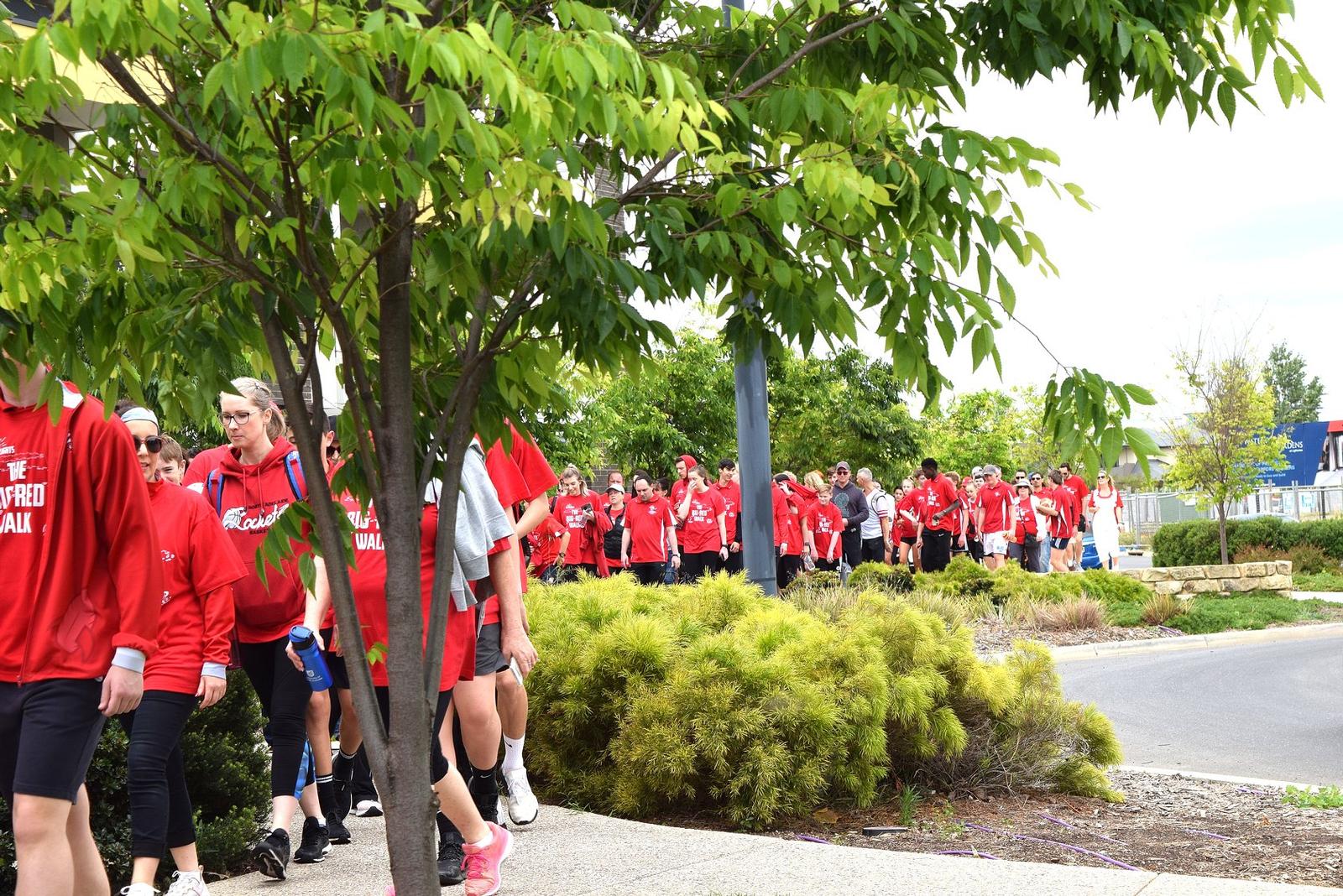 As far as club days go, you would be hard-pressed to find a better one or one which better united that feeling of club community. Hats off to the Rockets.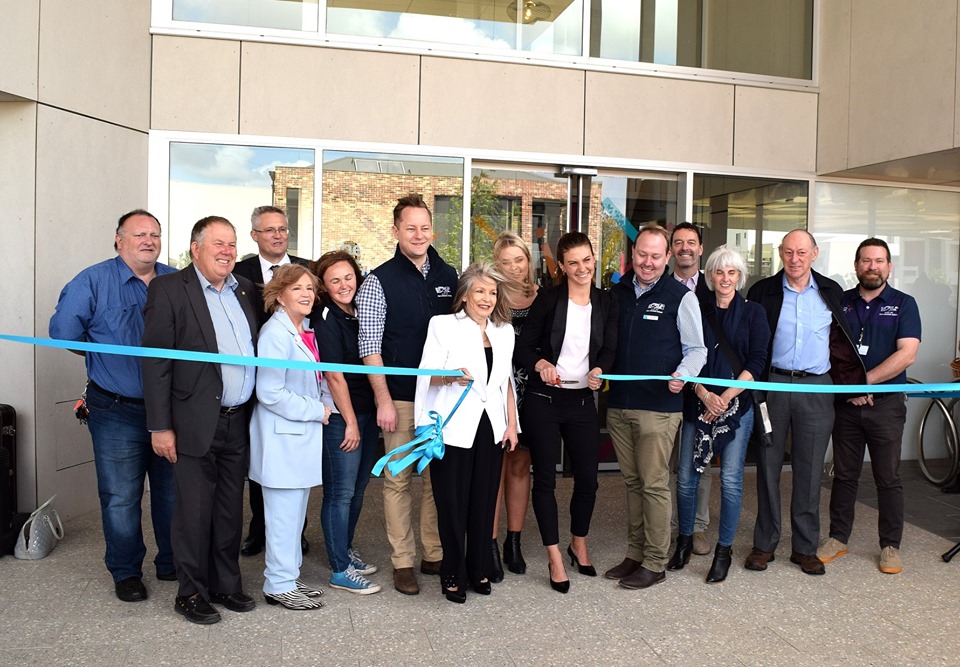 The formalities complete, the City of Port Adelaide Enfield Council has done an outstanding job for the local community. The Lights is a hub for everyone in the area, and also will house another sports group, the Central Ghan Volleyball Club.
It's also a "wellbeing zone" with yoga, Tai Chi, a full gym or even art classes amid a wide range of activities on offer.
You just want a coffee? There's a café, meeting rooms, library lockers, individual recreation spaces and a function space for up to 250 guests, along with a fully accessible car park.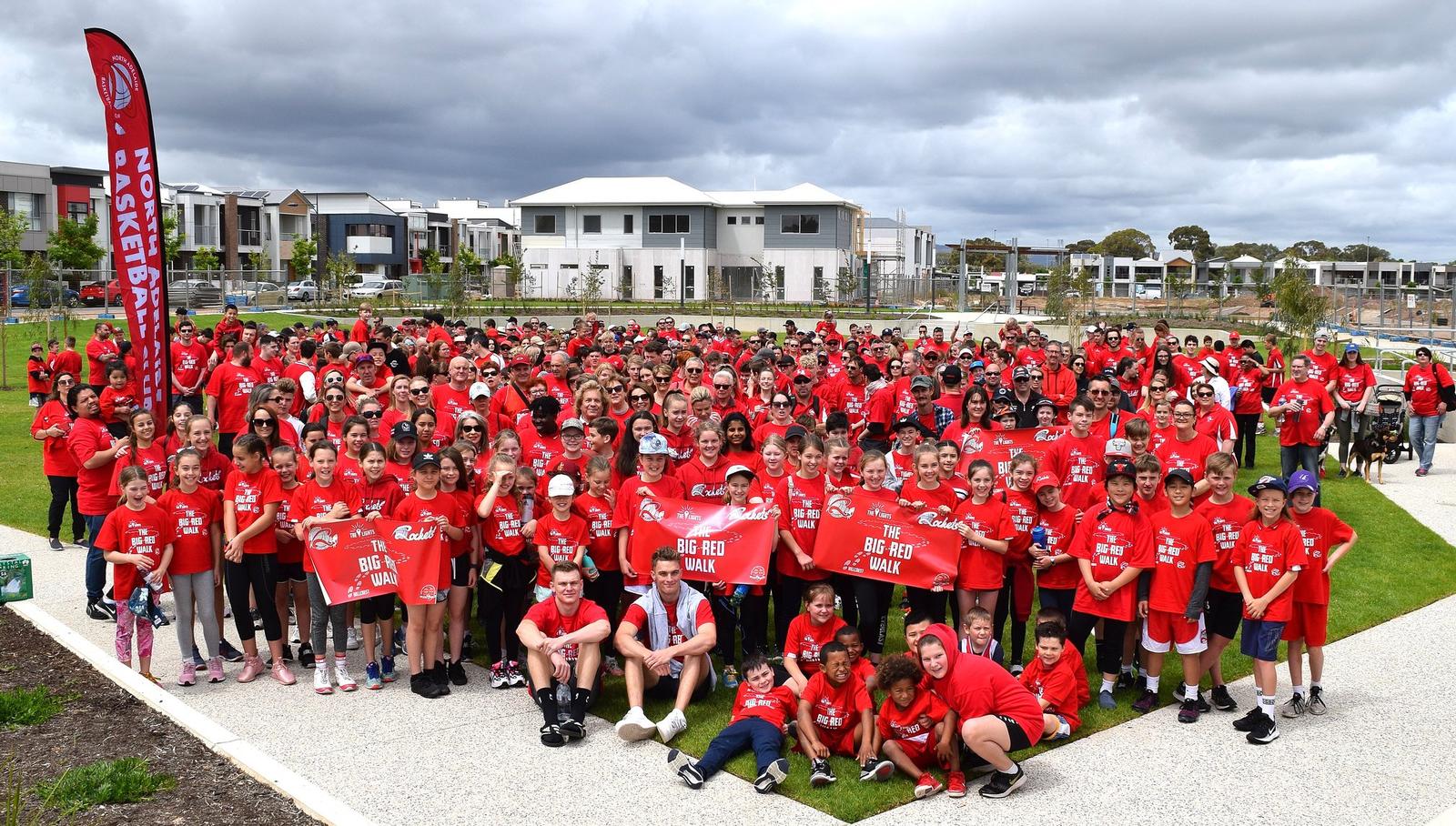 OK, enough with the formalities. The Rockets family was ready to embrace its new home.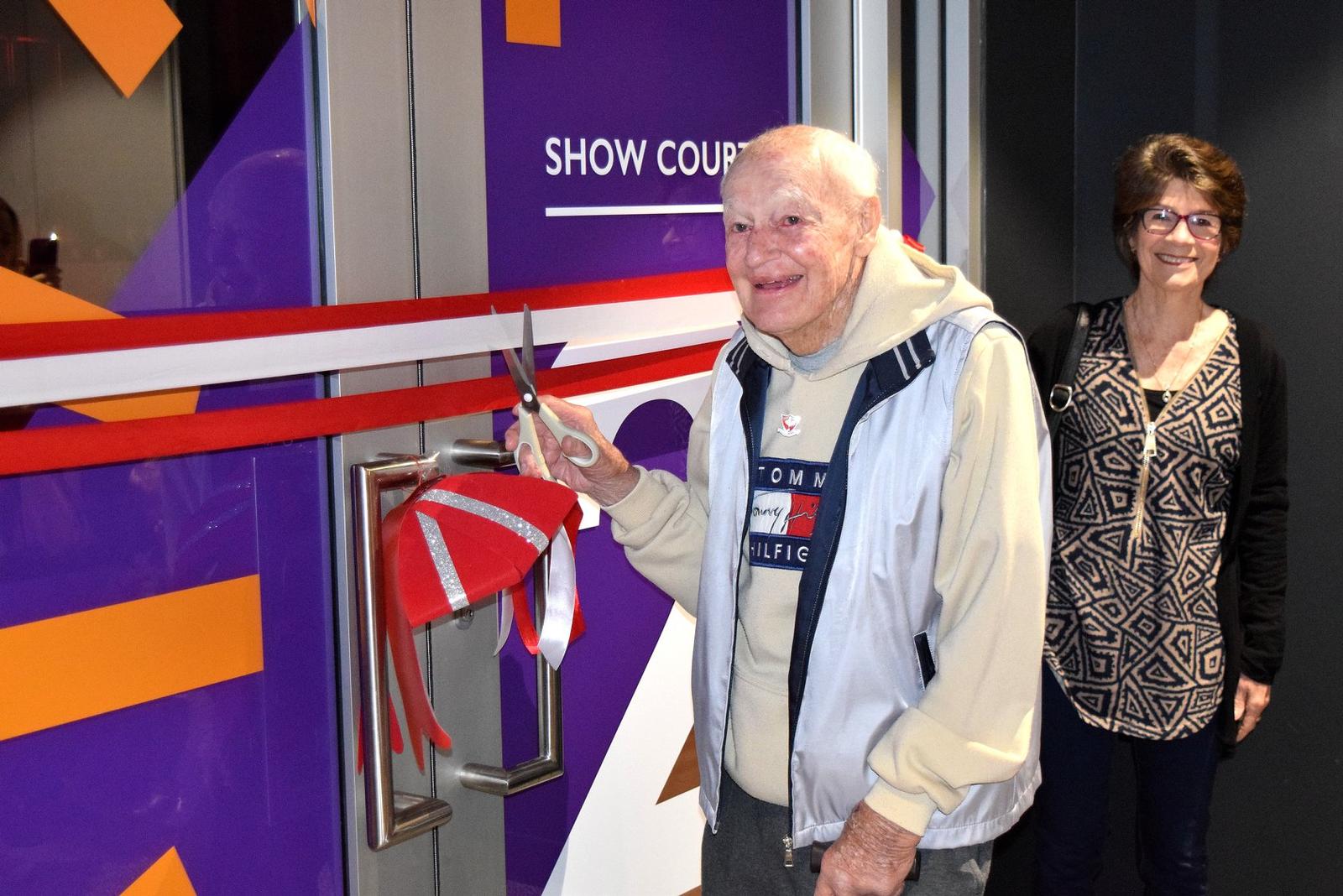 Cutting the NABC ribbon? None other than Ross Harris, one of the club's all-time greats in his own right and also the brother of the late Merv Harris, one of the men who founded North Adelaide, back in the day.
That's Ross below, as the team "mascot" 80 years ago when North first was born as "Panthers".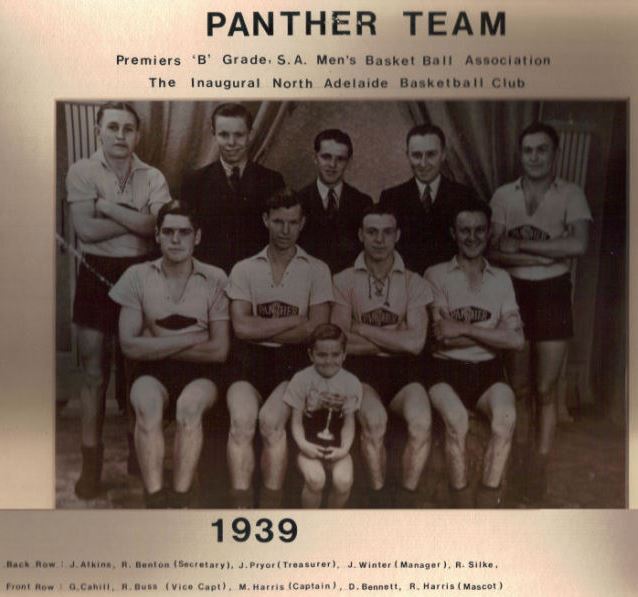 A fair bit has happened since!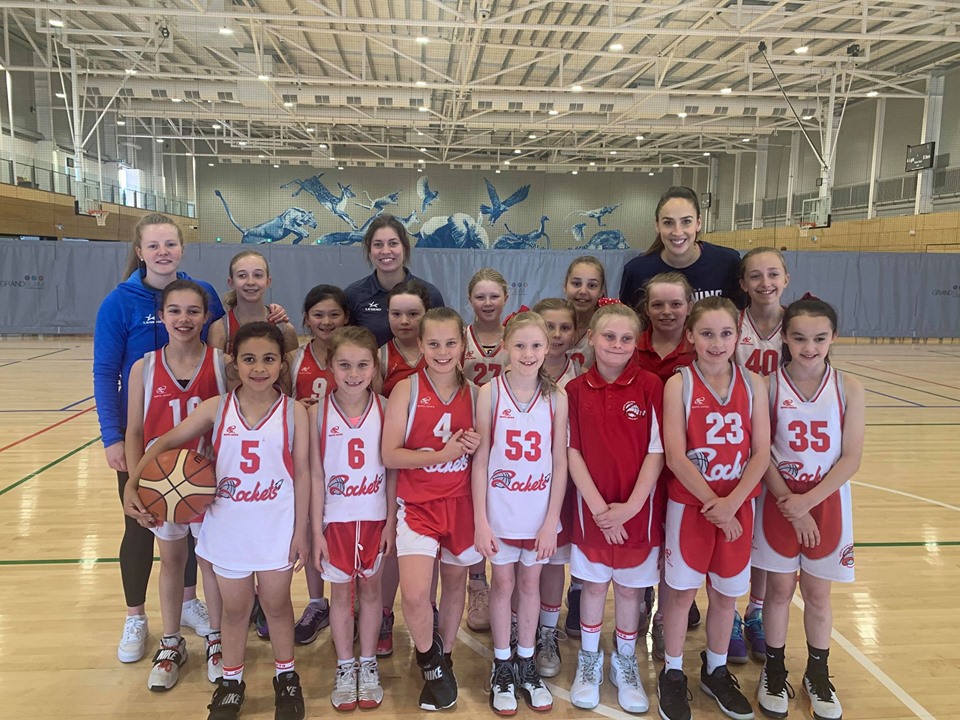 And what would The Lights be though without some Lightning influence? Given North was one of the clubs which merged at WNBL level to help form the five-time champion Adelaide Lightning, it was fitting Danielle Angley, Jasmin Fejo and Laura Hodges were on hand to run a junior coaching clinic as part of the day's events.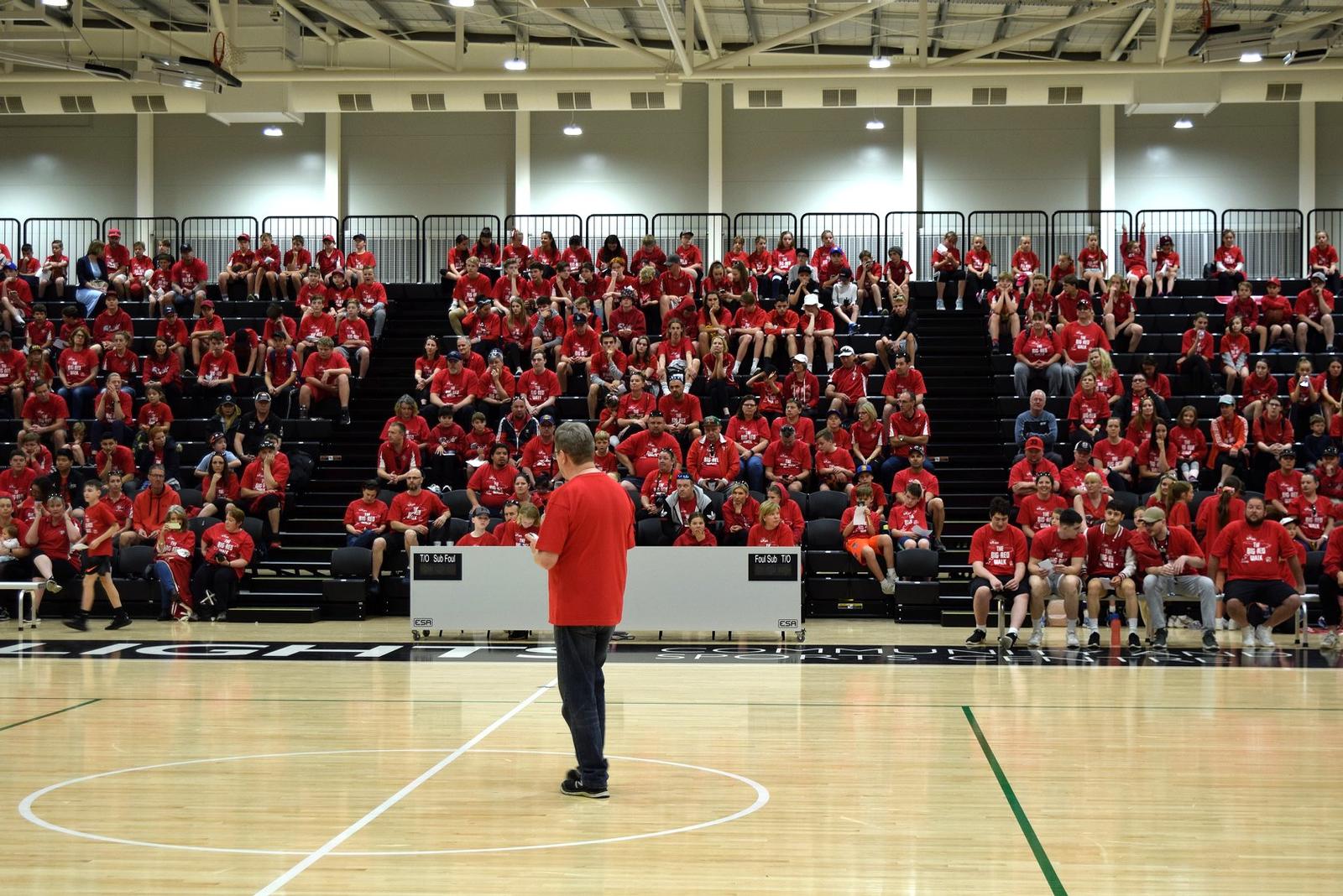 It was time to hold court on the venue's show court which will house some 1,000-plus spectators and, unlike another recently opened venue, has sprung floors throughout.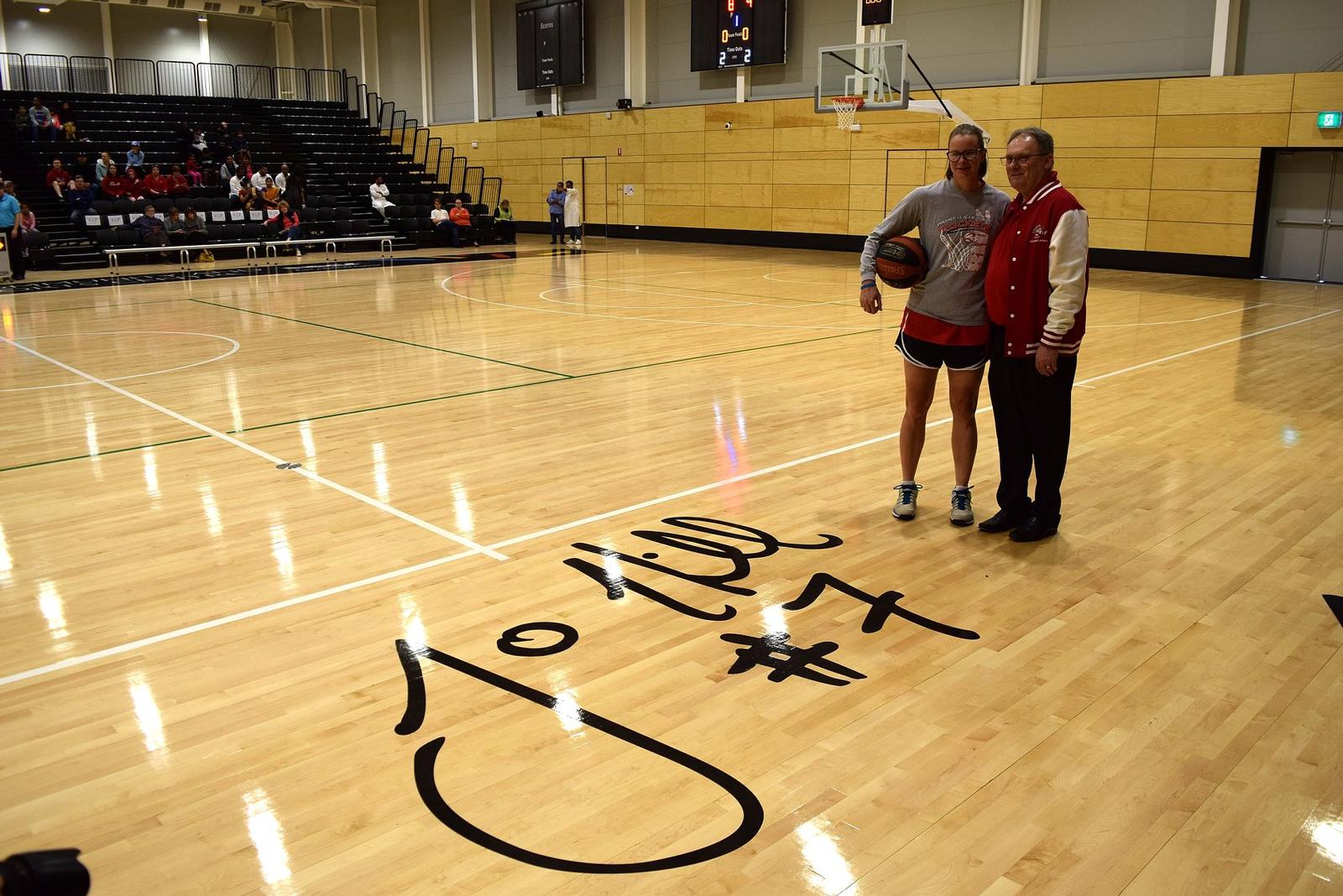 And just for good measure, the show court will be known as Jo Hill Court, the club's multiple championship-winner, Halls Medallist, 2000 Olympian AND member of that 1990 WNBL champion Rockets outfit, stunned at the unveiling, alongside Rockets club stalwart David Durant.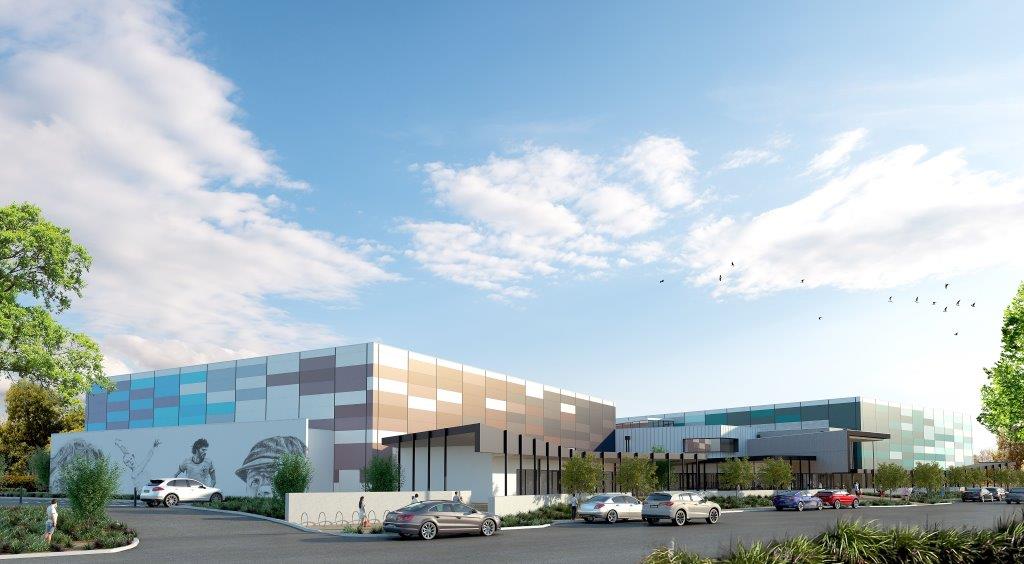 The Rockets have successfully landed in the 21st century.