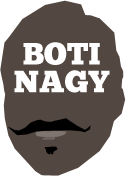 ---
Advertising opportunities available.
Please contact me.
---
SA needs a SuperLeague
Tweet
NOT exactly sure when it happened (because, like many, I took my eye off the ball) but somewhere in the last quarter-century, elite basketball in South Australia did a staggering back-flip.
A fortnight or so out from the tip-off of the state's elite competition – the imprudently named "Premier League" – and the wider public is as blasé as the competition itself.
It is almost as if the PL is an imposition for which Basketball SA has to take responsibility so it's the "same-old, same-old" with 10 teams playing each other twice for 18 annual rounds of allegedly elite level basketball. Plus finals.
As I said, not sure when it happened but somehow our 10 clubs have been hijacked by their own committees, turning senior basketball into something of a necessary nuisance, as opposed to the highest level of the sport in South Australia.
Clubs now appear so staunchly junior-oriented it seems the glories of the past can never be revisited for the elite game.
When basketball actually became a "thing" in SA, it was driven by local devotees and the steady 50s-60s influx of migrants – all folks with a passion for the game.
Stadiums went up – Forestville Stadium in 1953 was the first purpose-built basketball venue in Australia – and Bowden, Marion and Hillcrest steadily followed.
The top level competition – then known as the "District" comp - flourished, with an annual Winter season and a Summer which for years were of equal value.
Then the Winter became the more important of the two, eventually referred to as the State Championship Season, Summer reduced in length and eventually renamed as the City of Adelaide, then Metro League competitions.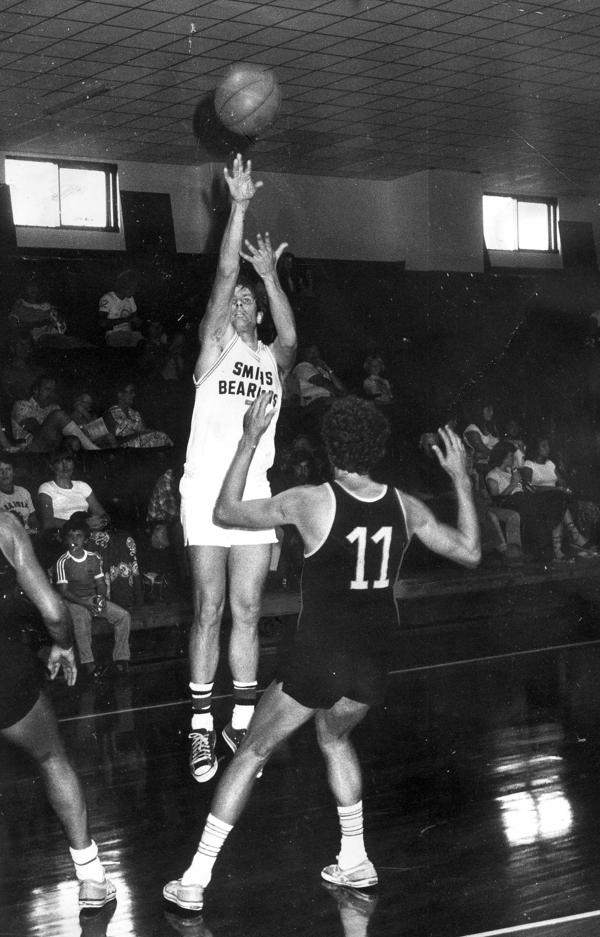 10,00TH POINT: West superstar Werner Linde fires over Steve Sparrow for his 10,000th point.
It gave us Werner Linde and Michael Ahmatt and Andris Blicavs and Les Hody and Huba Nagy and Jenny Cheesman and Jacquie Aston and Jean Bain, not to mention Julie Nykiel, Michelle Brogan, Rachael Sporn, Pat Rowe and Laurie Harcus, Mike Megins, Rick Hodges, Steve Sparrow, Roger King and Eddie Murtagh.
SA Greats, one and all, with a multitude of others in a list too long to run.
During the evolution of all this success and development, clubs began to think long term, recognising the need for junior teams, and junior basketball was born.
Initially, it was about producing players ultimately for the District competition, or State championship, or State League. But now juniors have flipped in this delicate eco-system and control the balance of power at many clubs.
Committees often comprise well-intentioned parents whose commitment to the sport lasts as long as the commitment their child makes, playing through junior grades.
There's SAPSASA to think about, and State Junior Championships, and qualifying for the Classics, or the Nationals and oh yeah, we have a Premier League team to worry about too.
Oh, and we're making decisions that determine the future direction of this sport? Wow. Who knew? (Who cares?)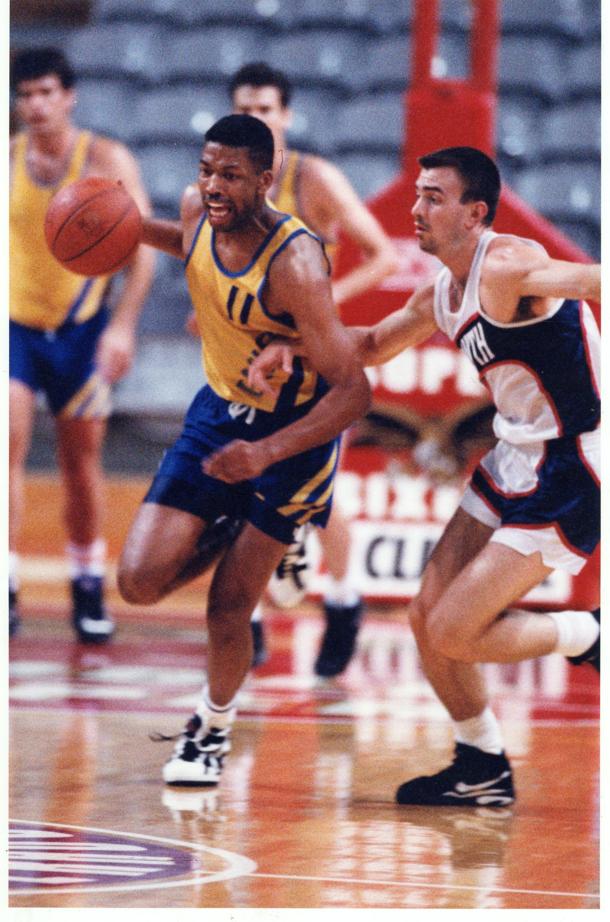 REMEMBER WHEN: Rob Rose with Forestville, defended by South's Scott Ninnis.
Forestville's dual-Woollacott Medallist and Woodville Hall of Famer Mark Lampshire – as committed a person as you'd find to the regeneration of the state's elite level league - a few years ago was appointed Chairman of Basketball SA.
Coming from a time period when there were eight teams who played each other four times in a 28-round season, with a summer season to boot, Lampshire could see the top comp had degenerated.
To play 18 rounds is one thing but to ONLY play 18 rounds in a 52-week year, seems underwhelming in the extreme.
Initially the idea of playing each team a third time – but at the neutral venue of Titanium Security Arena – was floated. It would have meant a 27-round season, home-away-neutral.
But club committees buried that, settling for a 21-round season for a couple of years, where every one played each other two and one-third times. Yeah. It was lunacy. And manifestly unfair.
The competition once sponsored as the State Bank League, was titled the Central Conference for a while. Then the Central Australian Basketball League.
Increasingly and with multiple mostly meaningless name changes, SA's top comp has lost its identity and significance. If Basketball SA couldn't take it seriously, why should anyone else?
Brainstorming came up with the idea of rebranding the competition and – fanfare please – we were introduced to the "Premier League".
The SA Basketball League or "SABL", the South AussieLeague – there were many ways to go but Basketball SA chose soccer as its model. Why not? The NBL's Melbourne United did.
The spectre of leading players wanting to spend their winters competing in the SEABL perennially looms over the PL which, believe it or not, still plays at 60s-built venues such as Marion and Hillcrest Stadiums.
It really is time for Basketball SA to stop being an administration-only zone and to start actually showing LEADERSHIP.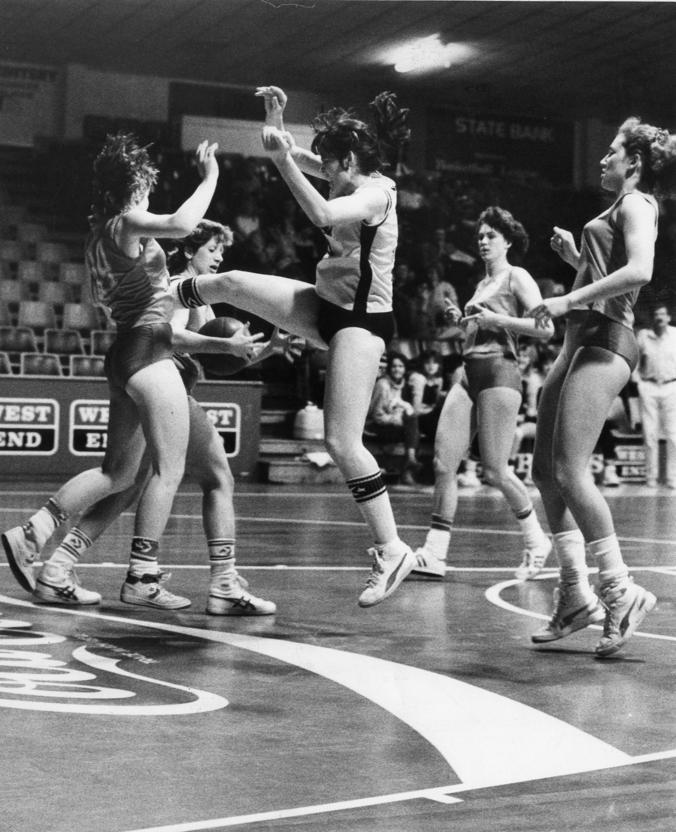 GRAND DAYS: From left, Vicki Daldy, Laura Giaretto, Donna Brown, Anna-Lisa Stabile, Marina Moffa as North tackles Noarlunga City.
It owns its competition. Ahead of 2018, BSA should call for nominations to its (again) rebranded competition, while going on the recruiting trail for more clubs.
The new South AussieLeague - or SABL if you prefer because word is SEABL will rebrand next year too so, why not? - should actively pursue Mildura Heat and Renmark Steamers to the "north" and Mt Gambier Lakers and Horsham Hornets to the "south".
Presumably, the 10 Basketball Adelaide clubs - Central District Lions, Eastern Mavericks, Forestville Eagles, North Adelaide Rockets, Norwood Flames, South Adelaide Panthers, Southern Tigers, Sturt Sabres, West Adelaide Bearcats, Woodville Warriors - would apply to play in the new top competition.
The possibilities immediately become exciting.
BSA could divide it into two conferences, North and South. The North would comprise Central District, Mildura, North Adelaide, Norwood, Renmark, West Adelaide, Woodville. The South would be Eastern, Forestville, Horsham, Mount Gambier South Adelaide, Southern, Sturt.
In a condensed season, teams would play their Conference opponents twice and rival Conference teams once for a 19-game schedule. That would keep the time frames similar to now. Finals formats could be any number of different crossover systems. (It also allows Basketball Adelaide clubs to have a short summer comp, if they desire.)
Mid-season, there could even be an annual North V South AllStar Game.
It has distinct possibilities.
Then again, the 14-team comp also could just be straight home/away, which would equal a 26-game season. Obviously road trips would mean Mildura and Renmark on an away weekend, Horsham and Mount Gambier the same.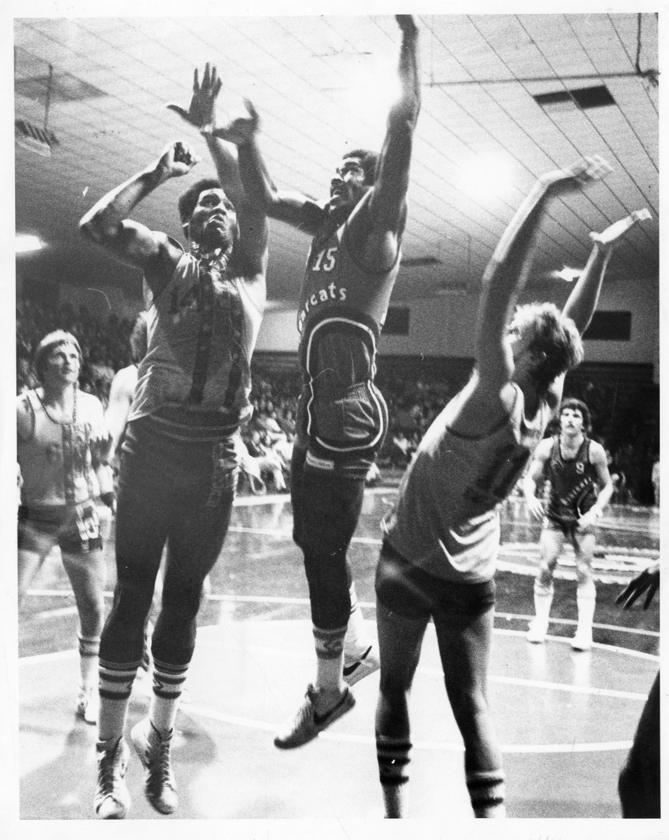 EAGLES V BEARCATS: From left, Brian Lester, Steve Wallace, Al Green, Mark Lampshire, Ray Wood
Next, BSA again could show further LEADERSHIP by staging the first in what, hopefully, could become an annual Australian Leagues Championship, inviting the top three teams in the QBL, Waratah, Big V and WA SBL competitions to join the SABL top three, plus a Tasmanian invitee for the 16-team tournament.
Obviously this would be at season's end so it would take some coordination, LEADERSHIP and the sanction of Basketball Australia.
Or not.
Seed the teams across four groups of four, and play the tournament like the Australian Club Championship rolled from 1970-79.
That died because the NBL tipped off in 1979 but the NBL and even the SEABL are separate entities from this.
Sound difficult? Sound impossible?
Restoring elite basketball to its former greatness only would take effort and commitment.
Or the alternative. That is, every one of our 10 mostly junior-run clubs can just play each other twice a year and we can pretend anyone outside that insular and shrinking world gives a flying frapdoodle.