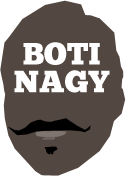 ---
Advertising opportunities available.
Please contact me.
---
Raiders, Rangers Rule SEABL 2013
Tweet
KNOX Raiders and Dandenong Rangers are the toast of the SEABL today after outstanding performances in their respective women's and men's grand finals at Dandenong Stadium.
Knox broke a 17-year duck with their all-the-way 82-61 rampage over Bendigo's Lady Braves, who were pretty brave but never able to contain the rampant Raiders.
Bendigo as a city was chasing a never-before achieved women's basketball hat-trick - the 2012-13 WNBL Pre-Season Tournament title (check), the WNBL Championship (check) and the SEABL crown. But if you check closely, it was Spirit stars Kelly Wilson (24 points at 59 per cent, 7 assists, 6 rebounds) and Gab Richards (23 points at 79 per cent, 11 boards, 3 assists) who did the bulk of the damage for Knox in the grand final.
That said, Rebecca Allen came up trumps with an MVP performance for 21 points at 53 per cent, 14 rebounds, 4 assists and a couple of blocks.
Wilson, who has had a monster year with the SEABL MVP award on top of Opals selection, started the scoring and Bendigo's Madeleine Garrick tied it at 2-2.
But the Raiders were not caught again. Ahead 14-10, they rolled out a 12-0 run for 26-10 and Bendigo was pushing an empty wheelbarrow searching for gold up a steep hill the rest of the way.
Garrick finished with 18 points, Lauren King 16 and Renae Camino 14 but they won't be searching for a copy of the match anytime soon.
Cheryl Chambers has the grand prize for a coach and had a team which was completely on the same page today.
IT IS extraordinary that Dandenong Rangers import Daequon Montreal would finish with 46 points at 71 per cent in their 97-85 win over a gallant Mount Gambier Pioneers for the SEABL men's crown yet, perhaps, his biggest play was in defence.
With 1:49 to go and the championship still hanging in the balance, Montreal soared to block a dunk attempt by Pioneers star Titus Robinson which would have cut the deficit to three.
It was a monster play, compounded for Mount Gambier by the fact Tony Lewis then stuck a 3-pointer, even though the Pioneers had left him that room all night and he was 0-of-3 from range when he released it.
A precarious five-point lead was back to eight and from there, Mount Gambier was not going to make it up.
The South Conference champions had done extremely well to get back into the game after trailing 24-41 during the second quarter. They were alive, down 42-49 at halftime and threatened the Rangers several times.
Perth Wildcats-bound Erik "Eze" Burdon gave the Pioneers 17 points off the bench and Tom Daly - still a free agent but surely someone Wollongong should take a look at - had 22 points and four assists.
Sydney Kings pair Brad Hill (early foul trouble) and Ben Allen (did his best work last week), struggled to have an impact with 13 and 6 points respectively, Hill still battling for 9 boards.
But Brent Hobba also fell foul of the officials for Dandenong.
Fortunately, Montreal was unconscious and having the game of his life.
"Montreal? Yeah, we felt like we were trying to guard an entire city," no-one said post-game, sadly.
Because he was a brute.
Would think a few NBL coaches might have been scratching their heads as this one unfolded, Montreal's 46 points accompanied by 10 boards, three assists and the night's biggest block.
It was a great day for the SEABL, leaving only one question and one I have asked many times. Why on Earth would the only consistently well-run pro or semi-pro league in Oz want to be under the auspices and guidance of the boffins at Basketball Australia?
Just makes zero sense.

MEANWHILE at EuroBasket in Ljubljana in Slovenia today, the host nation stormed into the quarterfinals, beating Greece 73-65, point guard Goran Dragic scoring 28 points.

Slovenia joined Croatia in the last eight, its victory allowing Italy to also advance despite its 68-76 loss to Croatia.

In a match which unfolded remarkably like the SEABL men's final – only happened before it - the host team nearly blew a huge lead but held on to send the home fans into a frenzy.
Defending dual-champion Spain spanked Finland 82-56 and with a 2-2 record, now plays Italy (2-2) in its final second-round game.
Jose Calderon led Spain with 23 points, while Petteri Koponen had 17 for Finland.
Greece and Finland can still make the last eight, the 1-3 Greeks to play Croatia (3-1), with Finland (1-3) up against Slovenia (3-1).

In the rival group, France, Lithuania and Serbia already have advanced.

It was the Goran and Zoran show for Slovenia, the two Dragic brothers all over Greece. Goran scored his team's first 11 points before Zoran scored the next four to set the tone.

Goran Dragic's impact was huge at both ends of the floor.
After making one free throw, the NBA player grabbed an offensive rebound and dished out an assist for Nebojsa Joskimovic's 3-pointer to put Slovenia up by 20 early in the third.

The lead quickly grew to 26 and Greece looked in huge hummus when forward Kosta Papanikolaou limped off with an ankle injury. He is likely to miss against Croatia with a bad sprain.
While Goran Dragic had a rest in the fourth, Slovenia's lead wasw sliced to six by the time he returned.

He stole the ball and put in a layup - his only points in the fourth quarter - to make it 70-62.
Greece missed three straight 3-point attempts and Jaka Lakovic made 3-of-4 free throws to keep Slovenia ahead.

Slovenia coach Boza Maljkovic said his team's 21 offensive rebounds were the difference.
Vassilis Spanoulis led Greece with 21 and eight rebounds.

Croatia trailed by 13 early and was down by five at halftime but outscored Italy 26-9 - including a 10-0 run - in the third to go ahead for good, holding off a late rally.

Shooting guards Bojan Bogdanovic and Krunoslav Simon had eight points each during the run and point guard Roko Leno Ukic scored six straight to spark Croatia's comeback.

Bogdanovic finished with 18 points, while Luigi Datome had 24 for Italy.

Croatia got 21 points from its bench, compared to seven for Italy.
AUSTRALIA's Spinners have come in third, claiming the Bronze Medal at the Under 23 Men's World Wheelchair Championship in Adana, Turkey.
The Spinners came from behind to beat Great Britain 54-52, captain and 2012 London Paralympic silver medallist Jannik Blair the hero with the go-ahead basket with 31 seconds left.
"Winning the bronze medal is an outstanding achievement from an exciting young team in the Australian Spinners," Basketball Australia Chief Executive Officer Kristina Keneally said.
"Against the best the world has to offer, the Spinners continued Australia's fine tradition of medalling at major international wheelchair basketball tournaments.
"This Australian Spinners team will be the next generation of Australian Rollers and that should give all wheelchair basketball fans the confidence that the future is bright."
"Congratulations to the coach Tom Kyle and his Spinners on a fantastic world championships."
Tom O'Neill-Throne (nine points, 11 assists and six rebounds) and Luke Pople (19 points and 7 rebounds) starred for the Spinners.

IN CASE you missed it, here are the SEABL's 2013 award winners:
MEN
Most Valuable Player: John Pichon (Sandringham Sabres) | Shane McDonald (Nunawading Spectres)
Australian Youth Player: Tom Daly (Mt Gambier Pioneers)
Coach of the Year: Ben Harvey (Bendigo Braves)
All SEABL Men's Team

Jazz Ferguson (Bendigo Braves), Shane McDonald (Nunawading Spectres), Scott Kenny (Brisbane Spartans), Mike Mercer (Geelong Supercats), Brad Hill (Mt Gambier Pioneers). Daequon Montreal (Dandenong Rangers), John Pichon (Sandringham Sabres), Simon Conn (Nunawading Spectres), Brandon Polk (Hobart Chargers), Ivan McFarlin (Bendigo Braves).
Best Defensive Player: Eric Gaff (NW Tasmania)
Leading Scorer: Jazz Ferguson (Bendigo)
Leading Rebounder: Ivan McFarlin (Bendigo)
Golden Hands Award: Shane McDonald (Nunawading)

WOMEN
Most Valuable Player: Kelly Wilson (Knox Raiders)
Australian Youth Player: Madeleine Garrick (Bendigo Lady Braves)
Coach of the Year: Alex Palazzolo (Sandringham Sabres)
All SEABL Women's Team

Amelia Todhunter (Dandenong Rangers), Micaela Cocks (Sandringham Sabres), Kelly Wilson (Knox Raiders), Nicole Romeo (Frankston Lady Blues), Renae Camino (Bendigo Lady Braves). Stephanie Cumming (Frankston Lady Blues), Alice Kunek (Ballarat Rush), Lindsay Laur (Hobart Lady Chargers),
Kathleen Scheer (Hobart Lady Chargers), Gabrielle Richards (Knox Raiders).
Best Defensive Player: Faith Probst (Dandenong Rangers)
Leading Scorer: Stephanie Cumming (Frankston)
Leading Rebounder: Gabrielle Richards (Knox)
Golden Hands Award: Kelly Wilson (Knox)
HUDSON MAHER FOUNDATION RACE DAY

It's coming up again on Saturday, October 19 from 12pm – 5pm in the Chairman's Room, opposite the Winning Post at Morphettville Racecourse.
If you fancy a party trackside and live thoroughbred horse racing, this is your event.
Tickets include entrance into the course and private room, an appetising two-course luncheon (entrée and main course) plus afternoon tea. A five-hour gold beverage package (12-5pm), private TAB betting facilities and tickets are just $125 per person. Get a table organised or sponsor by buying a race name.

For a fun-filled day at the races and to support, the Hudson Maher Foundation, contact Tanya on 0403877200 or email for more info at tanya@hudsonmaher.com.au now.
CONGRATULATIONS to my old friend Alex Palazzolo (Sandringham Sabres) on winning the SEABL women's coach of the year award.
It's not his first and probably far from his last, Alex one of the very many true servants of the game.
I will toast him this evening, then giggle again about Warrnambool.