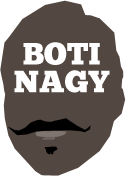 ---
Advertising opportunities available.
Please contact me.
---
Sixers fix Phoenix, Orange squeezed
Tweet
MITCH Creek's driving layup to the hoop didn't drop tonight, preserving a breath-taking 113-111 Adelaide 36ers win over South East Melbourne at Adelaide Entertainment Centre in an NBL classic.
Fans attending the historic first game in Adelaide between the Sixers and the league debutantes were treated to not only spectacular action, momentum swings and drama, but also to some of the most baffling, bewildering and downright illogical officiating in a season already marred by too much of the same.
In the first half it severely hampered the Phoenix, in the second it swung against the 36ers, the game fortunately and ultimately decided by the players in the combat.
Jerome Randle paced Adelaide's offence all night with 26 points and eight assists, Eric Griffin delivered a 20-point, 10-rebound double in 23-plus minutes later hindered by foul woes, and Harry Froling finally looked like last season's Rookie of the Year again with his best game of the season.
Froling's 19 points came on 8-of-9 shooting with 2-of-3 threes, five rebounds and two assists in 15 mostly quality minutes.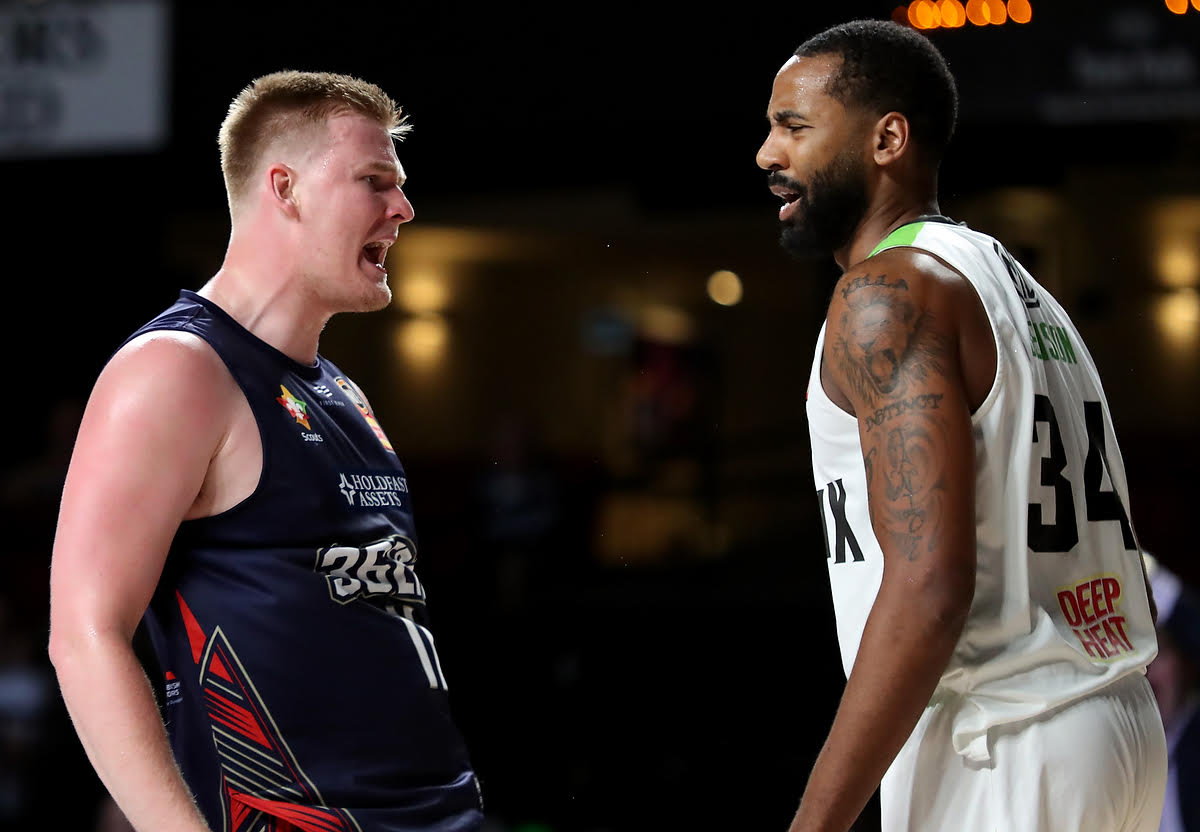 He still had his knucklehead moments, such as scoring over Phoenix centre Keith Benson, for an 81-72 Adelaide lead but then getting in Benson's face about it and copping a technical foul. Sigh.
Froling redeemed himself with his second 3-pointer and also with the play which closed the third period, Randle driving and lobbing the ball in his general direction near the hoop.
Catching it in front of the rim, Froling flipped it in backwards at the siren for an 86-76 Sixers lead.
With Creek and Tai Wesley both benched early due to foul trouble, Anthony Drmic looked headed for a big night with 11 early points.
But he fell foul of the officials too, as did Daniel Johnson whose third and fourth fouls were beyond the realm of fantasy and right in the world of fairytale.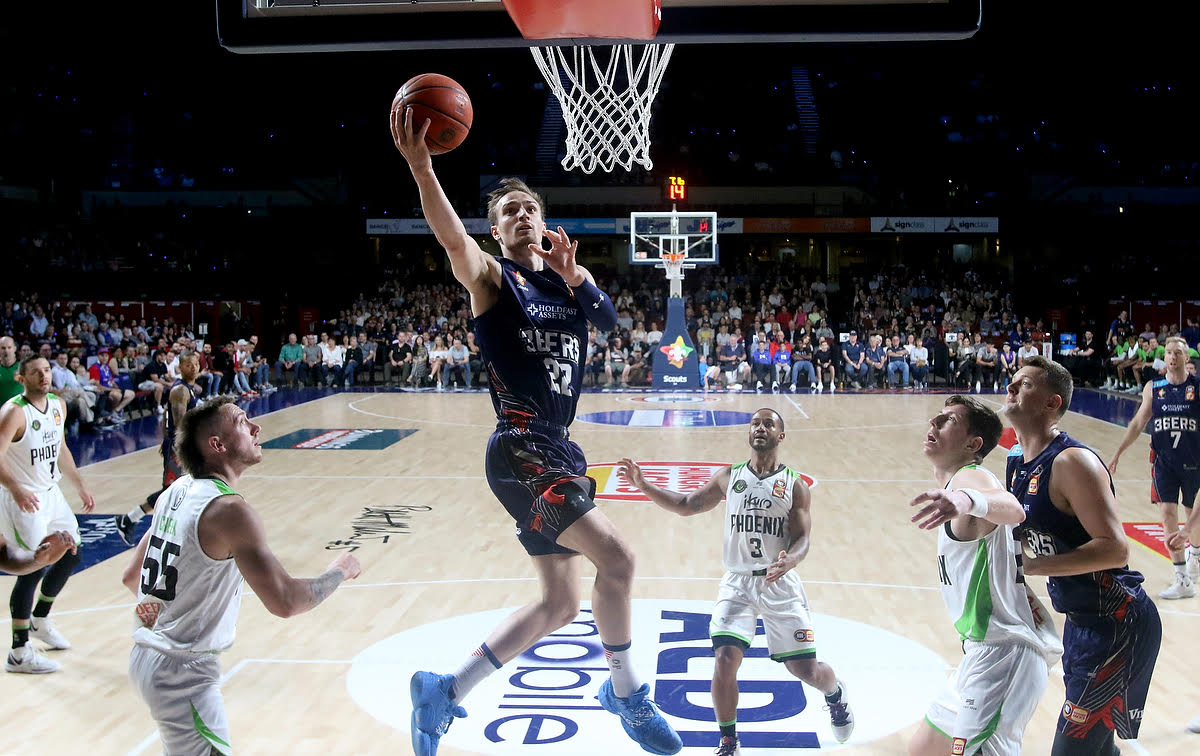 While Adelaide pulled 43-33 clear, Creek was anchored to the Phoenix bench but when he returned midway through the second quarter, he immediately impacted the contest.
His free throws took two off the deficit, Dane Pineau put back a Creek miss, then Creek's drive made it 39-43. Hauling in a defensive board, Creek then assisted to Pineau, Adelaide calling timeout to stall the 8-0 outburst.
Griffin restored the lead to four before back-to-back Creek buckets, split by his defensive rebound, tied it at 45-45. South East Melbourne briefly tasted the lead before Creek sat back down and Adelaide was ahead 51-48 at the main break.
Creek (27 points at 50 percent, 11 rebounds), opened the second half scoring and when John Roberson (22 points at 50 percent) hit a 3-pointer, South East was ahead 57-55 at 7:27 in the third.
Wesley pushed the lead out to four before Randle restored order with consecutive baskets, then the lead with his bonus free throw.
Adelaide was out 67-66 when Froling began to assert himself, a 3-pointer by Moore and big basket by Daniel Dillon also important.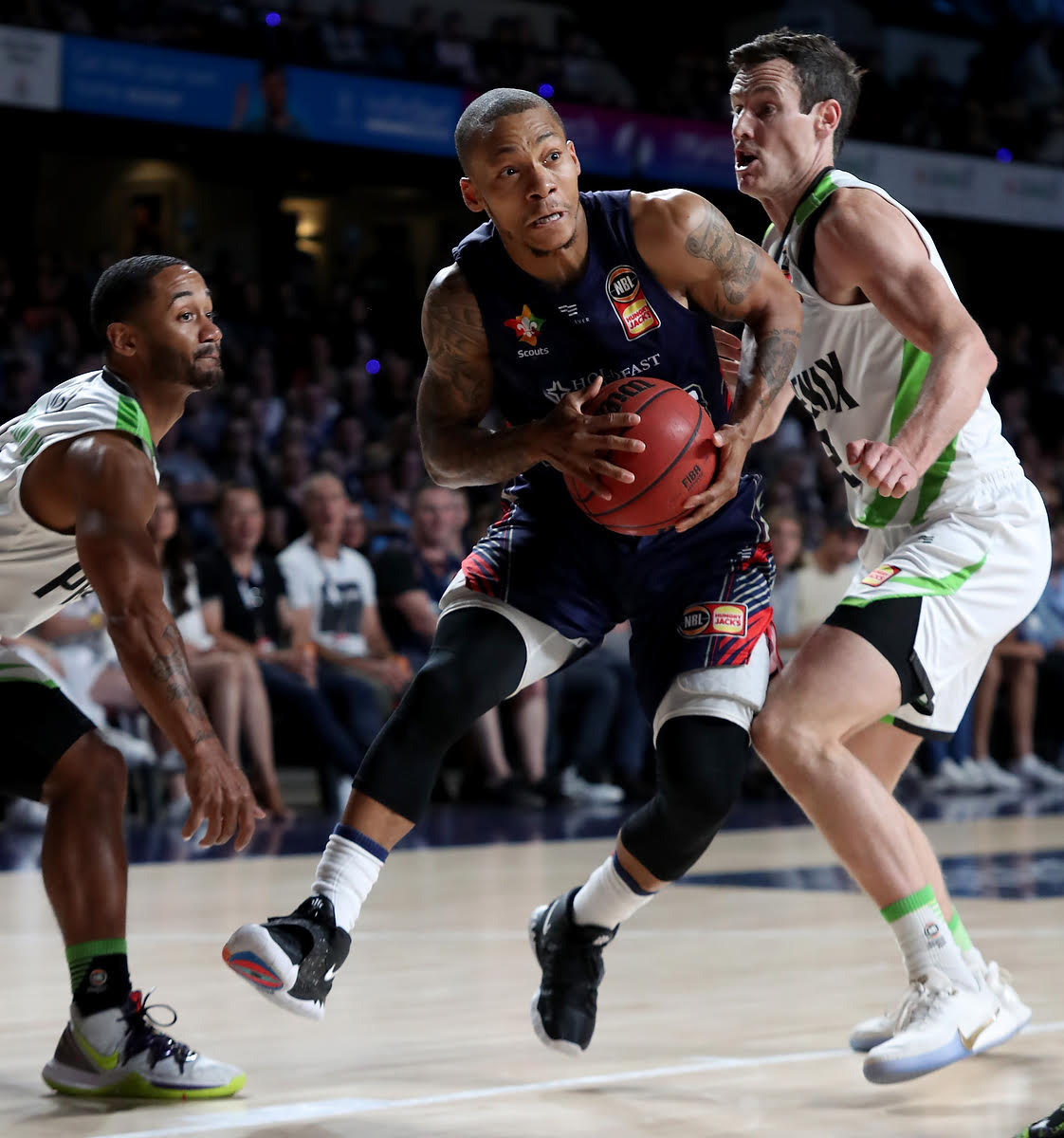 Longtime 36ers captain Adam Gibson started the fierce Phoenix fightback, nailing 3-of-3 threes in a final quarter full of theatre and drama. (And comedy, if you count the officiating.)
Griffin's dunk drew the lead to four, Gibson again slicing it quickly back to one. Wesley put Phoenix in front, Randle reversed that, Wesley tied it up.
Brendan Teys stuck a three and within 10 seconds, Roberson erased it.
Creek's 3-point swish meant South East led again, and after another Griffin slam dunk, Creek again had Phoenix ahead 109-108 with 1:12 left.
Randle made two big jumpshots, split by a Phoenix turnover and at 112-109 and 16.9 seconds left, this was over.
Or not.
After Simon Mitchell's timeout, a backscreen opened Creek for a layup and with just 1.1 seconds off the game-clock, it was 111-112.
Fouled, Drmic converted one free throw, South East with just enough time for Creek to drive, but for his shot to miss the mark, averting overtime and preserving Adelaide's win.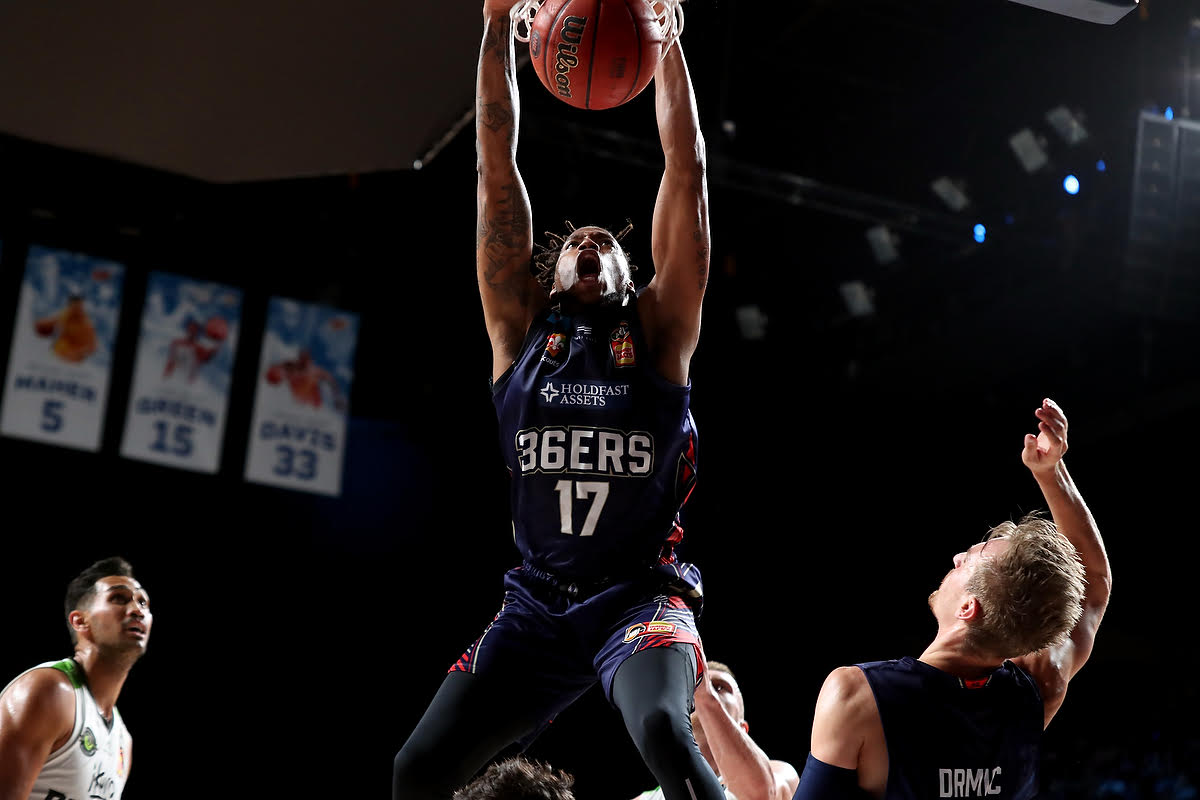 * * *
IN Cairns last night, the Taipans went into the final quarter of their home game against a defending champion it twice already had beaten, leading 69-63 and in the box seat.
Cairns import Cam Oliver was en route to a 21-point (at 64 percent), 17-rebound double and Perth went into its three quarter-time huddle looking under extreme pressure in coach Trevor Gleeson's landmark 400th game as an NBL coach.
But on his way to taking his personal win-loss record to 235-165, he was aided and abetted by veteran fall forward, er, sorry, veteran small forward Jesse Wagstaff.
The Wag opened fourth quarter scoring with a 3-pointer, next converted two free throws, then dished an assist to Clint Stendl whose jumpshot made it 70-69 to Perth in the relative blink of an eye.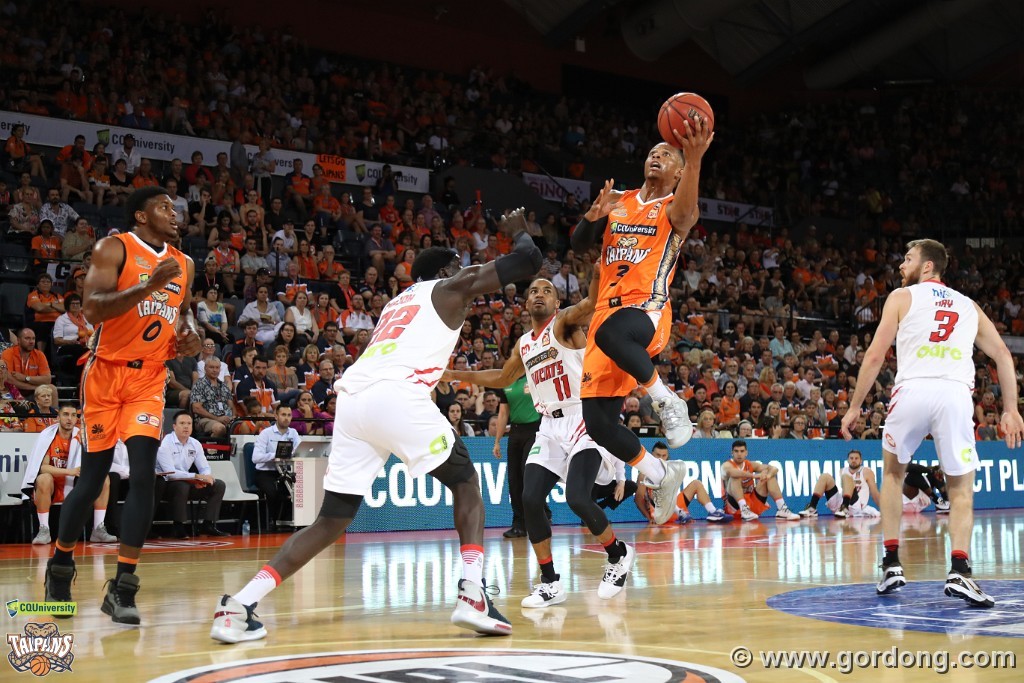 When Wagstaff drove for a 72-69 lead, he had scored all seven of his points for the night in the final quarter's first two minutes, changed the complexion of the match and left Cairns flailing.
(Sadly, his pathetic fall-back flop to draw a foul out of Taipans guard Scott Machado - how refs are still falling for that crap in 2019 reinforces the parlous state of our officiating - only served to remind why Wagstaff remains as popular as a turd on the dining table to non-Wildcats fans.)
DJ Newbill got Cairns rolling again offensively and there was drama aplenty in the next few minutes with seven lead changes before Terrico White's 3-pointer pulled Perth 82-78 clear.
With just over a minute left, Bryce Cotton (24 points, 4 assists) had the lead out to 84-78 and the Orange looked cooked.
Machado's 3-pointer kept it exciting before Cotton scored off a sizzling drive for 86-81.
Kouat Noi, who was 0-of-6 at this point, then stuck a 3-pointer for 84-86 before Cotton finally put an end to the thriller from the stripe, Nick Kay again super-solid for Perth with 19 points, 11 rebounds.
PERTH WILDCATS 88 (Cotton 24, White 21, Kay 19; Kay 11 rebs; Kay 5 assts) d CAIRNS TAIPANS 84 (Oliver 21, Newbill 17, Machado 13, Deng 11; Oliver 17 rebs; Machado 12 assts) at the Snakepit, Cairns Convention Centre. Crowd: 4,358
ADELAIDE 36ERS 113 (Randle 26, Griffin 20, Froling 19, Drmic 12, Teys, Johnson 11; Griffin 10 rebs; Randle 8 assts) d SOUTH EAST MELBOURNE PHOENIX 111 (Creek 27, Roberson 22, Madgen, Wesley 11; Creek 11 rebs; Creek, Roberson 4 assts) at Adelaide Entertainment Centre. Crowd: 6,102.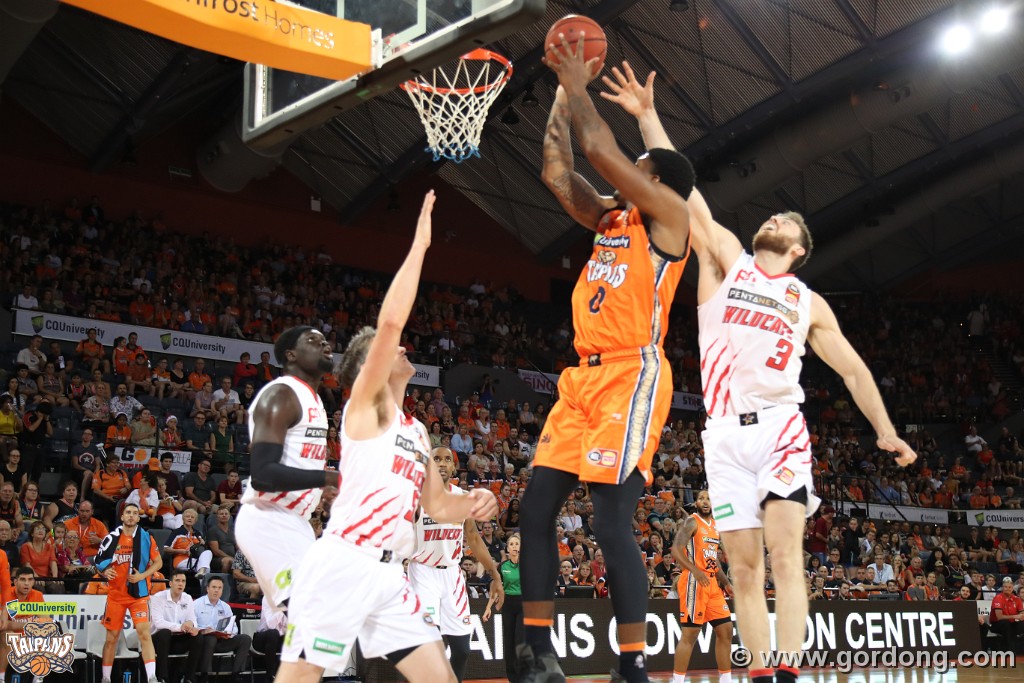 DOUBLE TROUBLE: Cam Oliver had a 21-point, 17-rebound double-double for Cairns.