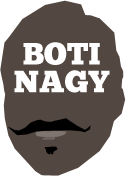 ---
Advertising opportunities available.
Please contact me.
---
Taipans nightmare ends 36ers dream in super round
Tweet
DANIEL Johnson banged in a career-high 38 points, Jerome Randle missed a historic triple-double by one rebound, yet Adelaide's NBL playoff hopes lie in ruins tonight with Cairns giving the defenceless 36ers an emphatic all-the-way 108-91 hiding.
An offensive avalanche by the Taipans in front of their adoring fans at Cairns Convention Centre buried the Sixers' resistance - such as it was - and exposed them as proball frauds masquerading as playoff wannabes but lacking the heart, commitment and/or desire to do the tough things required to achieve such a goal.
From the moment Cam Oliver (24 points at 60 percent, 15 rebounds) nailed a jumpshot in Brendan Teys' face to open the match scoring, the Orange were rolling.
DJ Newbill (28 points at 68 percent, 6-of-7 threes) sank a second J for 4-0 and the Taipans never were going to be caught by a listless imitation of the Adelaide team which last week made Melbourne United look like Melbourne Untied with a comfortable 14-point victrory.
Mirko Djeric's 3-pointer had the score at 9-2, the 36ers' clawing into it on Johnson's back - he had nine of their first 11 points - as they dragged the deficit back to 11-12.
Newbill then struck a 3-pointer to ignite a 12-0 run, 24-11 lead and, but for a couple of promising 36ers rallies, basically put the contest completely under Cairns' control.
Ahead 30-18 after one, Adelaide making 6-of-20 for the quarter and well en route to a 37 percent shooting night, Cairns bumped the buffer to 36-18 in the second on consecutive three-point plays by Nate Jawai and Scott Machado (21 points at 50 percent, 9 assists).
Randle (21 points on a conscience-free 7-of-24 shooting, 10 assists, nine rebounds) got the scoreboard ticking in the second, Johnson blocking Oliver and a measure of resolve showing at the defensive end. As often is the case in the heat, it was a mirage.
Majok Deng had the buffer to 40-27 before successive threes by Johnson drew Adelaide to 33-40 and forced a Mike Kelly timeout.
Turning a defensive rebound into a coast-to-coast basket, Anthony Drmic actually had the 36ers at 37-42 before it became largely a free throw procession to halftime.
First Djeric nailed two, then Oliver had two, before he missed the second of two with Cairns back to 47-37 ahead.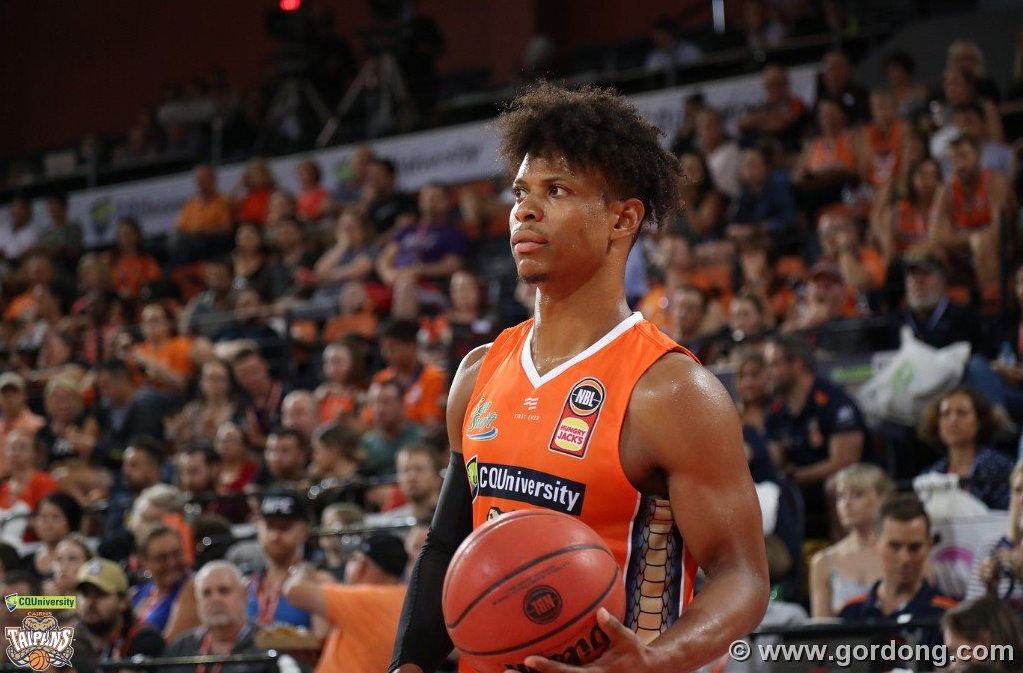 Machado grabbed the offensive rebound anyway, fed Oliver who scored, before he added a bonus free throw for 50-37.
Newbill looked to open the third quarter with a driving dunk but Obi Kyei met him at the rim and rejected it. Did it spark anything though for the Sixers? Nope. Oliver and Machado blew out the margin again before another 36ers surge led by Johnson and Randle.
Eric Griffin, who was out of favour playing only 10:52, converted a three-point play - his only contribution for the evening - and Randle's three brought Adelaide to 61-68, forcing another Kelly timeout.
Machado and Newbill threes restored order, Adelaide's last hurrah inside the last two minutes ahead of the break when Johnson clawed the deficit to 68-74.
Enter Jarrod Kenny with two wide open threes that never looked like missing and 80-68. Oliver added a slam dunk and while Johnson pulled three off the deficit, Kenny barrelled into Harry Froling, was not called for the offensive foul, and hurled up a shot. To add insult to injury, it dropped for an 85-71 scoreline with a period to play.
The last quarter was only going to be problematic as Djeric knocked down triples and Cairns notched its 13th win to have the NBL typist starting on its invitation to the post-season.
Johnson's 38 points shattered his previous best of 33 - against Cairns in 2014 - and came at 65 percent, with 6-of-7 threes. He also had eight rebounds and a couple of assists on a team where insufficient personnel cared about playing consistent D, the Taipans shooting it at 51 percent and 45 (16-of-35) from long range.
CAIRNS TAIPANS 108 (Newbill 28, Oliver 24, Machado 21, Kenny, Djeric 11; Oliver 15 rebs; Machado 9 assts) d ADELAIDE 36ERS 91 (Johnson 38, Randle 21; Randle 9 rebs; Randle 10 assts) at The Sssnakepit, Cairns Convention Centre. Crowd: 4,696
* * *
IN New Plymouth, Sydney gave Andrew Bogut the game off - "load management", whatever that is in a 28-game commitment - and paid the price when Jae'Sean Tate fouled out as New Zealand finished over the top of the Kings for an 88-81 upset.
Scotty Hopson had a monster first half for 22 points, New Zealand showing great character throughout, missing injured point guards Sek Henry and RJ Hampton but Jarrad Weeks stepping up.
Rob Loe also played his heart out as did Finn Delany, Tom Abercrombie firing down the stretch.
The big key was when Tate fouled out in the final quarter, although the Kings still held a 74-68 lead with about eight minutes left. But Hopson, who cooled appreciably after halftime, scored twice in succession to trim the deficit to 72-74 before his 3-pointer gave the Breakers the lead.
Deshon Taylor regained the lead for Sydney at the basket and Daniel Kickert took it back to 78-75.
Weeks then threw down a King Kong 3-pointer for 78-78, Abercrombie's three-point play giving New Zealand the lead and Loe's perfectly executed top-of-the-key triple making it 84-78.
Casper Ware got it back to 81-84 but Weeks and Abercrombie from the stripe closed it out, the Breakers holding Sydney to 11 last-quarter points and keeping their season alive.
NEW ZEALAND BREAKERS 88 (Hopson 30, Loe 18, Weeks 14, Abercrombie 12, Delany 11; Delany 13 rebs; Hopson 5 assts) d SYDNEY KINGS 81 (Tate 22, Ware 17, Cooks 12; Cooks 10 rebs; Ware 5 assts) at The BreakBread, TSB Stadium, New Plymouth. Crowd: 2,057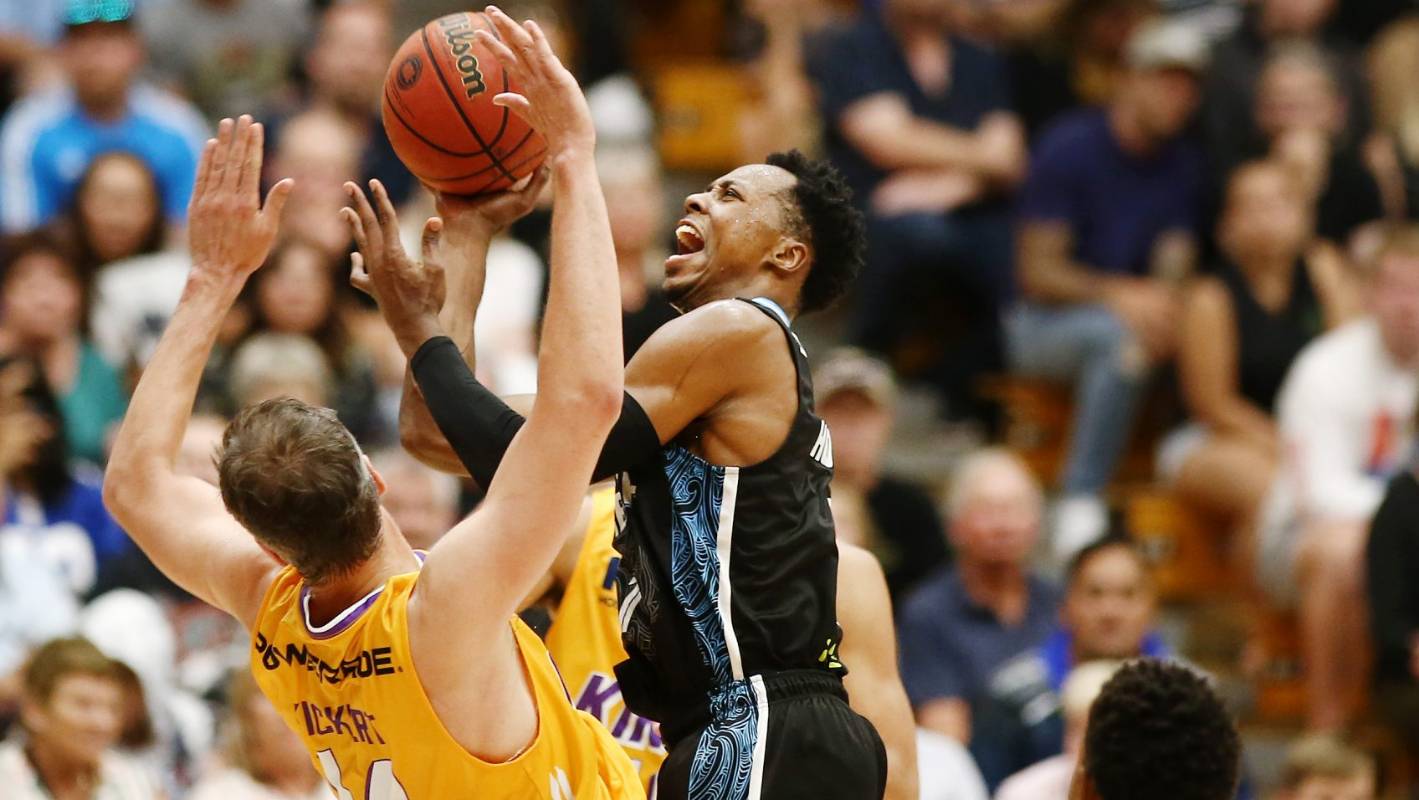 IN Perth, the Wildcats dismembered South East Melbourne for the second time in a stunning performance marred only by the over-officious officiating.
Trailing 33-44 at halftime, the Wildcats made it 48-33 with Bryce Cotton (25 points, seven assists) and Nick Kay starting the scoring.
South East rallied with an 8-0 run for 41-48 and Perth mentor Trevor Gleeson had seen enough, calling time.
Cotton, Mitch Norton and Majok Majok went to work in a 14-2 response which virtually ended the game as a contest, Perth up 62-43.
Debuting Devondrick Walker (16-point Phoenix team high) drilled a 3-pointer for 46-62, but that just set off another 10-0 Wildcats wildfire.
Ahead 74-48, when Clint Steindl opened the last quarter with a three, any thoughts of a miraculous Phoenix rise from the dead were buried, Perth up by as many as 34 and a party happening in The Jungle.
PERTH WILDCATS 97 (Cotton 25, Norton 18, White 15, Steindl 11, Kay 10; Majok 10 rebs; Cotton 7 assts) d SOUTH EAST MELBOURNE PHOENIX 71 (Walker 16, Roberson 11; Pineau 8 rebs; Roberson 6 assts) at The Jungle, RAC Arena. Crowd: 13,307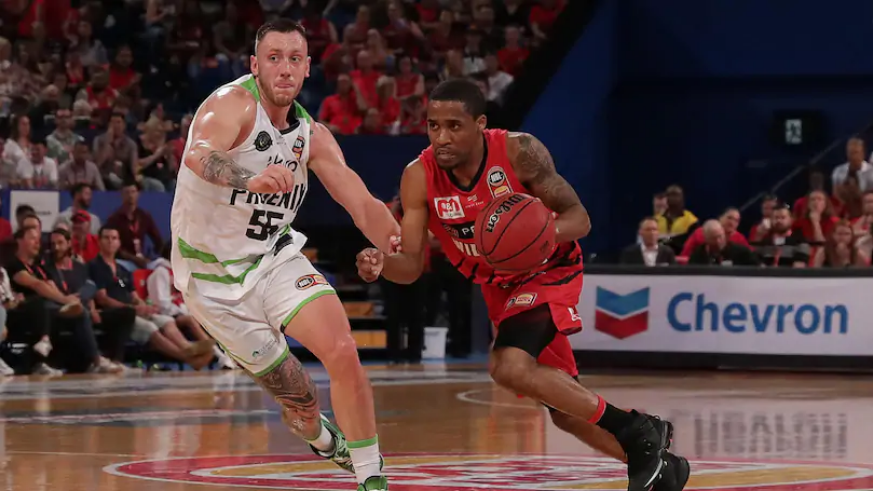 IN Brisbane today, the Bullets took Illawarra's best shot for a half, scores locked 47-47 at the main interval, before a 59-30 eruption after the break took the home team's record to 11-11.
Lamar Patterson with 20 points at 70 percent, nine rebounds, four assists and two steals, paved the way for Brisbane which had Will Magnay throwing down dunks as the Hawks fell away.
Matt Hodgson's 16 points came off a perfect 8-of-8 shooting with six boards and Cam Gliddon's 16 weren't far behind, on 6-of-8 shooting with 4-of-6 threes.
The Bullets' masterful 36-17 third quarter arguably was their best of the season, Illawarra with no answers.
The Hawks were led by Angus Glover's 18 points on 7-of-11. Depending on other results tomorrow, Brisbane could be joining the teams in the four - Sydney, Perth, Cairns - while the Hawks' role as spoilers remains yet to resemble a reality.
BRISBANE BULLETS 106 (Patterson 20, Hodgson, Gliddon, Sobey 16, Cadee 15, Magnay 11; Patterson 9 rebs; Cadee 5 assts) d ILLAWARRA HAWKS 77 (Glover 18, Blanchfield 17; Boone 7 rebs; Naar 5 assts) at The Armoury, Nissan Arena, Crowd: 4,747