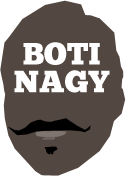 ---
Advertising opportunities available.
Please contact me.
---
Sources tell me... 5
Tweet
SOURCES TELL ME … 5 : So, yes, that should read "sauces" because this info comes directly from key insiders, Messrs Hollandaise and Bernaise, and Mademoiselle Bechamel, so expect some controversy.
OK then, let's roll...
DOCTOR Worcestershire informs me the NBL's preseason Blitz for the Loggins-Bruton Cup now does look likely to happen after all, wisely in Melbourne.
Already staged successfully previously at Dandenong Stadium, my (e)mail is this time it is more likely to find its way to MSAC, where the NBL Combine was held a couple of months back.
Whether it returns to its "Preseason Blitz" title or continues as the Australian Basketball Challenge is moot, the event currently planned for September.
* * *
HERITAGE Month in the NBL's 2017-18 draw won't mean a return to the shorty shorts, anymore than a WNBL Heritage Round would mean a bodysuit revisit.
But it will be the most anticipated month in the draw - playoffs excluded of course - with retro uniforms and a return to 80s music in some venues. (In others, that would be "business as usual" on the music choices.)
* * *
THE next big boost for basketball in China would be addressing its appalling home-cooking officiating.
Sure it might look good for the locals when one of China's active national teams beats a team such as the CPA NBL All-Australian outfit 68-66 last night in Beijing.
But the one-sided nature of the calling makes the game (and therefore its result) something of a mockery.
How does it help those players and teams when they go into genuine international competition? It sure explains why so many Asian players look baffled and bemused on an international stage, so often bewildered and turning to appeal to their coaches with their arms outstretched in confusion.
No, you can't legally screen like that buddy. No you can't play defence like that. So, other than some face-saving at home, the umpiring actually doesn't do the home team any favours and it certainly does visitors a massive disservice.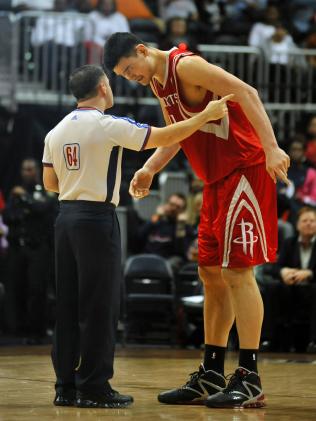 Maybe it's something the great Yao Ming should address with CBA referees.
* * *
BEFORE anyone who witnessed the officiating travesty starts saying: "I'll never complain about NBL refs again," bear in mind an important point of distinction.
There's a world of difference between relentlessly refereeing to achieve a desired result and just being massively inconsistent.
Our refs comfortably can be accused of the latter, which brings with it its own aggravations.
(Frustrating for our various national coaches though must surely be when international teams come to Australia and receive fair calling by our guys who, if anything, are at pains to show no bias.)
* * *
ENJOYED Matt McQuade on the microphone calling Game 1 of the NBL-China series for FOX SPORTS and NBL.TV.
Steve Carfino was good too, reinforcing yet again if he is the colour man, he can be very solid. Enjoyed his work too.
Brendan Joyce got hooked up on the words "up the ante" which became his catch-phrase for the night. But please. If you're bringing Damon Lowery's name into a call of an international game, that would seem to be a serious straw-clutch.
* * *
THOSE who believed Joe Ingles signing for $US52 million for four-years back at Utah Jazz had something to do with the NBA club looking to keep star Gordon Hayward in the fold must be scratching their chins today.
Free agent Hayward and Ingles are good friends but Jingles returning to Salt Lake City was as much about the team, the franchise and the city. Plus no club is going to give a player a bucketload of dollars in the hope it helps them keep another guy who would be getting even more.
Ingles has earned his payday and he loves that club as much as Patty Mills loves San Antonio Spurs and also did not want to leave.
Hayward's ultimate decision to join Boston Celtics after considerable personal debate at least spared us all "The Decision II".
* * *
PHILADEPLHIA 76ers coach and former North Melbourne Giants, Sydney Kings and Australian Boomers coach Brett Brown already has made it clear his franchise plans to send No.36 draft pick Jonah Bolden (pictured) back to Serbia for a further year of seasoning.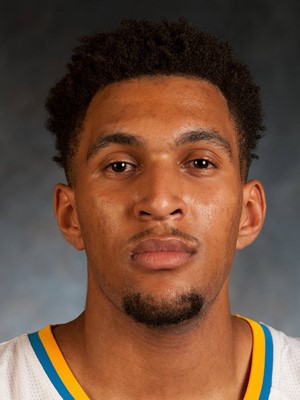 Trouble is, Bolden, 21 and 208cm, is doing everything possible for the Sixers at the Utah Summer League to change the club's plan to sneak him back to Crvena Zvezda for a year to hone his game.
"We are excited to have Jonah as part of our organisation during the Summer League and we are also excited to watch him go to an environment where we feel like he can continue to play and develop the most," Brown said.
"I think another season in Europe will be priceless."
Why not send him to the NBL? It's not as if Brown is unfamiliar with our league.
Mr Hollandaise says for every Terrance Ferguson story - one year in the NBL and on to the NBA - there's a Bolden story where a club still prefers Europe as the option.
* * *
IF our Crocs and Sapphires don't rout the opposition at the FIBA Under-17 Oceania Championship in Guam next week, we need a Royal Commission.
With our opponents basketball's underdeveloped minnows such as New Caledonia,Tahiti, Palau, Marshall Islands and Samoa, this seriously should be nothing more than a cakewalk, with cricket scores and massive margins.
* * *
OF this weekly column's sources, Ms Bechamel is strutting around proudly after last week revealing:
Today Bendigo confirmed Ashleigh Spencer again will be making a splash for the Spirit in the 2017-18 WNBL season.
* * *
STILL talking WNBL, Canberra Capitals have secured a huge signing with Ezi Magbegor on the roster for 2017-18.
Ezi may only be 17 and still completing her high school certificate but at 194cm, athletic and exciting, she is the Ben Simmons of our women's scene.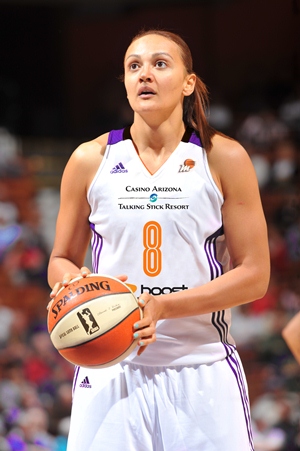 A key part of the Gold Medal-winning Australian Sapphires team at last year's FIBA Under-17 World Championship under Shannon Seebohm, Ezi was named tournament MVP as well as winning All-Star Five selection.
Having just got off the phone with an agent (OK, it was a real estate agent but they hear stuff too...) I believe Ezi could not only be aided in her career by new Caps teammate Lauren Scherf but also WNBA veteran Mistie Bass.
Bass, 33 and 193cm, is being tipped to hold down an import spot with the Capitals.
She won a WNBA championship with Phoenix Mercury in 2014 under current Opals coach Sandy Brondello and alongside Aussie superstar Penny Taylor.
Bass (pictured right) lists her hobbies as angling and fishing.
Who knew?
* * *
PERTH's three-time NBL champion Matt Knight will be back for a farewell 2017-18 season with the Wildcats despite suffering a series of concussions that threatened to derail his career.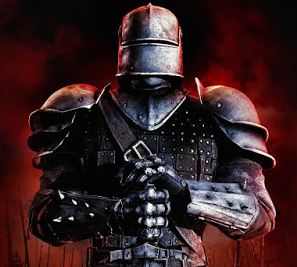 Maybe it was exacerbated when Jerome The Juggernaut slammed him to the floor at Perth Arena last year? In all seriousness, Knight has had to weigh up continuing.
"I certainly had to consider my health and my family before deciding to go around again, but getting the all-clear from the neuropsych has renewed my confidence in my body," he said.
"I feel like there's some unfinished business after missing Game 3 (of the Grand Final) this year, and the lure of being a part of a potential threepeat is too strong to resist!"
Word is Travis Trice has written Knight a letter granting him permission to suit. And no, Matty won't have to dress as a knight to ensure he avoids another concussion.
* * *
THE "Big O" in Wollongong, Oscar Forman, will be back in an Illawarra Hawks' NBL jersey again in 2017-18, as we told you in Vol.2 of Sources Tell Me:

Oscar tweeted the following last week:

That is excellent news for his legion of fans. He won't go out just stepping into threes either. He is promising this will be a season of OJs.
* * *
YOU know how some clubs not only want their own fan following but also strive to be everyone else's "second team"?
The Bullets, a.k.a. "Cairns Lite", are well on their way to achieving it by now signing Taipans' 2017 MVP Travis Trice.
Brisbane boasts assistant coach Mick Downer, guard Shaun Bruce, "big" Mitch Young, star import Torrey Craig and now Trice from the Cairns' program.
Expect some confusion from the Orange Army this season.
In further positive news for the Bullets, Trice knows where the power switch is at Cairns Convention Centre. You know. Just in case...
* * *
THIS just in.
The officiating panel for Game 2 of the NBL All-Australian Stars against China has been confirmed.