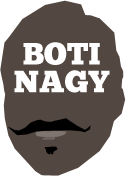 ---
Advertising opportunities available.
Please contact me.
---
Steindl to stay in north Queensland
Tweet
MACKAY-born, St Mary's-bred and Cairns-polished free agent Clint Steindl should be revealed as a Townsville Crocodile signing within days.
The NBL free agent will slot comfortably into the former (pre-injuries) role vacated by departing Peter Crawford and give Crocs coach Shawn Dennis some versatility at the two-three with Steindl and emerging Todd Blanchfield.
"We saw him really develop here, particularly last season with his strength and defence, something (national coach) Andrej Lemanis said he had noticed at Boomers camp last time we spoke," Taipans coach Aaron Fearne said of the 25-year-old he picked up out of St Mary's College program where he was a four-year contributor.
"He (Steindl) made it clear to me that playing in the NBL this upcoming season was not his intention and that he would seek to play in Europe instead."
Um. Not quite.
(Steindl is going to Europe the way CJ Bruton did when he left Sydney yet strangely enough found himself in Brisbane!)
Dennis foreshadowed his interest in Steindl in a TV report last week as he works to make Townsville a force again and not "the best and most successful last-placed team in NBL history."
(The Crocs last season beat every team in the league, becoming the first last-placed team in history to do so.)
But the rebuild means Dennis now will also drop out of the Worldwide Invitational Camp in Las Vegas from July 13-16 where he was slated to coach a team, alongside fellow NBL alumni Joey Wright (36ers), Gordie McLeod (Hawks), Fearne, and Dean Vickerman (Breakers).
The Crocodiles look likely to announce Brian Conklin again will hold down one of their import spots but their chances of securing Perth's Rookie of the Year, mature-age centre Tom Jervis disappeared today when he was retained by the Wildcats.
The Wildcats and Melbourne's newest soccer club (United, NOT City) actively tried to secure his services but Jervis is staying put in the west.
Getting point guard Steve Markovic to be a little more shot-conscious also will be a key for the Crocs in 2014-15.
Townsville was 6-1 in games where The Marksman scored 20 or more points.
THE Cleveland Cavaliers – current NBA home of Boomers Olympian Matthew Dellavedova – tomorrow will interview Mark Price for their vacant head coach position.
Price, 50, starred for the Cavs for nine of his 12 NBA seasons and had his #25 jersey number retired by the franchise.
The inaugural coach of the NBL's South Dragons in 2006 in what at the time was considered a considerable coup, Price was sacked after a 0-5 start but landed on his feet back in the US.
By the 2007–2008 NBA season, he was an assistant at Denver Nuggets, a role he also filled from 2008–2010 at Atlanta Hawks, in 2010–2011 at Golden State Warriors, in 2011–2012 at Orlando Magic and from 2013 at Charlotte Bobcats.
He also was a shooting consultant with several teams.
Having put the time in learning a trade he may well have been unprepared for when he accepted the Dragons' NBL coaching gig, Price has not sought a recommendation from Shane Heal for his resume.
A four-time All-Star while with the Cavaliers, Price averaged 16.2 points and 7.2 boards for Cleveland and still owns the second-highest free throw percentage in NBA history.
The Cavs have to replace Mike Brown who was fired for the second time by Cleveland on May 12.
In between Cavs stints, Brown also was sacked by the Los Angeles Lakers.
He apparently now is dispensing career advice to Mike Woodson, the New York Knicks job today accepted by Lakers multiple championship-winning guard and OKC back-up Derek Fisher.
Fisher, another rookie coach but a playing favorite of Knicks basketball operations boss Phil Jackson - he won five titles with LA under Jackson - will be on a reported $25million for five years.
Price, as a former great of the Cleveland franchise, appears to have the front-running from Los Angeles Clippers assistants Alvin Gentry and Tyronn Lue for the Cavs' role.
ADELAIDE Lightning today confirmed Friday's report here that triple-Olympian and WNBL All Star Laura Hodges has been retained for Jeremi Moule's inaugural 2014-15 campaign as head coach.
Hodges' 18ppg last season came at a league-best 57.9 percentage.
"Laura is very much an elite player in the league. She's composed, efficient and has a great understanding of the game," Moule said.
"The league is going to have more size this year than it has over the last few seasons with almost all of Australia's premier bigs expected to be playing in the WNBL.
"Keeping Laura and adding some size to our Australian content with Alex Bunton and Emma Langford is important in building a competitive team.
"Laura also provides really good leadership and I'm sure she'll develop a great playing and mentoring relationship with young centre Alex Bunton."
Hodges' recent form in the US with the Opals was singled out for praise by national coach Brendan Joyce, enhancing her chances of being retained in the Australian team for the World Championship in Turkey in September.
The Lightning now has a strong initial quintet of Angela Marino, Jess Foley, Hodges, Emma Langford and Alex Bunton but still has a lot of recruiting work to do to match the likes of Bendigo, Townsville, Dandenong, Melbourne and Canberra.
TOMORROW: We go "wayback" to 2009 – OK, not really that far – for our 36ers flashback game.