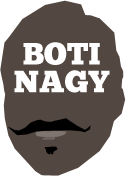 ---
Advertising opportunities available.
Please contact me.
---
Lord Larry has a plan
Tweet
IT definitely is time for anyone who follows the NBL, has loved it, or dropped off it, or become a jaded critic of it, to take a deep breath and, like the rest of us, now hope for the best.
Larry Kestelman has emerged as our basketballing equivalent of soccer's Frank Lowy and, by his own admission, doesn't know all there is to know about the sport so will stock his management with people who do.
Let's hope he does because there are many great basketball and business brains out there who the sport rarely has tapped into or on the shoulder.
He has recognised - "TV is my number one priority" - and I know he will work emphatically to get a deal done.
Should we have concerns he is compromised as a Melbourne United owner?
Yes.
Should we have concerns the integrity of the game might be at risk if he is prepared to do whatever it takes to secure a TV deal?
Yes.
Should we have misgivings he may make money out of this deal?
Not at all.
If he can turn the NBL into a profitable, sustainable, powerful competition which earns the nation's attention, I don't give a flying frapdoodle if he makes money out of it.
You have to spend a dollar to make a dollar, which has been one of our biggest issues with accountants and other slash-and-burn specialists cutting back on operations at the league and within clubs.
I think we all understand it can be very difficult when the monies start thinning out to be adventurous or philanthropic but we also have seen clubs unwilling to spend, yet still be thrilled to increase ticket prices.
So if Lord Larry is prepared to throw $6million into the pot to get the brew percolating, and he makes a quid from that coming out the other end? Good luck to him.
Having a millionaire owner in Perth hasn't hurt the Wildcats organisation, for example.
The club invests in its product - all those Red Army T-shirts don't just walk into the building until they're put onto the thousands of fans who then walk out of the building, then back in next time.
After adding immeasurably to the game-night atmosphere, post-match they then become walking billboards for the Wildcats across Perth's CBD.
Spend a dollar = make a dollar.
We had a league that looked like this once...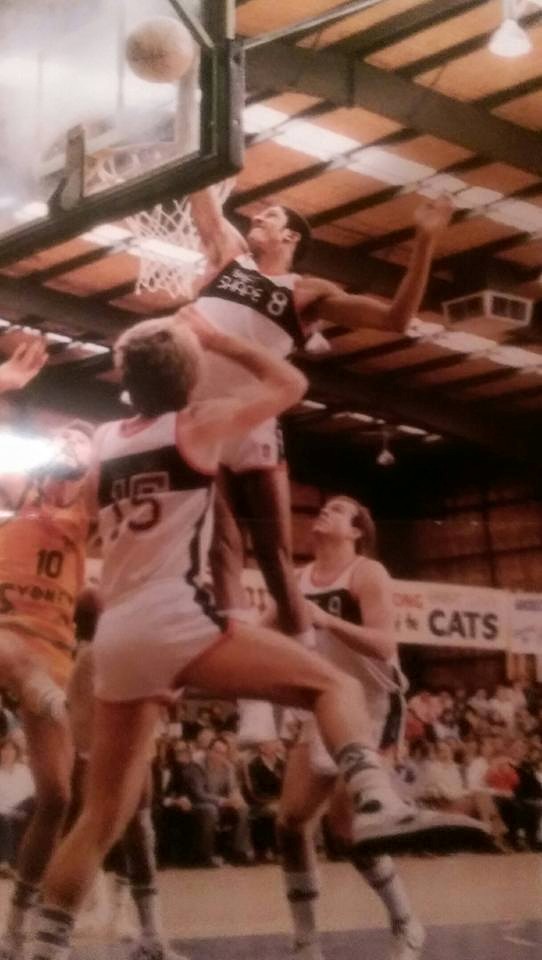 ALABAMA SLAMMA: James Crawford (Geelong Great Shape Cats) had SERIOUS hops...
It can look this good again.
Already Kaiser Kestelman is talking "Asia" and "closer ties with the NBA" which we've all heard before and even seen to some minor extent.
But most didn't genuinely believe we had the competition, business acumen or just plain wherewithall to get any of that done.
Consolidating the 8-team NBL in 2015-16, expanding into Brisbane and Melbourne...let's see that done. Then the world can, maybe, finally be at our feet, if not door.

Online
Great reads on Delly, Bogut at: http://bit.ly/1KFl8V5 and http://bit.ly/1JaS0Vi, then Bogut ON Delly at http://bit.ly/1FVcQFM
And a good one here too on Big Joe: http://bit.ly/1PRrPqG (If you don't know who Big Joe is, you aren't following basketball in Australia closely enough!)