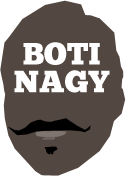 ---
Advertising opportunities available.
Please contact me.
---
Suzy MVP? Now that's just annoying
Tweet
SUZY Batkovic today claimed a major personal milestone in Australian sporting history, winning the WNBL's MVP award for a record fifth time, a success leaving many of us both angry and disappointed.
No, no-one should be angry Suzy won, because she has been the most outstanding female basketball player in Australia for at least the past six-seven years and a superstar well beyond.
Her body of work as a baller stands apart from all others in the WNBL so for her to now also stand apart - leaving megastar and long-time teammate Lauren Jackson behind on four MVP awards – is strangely appropriate, given Suzy's commitment to our league over such a long time.
Most Valuable Player awards in 2011-12 and 2012-13 at Adelaide Lightning, then again in 2013-14, 2015-16 and now 2016-17 at Townsville Fire is a long time at the pinnacle of her sport.
And while Sami Whitcomb at Perth and her family, friends and fans can be justified for feeling disappointed, the exceptional off-guard having only lost by six votes (129-123) after all, that also is not the disappointment many of us are feeling today.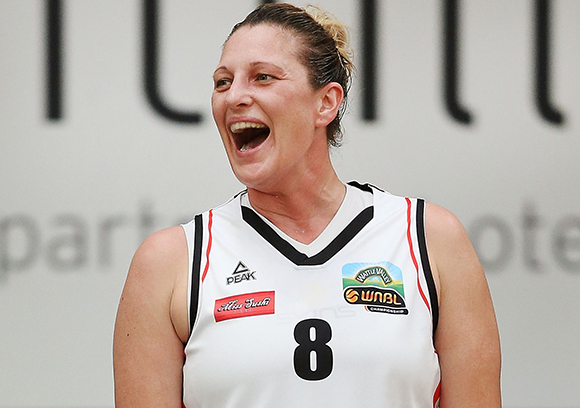 Firstly, let's deal with the anger, an anger borne from the fact today's announcement reinforces that not only was The Batgirl our No.1 WNBL player in 2016, but also in 2017.
So, in between seasons, there was the small matter of the Rio Olympic Games and, yet again, those of us who love the game and believe in players being assessed on merit and performance, not mystery and predilection, again are enraged by Batkovic's shameful omission.
We're enraged still the best player in the game in this country was not considered worthy, good enough, "had the right game internationally" or any other piece of poop fiction trotted out by the line of apologists disappearing deeply into Basketball Australia's offices.
It was offensive garbage then and it is even moreso now when retraced, as is inevitable when, yet again, Suzy's game screams far more loudly than last year's back corridor whispers about her supposed deficiences.
If she is deficient, what then of any Opals player selected for Rio when clearly, no-one can stop or even match her?
Our Rio Olympic Games coach Brendan Joyce got it horribly appallingly wrong, as always was going to be the case from the moment he found his "project" player Nat Burton.
For all of her efforts, the stark sad truth is she was not up to international ball, barely stats at WNBL level, and the fantasies spun around what she could bring in Rio were laid bare by the realities of all she was not.
Again, it is not her fault. It was Joyce wearing Rio-coloured glasses and he returned with black eyes for it and the worst result in Opals' Olympic history. Enough said.
Personal agendas have no place in Olympic selection. Just look back into history where then Boomers coach Lindsay Gaze believed only Victoria produced Olympic-quality players. So in 1972, he had 11 Vics and one South Aussie. In 1976, he selected 10 Vics and two South Aussies. If you were playing in NSW, WA, Queensland, Tasmania or the ACT? Forget it.
If you don't learn from the mistakes of history, you're bound to repeat them. Guess history isn't BA's strong suit.
So yes, we're angry Suzy was not treated with the respect her contribution to our great sport and our great league deserved.
We're angry someone such as Jan Stirling, our 2006 Opals FIBA World Championship Gold Medal-winning coach – who during her time at the helm of our international women's program insisted WNBL form was an essential component of selection – was dismissive of that same concept when confronted with Burton's statistics.
We're angry someone such as her, in her capacity as BA's general manager of high performance and national teams, chose to disregard what everyone with even a passing interest in the WNBL and Opals programs knew – that Suzy Batkovic is our No.1 player.
And, frankly, if her style of game didn't suit Joyce's style of game, maybe HE needed to adjust it to accommodate our No.1 player.
Imagine this: "Sorry Michael Jordan. We can't take you in our USA Olympic team, even though you're dominating the NBA but, you see, we want to play a different way. So we're going to take Acie Earl."
That's right. Wouldn't, couldn't happen.
But here?
Not only is it OK but then we can have the coach further insult The Batgirl by claiming cutting Tess Madgen was the tougher decision. Even Madgen would have been embarrassed by that remark.
So Suzy misses Rio and has no send-off or even acknowledgement of the type afforded a Jenni Screen or Belinda Snell. OK. Not everyone gets to be chaired off, a la Kristi Harrower. But Suzy also didn't deserve to a) be omitted; then b) be additionally disrespected.
(I'm personally angry Stirling gets to make ANY selection calls now, to be honest. Anyone who sat on the panel which glowingly appointed Marty Clarke as coach of the Adelaide 36ers, sending that club spiralling into its three worst years on record – a credibility hole from which it still is clawing out – should forever be viewed with trepidation.)
And backing Burton over Batkovic shows the Stirling of 2017 isn't the woman who steered Australia to silver medals in Athens and Beijing.
We're angry still too that there was media manipulation last year in the form of a particularly offensive apologist article trying to paint Batkovic as unable to adjust to a specific style Joyce wanted and for which other "lesser" players were better suited. How'd that work out in Rio?
I'm angry too that when I wrote a piece full of foreboding last year Batkovic would be omitted, I had a call from a BA official – you know who you are – attacking me for having the audacity to produce the facts, in the form of statistics, which showed how ill-conceived the ultimate Opals team was going to be. (Didn't get the follow-up call when the Opals were bundled out of the medal rounds, oddly enough).
So there's anger that will for years be hard to quell, and even more annoying when the Opals' plans for Asian matches ahead of the FIBA Worlds will likely need to include Batkovic to ensure the result.
Maybe BA can give her the send-off her international career so richly deserved.
Lord knows that's why there's disappointment around the announcement today too because here we are with an unprecedented history-making Most Valuable Player success by Suzy … and there's no awards night, awards lunch, awards brunch, nothing.
We understand BA is watching its pennies because there is TV news in the "imminent" future for the WNBL and maybe the Rio Olympics demise had some effect on Government grant monies.
But it is cause for anger and disappointment that today, as Suzy Batkovic's success separates her from every single superstar of the past as our most successful WNBL player since the league first tipped off in 1981 (without ABC-TV coverage by the way), and we find out in a press release.
Anger, disappointment and dismay. Congratulations Suzy, regardless.
STILL NO.1: Suzy blocks out Louella Tomlinson in last year's grand final. Louella is Boomers-bound.