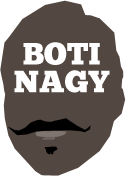 ---
Advertising opportunities available.
Please contact me.
---
Talking NBL at Pocket Podcast
Tweet
HAD the pleasure of joining Joseph Corr for his latest NBL Pocket Podcast talking Hawks, Trimble, Gliddon, Magnay and Black Lives Matter.
Not much can drag me from my writings at present but NBL Pocket Pod can, filled as it always is with quality questions.
So to tune in, hit this link and settle back for some, hopefully, entertaining pontificating with the master of the clever query - when he's not risking his life!