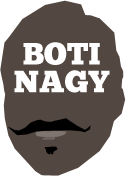 ---
Advertising opportunities available.
Please contact me.
---
The fairytale finale
Tweet
DAMN, that makes it hard.

When Bendigo Spirit won the regular season championship, then powered into their historic first WNBL Grand Final - and at home, in Bendigo - it was pretty easy to know who to quietly support on the big day.

Personally, as the Lightning's beat writer, Adelaide's early elimination only made that easier.

But then Townsville - a club on its knees financially just over two years ago - went and beat reigning champion Dandenong to set up the classic first all-regional championship showdown since the league tipped off in 1981.

And, as Justin Timberlake said to Jessica Biel on their wedding night, damn that makes it hard.

For me, Bendigo has been the story of the season, literally by a country mile.

As the 2012 London Olympics wound to a close and our sport's greatest pocket dynamo, the 163cm Kristi Harrower announced her retirement from international basketball, the end also had to be in sight for her domestic career.

Married and having turned 38 years old yesterday - happy birthday by the way - Kristi assuredly would be hearing the call of post-basketball so what a high note to potentially go out on.

Recruited by Adelaide Lightning out of the AIS in 1994, Kristi stuck a big three-pointer in overtime of the Grand Final to clinch the club the first of its five WNBL championships.
She had spent a year in Adelaide under her future Opals mentor Jan Stirling at a time when Kristi was still young and Jan unforgiving and still forging Lightning an identity.

At that point, it may not have been a match made in heaven but a dozen years later the same duo would conspire to win Australia the World Championship, reinforcing we all have the capacity to mature, grow and prosper.

Kristi's success overseas, internationally, then domestically as a WNBL MVP, leave no doubt as to her Hall of Fame bona fides.

She is a role model of the highest order - the real thing, not someone the media tries to dress up as such. And since she first picked up a basketball, she has flown in the face of all convention that says you have to be tall to play this great sport of ours.

For Kristi, it always has been that other adage - the bigger they are, the harder they fall. That is why there would hardly be a non-committed soul following our sport who would want to see anything but her ultimate success in Sunday's Grand Final.

Let alone her beloved Bendigo community which produced two other great and extraordinary basketball players, Glen Saville and Mat Campbell - the men who steered regionally-based Wollongong to its maiden NBL championship in 2001.

Add to this fable the fact Kristi's father and mentor Bernie holds the Spirit's reins and the breadth of joy in this story only grows.

Players such as Gabrielle Richards and Kelly Wilson are about as diverse as they come, yet integral to this ongoing success. Import Chelsea Aubry has been a Spirit staple and now the WNBA's Kelsey Griffin has added undeniable class.

Renae Camino's career, stalled by injury since she was MVP of the 2008 Grand Final as Adelaide won that fifth championship, has a renewed focus and purpose. Chantella Perera can be a match-winner, Hayley Munro and Maddie Garrick are kids with enormous upsides and Rachel Herrick must love she was superfluous at Adelaide but now may be a member of the championship team.

Some 19 years ago, when Kristi was a quiet kid playing local ball in South Australia's state league for South Adelaide Panthers - in those days, Lightning farmed their quality interstate recruits to lesser clubs to make for a tougher domestic competition - there was already the glint of greatness in her stride.

Sunday it can reach its zenith and few would deny Kristi and Bendigo the right to celebrate for all the city is worth.

Yep.
And then Townsville goes and wins the preliminary final, eliminating reigning champ Dandenong, the team most would have predicted to be playing Bendigo for a fifth time on Sunday.

This is a Fire club almost dead and buried before the 2011-12 season but which has flourished since being saved from the brink of collapse.

But there's more to that story too, starting with a dreadful day in October, 2007 when Stirling's one-time Lightning assistant coach and heir apparent Chris Lucas, in the early rounds of his fourth season at Adelaide's helm, was unceremoniously sacked by club owner Vince Marino.

Assistants Scott Ninnis and Marcus Wong walked out with Lucas, leaving the potential-championship team he had nurtured, developed and painstakingly assembled, in the hands of a stranger.

It was only Marino's second year as owner and Adelaide made it to the preliminary final in his first, with the side Lucas was building.

Worse though than his dismissal - if that is possible - was the gall Lucas had to endure as Adelaide duly won the championship, a Grand Final he could neither watch nor follow, preferring to lock himself away in a holiday shack.

That most of the players contacted him post-championship was testament to how they felt. That the championship team was disassembled in record time and within a couple of seasons only above the league bomb shelter because the AIS lived in it, also says a great deal.

Erin Phillips, Jess Foley, Renae Camino, Tracy Gahan, Sam Woosnam, Jenny Whittle - it was a lot of good players to lose. Three of them wound up at Dandenong and were thrilled to move on, adding a further measure of satisfaction to the preliminary final result.

When coach Peter Buckle left Townsville to rebuild Adelaide, Lucas was appointed to take the Fire forward. Two Lightning captains - Jess Foley and Mia Newley - followed him to North Queensland, Townsville beating Sydney in the finals' opening round last season before losing a thriller to Dandenong in Dandenong in the Rangers' only testing hit-out en route to the title.

Adelaide guard Rachael Flanagan started her WNBL career at Lightning and was outstanding in the KO semi as Townsville knocked out her first club. Lucas may have felt some personal measure of satisfaction in that too, though, ever-the-professional, he would not show it. Chris is about moving forward, not looking back.

Taking out the Rangers had to be another glorious moment, with Kiwi international Micaela Cocks delivering the killer blows and import Kayla Standish - sister of Tami Willey, a former Lucas import at Lightning - returning to her best.

Cherie Gallagher, Nicole Romeo and Olivia Thompson strengthen the SA-connection to this Fire team and WNBA import Jess Adair - after a less-than-stellar start - is now one of the elite players of the competition.

To come from fourth place and win a championship has not been done since Coburg achieved it in 1985 but that was under a different semi-final system where 1 played 4 and 2 played 3, with the winners to the Grand Final.

To achieve it now would be a first and would mean Townsville would have to win three matches against the three teams which finished above it and on three opponents' courts. It has never been done.

But with Adelaide and Dandenong struck out, Bendigo is shaping a "strike three" for the Fire.

They have met once before in a final too, an elimination game (4th v 5th) in 2009-10 and Townsville won it.

Frankly, there will now be many more divided loyalties than had past champs such as Dandenong or Adelaide made it through. Rooting for the underdog would have been easy then.

What do you do when you have two underdogs, each equally deserving in their own unique way?

You rule out sentiment and select with your head. Mine says Bendigo. The heart says Townsville. Whoever prevails, it will be a fitting finale to a fabulous fairytale.