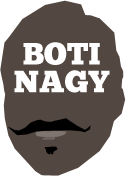 ---
Advertising opportunities available.
Please contact me.
---
The "new NBL" - what it means
Tweet
ONE of the early discussion topics for the member elements of any new NBL is sure to be whether sticking with the 40-minute format is necessary any longer.
Breaking away from Basketball Australia - though BA must still sanction the league - and returning to self-determination means those rules impacting entertainment value must surely come under scrutiny.
Sure, there are bigger issues to deal with - ensuring financial viability and sustainability the biggest, obviously.
But as alluded to in the main piece ("Independent NBL the way to go") if wiser heads and businessmen with business acumen can see our league's potential as a commercial property, then we should trust they can get that right.
So we can skip to brass tacks and consider some of the agenda items sure to come up.
Before doing that though, my information is that for the 2013-14 season, the status quo will remain in place. That means Townsville Crocodiles will be reinstated and no huge alterations likely to the eight-team competition.
OK. So profit-sharing will become a reality and expansion too will be under review.
Again, my information is that reverting to a 10-team league in 2014-15 is considered desirable and that a second Melbourne club and a presence in south Queensland will be the priorities.
For the latter that means a team in Brisbane, most likely, but don't rule out Gold Coast returning.
For the former that could be a new presence drawing its lifeblood from in-and-around the State Basketball Centre at Knox. But don't rule out South Dragons returning. Or even those being one and the same.
The WNBL will not be impacted, other than positively.
As BA chief executive officer Kristina Keneally assured me, there was unlikely to be any loss of staff at the national federation which would mean more resources could now go to our internationally-acclaimed women's competition.
"We are anticipating virtually no change to our staffing structure at BA," she said.
"The WNBL will stay under the BA banner but we will be able to better service it now."
That's good news too.
The question of NBL-WNBL double-header options for clubs such as Adelaide 36ers-Adelaide Lightning, Melbourne Tigers-Bulleen Boomers, Perth Wildcats-West Coast Waves, Sydney Kings-Sydney Flames and Townsville Crocodiles-Townsville Fire mostly only would involve issues of fixturing and NBL-WNBL cooperation to become a reality.
Put it this way. If clubs want to do it, there will be ways to make it happen. If they don't, it won't.
Which brings us back to the topic of rules.
One of BA's moves in the 2009-10 season was to return the NBL game to a 40-minute format from the 48-minutes it adopted in 1984, ostensibly to accommodate the international game.
The reasoning of former BA CEO Larry Sengstock at the time was twofold. It would bring Australia back in step with the rest of the world (outside the NBA), which had to help our potential national players in their preparations for international events such as Worlds and Olympics.
Secondly, it would be more attractive to television as a package because a 40-minute game slots well into a two-hour timeslot.
In the first instance, even Keneally has conceded entertainment value is a priority for the NBL to succeed and most believe 48-minutes, four 12-minute quarters, is greater value-for-money.
Let's be honest here. I'm ready to slouch corrected but I cannot recall a single club cutting its season-ticket or match-night ticket prices to five-sixths of the cost after 2008-09, even though in 2009-10, 40 minutes was five-sixths of the value fans received in the 48-minute game.
As for fitting into the two-hour TV slot, there have been more than a few Sunday live games which finished so early, we had the sight of Andrew Gaze interviewing the match MVP, the coach of the winning team, the coach of the losing team, the next nearest player, the floor-wiper, the janitor, a street urchin as the Ten team desperately filled out time.
In truth, personally I am ambivalent about returning to 48 minutes just for the sake of it.
If that's how owners want to go in 2014-15 when the current free-to-air deal expires, then it would need to be accompanied by stricter rules which ensure ENTERTAINMENT.
An extra eight minutes of the type of dour, dull, plodding, wrestling, low-scoring and man-handling we have had to endure for the past few years since someone determined that style was the short route to success, would frankly only turn away the new fans the NBL so desperately needs to engage.
During David Stern's time as NBA Commissioner - probably around about the notorious Detroit Pistons Bad Boys era - he quickly recognised fans wanted to see Michael Jordan throwing down a dunk in traffic, not being thrown down with some degree of impunity or officiating indifference.
Hands fouls, hand checks, holding - all the illegal crap which has crept into the sport like an insidious cancer - was simply officiated back out.
It was a case of "adapt or die" and funnily enough, everyone adapted. And the fanbase kept multiplying.
While it is easy to understand "purists" love a great defensive spectacle - who doesn't, now and again? - the truth is we don't have enough purists to sustain a league.
We want fans who will love a night at the basketball and make it a priority for their entertainment dollar because they can ooh and aah at the dunks and spectacle.
We all want to see Tom Abercrombie soar to the hoop whenever he wants to and not play it safe sometimes because, well, who knows what wayward pirate might decide to take his legs out from under him?
And we want shooters such as Kevin Lisch to be protected. It's simple.
We want stars and spectacle. Otherwise, why bother to even entertain 48 minutes if it just means more of the same grind, except for longer?
So before that 48-minute return becomes a reality, when commercial viability and entertainment value come into the same conversation, having the game called in ways to ensure the spectacle, has to have equal weight.
And because an independent league can tinker with its rules - BRING BACK THE JUMP BALL. The possession arrow should only apply to under-10 and under-12 basketball, where it makes sense.
Is breaking away from BA's umbrella a good move?
Well, to quote the George Costanza character from Seinfeld: "Right now I have Relationship George. But there is also Independent George. That's the George you know, the George you grew up with... Movie George, Coffee Shop George, Liar George, Bawdy George."
Jerry: "I love that George."
"Me too, and he's dying. If Relationship George walks through this door, he will kill Independent George. A George divided against itself cannot stand!"
The NBL walked through the door and had its relationship with BA. If they had stuck together, it would have killed the independent NBL.
Now, again, we have a league no longer divided against itself.
What a great week this has been for basketball.