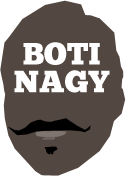 ---
Advertising opportunities available.
Please contact me.
---
There's gold in them thar Games
Tweet
LET's be brutally blunt here and not kid ourselves. Anyone who follows Australian basketball already has the Boomers and Opals down for Gold Medals at the 2018 Commonwealth Games.
That's the expectation and anything less probably viewed as a failure.
And you know what? That was fair enough at the 2006 Commonwealth Games but it is marginally more challenging this time around.
The way the Games' draw is devised, the top two teams from the four teams in Pool A of the men's division and Pool A of the women advance directly to the semi final round.
The teams finishing third and fourth will have to negotiate the top two teams from the respective divisions' four-team Pool Bs.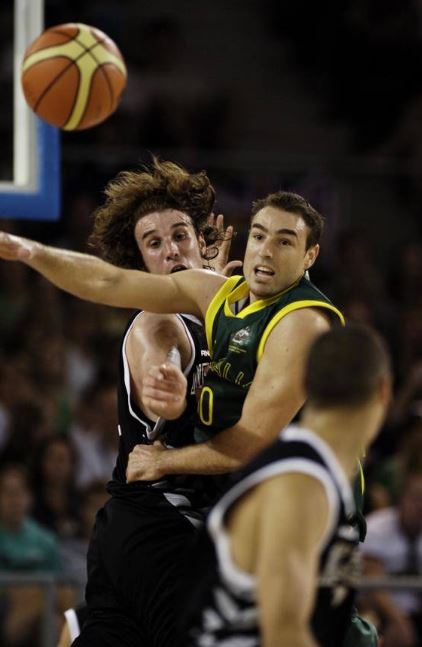 JASON'S GOLD: Jason Smith's two big threes rescued Australia in the 2006 Gold Medal game.
It makes a hell of a lot more sense than exposing some of the Commonwealth's minnows to the FIBA sharks for a series of lopsided and debilitating results. There's a reason basketball has only once previously been in the Comm Games (2006 in Melbourne) and the disparity in talent levels then made some of the results farcical and embarrassing.
For a Games notable for goodwill, sportsmanship and friendly competition, the Opals beating India 146-46 for example, or the Boomers similarly victimising India 133-49 in 2006, didn't do much for the spirit of the occasion.
No wonder then that basketball immediately was voted out of the 2010 Commonwealth Games and beyond.
But here we are at 2018 and our sport is back and someone with a few clues has organised the draw in a manner which should make for a competitive event - the pools effectively being Div.1 and Div.2.
In the men, for example, Australia, ranked #10 in the world by FIBA, is joined by its 2000 Olympics nemesis Canada (ranked 23), arch cross-Tasman rival New Zealand (38) and sometime African champion Nigeria (32).
That should provide our FIBA Asia Cup champion Boomers a fair run for their money, with no 129-52 win over a minnow such as Scotland, a la 2006.
Meanwhile Scotland, coached by highly-revered NBL championship-winning coach Robbie (Mc)Beveridge, will have to finish top two in Pool B with India (ranked #62), Cameroon (#65) and England.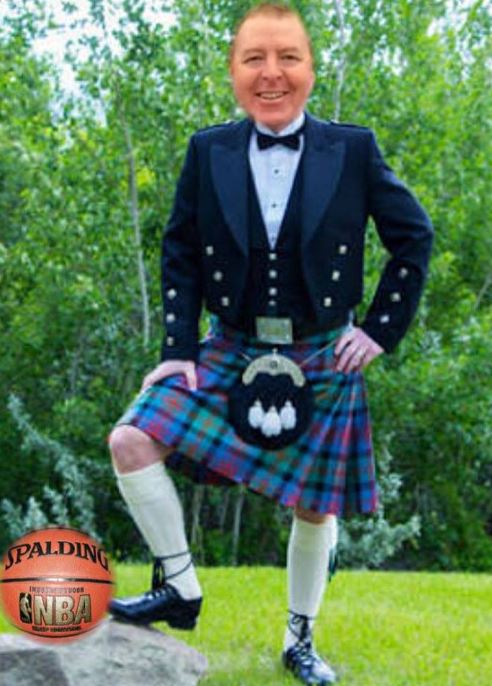 Neither England nor Scotland have FIBA rankings because outside the Commonwealth, they compete under one banner as the 40th-ranked Great Britain team.
"We're expecting some tough competition with Canada, Nigeria and New Zealand in our group," Boomers coach Andrej Lemanis said. "It's no lay down misere."
Back in 2006, Australia was lucky Jason Smith stroked consecutive 3-pointers to rescue the Boomers 79-76 in the Gold Medal game against New Zealand.
Again, Paul Henare's Tall Blacks look pretty decent opposition. Henare and assistant coach Pero Cameron were on New Zealand's 2006 playing roster.
"While some of this group are younger in years, they have all benefitted from recent international basketball, through the 2017 Asia Cup when we took a very inexperienced team away, to recent New Zealand Select tours to China, and of course many were involved in recent FIBA World Cup qualifying windows," Henare said.

"Guys like Ethan (Rusbatch), Derone (Raukawa) and Tohi (Milner-Smith) are young but bring the experience of that Asia Cup campaign, while others such as Shea (Ili), Finn (Delany), Jordan (Ngatai) and our captain Rueben (Te Rangi) all benefitted hugely from that experience and have a great understanding of the pressure they will face in the next few weeks."
The Tall Blacks are: Derone Raukawa, NZ Breakers/Southland Sharks, guard; Shea Ili, NZ Breakers, guard; Jarrod Kenny, Perth Wildcats/Bay Hawks, guard; Rueben Te Rangi, Brisbane Bullets/Southland Sharks, guard; Ethan Rusbatch, Bay Hawks, guard; Jordan Ngatai, NZ Breakers/Wellington Saints, guard/small forward; Tom Abercrombie, NZ Breakers, guard/small forward; Finn Delany, NZ Breakers/Nelson Giants, forward; Mika Vukona, NZ Breakers, forward (captain); Tohi Smith-Milner, Melbourne United, forward; Rob Loe, NZ Breakers, centre; Alex Pledger, NZ Breakers/Southland Sharks, centre.
It doesn't look too shabby when stacked against the ultimate Boomers team Lemanis has been left with in the wake of key player losses such as Mitch Creek, Mitch McCarron, Matt Hodgson, Kevin Lisch and Dave Andersen – either overseas, injured or heading into surgery.
The Boomers are: Angus Brandt, Perth Wildcats, centre; Jason Cadee, Sydney Kings, guard; Cameron Gliddon, Cairns Taipans, guard; Chris Goulding, Melbourne United, guard; Nick Kay, Illawarra Hawks, forward; Daniel Kickert, Brisbane Bullets, centre/forward; Damian Martin, Perth Wildcats, guard; Brad Newley, Sydney Kings, swingman; Mitch Norton, Illawarra Hawks, guard; Nathan Sobey, Adelaide 36ers, guard; Jesse Wagstaff, Perth Wildcats, forward; Lucas Walker, Perth Wildcats, forward.

While there is no Steve Nash to drive the Boomers crazy as he did at Sydney 2000, Australia is unsure what to expect of Canada's outfit.
The Canadians are: Ammanuel Diressa, Ryerson Rams, guard; Jean Pierre-Charles, Ottawa Gee-Gees, forward; Justus Alleyn, Manitoba Bisons, guard; Mamadou Gueye, Alberta Golden Bears, forward; Jean-Victor Mukama, Ryerson Rams, guard; Munis Tutu, Carleton Ravens, guard; Grant Shephard, UBC Thunderbirds, forward; Mambi Diawara, Calgary Dinos, guard/forward; David Kapinga, Calgary Dinos, guard; Conor Morgan, UBC Thunderbirds, forward; Erik Nissen, Acadia Axemen, forward; Michael Shoveller, Queen's Golden Gaels, centre.
Regardless, the Boomers are expected to avoid having to play any qualifying finals and ultimately, most will expect another Gold Medal showdown with New Zealand.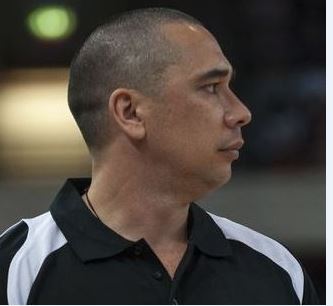 "Mika (Vukona), Tom (Abercrombie), JK (Jarrod Kenny), Pledge (Alex Pledger) and Rob (Loe) are the old heads in this group, but they just need to be themselves," Henare (pictured) said.
"One of our great strengths is our culture and knowing who we are, why we play and what we do to honour those who have played before and those who will play for the black singlet in the future."
Lemanis is excited at the Games but also what the future holds for his Boomers.
Recently, NBA champion centre Andrew Bogut reiterated his desire to wear the green-and-gold at the 2019 FIBA World Cup and 2020 Olympic Games in Tokyo and the prospect of coaching this season's likely NBA Rookie of the Year, Ben Simmons, also is genuinely exciting.
"I'll play Ben at point guard," Lemanis said, many wondering whether internationally Simmons' role for Australia might change. But with Lemanis' Boomers predecessor Brett Brown drawing record-breaking NBA performances from Simmons (below) at Philadelphia 76ers, the national coach has no plans to alter a winning formula.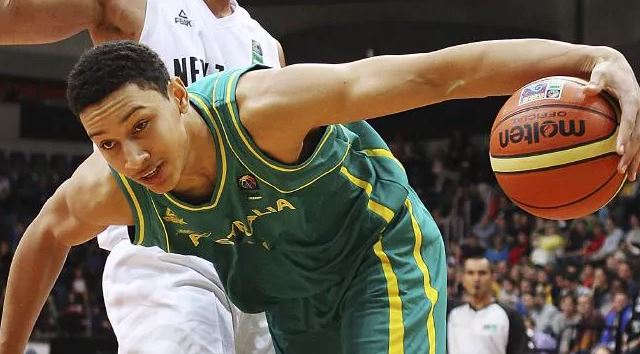 That's despite a plethora of point guards such as Matthew Dellavedova, Dante Exum and even Patty Mills.
"Patty is more a two-guard and with Delly, he's a point guard but he can play alongside Ben in much the same way he played alongside and could accommodate LeBron (James) in Cleveland," Lemanis said.
* * *
AUSTRALIA's cross-Tasman rival New Zealand will need to win its way through Pool B to repeat its Silver Medal effort against the Opals at 2006's women's Games tournament.
Currently ranked #42 by FIBA, the Tall Ferns, under new coach Guy Molloy, will need to finish top two to arrive in a qualifying final against one of Pool A's third or fourth-place finishers.
Pool A features the hot favourite and world No.4 Opals, although Canada at #5 looms surprisingly largely. England has no specific FIBA ranking but is part of the Great Britain team which is at #21. Mozambique (#25) rounds out Pool A.
In Pool B, New Zealand should have all the answers for Jamaica (#37), India (#45) and Malaysia (#48).
The Opals are: Steph Blicavs, Dandenong Rangers, guard/forward; Liz Cambage, Melbourne Boomers, centre; Katie-Rae Ebzery, Sydney Uni Flames, guard; Cayla George, Melbourne Boomers, forward/centre; Kelsey Griffin, Canberra Capitals, forward; Alice Kunek, Perth Lynx, forward; Tessa Lavey, Dandenong Rangers, guard; Ezi Magbegor (Melbourne Boomers, forward/centre; Jenna O'Hea, Melbourne Boomers, guard/forward; Nicole Seekamp, Adelaide Lightning, guard; Belinda Snell, Sydney Uni Flames, forward; Stephanie Talbot, Gorzów Wielkopolski/Melbourne Boomers, guard/forward.
"We have to focus on ourselves right now," Opals coach Sandy Brondello told the Courier Mail's Greg Davis. "The ultimate goal is to win the Gold Medal but first we have to make sure we are doing the little things well and that the process is done well so the final result is what we want it to be.
"We are gold medal favourites but we can certainly never underestimate any of our opponents. Our mentality is that we prepare as best we can for every single game because anyone can beat anyone."
The Tall Ferns are: Jessica Bygate, Sandringham Sabres, forward/centre; Micaela Cocks, Townsville Fire, guard; Antonia Farnworth, Perth Lynx, guard/forward; Deena Franklin, Harbour Heat, forward; Jordan Hunter, (pictured) Sturt Sabres, guard; Zara Jillings, Fordham University, guard/forward; Charlisse Leger-Walker, Waikato Wizards/St Peter's School, Cambridge, guard; Chevannah Paalvast, Canberra Capitals, guard/forward; Kalani Purcell, Melbourne Boomers, forward; Erin Rooney, Troistorrents, Switzerland, guard; Josie Stockill, Sunbury Jets, centre; Natalie Taylor, Brisbane Spartans, guard/forward.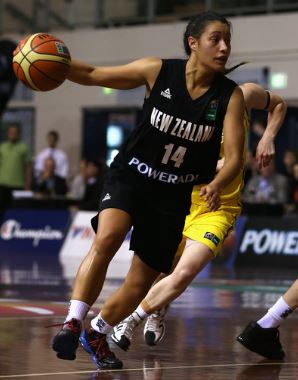 "The mission is to develop the New Zealand team into one of the top teams in the FIBA Asia qualification zone and we want to make a fast start at the Commonwealth Games also," Tall Ferns coach Molloy said.
"I want to get off to a great start and we want to hit that tournament full steam."
Canada's roster is: Jacey Bailey, Northern Arizona University, guard/forward; Niyah Becker, Lincoln Prep, forward; Danielle Boiago, free agent, guard; Shay Colley, Michigan State University, guard; Paige Crozon, Saarlouis (Germany), forward; Ruth Hamblin, Adelaide Lightning/Bourges (France), centre; Alex Kiss-Rusk, McGill University, centre; Summer Masikewich, University of Saskatchewan, forward/centre; Ceejay Nofuente, Humber College, guard; Daneesha Provo, University of Utah, guard; Merissah Russell, Capital Courts Academy, guard; Catherine Traer, Carleton University, forward.
The preliminary matches see Men's Pool A and Women's Pool B competing at Cairns Convention Centre, Women's Pool A and Men's Pool B at Townsville Entertainment and Convention Centre.
Australia's Commonwealth Games' schedule is:
April 6: Boomers v Canada, 5.30pm
April 6: Opals v Mozambique, 9pm
April 7: Boomers v New Zealand, 9pm
April 8: Opals v Canada, 6.30pm
April 9: Opals v England, 5.30pm
April 9: Boomers v Nigeria, 9pm
April 13: Women's Semi-Finals, 6.30pm or 9pm
April 14: Men's Semi-Finals, 10am or 12.30pm
April 14: Women's Bronze Medal (6pm) and Gold Medal (8.30pm) Games
April 15: Men's Bronze Medal (9am) and Gold Medal (12.30pm) Games
(All times AEST)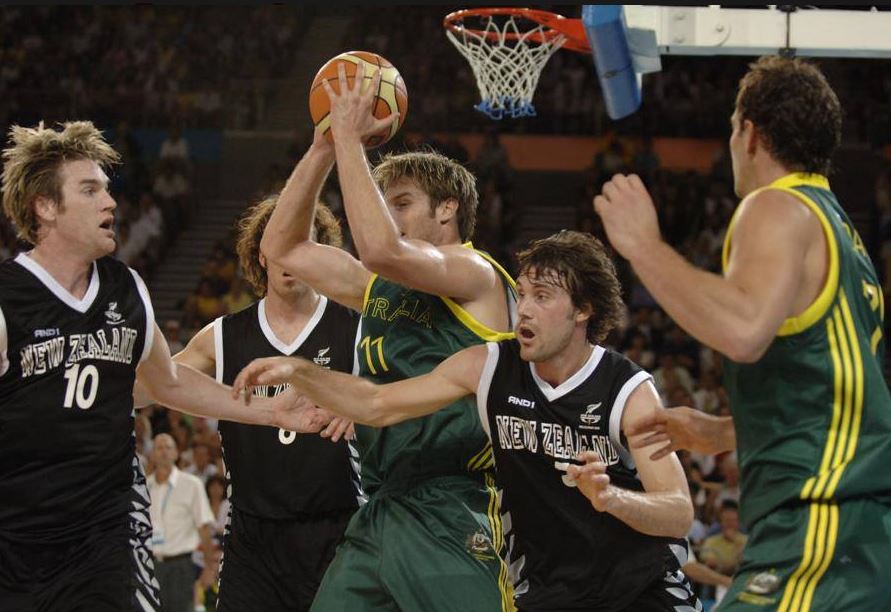 WORTH RELIVING: Mark Worthington with the crucial board in the 2006 Comm Games Final.