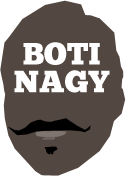 ---
Advertising opportunities available.
Please contact me.
---
The Night They Drove Old Lindsay Down
Tweet
"BASKET CASES" is a basketball ebook I have been working on for several years and this is a random chapter - the story of the 1976 showdown between South Australia and Victoria's 10 Montreal Olympians.
"Basket Cases - A First Hand Account of Basketball in Australia" is a book about major events in our sport over the past 40-plus years that I was fortunate enough to see or experience first hand, and my insider retelling of those events. But a word of warning: this is a CHAPTER from a book so it's not a five-minute read. (Just saying because a certain NBL General Manager who cannot be named, was reading another chapter I have online here, "A Controversial Finish" and couldn't believe how long it was! .... Um, it's a book chapter...)
THE NIGHT THEY DROVE OLD LINDSAY DOWN
1976 Apollo Stadium – 'SA' versus Victoria's Olympians
IT was an Olympic year and the basketball world was buzzing as the Montreal Games of 1976 loomed on the horizon. Four years earlier, the twelve-man Australian men's team which contested those most controversial of Games in Munich had comprised eleven Victorian players and South Australia's Glenn Marsland.
Victoria was unquestionably the stronghold of Australian basketball at the time, though some would still dispute that, mostly along parochial home-state lines. South Australia regularly reared its head at Australian States Championships, as did New South Wales, where the equivalent of All*Star teams competed over a week-long championship carnival. But when it came to depth, intensity and talent, Victorian club teams definitely had it all over clubs outside that state. Of that there could be little debate. Largely on that basis, Victoria maintained a stranglehold on national team selections.
The 1968 Olympic team for Mexico never quite made it that far. Coached by Melbourne Church's dour Ken Watson, it was a team wracked with internal disharmony and factionalism. In Peter Byrne, Ken Cole, Lindsay Gaze, Ray Tomlinson and Ray Watson, it had five Victorians. Michael Ahmatt, Mike Dancis, Albert Leslie and Werner Linde were selected from South Australia, with John Gardiner and Carl Rodwell from New South Wales and Rodney Wulff of the A.C.T.
Ahmatt, Cole, Dancis, Gardiner, Gaze, Linde and Rodwell were back from the 1964 team which had rocked the world in Tokyo with a stunning ninth placing under South Australian coach Keith Miller. The biggest shock it caused was actually a loss, 70-74 to Yugoslavia. The shell-shocked European powerhouse needed overtime to achieve it after scores were deadlocked 65-65 at the end of regulation.
With seven players back for the trip to Mexico, there was a mood of optimism Australia would continue its inroad on the international landscape. But where the '64 team was together and on a mission – a champion team, if you will - the '68 outfit was the classic alternative in that axiom of a team of champions. It never gelled and the inflexible Watson was arguably the wrong personality to bring together its disparate egos.
In Monterey for the pre-Olympic qualifying tournament which would yield two spots at the Games in Mexico, Australia started with a 64-68 loss to Poland, then crashed 51-58 to Indonesia, its dreams in tatters. Tensions were explosive in the group as Australia was smacked aside 85-66 by Spain before a fighting 76-78 loss to regular international nemesis Uruguay. It was a disaster.
Four years earlier, Yugoslavia had to find something special to beat the Aussies and by Mexico, it would be playing the USA in the gold medal game. Monterey qualifiers Poland and Spain finished sixth and seventh respectively at the Games, about where Australia was expected to conclude its Olympic campaign. Instead it finished last at the qualifying series.
"We had problems," Werner Linde recalled from his personal journal of the trip that would prove the swansong of a short-lived international career. Linde was South Australia's most mercurial talent of the era, a remarkably gifted shooter who worked relentlessly to keep his offensive game and its stunning arsenal at the sport's forefront. He was the Andrew Gaze of the mid-60s to late-70s, averaging similar numbers across his career, and this was in the days before the 3-point line.
He was the MVP of the South Australian competition three times and it would have been more if his silky skills had not been taken for granted.
"The team was split in two. I was co-captain, supposed to be with Lindsay (Gaze). I remember having a meeting because Albert Leslie, Michael Ahmatt and Mike Dancis weren't getting a run. No run at all. I was the only one (of the South Australians) getting a run and I went and saw Ken and Lindsay and said: "This is not right. What's the reason for them not having a run?"
"And Ken said: "Well Albert's knee's dicky, Mike Dancis doesn't know the plays and Michael Ahmatt's a gamble whenever you put him on the court." Frankly I thought that was pretty pathetic because they knew that beforehand.
"We were getting thrashed in this one game against Indonesia – they had this world class guy who could shoot right and left-handed – anyway, so he put Albert and Mike and Michael on and we got to within five points after being about 30 down at halftime. That was one thing. Then Ken Cole and I had a fight on the court at a practice session."
The altercation was the final eruption of the frustrations and tensions within the team and exemplified its complete lack of spirit and unity. "The coach Ken (Watson) got from America to help us (prepare) flew out the next day. He just knew this was terrible," Linde said. "We'd been scrimmaging and I set a screen. Ken (Cole) just went "bang" (through it) and I just blew up and started throwing fists and stuff and everyone just jumped in and separated us. I remember Ken (Watson) saying you'd better go down the other end of the court and shoot by yourself and that's what happened."
But more was to come. Cole was the sport's most controversial and extroverted character at the time, a cocky, arrogant figure also arguably its most talented all-round player. He had the offensive tools, genuinely worked at the defensive end where he was particularly tough and had a mean streak that meant he did not appreciate losing.
In today's game, both Linde and Cole still would thrive, albeit playing out of the positions in which they made their names. Linde was a six-foot small forward and Cole a 6ft.4in. power forward with range. Today they pretty much would be in the backcourt. But Linde would still be a dominating and prolific scorer and Cole an All*Star candidate. Co-existing was always going to be difficult given their reputations, their egos and their own-state bias.
"I don't know where it came from," Linde said of his fight with Cole. "At the '64 Olympics, I met his mother, he took me to my first concert – we saw Ray Charles – '64 was not a problem. Something happened in '68."
When Watson sent Linde away to 'shoot by himself' and cool down, the matter was not closed. While no-one can prove or substantiate it, both Linde and Cole will go to their graves believing they had been branded 'uncoachable' and the recommendation made to the Australian Basketball Union (Basketball Australia) they never again represent their country.
Cole managed to in 1970 when he was selected in Dr John Raschke's Australian team for the world championship in Yugoslavia and while he will tell you he was 'clearly Australia's top player in 1971', he was not among the eleven Victorians swapping the navy top with the Big V for a green and gold singlet in Lindsay Gaze's first hit-out as Olympic coach in Munich.
And Linde, Huba Nagy, Roger King and Glenn Marsland, South Australia's four men in Gaze's Olympic squad, would be the most surprised quartet in the country when Marsland was anointed as an Olympian. A solid playmaker with good defensive skills and a reasonable shot, he looked the least likely of the foursome to make the Olympic team. But he fit the mould and indeed, post-Olympics, was a confident and much-improved elite basketballer, probably more ready then for selection.
"After Mexico, they said "Ken (Cole) and Werner should never tour again" and I never did," Linde said. And Cole's respite was brief, his 1970 world series a swansong probably only made possible by the fact coach Raschke was from Newcastle and not Melbourne. Once Gaze made the transition from Olympic player to Olympic coach, the alleged edict Linde and Cole were finished as national players appeared to be invoked.
Victoria owned Australian selection at the time. The state had the numbers and the power to determine who would be Boomers, as this anecdote from former national captain Andris Blicavs – a South Australian champion who eventually moved to Victoria to play with St Kilda - illustrates.
"I remember the first senior South Australian team I made was in 1971 and we went away to the Australian Championship in Mackay. Alan Dawe was coaching (SA) and after the championship, they announced the squad for the 1972 Olympic team. And they're going through it and they're saying so-and-so and so-and-so and Ken James and so-and-so.
"And everyone in the stadium is going: "Who is Ken James?" Then it also filtered through that he's an American who's going to be playing for Lindsay (Gaze at Melbourne) and he's already in the squad! And that's just another small thing that adds to the fact that people outside Victoria were wondering how is the team picked, who is responsible, where do I fit?
"It's easy to understand in that context that absolutely everyone was bewildered, not just South Australians. And it was embarrassing when it was at the elite championship for Australian basketball."
Ridicule of the 1972 team was not surprising considering not only was it incredibly lopsided but there were even better Victorians who could have been selected! Not to mention some handy players from north and west of the state as well.
"I made the Australian team for the first time in 1974 and there was a feeling the bulk of the Australian team was always based around Victoria," Blicavs said. "The feeling was Lindsay used to pick the first seven or eight guys he wanted to play with and he'd fill out the squad with other people, South Australia and New South Wales just making up the numbers. There was always that sense there to some degree the South Australian or the New South Wales players were there just as a token."
The 1974 team for the world championship in Puerto Rico had nine Victorians and three South Australians; Marsland, future captain Blicavs and 6ft.5in forward Mark Lampshire. It finished twelfth, as had Raschke's 1970 team.
Gaze and long-time South Australian coach Alan Dawe – ironically Linde's club coach at West Adelaide – had developed a burgeoning friendship and sporting relationship which eventually would lead to Dawe being his assistant national coach. Dawe had retired as West coach and was having a hiatus from the game before resurfacing as Glenelg's original NBL coach in 1979. After what had transpired across 1968 and 1972, the mood outside Victoria was increasingly hostile. By 1976, the South Australian Amateur Basketball Association felt it could no longer sit idly by and allow what it viewed as selection travesties to continue.
So the SAABA nominated the current South Australian state men's coach as its national selector. That coach was none other than Ken Cole. With his own personal agenda, Cole had left Victoria where he had helped turn St Kilda into a club powerhouse, to initially take up the coaching reins at South Adelaide before also playing for that club. South Adelaide and Werner Linde's West Adelaide were the most bitter of rivals in South Australia, a rivalry that had deep historical roots making it considerably more intense than the relatively youthful rivalry of St Kilda and Melbourne Church in Victoria. Cole's move to Adelaide was viewed by many as a gamble to wrest away the national coaching job from Gaze.
"Ken Cole was over in SA and I played for him and became friends with him," Andris Blicavs said. "I know at one stage Ken thought he had the vote and the numbers to be the national coach but he failed to get the numbers so I guess there was some disappointment on his part."
The initial disappointment however came when Cole's nomination by the SAABA as Olympic selector was ignored by the Australian Basketball Union and Alan Dawe appointed independently as South Australia's selection voice. When Gaze's 1976 Olympic team was announced, once again there was outrage but it was taken personally in South Australia. Australia would travel to Montreal with ten Victorians and two South Australians – Andris Blicavs and Andrew Campbell.
As all of this festering unhappiness was steadily growing and before the Olympic team was announced, late in 1975 a couple of guys at the North Adelaide Basketball Club hit upon a novel fund-raising idea. The 1975 Australian Club Championship was in Adelaide at its 4,000-capacity Apollo Stadium – this was prior to actual seats being installed and the seating, excluding a special reserved "blue" area, was just wooden benches – and at suburban Forestville Stadium. Around this time the North boys pushed an idea of a South Australia versus Victoria exhibition game, believing the cost of flying over a team from Melbourne and one night's accommodation would be more than compensated by the door receipts.
Entrepreneurs in the making they were, hitting on the idea of making it a double-header night by also inviting Victorian women's champion Telstars to play reigning SA champion North Adelaide in the early game. The big event initially was arranged for late 1975. For a variety of reasons, it had to be postponed. Undeterred, North Adelaide rescheduled the game for April 3, 1976 and it was accepted by Lindsay Gaze as Victorian coach. As it turned out, April 3 was less than three weeks after the 1976 Olympic team was announced on March 17.
When it was generally realised that the Victorian team had to in fact comprise the ten Victorian Olympians – how foolish would it have looked otherwise? – ticket sales in Adelaide skyrocketed. A sell-out was still far from guaranteed because this was 1976 after all and basketball's supporter base was very small. How else could so many anomalies have drifted by virtually unchallenged?
Oh sure, there were state associations occasionally kicking up and making some newsprint noise. But if you are not personally connected in some way, how often do you ready a story about some perceived injustice in volleyball, or ice hockey? In 1976, those were only marginally below where basketball ranked as a minor sport. Things were about to change.
Geoff Roach, my Sports Editor at The News, Adelaide's afternoon daily newspaper had moved to Adelaide from New South Wales where he had been a state basketballer. Roach had been living in Adelaide for some six years and played district basketball – now state league basketball – with South Adelaide and Norwood before retiring his southpaw jumpshot. When the event was brought to his attention, he summoned me as his eager, rookie basketball writer and told me this was "going to be a big one".
This was the night South Australian basketball could make an on-court statement about the anomalies of national selection. He told me to start pumping up the contest and every word I'd write would see daylight. And in the week leading up to the game, I would have guaranteed space every day. Every day! This was unheard of in 1976 and sadly, in the majority of newspapers across Australia today, remains the case. But this kind of promotion and coverage in a major newspaper was unprecedented. I was blown away, rapt.
I had already written a minor build-up piece when North Adelaide formally announced its "basketball spectacular" for April 3 and revealed the SA-Victoria winner would pocket $500 prizemoney, the loser $300. It's laughable now but it was huge then. North even committed a $300 prize to the winner of the women's game and $200 to the loser. That too was unprecedented.
It was early February and Roach wanted something every week before our big final week push. When South Australian selectors Cole, Jeff Brand and Ian Laurie announced the squad for the match, that was news. The initial group was a 13-man squad that included 6ft.6in (198cm) American centre-forward Ken Richardson. Now that was sure to raise some eyebrows.
Clubs in Victoria had seemed continually capable of attracting quality American imports for more than a decade while the rest of the country waddled about clutching at anyone with an accent.
When Ken Richardson hit South Australia to play for West Adelaide, he was a sensation. Not only had the Bearcats lucked into a super basketballer but he was in fact quickly to establish himself as the best player in Australia, import or otherwise. He guided West to championship after championship, won South Australia's MVP in 1975 and four years later, past his prime, would still become the new National Basketball League's inaugural Most Valuable Player.
Richardson had been such a phenomenon Victorian clubs had been clamouring to steal him and the dominant, lithe big man was just as anxious to ply his trade in the nation's basketball capital which was Melbourne. He joined St Kilda for the 1976-77 seasons and had departed from Adelaide by late 1975. He had, however, been an SA fixture and massive drawcard in 1974-75 and was selected to participate for South Australia's "All Stars" against Victoria in North Adelaide's original "basketball spectacular". Its postponement and his departure to Victoria somehow became irrelevant. As he had been an original selection, he was still entitled to play for SA, and Victoria had no objections. It was a nifty technicality.
Also in the 13-man SA squad were Brian Lester, Lutz Heim, Chris Skinner and Elder Palmer who would not make it to the final cut. I dashed off the story and was able to follow it up a round of local basketball later when David Smyth and Uldis Bruns were added to the group. David Smyth had won the Milestone Medal in South Australia in 1975 as the state's best player under 21 and Bruns was an ambidextrous 196cm forward with hops and a sweet jumpshot.
On March 17, the Australian team for the Montreal Olympic Games was announced and Roach reinforced his commitment to the upcoming "basketball spectacular" in two clear ways. The first was he ran a Back Page picture story with Andris Blicavs and Andrew Campbell in The News. The heading boasted 'SA BASKETBALL 2 FOR OLYMPICS' with a sub-heading of 'Vics dominate startling team'. That was his second commitment. He asked me for my opinion of the team and I was forthright. I said it was very controversial with some shock, dreadful inclusions. "Go for it," he told me, my instruction clear. I could assess the team as critically as I wanted.
Believe me, for a young reporter with a high opinion of his ability to assess basketball talent, this was like Christmas. I started the story straight enough, announcing the two local selections and the rest of the team. It would be ten Victorians, namely Ian Watson, Peter Walsh, Rocky Crosswhite, John Maddock, Ray Tomlinson, Robbie Cadee, Michael Tucker, Tony Barnett, Russell Simon and Eddie Palubinskas. From there, I went to town.
"The final side will no doubt stun and bemuse basketball followers with some of its incredible omissions and equally staggering inclusions." I questioned Lindsay Gaze's selection of four Melbourne Tigers; Watson, Walsh, Crosswhite and Maddock, not to mention a former charge in Tomlinson. Then I let Walsh, the 212cm beanpole who was only ever selected for his size, have it, saying he was lucky to get a run with Melbourne, let alone a national team. I proclaimed his selection ahead of Brian Kerle and/or Rick Hodges the biggest surprise and also had a swipe at the selections of Watson, Maddock, Cadee and Tucker.
I wrote: "The presence of 10 Victorians, and some of the lower-rated players at that, in the side is another point to ponder.
"Victoria has not been a great deal ahead of the other states, particularly SA, in the past four years, yet only two South Australians were even named in the squad. This in itself was a short-sighted step by the national selectors Lindsay Gaze (Vic), Bob Elphinston (NSW), and Alan Dawe (SA).
"Players like dual Olympian and triple-medallist Werner Linde, 205cm Glenelg pivot Rick Hodges, high-leaping Torrens forward Mark Lampshire, Sturt's brilliant guard Phil Smyth, Munich Olympian Glenn Marsland and Tiger forward Laurie Harcus could not even clinch a berth in the squad.
"Dawe was not SA's nominee as a national selector - State coach Ken Cole was. Dawe saw only one round of the current summer district basketball season."
From there, I went into quotes, starting with the highly-respected Frank Angove, SA basketball's public relations officer and manager of the 1964 and 1972 Olympic teams. Angove claimed the side would meet with a hostile reaction … in Victoria!
"The omission of Ken Burbridge will cause a furore," he said. "And Peter Walsh's selection is baffling. He doesn't hit the court with Melbourne and as far as potential goes, isn't a patch on our own Rick Hodges. St Kilda, Australia's club champion, have only two players in the side, yet the Tigers virtually have five. Not to mention that SA should have had at least two more representatives."
Of course, getting quotes from State coach Ken Cole was no problem, Cole claiming he was "astounded by the team" and calling for the sacking of the national selectors.
"It's the same worn old Tiger brigade, but the extra absence of Burbridge and SA's Werner Linde is farcical," he said in print. "Comparing the selected guards with Linde is like comparing a jalopy to a Rolls Royce. The selectors are dragging the game down and ruining national morale."
I closed the story, which spilt inside the paper and was displayed with great prominence there as well, with the "happy to be selected, my biggest dream realised" mostly generic quotes from Blicavs and Campbell. Less than a week later, I had a timely follow-up when the South Australian Amateur Basketball Association sent the Australian Basketball Union a vote of no confidence in the national selectors. SAABA secretary Graham Kerr even described the team as an "atrocious abomination". Nice one.
But wait, there was more. Steak knives were still to come and Cole would be wielding them. "The Olympic team will look farcical and it will be very embarrassing for the selectors if the SA All Stars beat Victoria," he suggested. That was the first time in print someone had made the connection between the ten Victorian Olympians and the forthcoming All Star game. The gloves were not just coming off. The knuckle-dusters were going on.
"There's a bit of history there," Blicavs said of the manner in which events unfolded. "Plus there was always that Victoria-South Australian rivalry. When the game was put on, I could see why SA wanted to host the game and I could see why we wanted to play. The Australian side had been picked for the Olympics and we only had two South Australians in the team. There was a lot to be gained from a South Australian point of view but I couldn't see the value in Victoria wanting to come across and play the game."
Lindsay Gaze merely and possible naively viewed the game as the opportunity for some tougher match practice for the Victorian Olympians and had no real comprehension of the depth of feeling and "showdown" status the contest was developing in Adelaide.
"Yeah, and maybe not being cognizant of what it all meant or the fact it was natural for people to want to prove themselves against his team. So when Lindsay elected to play, in South Australia we were rapt. But I couldn't really see why Lindsay wanted it. In my view, he had nothing to gain and everything to lose with involvement," Blicavs said.
"It always meant more to the South Australians than the Victorians because I don't ever recall having a conversation with people in the (Olympic) team before the game occurred, or after."
South Australia's summer season finals were underway but Roach did not compromise their promotion in The News, rightly viewing local basketball as a separate entity to what was coming on April 3. West Adelaide opened its campaign by eliminating West Torrens, Linde scoring 30 points. Then West put out Sturt, led by a young Phil Smyth, Linde scoring 37. The grand final between West and Glenelg was on Thursday, April 1, Linde making April fools of the Tigers with 38 points, albeit in a lost cause. In three pressure games leading into the All Stars clash, he had scored 105 points at an average of 35, a finals series record in South Australia.
On Monday, March 29, The News started its week-long campaign by prominently displaying my feature story on Eddie Palubinskas. There was a picture of the 183cm scoring machine and details of his success in the US at Louisiana State University and his unsuccessful try-outs with the NBA's Atlanta Hawks and New Orleans Jazz. The heading was a bold 'PALUBINSKAS THREAT TO SA' and the inference was strong that he alone would be worth admission price come Saturday.
On Tuesday, we ran a head shot of each of the ten players selected to represent South Australia – Andris Blicavs, Alan Hughes, Phil Smyth, Laurie Harcus, Rick Hodges, Mark Lampshire, Andrew Campbell, Werner Linde, Uldis Bruns and Ken Richardson. The half-page article had a strap heading across the top: 'SA v VICTORIA: ALL STARS BASKETBALL' with five of the head shots beneath it and the big headline: 'YOUNG DUO GET BREAK'. Beneath that was a third heading: 'BUT IT MAY GET ROUGH', with the remaining five head shots along the story's base.
The story, as you might guess, was about Phil Smyth and Uldis Bruns – "South Australia's most potentially brilliant young basketballers" – getting their break in this huge extravaganza. Smyth was 17 at the time but had won the tournament MVP award at Swan Hill just three months earlier, over the likes of established Australian basketball superstars Andris Blicavs, Ken Burbridge, Toli Koltuniewicz, Brian Kerle, Russell Simon and Gary Fox. Bruns was a second Blicavs in the making but would never continue on to the heights his stellar junior career promised.
Wednesday hit and with it came the preview of Thursday's local grand final between West Adelaide and Glenelg. Despite the prominence of the article, which featured an action picture of Linde, the story of the day was 'RICHARDSON BACK'. Ken Richardson had flown in from Melbourne the previous day and trained impressively with the SA All Stars. The 216cm Andrew Campbell had missed the session due to a slight ankle injury but was in no doubt for Saturday.
'RICHARDSON KEY IN ALL STAR CLASH' was the main heading on Thursday as the intensity and excitement of Saturday's event grew to a steady crescendo. One of the lines I used to describe Richardson still makes me cringe but it looked pretty apt at the time. "As sleek and mobile as a prairie bobcat, Richardson smashed the SA pointscoring record in 1974. It had been 724 but he bagged 890 at an average of 28.7 for West."
Richardson's presence was every bit as comforting for SA as Palubinskas' would be for Victoria. He had scored 49 points in a club game in 1975 and had the same haul against Victoria's tough Heidelberg outfit at the Australian Club Championship where he led all scorers with a 31.0 average. Everyone respected Ken Richardson's game and I always relished and enjoyed his candour and no-nonsense manner. The Ohio-born star was happy to be back 'home' in Adelaide.
By this stage, I had taken to calling the 'North Adelaide-sponsored showdown' a grudge match and I was on a roll. Writing also for Tap In magazine, which doubled as the local summer grand final game-night program on Thursday, I revved the basketball faithful with this.
All Stars Clash
Match of the Year
"Lindsay Gaze and his 10 Victorian Olympians will be "fighting for their lives" when they meet the SA All Stars in a specially-sponsored game at Apollo Stadium on April 3.
The North Adelaide-sponsored All Stars clash between Victoria and SA took on a new dimension when the Olympic team was announced recently.
The 10 Victorians who made the side are expected to be brought to Adelaide for the clash which North Adelaide are hoping to make an annual event.
South Australians Andris Blicavs and Andrew Campbell were the only non-Victorians in the team and if Gaze brings that side to Adelaide, as seems obvious he will, he may have some embarrassing explaining to do if the local All Stars beat them.
Generally throughout Australia the Olympic team was received with hostility due to its shock selections and notable omissions.
Peter Walsh, Ian Watson, John Maddock and Rocky Crosswhite made the team from Gaze's Melbourne Tigers who, incidentally, are placed fourth in Victoria currently.
Ray Tomlinson, a former Tigers player who retired last year but made a comeback as Olympic selection drew near, Robbie Cadee, Michael Tucker and Eddie Palubinskas, back from the US where he has been living for the past six years on his usual Australian team selection jaunt, were other surprises.
Not to mention that from St Kilda, Australia's reigning club champions, only Tony Barnett and Russell Simon were able to manage selection.
The Olympic side, as SA secretary Graham Kerr described it, is an "atrocious abomination" and a vote of no-confidence in the national selectors was moved by the S.A.A.B.A. (South Australian Amateur Basketball Association) to the A.B.U. (Australian Basketball Union).
In a nutshell, everyone is hot and the SA All Stars will be determined to prove that the side is a lopsided and poor selection.
Players from SA like dual-Olympian and triple-Woollacott Medallist Werner Linde, the best shot in Australia, high-leaping forward Mark Lampshire who represented Australia in 1974 and '75, 6ft. 8in State pivot Rick Hodges, spectacular Sturt guard Phil Smyth, will all be out to prove that their non-selection in even the Olympic squad was a ridiculous oversight by the national selectors.
By the same token, Lindsay Gaze and his 10 Victorian-Olympians will have to prove that they are the best in the nation, setting the scene for possibly the most vitally important game yet staged at Apollo Stadium.
The most important "grudge" match in Australian basketball history and one that carries far more weight than the $500 purse for the victors.
All down the line there will be sensational personal duels.
Munich Olympics captain Ian Watson versus West's evergreen copybook guard Alan Hughes or newcomer Robbie Cadee pitted against SA's potentially top guard, 17-year-old Phil Smyth.
The extraordinary Tony Barnett – will he win his duel with the "back to best form" Torrens forward Mark Lampshire?
How much damage will Ray Tomlinson do if Rick "the Stick" Hodges is keeping tabs on him and will 21-year-old Michael Tucker be capable of restricting a promising high-leaping utility like Uldis Bruns?
Further along that line, can Rocky Crosswhite play the game of his life – and he'll have to – to stop the sensation of basketball courts around the country, the brilliant all-American Ken Richardson?
Richardson, now playing for St Kilda over the border, won a Woollacott Medal in SA last year while he smashed pointscoring and rebounding records. He is playing for the local All Stars as he was in the original side to play the Victorian All Stars last year when the game had to be cancelled.
Russell Simon is an unorthodox but valuable forward but there is little in his repertoire that Laurie Harcus won't be able to handle.
The best duel will probably be the one between Australia's two greatest home-grown champions Eddie Palubinskas and Andris Blicavs, although the grudge duel between John Maddock and Werner Linde will also be a highlight.
Palubinskas left Australia in 1970 to play for Louisiana State University in the U.S. and is now on the verge of a professional career.
Blicavs, at 21, is the finest all-rounder in Australia at the moment and is interested in a professional career in Europe. He has the ability to be the most explosive player we have seen and his contest with Palubinskas will be a vital and outstanding one.
Linde has scores to settle with Maddock and Olympic and Victorian coach Lindsay Gaze. He has been overlooked for national selection since 1968 when he made his second Olympic team, and his constant omissions have baffled and bemused basketball followers.
Maddock isn't half the player Linde is and Werner will be out to prove it.
The two giants of the court, 216cm local Andy Campbell and 213cm "Grasshopper" Peter Walsh will have an entertaining spar but one which Campbell should win handsomely.
Even off the court there will be a battle of wits and tactics taking place between two old adversaries, Gaze and SA All Stars coach Ken Cole.
Cole has said openly that he believes the selectors should be sacked and Gaze dismissed as national coach and on Saturday, he will have his opportunity to make his points stick.
The match will give the public the best opportunity they have ever had to see the cream of Australian basketball talent under one roof; a match that the fanatical basketball follower should be willing to go a hundred miles to see.
The best players in the nation, the best coaches in the country … provided that the umpires let the game flow, Apollo Stadium on Saturday night should be the scene for the best match played there by Australian competitors."
Purely coincidentally, the same issue of Tap In featured Werner Linde as the player profile. Each issue carried the time-honoured player profile-type fare – you know the drill, twenty questions that give you an insight into one of the sport's leading protagonists. Well, this last issue of Tap In before the big rumble featured Linde.
The "highlight of his career"?
Olympic selection in 1964.
The "biggest disappointment"?
Missing Olympic selection in 1972.
Friday, April 2 and it was time to hear from Lindsay Gaze and present his perspective. Again The News ran an inordinately large story – inordinately large by the standards that applied to minor sport basketball at that time – under the banner heading: 'SA v VICTORIA: ALL STARS BASKETBALL'. Under that came the huge letters: ALL STAR CLASH A "HATE MATCH". Oh yeah. There would be no mistaking which team was in white and which team would be in black – or navy blue at least – on Saturday.
I led the story with a quote from Gaze that strongly reflected he had little idea of how the rest of Australia was thinking and how South Australians were feeling. "We are going into the game with the intention of getting maximum benefit out of it." It was a typical Lindsay quote, reasoned and reasonable. But he wasn't completely naïve.
"We are disappointed that SA has adopted a hate attitude. We are not out to prove anything," he added. But there was no doubt the match now represented an opportunity for SA players who missed Olympic selection and even squad consideration to prove their worth against the ten Victorians who would be going to Montreal.
"It's folly for SA to adopt that attitude toward our side as the two South Australian Olympic selections – Andris Blicavs and Andy Campbell – will not be in it," Gaze said. "Those two boys are in the starting Olympic line-up and we're not the same side without them. If SA are out to beat the Olympic team, then they won't prove anything in that respect."
Of course Gaze was completely correct. A South Australian win would not have been achieved over the Olympic team because that team would be minus Blicavs and Campbell. But SA only wanted to beat Victoria's Olympic component. That was the point he failed to grasp.
In the same article and in typical low-key fashion, SA coach Ken Cole claimed as I had in Tap In that the Vics would be "fighting for their lives". "It may have started out as an All Star clash between SA and Victoria but with the Olympic team announced and so many top local players overlooked, it can only be a grudge clash," Cole opined. "His team must win to give them credibility as an Olympic team and by the same token our boys will be determined to beat them. Discarded players like Werner Linde, Mark Lampshire and Rick Hodges will be trying 100 per cent to win."
When I interviewed Gaze for the article, I mentioned Linde was coming off a 38-point grand final effort on Thursday. Lindsay responded by describing Werner as "an outstanding player". Then he made what I believe was the one statement which put the final guarantee on an over-the-top, hostile reception. "We believed he was unavailable for Olympic selection," Gaze said.
Say what? Linde? Unavailable to play for Australia? Unavailable to represent his country? To play at an Olympics? He had to be kidding. Unlike the more recent host of players who announced their international retirements after events such as the Sydney Olympics or London Games, this was an era when no-one took national selection for granted so very few, if any players, publicly announced their unavailability. And the line infuriated Linde whose hopes of again representing Australia had been rekindled a year earlier.
"Alan Dawe was a selector and I remember him ringing me and saying: "We'd like to have you join the Australian team to play in Oceania against New Zealand." I said: "Does Lindsay agree with this? And he said: "Oh, Lindsay's in the (United) States"," Linde recalled. "I could imagine rolling up and Lindsay saying "no" so I said I want to go, provided Lindsay okays it."
Linde never played in that Oceania Series against New Zealand so reading Gaze's subsequent assertion was a red flag to a bull. The publicity had been aggressive and prominent all week, yet The News' morning newspaper rival in Adelaide, The Advertiser, had not written a single line about the event. Not a word. We had carried the entire event and our opposition only finally deigned to acknowledge it on Saturday morning with a photograph of Eddie Palubinskas and Peter Walsh arriving at the airport and a caption. That was it.
There would be no doubt then that we – as in The News newspaper – had created and generated all the excitement of the build-up and I was pretty darn pleased with myself. On the Saturday, we ran a preview under the subtle heading: 'IT'S AN OLYMPIC SHOWDOWN' so you can guess the tone of that one too. When we drove up to the Apollo Stadium that Saturday evening, this young rookie journalist saw first-hand the power of the pen as people streamed toward the entrance from all directions. The queue from the ticket office was six deep through the carpark and back to the road, then wound down along the footpath and disappeared into a side street. I was dumbfounded.
We had arrived at about seven o'clock for the eight o'clock start, hoping to catch the second half of the women's game. Not a chance. More than 4,000 people – beyond the venue's legal capacity – jammed their way into the Apollo that night ... and there just weren't that many pure basketball diehards in Adelaide. Celebrities, anyone who was anyone, the curious and the crazed piled in and sat sardine-like around the stadium, body-to-body, feet-to-back and all there to see one thing – the Victorians go down.
There may have been a battle to find a good seat going on in the stands but Cole's charges were oblivious. He had ferreted his men away hours before behind closed doors in the Apollo boardroom. No meagre changeroom this night. And he had filled the background with South Australian sporting icons.
"The thing that stood out for me in this particular game was that our preparation was terrific and that we got to the rooms a lot earlier than any other game," Andris Blicavs said. "With most games you might tend to get there about an hour before but we were there two hours before. There were a lot of South Australian sporting celebrities around in the room, people like (Aussie Rules football legend) Neil Kerley. It's not so much that they spoke as much as there was this sort of presence and a very South Australian one.
"Being in the room two hours before was fairly unusual in itself. There were a lot of people around, sporting celebrities etcetera and there was a sense of occasion and that this was going to be something important.
"At that stage I had a persistent injury called jumper's knee, which is a tendinitis thing and so it was pretty painful for me to get going. It was one of those things that once you warmed up, it was all right. But it always took fifteen or twenty minutes to really warm your knees up properly and you were pretty sore afterwards. But it didn't really affect the way you were playing.
"Ken Cole made a point of going around and speaking to each player individually, and then he addressed the team as a whole. Two things stand out in my mind as we walked out of the board room around the other side of the stadium. One was that my knees weren't hurting – I felt no pain in my knees, which was unusual because I hadn't really warmed up. And I knew we were going to win. It was an amazing feeling and one of total certainty. There's very few games you go into where you just know you're going to win, especially big games. But I had that feeling through the way Ken spoke and motivated the team.
"I don't know whether he spoke to us any differently, whether he looked you in the eye or whatever. But that was the outcome. There was no pain in my knees and I knew we were going to win."
Entry to the court by the Victorians was greeted with the predictable response, the crowd raging its disapproval in stark contrast to South Australia's entry from underneath the Apollo stage at the stadium's southern end. The eruption of energy, excitement and support was breath-taking, awe-inspiring, awesome. There was no-one in any doubt where the crowd's sympathies lay. I was sitting not far from Geoff Roach and we simultaneously grinned. We had assuredly played our part in this and it was a major lesson for me as a young journalist. Anyone who does not recognise the pen is mightier than the sword has obviously never had a biro stuck in their eye.
This night was going to be particularly big for Ken Cole and Werner Linde, though few had any idea how big. While it was far from evident in his confident warm-up, Linde admitted he was extremely nervous. He had taken his mother to the game, the first time she had seen him play. "I could feel the tension mounting in anticipation of our winning and the drama that would erupt after the game," Linde said.
Unbeknownst to anyone other than Linde's closest confidants, he had planned to deliver a speech post-game. "I knew the game would be a real bitch and if we won, I'd make a speech denouncing Olympic team selection," Linde said. "I would never forget this night."
Nor would too many of the people there, South Australia opening with Andris Blicavs, Werner Linde, Mark Lampshire, Ken Richardson and Andrew Campbell. Victoria started John Maddock, Eddie Palubinskas, Tony Barnett, Rocky Crosswhite and Peter Walsh. Not surprisingly, SA jumped out to an early lead, moving the ball around to find the open man. For Victoria, its offence was reliant on Palubinskas and he had one of his renowned hot nights. No-one could curtail his influence, his quickness and sudden pull-up and release continuously leaving defenders stranded. He was Gary Ablett on a basketball court.
Palubinskas unquestionably won over the crowd despite wearing the navy blue of the enemy, many most likely consoling themselves for their grudging admiration by remembering he was at least born in Canberra. But South Australia had Richardson doing solid inside bodywork which gave Campbell some easy opportunities and with the home side sharing the ball, it went into halftime ahead 45-35, the roaring standing ovation of elated fans ringing in the players' ears as they left the court confines.
Palubinskas got the Vics moving again after the interval and inside the key, young Michael Tucker showed a ton of potential, ripping in some much-needed rebounds. When Tony Barnett hit a couple of jumpshots, Victoria was edging closer and the tension level mounting. But South Australia continued to zone the Vics as it had all night and only Palubinskas proved a consistent threat against it. It was an excellent strategy by Cole and exposed the Vics' heavy reliance on Palubinskas and his ability to create shots for himself when the rest of the offence was simply breaking down.
South Australia was physically tougher on the boards, Campbell in tremendous form, Richardson, Laurie Harcus, Mark Lampshire and Rick Hodges controlling the paint. Linde hit a couple of timely baskets and when Andris Blicavs found his range, Victoria was not going to get across the line. The siren sounded on an 87-83 South Australian win and a scoreline which flattered the visitors.
Naturally, the stadium erupted in a standing ovation even more emphatic and raucous than the ones that had first greeted the team pre-game and escorted them to the changeroom at halftime.
"We scrapped for every ball, for every loose rebound, in all the fifty-fifty things we came out on top," Blicavs said. "We had energy and intensity. My recollection is Ken Richardson played very well. I didn't play very well and I think I was over-the-top. It was a scrappy game but I remember we had more desperation – as you'd expect."
Blicavs and Linde led the attack with 18 points apiece, Campbell with 17 and Richardson 15. Palubinskas was the undisputed individual star of the evening with 33 points for Victoria, Barnett with 16, Tucker and Rocky Crosswhite 13 each and John Maddock eight. Five players had comprised Victoria's entire score. The Sunday Mail newspaper, which at the time was The News' Sunday publication, carried my game story with the heading 'SA'S BASKETBALLERS PROVED A POINT'.
But the game wasn't the story. It was what happened afterwards as the respective teams lined up facing each other across opposite foul-lines to be presented with their appropriate cheques. South Australia's captain, Werner Linde, was invited to the microphone to accept the winners' cheque and say a few words. Linde walked slowly forward unsmiling, took command of the microphone, reached into his tracksuit jacket and produced two large sheets of notepaper. I remember laughing at the time – many did – because it looked like a Linde gag. But this was no joke.
In a sporting editorial in The News on Monday, Geoff Roach aptly described what Linde read from those two pages as: "a statement of opinion, a million megaton explosion, factual, emotional; an honest expression of the beliefs and the frustrations he could no longer contain.
"Caustically he thanked the Olympic team for playing. It was, he pointed out, the first time an Olympic basketball team had played in Adelaide for 16 years. He thanked his team-mates for beating them. That win alone, he maintained, showed the injustice and parochialism of the Olympic selection.
"He spoke of himself and how he had been labelled "uncoachable" after the Mexico fiasco, pointing out that some coaches in his 23 years of basketball must have felt differently."
By now, the Victorians, who only wanted to take their losers' cheque and hit the showers, were visibly bristling. But Linde was not finished. He revealed he had been picked by two of the three national selectors for the Australian team to play in the Oceania Series the previous year but that his selection had been overturned. He completed his stunning performance with an appeal for democracy and honesty to be restored to basketball, denying he had ever been unavailable for the Australian team.
Linde's soliloquy had dumbfounded the crowd. Totally unprepared, they traversed a predictable range of emotions, including embarrassment and annoyance that a personal crusade had intruded on such an outstanding team success. Throughout the four minutes it took Linde to complete his verbal mission, there had been interjections – for and against. But inevitably these were quickly brushed aside by the far more vital need to hear every stunning word.
The impact resonated across the stadium as Linde folded his speech and made his way back to his team-mates. Once again the Apollo erupted in a tumultuous frenzy of noise and support, his words given a near unanimous stamp of approval. Lindsay Gaze made one more miscalculation. This would have been a good point at which to ease off the hardwood and head for the showers but still not grasping the intensity of ill-feeling, he accepted an invitation to reply.
He gathered his thoughts, stepped to the microphone and began his defence. He had a snowball's chance in hell's blast furnace. The crowd had just witnessed a magnificent display of how basketball should be played. The white hats had won, the black hats were dead. Then Linde had added his own indelible mark to the occasion and the crowd was in his pocket with his speech. Gaze had barely uttered a few words before slow hand-clapping broke out, foot-stomping followed and jeers of derision drowned out whatever he had to offer. He finally gave up and walked from the court with his equally unamused Olympians.
"It was a really good game, I remember that," Ken Richardson said. "Coley wanted to win the game and Werner did too, for his reasons. I wasn't caught up in the emotion of it. Some of us knew Werner had something to say and I had some idea of what it was going to be. And you know what? As far as I was concerned, for Werner and Ken Cole not to make the Australian side was totally ridiculous. What got them there in the first place was their egos.
"I was listening to what he had to say. Some of what he said was from his personal feelings. But Werner's speech was for Werner. When Lindsay got up to respond, the crowd didn't let him. I did feel for Lindsay though. Back in those days, I don't think Lindsay got to see enough of Werner Linde playing to appreciate just how good he was."
For Linde, the relief was palpable. "I will never forget this night," he said. "The crowd at Apollo was 4,000. You couldn't get another person in there. The game was of a high standard, we won by four points after leading by 10 at halftime. The crowd really appreciated the game but were naturally partisan.
"I remember Eddie Palubinskas was dynamic. Without him the team would have got thrashed. The speech I made afterwards was not met with unanimous approval from the crowd. I criticised the selection of the team and also explained the reasons for my constant non-selection in the Australian team. I concluded that the basketball world was run by a dictator. The crowd really erupted after the speech and I felt relieved. Lindsay Gaze tried to respond, was heckled and booed off the court and could not complete his speech.
"While I was nervous and had my doubts whether it was the right thing to do, I'm glad I went through with it. A lot of people were very critical and condemned me for it but I don't give a shit."
Blicavs, who would shortly rejoin his Olympic team-mates, understandably was one who had trouble with Linde's match postscript. "I don't remember a lot of it," he said. "I didn't feel comfortable with it and didn't know if it was appropriate. That was my initial reaction. My view was it had been an exhibition game and part of the process of promoting the sport in South Australia. It had had tremendous publicity, it had a sell-out crowd and while Werner had some issues, I thought it was inappropriate at the time.
"I know I felt some sympathy for Lindsay. Rightly or wrongly, he'd been invited into our house and not only had we spanked him – which is okay in its normal context – but we'd humiliated him. The whole thing meant a lot more to the people of South Australia and a lot more to a Ken Cole and a Werner Linde than it might have meant for Lindsay. I got the feeling Ken Cole wanted to win this game more than anybody else and when Werner spoke, I had no inkling that was going to come and it completely surprised me."
For Richardson, the amiable American who made such an impact on Australian basketball across the 70s and early 80s, the fact it would be Linde and Cole who would conspire together to evoke some measure of satisfaction on the Australian program after their altercation had led to their ultimate expulsion from international consideration, was mildly engaging. "There was some irony in the fact Werner and Ken would be united," he said. "It's funny how things work out."
Linde said in hindsight, he is sure Cole put the idea of a speech into his head. "Ken and I became friends. He stayed over at my house for a week and we went out to the casino, gym, played tennis," he said. "I wrote it (the speech) a couple of days before the game. In the end though, I don't think anything substantially changed."
As unforgettable as the night was for Linde, when I approached Lindsay Gaze for input into this chapter, he said he could not remember the night. "There have been a lot of games," Gaze said, probably happy to let sleeping dogs lie.
Postscripts, of course, can add an interesting new light. Two months after the 'basketball spectacular', Victoria took the same team to Hobart for the week-long Australian States Championship, featuring also South Australia, New South Wales, New South Wales Country, Queensland, Victorian Country, Tasmania and the Australian Capital Territory. Not surprisingly, Victoria's ten Olympians swept all before them, along the way doling out massive punishment such as a 65-point win over Queensland. The only other state playing in the Vics' stratosphere was South Australia.
But this was an SA without Ken Richardson and young Uldis Bruns, who had made way for David Smyth and Lutz Heim for the Hobart carnival. Nonetheless, South Australia still boasted its Olympians Andris Blicavs and Andy Campbell, along with Werner Linde and the rest of the outfit that humiliated Victoria in front of adoring, roaring fans. And it came in as reigning titleholder, just another reason for the anguish at its Olympic snubbing.
This time it was different and it was always going to be. Whether spurred by the events of April 3 – and most likely they were – the Victorians were hugely motivated, aggressive and focused to brush SA aside 107-71 in the championship grand final. Eddie Palubinskas had 36 points and Tony Barnett 27. For South Australia, Mark Lampshire led the way with 15 points, Linde and Blicavs with 14 apiece. This too was a statement.
Palubinskas led all scorers at the Montreal Olympics, the first Australian to do so though Lindsay Gaze's son Andrew (Sydney) and Ian Davies (Moscow) would achieve similar personal milestones. Despite plans for a professional career, after a brief stint back in Australia and a prolonged period at Baton Rouge in Louisiana, Palubinskas steadily disappeared from the sport here. His last achievement of note was as the free throw shooting coach of NBA superstar Shaquille O'Neal when he was still with the Los Angeles Lakers.
Richardson eventually returned from St Kilda to West Adelaide, player-coaching the club to five consecutive SA championships and to the 1982 NBL flag after being the new national league's inaugural MVP in 1979. He coached again at Geelong where his assistant was a young bloke with some promise named Brian Goorjian.
Gaze continued as Olympic coach through the Moscow and Los Angeles Games before the emergence of his son Andrew as a national player drew absurd criticism and hastened his departure from the Australian coaching job. Basketball Australia's desire to make the job fulltime also contributed as Gaze was running basketball in Victoria and coaching the Melbourne Tigers' NBL team. He won NBL championships in 1993 and 1997 and was the league's Coach of the Year in 1989, 1997 and 1999.
Cole steered South Adelaide to a championship in SA, followed Richardson into the West Adelaide NBL job in 1983 and took the defending champion Bearcats back into the grand final. He was coach of the Adelaide 36ers in 1985-86, reaching consecutive grand finals and winning the championship in his second year after his team had gone 24-2 in the regular season. Sacked by the club for smoking marijuana, he had brief coaching stints in Newcastle and Sydney.
Linde remained a champion in SA through the rest of the 70s decade and even played a few NBL games with West when Richardson dragged him from retirement to cover a string of injuries. A doctor by profession, during an Australian Club Championship semi-final back in 1970 between West Adelaide and St Kilda, team-mate and substitute Ricky Peacock swallowed his tongue on the bench late in a tense game as Linde lined up for free throws. After swishing the first, Linde went to the sideline, saw to his gagging, choking team-mate, fixed that situation, then returned and made his second free throw. It's still one of the most extraordinary displays of 'cool' I've ever seen on a basketball court.
In 1974, he went to Ethiopia to do humanitarian work and he again volunteered to visit a strife-torn area after the first Gulf War, working with the Kurds up in the mountains of Iraq. Two years later in 1993, he received an OAM for it.
"But that three months in Iraq was so bloody dangerous. There were landmines - I was out of my depth. I went over there to treat cholera and typhoid but all I was dealing with were landmine injuries, left over from the Iran-Iraq war," he said. "The Kurds were running up into the mountains after the Gulf War, stepping on them. I remember my interpreter came in crying one day. His whole family had been wiped out by a tank mine. They were driving a tractor and it just blew them away.
"It was crazy. Every time they'd hear any good news from Baghdad, they'd fire machine-guns into the air. Well that shit comes back down. Three minutes later you're treating someone with a head wound."
It was a little different to being left out of an Australian basketball team.
'The 1972 squad was the last I was ever in,' Linde said. 'But that's life, that's the journey. Everybody's got stories to tell.'
Not too many get the opportunity to tell them in front of an enraptured audience.