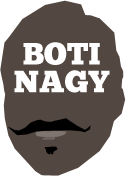 ---
Advertising opportunities available.
Please contact me.
---
They're so wild about Harry
Tweet
VARIOUSLY listed as anywhere between 206 and 211cm, talented Townsville tyro Harry Froling is the No.1 recruiting target of up to four NBL clubs including an Adelaide 36ers outfit keen to pair him with Daniel Johnson.
But Perth Wildcats, Cairns Taipans and defending champion Melbourne United also are believed to be in the race for the multi-talented 19-year-old "big".
Finishing one win short of the championship last season, Johnson, 30 and 211cm, re-signed with the 36ers for three more years, ending any plans for Sydney or New Zealand to snap up his free agent services.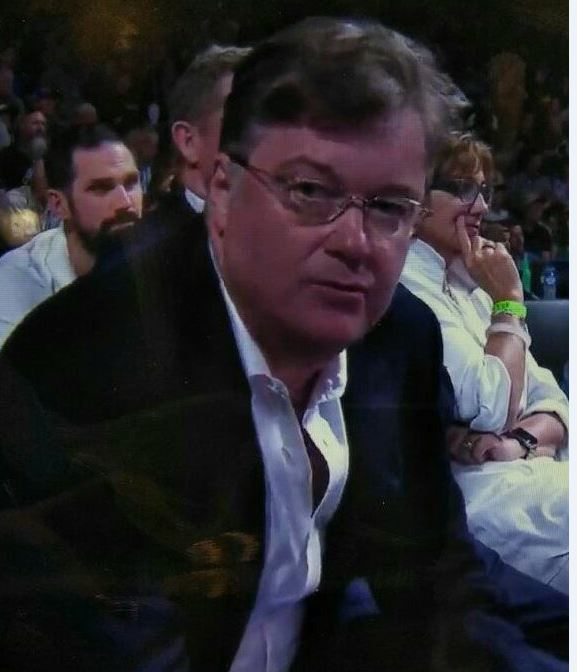 "DJ signing is really, really good news for the club," Adelaide 36ers owner Grant Kelley (pictured), said.
"Apart from being a great player and a terrific person, he also is a great clubman and we think he has a number of great years ahead of him."
An All Star Five (First Team) selection in 2017-18 and also in 2013-14 when the 36ers also fell one tantalising win short of a championship, Johnson's retention is a huge relief on the back of centre Matt Hodgson asking for – and being granted – an early release from the final year of his Adelaide contract.
Unless he wins a contract in Europe or Asia, Hodgson most likely is bound for Brisbane Bullets or Sydney Kings – Perth already has his Boomers centre teammate Angus Brandt, Melbourne will want to retain Josh Boone, Illawarra has AJ Ogilvy coming back, New Zealand has the Alex Pledger-Rob Loe two-headed centre-beast and Cairns has Nate Jawai returning – leaving the 36ers needing a versatile running big man.
Froling and Brock Motum, currently playing in Turkey, both fit the bill.
Motum, 27 and 208cm, played 24 NBL games with the 36ers in 2014-15, averaging 17.5ppg at 51 per cent, plus 7.1 rebounds while shooting the threeball at 47 per cent.
But it was a season of upheaval for the 36ers with import Daequon Montreal released to accommodate Motum's recruitment, then Johnson returning from a stint in Europe.
Adelaide was knocked out of the playoffs by New Zealand in the semi finals but Motum (right) was on one leg and Johnson suffering from what later was diagnosed as life-threatening pneumonia.
A full season together could prove very different although the 36ers are known to covet Froling who is back playing for defending QBL champion Townsville Heat.
Froling previously played 13 NBL games as a replacement for the injured Luke Schenscher at Townsville Crocodiles in the 2015-16 season and was instrumental in the Heat's 7-0 start to their 2016 QBL season before leaving to play college basketball in the US at Southern Methodist University.
After a volatile sophomore season at Marquette University, Froling returned to Queensland, telling the Townsville Bulletin's Trent Slatter: "I'm here to win a championship with these (Heat) guys and then look at my future with the NBL and Europe and then hopefully the NBA in a couple of years with the draft.
"This is one of the stepping stones and I'm going to attack it with everything."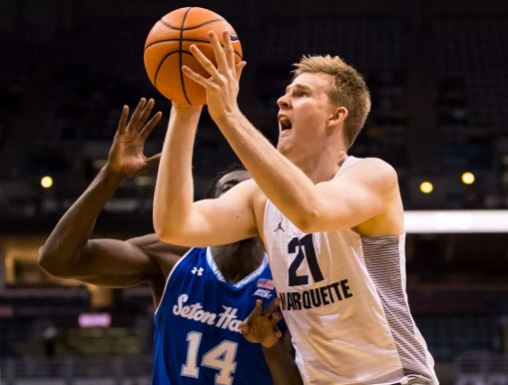 The Wildcats - and Froling (right) has history with Perth coach Trevor Gleeson who spent 2006-2011 at Townsville with the Crocodiles – are on the verge of a reboot and he would be a key young piece in that process.
Froling already has been flown to Perth to see the program first-hand.
But he also has (justified) NBA aspirations which gives the 36ers a proven recruiting avenue, having last season successfully groomed teenager Terrance Ferguson for the draft and his new career at Oklahoma City Thunder.
The same opportunities are less likely at Melbourne but then the pay scale may prove more appealing.
Cairns Taipans present him with an opportunity to stay close to home.