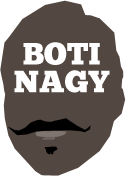 ---
Advertising opportunities available.
Please contact me.
---
Time for a Melbourne derby revival
Tweet
WITH the Hungry Jack's NBL's whopper of a revelation today Los Angeles-based entrepreneur Romie Chaudhari has purchased a club license for the 2019-20 season, the race is on to find the right location for the league's ninth team.
A second NBL club in Melbourne – the sports-mad city has supported as many as five NBL teams (St Kilda Saints, Nunawading Spectres, Coburg Giants, Frankston Bears, Melbourne Tigers) in 1984, plus Geelong Supercats - and a hometown rivalry for champion Melbourne United makes absolute sense.
A co-owner of EFL Championship Club Swansea City, Chaudhari (below) will work with the league to find the best location for the new franchise.
"It's got to be totally dependent on, I've got to make sure that our players have a great place to train and to play," he told nbl.com.au's Tommy Greer.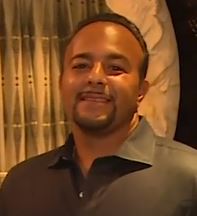 "In order for us to be competitive in the league in our first year, the infrastructure has to be right."
The key elements to where the new team will be based include the training and game-day infrastructures being in place, fan interest needs to be high and finding the right commercial support from corporate partners also is essential.
Previous NBL hotbeds such as Canberra (Cannons), Newcastle (Falcons), and Tasmania - Hobart, Launceston and Devonport all have had NBL clubs and the state is working hard on a coordinated NBL bid for 2019-20 ... perhaps as the 10th club? – all have cases to make.
But it is tough to see past the opportunity to rejuvenate a Melbourne-based derby.
St Kilda-Nunawading, North Melbourne-South East Melbourne, South East Melbourne-Melbourne, Melbourne-South Dragons - there have been some good ones already and a new one would quickly be embraced.
The announcement of a ninth club follows the commitment by NBL Owner Larry Kestelman to expand the league, as appropriate.
"We are delighted to welcome Romie to the NBL," Kestelman said.
"His investment continues the recent trend of influential business people returning to the sport of basketball in Australia and, in particular, to the NBL.

"It gives me great confidence in the continuing growth of the NBL that successful, business-minded people are seeing the same potential that keeps me so committed to this sport.

"Participation, attendance and interest is booming as was shown yet again with the recent announcement that five NBL teams will play seven games in the forthcoming NBA season.

"A big part of the decision-making process about where we locate the new team will be ensuring it has access to world-class training and facilities that are up to NBL standards."
Chaudhari is a Los Angeles-based entrepreneur who is Chief Executive and Managing Partner of Chiron Investments. In 2016, he became a co-owner, director and board member of the EFL Championship Club, Swansea City.
He additionally co-owns the e-sports team the Immortals, recently selected as the Los Angeles franchise for the new Overwatch League.
Chaudhari also actively is involved in philanthropic activities and major donor to Water.org, which was founded by Gary White and Matt Damon to bring market-driven financial solutions to the global water crisis.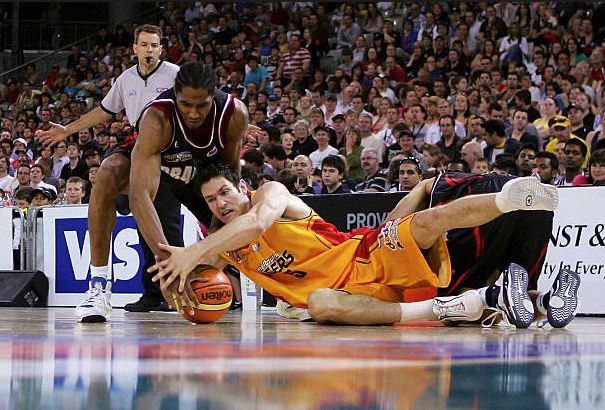 GOOD OLD DAYS: South Dragons-Melbourne Tigers had a fierce rivalry, as did Tigers and Magic.
"I'm open to getting input from the fans and the community," Chaudhari said when asked for the potential name of his new club.
"I'm excited. The work begins today and with the goal being of putting together a competitive product for the 2019-20 season.
"The opportunity came about in a very interesting way.
"I had a very small stake in the New Zealand Breakers and the experience during that due diligence process was a very good one, and I actually wanted to take on a much larger role with the league.
"The NBL is enjoying massive growth and connecting with fans worldwide and it is a privilege to be a part of this exciting time by bringing a new team to the league.

"I see the NBL as one of the premier leagues in the world and a global entertainment product watched by fans around the world.

"Being a lifetime fan and player, I have a passion for basketball and my positive experiences with team ownership in cities where a particular sport is the lifeblood of the local community led me to this opportunity with the NBL.

"Wherever we end up locating this team, I want it to unify and represent the community and help build a world-class team fans can be proud of. The NBL is coming off a record season in attendance, broadcast audiences and corporate support and there couldn't be a better time to be involved in Australian basketball.

"Thank you for giving me the opportunity to help be a part of what will be something very special."