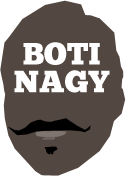 ---
Advertising opportunities available.
Please contact me.
---
Ugly end to Wright's great era
Tweet
CONFIDENTIALITY is absolutely essential for the credibility of any journalist who seeks longevity in his/her profession so the key issue for me last week as the ugly Joey Wright/Kevin White saga played out was what purpose did it serve?
Why would you break confidentiality when it then exposes you as potentially being untrustworthy?
Whose agenda did it serve?
In the media industry, breaking a confidence or revealing a genuine source – not floating a BS story and using the word "sources" to cover your self-serving butt – is anathema and leads to a very quick end to a journalistic career.
The benefits of one huge story plastered by betraying a confidence or a source's identity is so vastly outweighed by the long-term ramifications and the writer's devolution into pariah status that no decent or moral journo would ever do it.
But I can tell you right now, hand on heart, there is many a confidential email, text message, DM, Facebook message I have written and sent to trusted friends, colleagues and confidantes which, if taken out of context and revealed under the spotlight of their singularity would make me look a very bad person.
I have a close friend from school days with whom we used to sign off private messages with "Wish you were dead."
Shocking, right?
Then we'd always follow up with "Almost".
To someone else reading that, I shudder to think what their perception of either of us might be and trying to explain that it dates back to when we were in high school and blah, blah, blah would only make it worse.
I once emailed a female colleague I had two spare tix to an NBL game and she duly informed her husband, then accepted them. Innocent enough but take my original email out of context and it would raise questions.
Maybe you too might have the odd missive which, when taken out of context and confidentiality might render you looking like something other than the pristine person you present to the world.
So this is how I read last week's unfolding events - Joey Wright and the 36ers mutually agree to part company with two years to run on an extraordinary five-year contract club owner Grant Kelley generously upgraded him with three years ago.
Asked on radio about Adelaide's poor performance in NBL 2019-20, Joey points to some issues within the playing group where players did not wish to share rooms with certain teammates. He says the performance of imports Jerome Randle, Eric Griffin and Ramone Moore were below par and Harry Froling also did not come through, but that he (Wright) was responsible for their recruitment so HE takes the blame.
Anyone who watched the team this season would already have drawn a similar conclusion but White then attacks Wright on social media, ostensibly to defend his teammates.
This is the same Kevin White who the Illawarra Hawks – the team which finished last – were not making any moves to retain. He effectively received a career lifeline from Wright at Adelaide and then was even elevated to the role of co-captain.
White rolled out unsubstantiated claims of a player assault from a season when he wasn't at Adelaide and additionally produced a screenshot of a confidential conversation between Wright and one of his coaching staff to support his position of defending players.
Keeping the club and the team's dirty laundry in-house surely should have been the way to go, especially with the club conducting an internal review.
Fortuitously bumped into SA football legend and inaugural Adelaide Crows AFL coach Graham Cornes yesterday and the whole fiasco was the first thing we discussed.
Yes, players have physical altercations at practices. Yes, some players do not get along outside the sporting environment. And yes, what goes down behind closed doors at a sporting team is best settled behind those same closed doors.
Maybe Cornesy and I are just from a different time and value system.
One report last week claimed Wright "was forced to apologise" for the contents of the private message White made public.
Really? With no commitment to Adelaide 36ers or the NBL, just who "made" him apologise?
Wright apologised because he recognised in the public forum, his remarks were inappropriate and offensive. But those remarks never should have seen the light of day for anyone other than for those for whom it was intended.
All their exposure achieved was to make a club trying to pursue a new direction look more of a basket case than those on the outside dared believe.