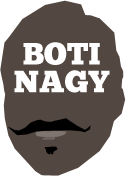 ---
Advertising opportunities available.
Please contact me.
---
WC: Throne-room door is ajar
Tweet
AUSTRALIA's record-setting Boomers have worked their way into a perfect position to achieve the (so far) unachievable and claim their historic first-ever medal at a FIBA World Cup or Olympic Games.
With sheer tenacity, self-belief, extraordinary focus and the ability to draw big performances from key people at pivotal moments, the Boomers are on the verge of doing what the Opals first did in Atlanta at the 1996 Olympics and clasp a medal at long last.
The journey is far from over, but in winning five straight games to take top position first in Group H, then in Group L, Australia is through to the quarter-finals with the best possible draw.
For starters, the Boomers have put any date with the two-time defending champion USA off until a potential Gold or Bronze Medal playoff, and now face Czech Republic in their quarter-final.
A win there means Australia takes on the winner of the Spain-Poland quarter-final, and wouldn't a mouth-watering semi-final showdown against the Spaniards after the heartbreak of Rio (below) be another tonic in the Boomers' milestone tournament?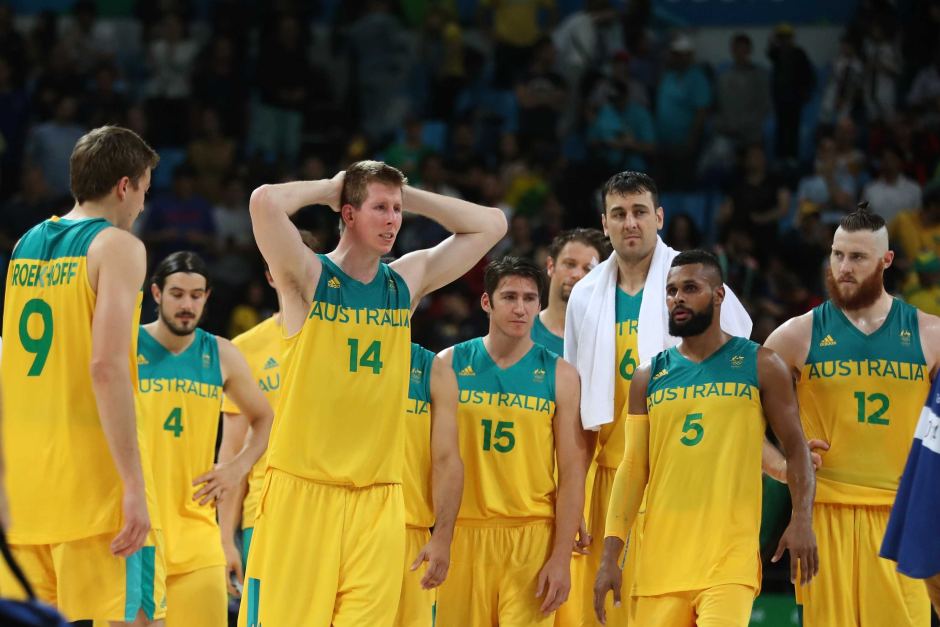 The devastation of that 88-89 Bronze Medal playoff loss to Pau Gasol and his Spanish compadres burns deep in the current Boomers from Rio, namely Patty Mills, Joe Ingles, Aron Baynes, Matty Dellavedova, Andrew Bogut and Chris Goulding.
(Revenge is a dish best served cold, or so Star Trek's Klingons originally told us long, long ago.)
But let's stop right there. The trouble with seeing the finish line in the distance is tripping over a hurdle underfoot. So while the pathway to a medal is the best we may ever have seen, losing to Czech Republic would make all speculation moot. So let's check the Czechs.
In their historic first World Cup, they opened with a 67-88 loss to the USA, beat Japan 89-76 and caught Turkey in a funk after it blew four golden opportunities to beat the USA - yes, four! With their opponent still in a "lost opportunity haze", the Czechs stuffed Turkey 91-76.
That brought them forward with the USA out of Group E and next they stopped Brazil 93-71 in Group K. With that pool heading for a threeway tie, Greece needed a 12-point win over the Czechs to advance with the Americans.
The Greeks won, but 84-77 wasn't enough and the Czechs reach the quarters with a 3-2 record and an amazing run of good fortune along the ride.
A win by the Boomers in tomorrow night's quarter-final in Shanghai opens the door for a potential semi final bullfight with Spain or a historic meeting with Poland.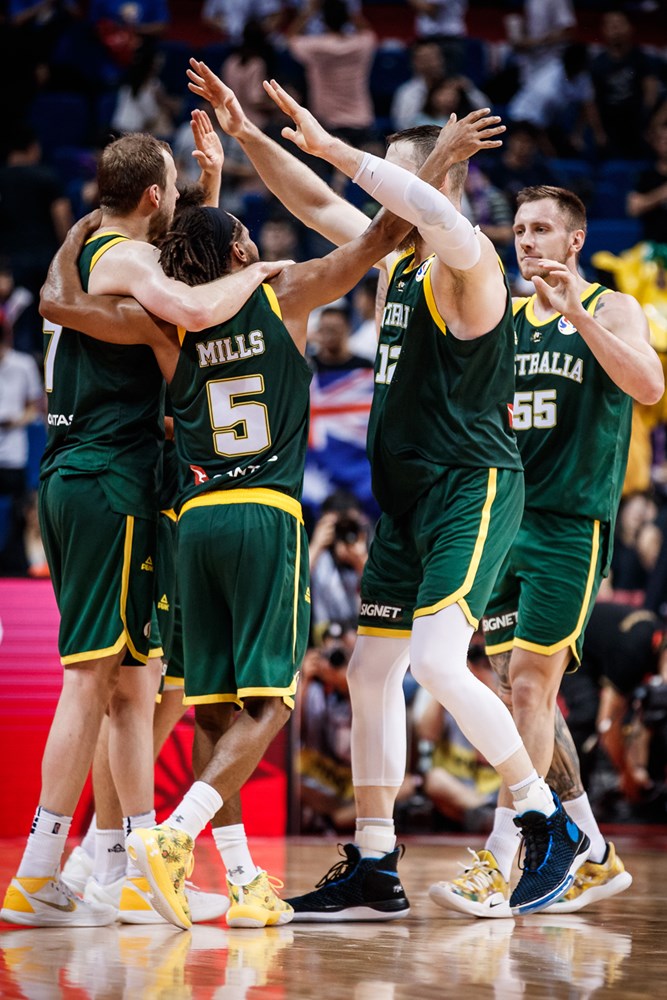 The door is open - well, let's be honest, our Boomers have kicked open the door - and the throne room is in sight. After so many near misses, dare we think it - why NOT Australia?
* * *
NOT to harp on it or belabour the point, but just how much has Mitch Creek shown up the folly of his omission from the original Boomers' 12-man team in China?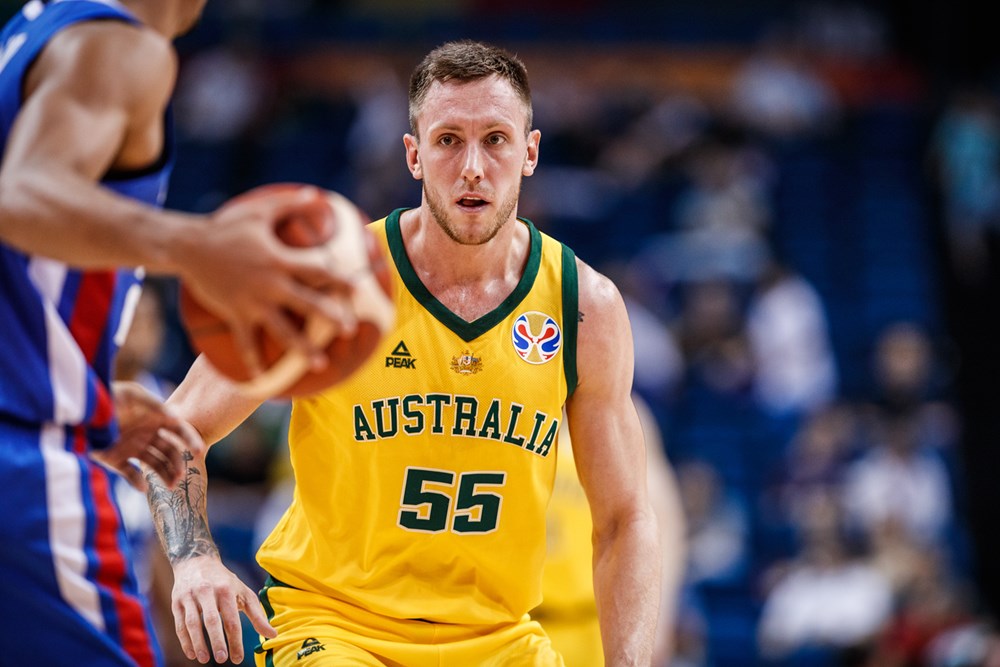 All that waffle about "skill sets" and the importance of camps - the camp was important in justifying Cam Gliddon, irrelevant when selecting David Barlow - has shown the biggest single mistake selectors made. And that was deciding to take Xavier Cooks OR Creek.
It never should have come to that.
Many of us were keen to see Cooks in the green-and-gold but why did it have to be at Creek's expense? All the talk about "team balance" becomes less significant the deeper you go into the bench.
You need those players who can help you win and Creek has proven he is one of them. Could not be happier for him.
* * *
ANDREW Gaze lost for words?
That's as rare as Shane Heal completing a call without saying "Don't worry about that", "land of plenty", "oh my", "pointy end of the tournament" or dragging out Darryl Pearce's line from 20 years ago: "Read him like a cheap novel".
But Drewey, who actually is in China and was calling the USA-Brazil match last night, was dumbstruck while in mid-sentence when the cameras caught a Brazilian fan shimmying to the music during a break.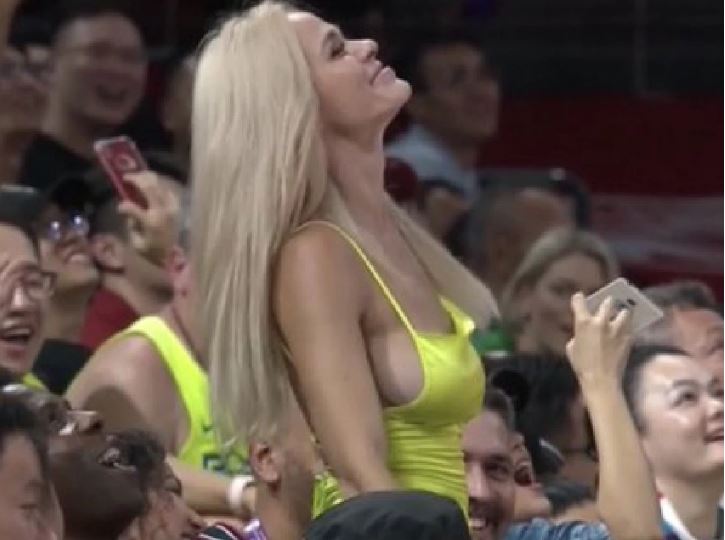 With two lengthy pauses, Gaze eventually gathered sufficient composure to say: "And... the... support they're getting from their fans, a whole bunch of them coming all the way to China to see this one, and you need that."
He further managed: "You need to generate that emotion and passion in the fans as well."
It prompted a tweet from Andrew Bogut for his former Sydney Kings NBL coach:

Who doesn't love a good Brazilian?
* * *
DON'T be too surprised if the NBA revisits Creeky, or if NZ Tall Blacks superstar scoring guard Corey Webster gets a call sometime soon.
Webster has had an outstanding FIBA World Cup which concluded for the Tall Blacks last night with a magnificent 102-101 win over Turkey.
Shooting the threeball at 55 percent, he averaged 22.8 points, 5.6 assists and 4.6 rebounds. The Breakers will be doing well if they can retain him for NBL action in 2019-20.
* * *
INTERESTING to see which Boomers who didn't make it to China have been coming out in full support of the Australian team.
Rio Olympian Ryan Broekhoff has been riding the tournament and loving everything his green-and-gold teammates are doing. Thon Maker also has jumped aboard the Boomers train.
Ben Simmons? Sadly, SFA. Same from his Philadelphia 76ers teammate Jonah Bolden, which is disappointing with the Tokyo Olympics right around the corner.
It's a trifle worrying because you know guys such as Mills, Bogut, Ingles, Baynes (below), Dellavedova, Broekhoff all grew up keen and proud to be wearing Australia's green-and-gold colours.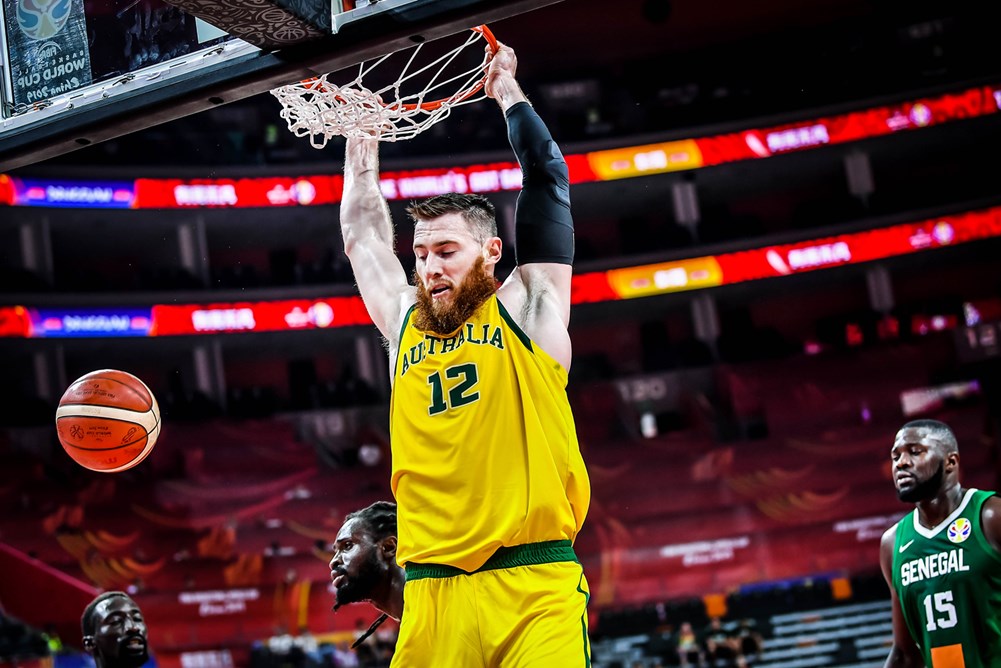 Not as convinced the Next Gen of potential Boomers has the same set of priorities but I'd be happy to be proven wrong.
* * *
LITHUANIA can take further cold comfort from its ninth-placed finish as the best team at the World Cup which didn't reach the quarter-finals.
FYI, the final order before the quarters tip off is 10 Italy, 11 Greece, 12 Russia, 13 Brazil, 14 Venezuela, 15 Puerto Rico, 16 Dominican Republic, 17 Nigeria, 18 Germany, 19 New Zealand, 20 Tunisia, 21 Canada, 22 Turkey, 23 Iran, 24 China, 25 Montenegro, 26 Korea, 27 Angola, 28 Jordan, 29 Cote d'Ivoire, 30 Senegal, 31, Japan, 32 Philippines.
Considering the Adelaide 36ers beat the Philippines as part of their preparations, does that make Joey Wright's crew at least the equal of Japan?

All action pics courtesy of fiba.com