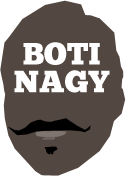 ---
Advertising opportunities available.
Please contact me.
---
AC: Korean barbecue nets us Bronze
Tweet
CONSISTENTLY beating quality Asian teams such as Japan, China and Korea long has been a challenge for Australia's women, their 3-point deadliness complimented by super-quick drives to the hoop plaguing Opals teams for decades.
Australia's counter has been utilising our talented athletic "bigs" to exploit the size advantage, and players such as Lauren Jackson and Liz Cambage over the journey have done just that.
Wins there masked no distinct improvement in handling the Asian style and the Opals certainly were exposed as they fell victim in losses to China and Japan - the two teams contesting the FIBA Asia Cup's Gold Medal showdown in Bengaluru, India.
Korea's shooters are not as deadly and in tonight's Bronze Medal match, the Opals took full advantage to claim the third prize 98-62.
Bec Allen (below) led the onslaught with 20 points at 70 percent, including 4-of-6 threes, plus seven rebounds, two assists, three steals and two blocks in 22 of the highest quality minutes.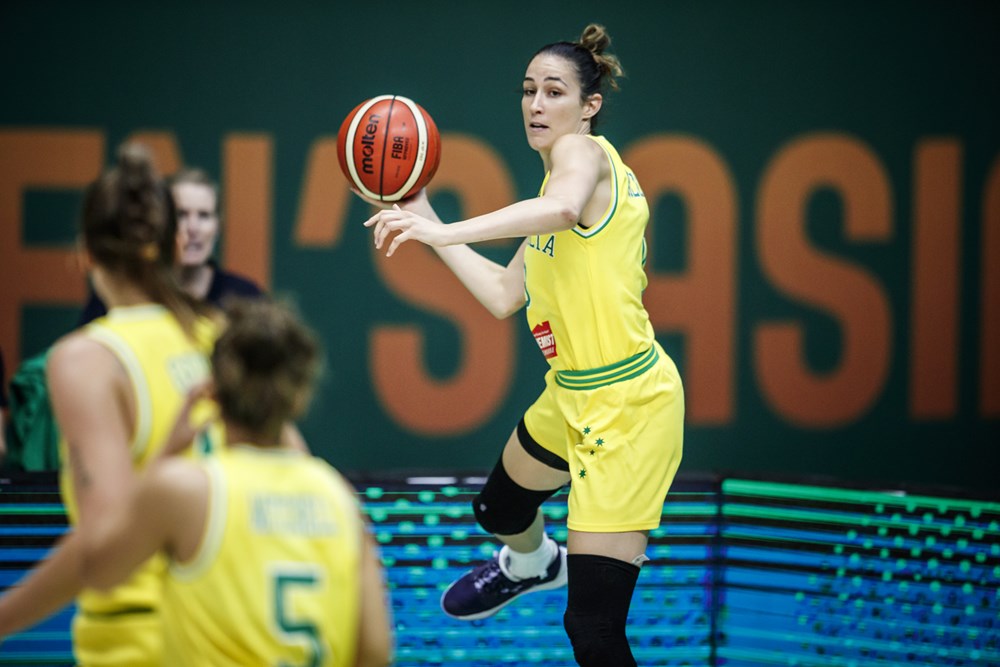 Darcee Garbin chipped in with 13 points and the play of the game in the second half when she persisted in chasing down an errant ball heading out of court. She would not give up on it, eventually getting it back to Allen who spliced a 3-point reward.
Only a wicked Lauren Nicholson pass to an Ezi Magbegor cutting down the lane came close as a similarly memorable, spectacular moment.
The Opals dominated the glass 43-29 and were unselfish in dishing 34 assists from 37 made baskets, shooting at 52 percent.
From outside the arc, Australia stuck 13-of-26 attempts, seven players burying triples, Katie Ebzery's 3-of-5 next best to Allen's haul.
Leilani Mitchell again was the only Opal who did not score, coach Sandy Brondello generously spreading her minutes.
The game opened with Allen taking an accidental shoulder shot to her face as both teams failed to score.
Magbegor got it going with a three-point play at 8:19, then made it a 5-0 start off a Cayla George feed.
It was 10-2 as Korea tried a zone defence, Ebzery's three making it 15-2 to force a timeout.
Garbin's offensive board putback and bonus took the lead out to 18-2 and it was 24-9 at the first break, Korea already having burnt both of its first-half timeouts.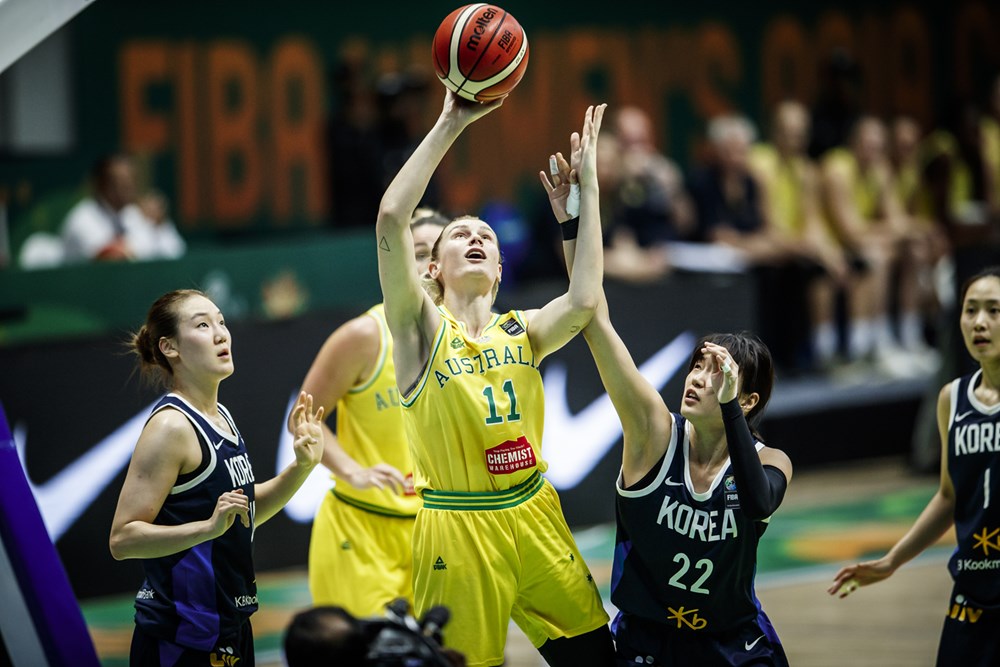 CLASSY DARCEE: Darcee Garbin fires from close inside in another positive display.
The Opals were just as miserly in the second period, going 24-10, Korea contained to only two baskets for the period - both 3-pointers- with the other four points from the stripe.
To their credit, the Koreans attacked more aggressively after halftime and led the early going 7-2 before the Opals clicked into gear. Nonetheless Korea would not be denied and produced a 19-point quarter, matching its 19-point first half in half the time.
Australia's aggression and desire tapered with its huge lead and after playing Korea even in the third and jumping out to a 40-point lead in the fourth, eased off from reaching the "tonne".
Forcing 19 turnovers, the Opals left Bengaluru with their heads high, a Bronze around their necks but lingering concerns about how they consistently counter the Asian style.
BRONZE MEDAL: AUSTRALIA OPALS 98 (Allen 20, Garbin 13, Ebzery, Magbegor 11, George 10; Allen, Magbegor 7 rebs; Talbot 8 assts) d KOREA 62 (H Park, Kim 13, Ku 12; J Park 7 rebs; Shin, Kim 5 assts).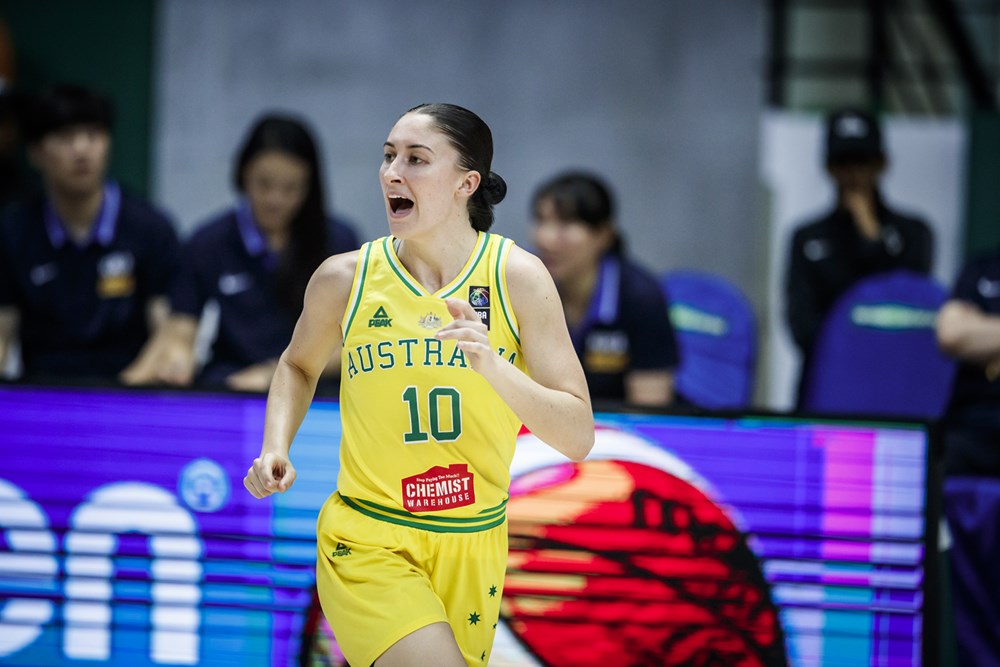 EBBS AND FLOWS: Katie Ebzery en route to the medal podium. Pics courtesy fiba.com