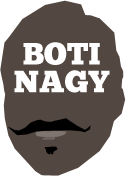 ---
Advertising opportunities available.
Please contact me.
---
Why coaching is a vocation, not a hobby
Tweet
MARK Dickel is one of New Zealand's most succesful ballers and now equally established as a top coach, the former Victoria Titans NBL playmaker today graciously sharing his coaching philosophy for young and old alike.
Dickel, 41, played under Brian Goorjian at the Titans from 2000-02, having played college ball at UNLV where, in his senior year (1999–2000), his 9.0 assists per game led NCAA Division I men's basketball.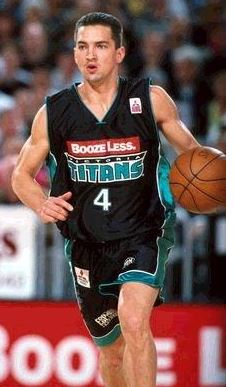 He finished his career third on the school's all-time list for total assists, before also playing professionally in Turkey, Belgium, Russia, Germany and Greece.
He returned to the NBL with Sydney Kings in 2010-11, was a Sydney and Athens Olympian with the Tall Blacks and also was a member of their most successful international team which lost the Bronze Medal playoff at the 2002 FIBA World Cup.
Since turning to coaching, he has the Albanian national team on his resume and is head coach of Canterbury Rams.
Today he produced a coaching manifesto we're privileged to reproduce here at Basketball On The Internet, a guide for old and new entering or continuing in the coaching game...
I have been asked a lot recently a few questions over and over again.
1. How can you help players both young and old improve?
2. How have you been able to connect with players of all ages?
3. And how can you keep improving as a coach?
When I thought about how fast my last eight years have gone here in New Zealand, it dawned on me that the only way to be good at coaching is to really love it.
I have loved basketball since I was seven years old. For the next 26 years I totally committed to being as good a player as I could be.
It helped that I had a father who was a great coach. However I loved basketball and was going to play ball no matter what.
That did not mean I would love coaching though. There is no doubt that ALL players buy into and listen more if they knew that you could play ball, I mean that helps.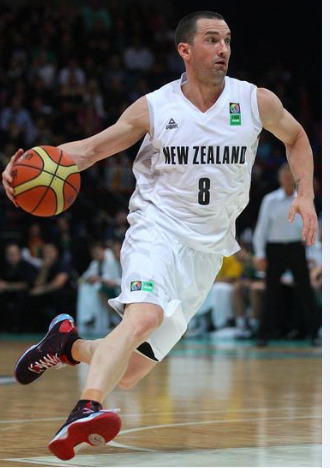 But that does not mean you cannot be a great coach if you did not play. It just makes the buy-in harder.
Playing and coaching are two totally different things.
As a player, it is all about fostering your love of the game, your development.
As a coach, it is about giving your love of the game to others, with no want or return of this gift you are giving.
If you want to truly help players improve, you have to be, in their eyes, the hardest working person they know.
The most consistent person at your job that they know.
You have to love getting up in the morning and training players, whether they are the most talented players or not.
You have to build in them the belief that hard work beats talent. You have to be prepared to sacrifice your time to watch film and text and talk to them about the game you love.
Even sometimes at the expense of your own family and kids.
You have to read books all the time about everything to do with the game.
You have to constantly look at videos and film to learn how the game is constantly changing, and change with it.
You have to make a plan and go for it. You have to LISTEN to everyone because anyone can have good ideas that you have not thought of.
None of these are easy, however the hardest one for me was burying my own ego.
As a player, you have to be the most confident player on the court. You have to think you are the best player out there. As a player, this is so important.
As a coach, it has no bearing on whether you can teach or not. It is about building this confidence in others. It is about accepting that it is not easy for a lot of players to get to a point of true confidence because their personality is totally different to yours. That if you are not careful, a coach can have the player feeling like you are disappointed in them.
Which is the total opposite of what you are trying to build in them.
As a player, I attacked other players who were that personality type. I saw it as a weakness.
As a coach, I have come to understand that I can reach those guys and help them. I just have to approach it with compassion and love.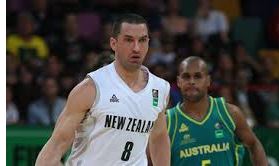 And at the end, the player ends up right where you want him to be.
There is a fallacy in coaching that you treat everyone the same. It is totally untrue. You must relate to and treat everyone as you read that they require.
Remember it is their journey.

Another area I have struggled with as a coach is in games.
As a player, this is the time to show yourself. This is the time you show all the hard work you have put in. Also this validates your sense of confidence/ego in a lot of ways.
Winning is a huge validation of this. We ALL want to win.
However I now know that as a coach, my job is to help the players during the game.
I have to remain calm and allow the flow of the game to play out.
My job is to plan and orchestrate practices and workouts so the players can rock it in games.
A Coach's job is to leave the refs to do their job and to just focus on our players. Look, I know how hard that is. I have really struggled with it.
However I now enjoy the games I am coaching so much more than I used to.
I used to feel as if the teams I was coaching lost, that it was a negative reflection on my ability. Now I know it is not.
I know that I need to do a better job in practice and give them the tools to beat that team the next time.
I know that this kind of goes against the thought process of how does a coach get better jobs and progress in this game without winning.
However I know that by doing this, ALL of your players can see your true love of the game - that it is not about you but about them. That you really care ONLY about them being a better player and person. That nothing makes you happier than seeing them advance in their careers.
Trust me, opportunities come when people see you are true to this.
I am very lucky to have had people mentor me and help me get to this point. Both people who, much like me, live and breathe basketball, and others who know nothing about ball, but who are super-successful at life.
The key is will we listen?
In my case, I am stubborn as hell and have not always been the easiest to help. However I always have come back to the fact that I love basketball and that I want to be the best coach I can.
If we, as coaches, think like that, then we have no choice but to mature and improve.
I really hope this helps my coaching brothers and sisters out there.
Much love, Mark.