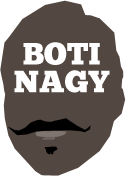 ---
Advertising opportunities available.
Please contact me.
---
Why not free up finals Boomers?
Tweet
THE latest Boomers team to take on the Philippines and Chinese Taipei in Melbourne in just over three weeks looks great, but it may have made more sense to adjust it for the second international.
There was much joy when the 24-man squad was announced last month because Australia had the option of varying its lineup between games one and two.
Picking the most appropriate 12 to take on the Philippines in February 22 makes abundant sense after the Filipinos upset Japan 77-71 in the first FIBA World Cup qualifying window.
Japan was expected to be Australia's main intragroup opponent so the Philippines' win was something of a boilover. Even though the Boomers also despatched Japan 82-58 in Adelaide, the Philippines have shown they could be a wildcard.
So by all means, naming Angus Brandt (Perth Wildcats), Jason Cadee (Sydney Kings), Mitch Creek (Adelaide 36ers), Cameron Gliddon (Cairns Taipans), Chris Goulding (Melbourne United), Matt Hodgson (Adelaide 36ers), Nick Kay (Illawarra Hawks), Daniel Kickert (Brisbane Bullets), Kevin Lisch (Sydney Kings), Mitch McCarron (Cairns Taipans), Nathan Sobey (Adelaide 36ers), Jesse Wagstaff (Perth Wildcats) for that showdown made sense.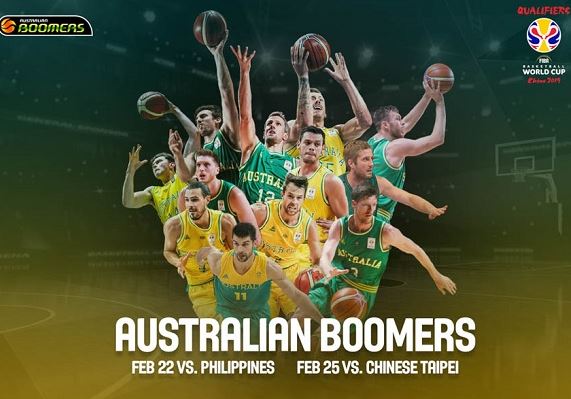 But why are the same 12 suiting up for Chinese Taipei on February 25 in Melbourne?
Here was a chance to not only run some other squad members but to also release players such as Brandt, Creek, Goulding, Hodgson, Sobey and Wagstaff who all are engaged in the NBL's semi finals the following week.
Yes, suit them for the potentially hazardous match, no problem. But let them go early and get back to their NBL clubs to focus on finals.
Even restricting selection for the Chinese Taipei game to those players not in the finals, produces a terrific and very capable team.
After all, en route to winning the FIBA Asia Cup, the Boomers whipped CT 90-50.
Then in the first FIBA World Cup qualifying window, the Aussies went to Taiwan and won 104-66. Effectively, Chinese Taipei, with the benefit of home court, home crowd, its best player (Quincy Spencer Davis III) available and not having to travel, improved by two points from the belting it suffered in Lebanon.
Five Boomers, led by Jason Cadee and Daniel Kickert, scored in double figures with three more - Brad Newley, Mitch McCarron and Matt Hodgson - not far behind with eight apiece.
In other words, there was a pretty solid contribution from many players who won't be in the NBL playoffs. So why risk finals-bound NBL players against CT when Australia has the option of changing its lineup?
Why not instead release all the players contesting NBL semi finals after the Philippines game and alter the lineup to look like this: Todd Blanchfield (Sydney Kings), Jason Cadee (Sydney Kings), Adam Gibson (Brisbane Bullets), Cameron Gliddon (Cairns Taipans), Isaac Humphries (Sydney Kings), Nick Kay (Illawarra Hawks), Daniel Kickert (Brisbane Bullets), Kevin Lisch (Sydney Kings), Alex Loughton (Cairns Taipans), Mitch McCarron (Cairns Taipans), Brad Newley (Sydney Kings), Mitch Norton (Illawarra Hawks).
Still looks pretty good, doesn't it? Only Humphries and Loughton would genuinely be new.
Seriously, that Boomers team would beat CT and the replacement players all are from that 24-man squad from last month.
Fairly confident no-one from Melbourne, Adelaide or Perth would be too thrilled if a Goulding, Creek or Wagstaff, for example, got hurt playing in what should be a blow-out against CT.
That's the kind of stuff that gets a league offside very quickly, especially when the risk isn't even necessary.
"We have discussed and debated the make-up of the final team as a staff over the past month and are pleased with the versatility in playing style that this particular team allows," Boomers coach Andrej Lemanis said in a Basketball Australia release.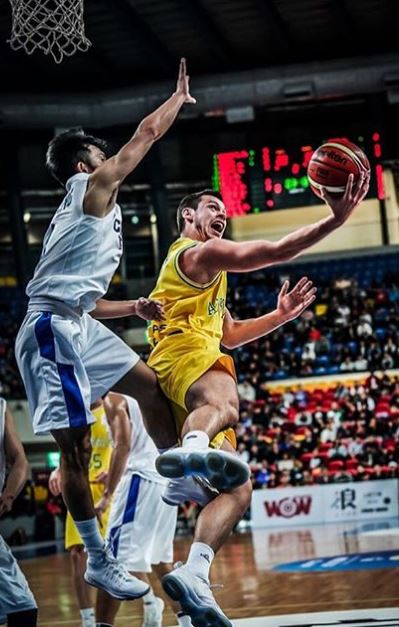 "We are fortunate to have such a depth of talent in the NBL from which to select.
"The unique challenges the Philippines present have definitely been part of the discussion and selection process."
Fair enough. But let's stay real here. Chinese Taipei presents no true threat.
FIBA DRAW: Thursday, February 22, Australia v Philippines, 7.30pm AEDT, Margaret Court Arena, Melbourne. Sunday, February 25, Australia v Chinese Taipei, 3pm AEDT, Margaret Court Arena, Melbourne.
* * *
HAVING always understood why AJ Ogilvy and Daniel Johnson have been out of Boomers calculations for the past few years, despite their NBL All Star selections, going to bat for them has seemed a waste of time and energy.
Illawarra Hawks fans regularly bemoan Ogilvy's absence and, prior to this injury and confidence-riddled season - the two go hand-in-hand - have had a case, based on form. But it's never been just about form for AJ.
Ogilvy may still be paying the price for his reactions to missing selection on an earlier Boomers team, possibly wishing he could revisit those emotions with his more mature outlook of today.
Burnt bridges take a long time to repair, particularly when they are with Boomers regulars and Olympians.
Johnson is a different story. While fans and TV callers relentlessly marvel at his size, quickness and offensive arsenal, the truth is he has for a long time been a defensive passenger and something of a pacifist when the games get physical.
Those shortcomings have been behind his consistent absences from national lists, which was why when his efforts to improve on those areas were acknowledged by his inclusion in the last squad, there were many happy Adelaide fans.
Truth is, on Sunday against Perth, Johnson was a quiet sensation. He not only scored 18 points - scoring has never been an issue - but he also had eight boards, a team-high four assists and two blocks.
One of his big defensive flaws - having his hands down by his knees guarding a shooter (revisit the 211cm Sixers star defending Travis Trice last season as the then-Cairns import hit the game-winning shot over him) - was gone as he had hands up and intimidated the bejesus out of shooters.
He moved his feet, he was physical - frankly it may have been his best all-around performance as a 36er. He has made strides this season and maintaining his work-rate at both ends of the floor is his new challenge.
But he thoroughly deserved to be in THIS Boomers team.
OK, I'm sure we all get it. Mr 40-50-90, Daniel Kickert, who should have been All Star Five at the FIBA Asia Cup, deserves his spot at power forward.
And Illawarra's relentless work-horse Nick Kay is consistent, never lacks for effort and has shown he belongs on this stage.
We probably all also understand it is important to have a couple of genuine bona fide big men such as Angus Brandt and Matt Hodgson. Just think back to that Iranian behemoth Hamed Haddadi from the Asia Cup Final. He is a seriously huge presence so yes, Brandt and Hodgson are important for those situations.
But for the Philippines? And Chinese Taipei?
Johnson's 16.4ppg is sixth in the NBL Top 10 and he is the ONLY Australian in that list.
His 7.0rpg is third in the Top 10, behind Josh Boone and dearly departed Perrin Buford.
Brandt is 44th in scoring, Hodgson 71st. Brandt is 33rd in rebounding, Hodgy 44th.
Against running, athletic Asian teams such as the next two on the Boomers' schedule, Johnson could have and should have been selected.
This time, his is a bad omission.