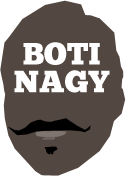 ---
Advertising opportunities available.
Please contact me.
---
Willie gets a crack
Tweet
WILLIE Farley, NBL Championship winner, league MVP runner-up and scoring phenomenon has accepted a new role after a season in Queensland with Toowoomba Mountaineers.
Farley, 38 years young, will playing-coach the Mountaineers in the QBL in 2014, continuing his love affair with Australia which began when Adelaide 36ers coach Phil Smyth recruited him for the 2001-02 NBL season.
Had Smyth not gone to the US looking for someone to replace Darnell Mee after the drama of the 2001 NBL Semi Finals, and spotted Farley at the Long Beach summer league, who knows how the past decade might have played out?
"Thank you to all my friends and teammates on congratulating me on the coaching position and thank you again for this awesome opportunity," an elated Farley said.
"I cannot think of a more wonderful way to start off the Christmas holiday season."
Fair call.

WHAT are the chances?
Rob Beveridge landed safely in China to take up his role as coach of the Shanghai Sharks in the CBA and even got to watch his new team in action on Wednesday.
So who do you think the Sharks were playing?
Take a bow if you thought: Brian Goorjian's Dongguan Leopards.
You'd be right.
Unfortunately for Bevo, seeing a familiar face was the only joy, the Leopards beating the second-placed Sharks 107-93.

AT the increasing risk of readers suffering "Dante overload" get ready for America's top sports agents jumping on flights to Australia to sign the son of former NBL import Cecil Exum.
If Dante, 18 and 198cm, nominates for the 2014 NBA Draft, as increasingly seems likely, he would become an instant millionaire.
That's got to have a modicum of appeal, wouldn't you think?
This year's No.1 pick was Anthony Bennett, signed by the Cleveland Cavaliers and earning $US5.3 million ($A5.8 million) in this 2013-14 season.
The No.4 selection, Charlotte Bobcats' Cody Zeller, is banking $US3.9 million in his first year.
Exum has been tipped to go at #4 although at least one NBA general manager and a few scouts have been touting him at #1.
Reports from the US are all over the schoolboy, saying Exum and his family will host agents from elite North American sports management firms later this month and in early January in Sydney.

MELBOURNE Tigers captain Tommy Greer may be a surprise inclusion in the lineup for Sunday's NBL game against NZ Breakers.
Greer has made remarkable progress in his recovery from a torn pectoral muscle.
"Originally the surgeon thought I would not be back on court until mid-January," Greer said.
"But after an extremely rigid rehab program, it looks as though I might be able to return to the court much earlier than expected.
"Having to sit out the first third of the season has been one of the most frustrating things I have ever had to do."
Online
http://www.adelaidenow.com.au/sport/basketball/anthony-petrie-aims-to-lead-adelaide-36ers-for-a-personal-breakthrough-of-his-crocs-drought/story-fnii09ki-1226776444959
First saw two-year-old Titus on Jimmy Kimmel live in January. He is something:
http://www.sunnyskyz.com/happy-videos/146/This-Kid-Is-So-Amazing-Featuring-Channing-Tatum-and-Bradley-Cooper