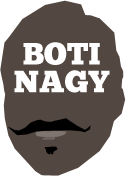 ---
Advertising opportunities available.
Please contact me.
---
WNBL awards almost an SA clean sweep
Tweet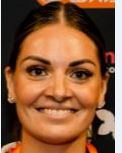 THERE's been more than a few lean years nationally for players and teams out of South Australia, so an almost clean sweep of the individual accolades in the WNBL - led by Cayla George's MVP victory - has gone some distance toward restoring some pride to a state struggling to vaguely resemble its former glories.
Just as Basketball Australia, which runs the WNBL, needs to take a deeper dive into its high performance management, it also needs to look into why SA is lagging behind in so many areas that even junior games are cancelled on a far-too-often basis. But that's a sad story for another time.
Right now it is time to bask in the successes of firstly George, who came through the Eastern Mavericks club and at almost 34, has now reached an individual pinnacle only previously achieved by six South Aussies since the WNBL launched in 1981.
But when it came to SA and its myriad expats at last night's awards presentation, George was no orphan.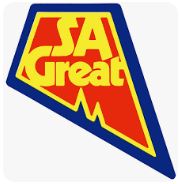 Coach of the Year is Shannon Seebohm of Townsville Fire, originally from Millicent in SA's south-east.
Winning both the Betty Watson Breakout Player of the Year AND Best Sixth Woman was Isobel Borlase who really rocked it as a tyro on Adelaide Lightning in 2022-23.
Forestville Eagles is her junior club, which also was the club at which Robyn Maher Defensive Player of the Year award winner Steph Talbot first learnt her craft.
In fact, the only intrusion last night on the individual accolades accumulated by the SA Great clan was from Stephanie Reid (Fire) who collected the Community Award.
With her success - a popular and predicted win after a dominant season - George joins SA's WNBL immortals Julie Nykiel (1983, 1988), Jo Metcalfe (1991), Rachael Sporn (1996, 1997), Michelle Griffiths (1998), Abby Bishop (2015) and Steph Talbot (2020).
SA Country can also take a bow with its contribution to the careers of George, Bishop and Talbot.
The All Star Five WNBL First Team was Cayla George (Deakin Melbourne Boomers), Sami Whitcomb (Perth Lynx), Tianna Hawkins (JCU Townsville Fire), Kristy Wallace (Deakin Melbourne Boomers), Kayla Thornton (Jayco Southside Flyers).
The All Star Five WNBL Second Team: Jade Melbourne (UC Capitals), Tiffany Mitchell (Deakin Melbourne Boomers), Lauren Nicholson (JCU Townsville Fire), Steph Talbot (Adelaide Lightning), Lauren Scherf (Perth Lynx).