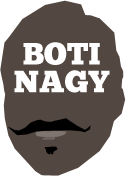 ---
Advertising opportunities available.
Please contact me.
---
WNBL 2017-18 Guide: Bringing the Fire
Tweet
TOWNSVILLE has stocked up and retooled for the WNBL season tipping off tomorrow night but will it be bringing the Fire of old, or has it just gotten old?
Well, anyone doubting there's another championship run in the legs of Suzy Batkovic, Cayla George, Mia Murray, Micaela Cocks, Kelly Wilson and Co is in for a shock.
And Darcee Garbin showed at the World Uni Games as the Aussies grasped Gold, there is a huge season in her, given the opportunity.
But let's be blunt here. This season - the league's triumphant return to our television screens with FOX SPORTS on board - is boasting by far the greatest depth of talent the WNBL has ever seen.
Any one and EVERY one of the eight teams legitmately can believe it can claim the championship this season, which is unprecedented.
"We're in for the best WNBL season in years, if not the greatest of all time," MAC Adelaide Lightning coach Chris Lucas, Australia's most recent Gold Medal architect, said.
Few would argue.

THE TEAMS
ADELAIDE LIGHTNING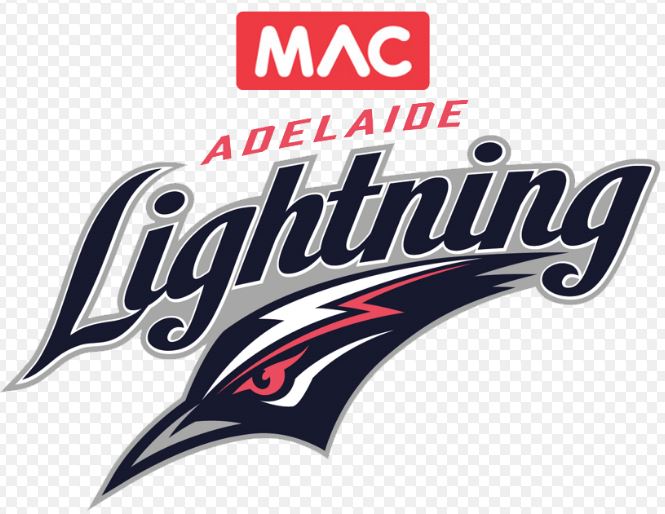 Last season: 3-21, 8th
Coach: Chris Lucas (132-90, 59%)
Returning: Chelsea Brook, Jess Good, Laura Hodges, Shannon McKay, Sarah Elsworthy, Colleen Planeta.
New: Abby Bishop (Tarbes, France), Aimie Clydesdale (Dandenong Rangers), Ruth Hamblin (Perth Lynx), Lauren Nicholson (Sydney Uni Flames), Natalie Novosel (Dandenong Rangers), Vanessa Panousis (Virginia Tech), Nicole Seekamp (Gorzow, Poland).
Gone: Alex Ciabattoni (Perth Lynx), Sam Logic (Obscurity), Ieva Nagy (R&R), Tayla Roberts (Dandenong Rangers). Best case: Coach Chris Lucas returns from his health scare without too much of a setback for his very new-look group and the club makes it back to the playoffs for the first time since Peter unbuckled.
Worst case: Lack of an in-depth preseason comes back to haunt Lightning as the team takes time to gel and finds that journey leaves it outside the top-four.
Ms Clutch: Abby Bishop
My tip: 5th
Time Out: Injury clouds over Bishop and Clydesdale suggest a potentially rocky start which, in a season this even, could be fatal for final four plans. Meanwhile Jason Chainey continues to campaign for more home games at Logan.
BENDIGO SPIRIT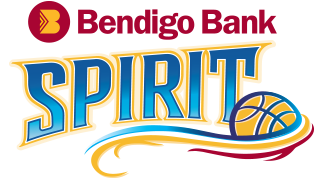 Last season: 13-11, 6th
Coach: Simon Pritchard (25-23, 52%)
Returning: Kelsey Griffin, Ashleigh Karaitina, Heather Oliver, Nadeen Payne, Gabrielle Richards, Ebony Rolph, Ashleigh Spencer, Kara Tessari.
New: Rachel Banham (Connecticut Sun, WNBA), Betnijah Laney (Chicago Sky, WNBA).
Gone: Kerryn Harrington (AFLW), Nayo Raincock-Ekunwe (Rezé-Nantes Basket 44, France), Blake Dietrick (AO Dafni Agioy Dimitrioy, Greece).
Best case: Year 3 for coach Simon Pritchard has expectations high for a return to the playoffs and if everyone stays healthy, the lack of depth might not be a problem on the championship road.
Worst case: Injuries DO play a part - it has been a Spirit leveller in recent times - and Bendigo finishes the season looking up at seven clubs above it.
Ms Clutch: Kelsey Griffin
My tip: 4th
Time Out: If Betnijah Laney is back to anywhere near her best after a year out with an ACL tear, Bendigo will be nightmarish at times. Laney was the unsung heroine of Perth's 2016 grand final run. (No, it wasn't Nat Burton after all.)
CANBERRA CAPITALS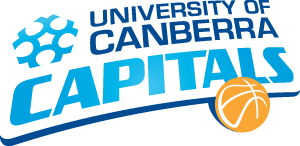 Last season: 13-11, 5th
Coach: Paul Goriss (13-11, 54%)
Returning: Keely Froling, Kate Gaze, Abbey Wehrung,
New: Mistie Bass (Phoenix Mercury, WNBA), Jordan Hooper (Connecticut Sun, WNBA), Natalie Hurst (Hatay, Turkey), Rachel Jarry (Atlanta Dream, WNBA), Ezi Magbegor (BA CoE), Chevannah Paalvast (Mackay Meteors), Maddison Rocci (BA CoE), Lauren Scherf (Dandenong Rangers).
Gone: Janelle Adams (Adams Family), Jazmon Gwathmey (Indiana Fever, WNBA), Lauren Mansfield (MMKS Katarzynki Torun, Poland), Mikaela Ruef (Hobart Chargers), Marianna Tolo (Abdullah Gul Kayseri, Turkey), Carly Wilson (Retired).
Best case: This team has serious potential with some amazing kids such as Magbegor and Scherf, plus an abundance of import talent. Jarry must stay healthy too and it's a finals run for sure.
Worst case: Jarry has injury woes and the kids, as kids are wont to be, have more downs than ups, leaving the Capitals languishing and too dependent on the imports.
Ms Clutch: Jordan Hooper
My tip: 8th
Time Out: The Caps went fishing for imports and got a great catch in Bass.
DANDENONG RANGERS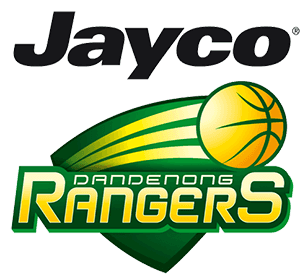 Last season: 15-9, 2nd, lost Grand Final
Coach: Larissa Anderson (32-22, 59%)
Returning: Sara Blicavs, Stephanie Blicavs (nee Cumming), Amelia Todhunter.
New: Tessa Lavey (Perth Lynx), Carley Mijovic (Perth Lynx), Kayla Pedersen (Connecticut Sun, WNBA), Laia Palau (USK Praha, Czech Republic), Rebecca Pizzey (BA CoE), Tayla Roberts (Adelaide Lightning), Kiera Rowe (BA CoE).
Gone: Aimie Clydesdale (Adelaide Lightning), Rosie Fadljevic (Dandenong, SEABL), Ally Malott (TTT Riga, Latvia), Najvada George (Nunawading), Jacinta Kennedy (Retired), Natalie Novosel (Adelaide Lightning), Lauren Scherf (Canberra Capitals).
Best case: Dandenong builds on last season's massive gains, Pedersen and Palau bring quality import talent and leadership, and the Rangers go all the way.
Worst case: The changes to the core were too substantial and Dandenong struggles to consistently recapture its best of last season, leaving it watching the playoffs on FOX SPORTS.
Ms Clutch: Steph/Sara Blicavs
My tip: 6th
Time Out: It's doubly difficult to pick against Dandenong for fear of more Rangers team pics for Christmas, masquerading as a present. But with only three back from their title contender, a lot of performance pressure falls on Sara and Steph Blicavs.
MELBOURNE BOOMERS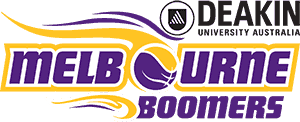 Last season: 5-19, 7th
Coach: Guy Molloy (98-101, 49%)
Returning: Kasey Burton, Bec Cole, Monique Conti, Maddie Garrick, Bec Ott, Brittany Smart.
New: Liz Cambage (Zhejiang Golden Bulls, China), Courtney Duever (Sunbury Jets), Jenna O'Hea (Seattle Storm, WNBA), Kalani Purcell (Brigham Young Uni), Louella Tomlinson (Diosgyori VTK, Hungary).
Gone: Chante Black (Bendigo Lady Braves, SEABL), Kelly Bowen (Waverley Falcons, Big V), Jess Bygate (Tall Ferns, NZ), Tegan Cunningham (Waverley Falcons, Big V), Alice Kunek (Perth Lynx), Olivia Thompson (Perth Lynx).
Best case: Wow! This is a recruiting class to end all recruiting classes with Cambage, O'Hea, Tomlinson a class above and capable of driving this team to the Promised Land.
Worst case: The best of the Boomers are back, plus big "ins" which strongly suggest Melbourne's worst case still is a return to the post-season at worst.
Ms Clutch: Liz Cambage
My tip: 2nd
Time Out: Melbourne's injury run has been so bad these past few years, hospital patients visit them.
PERTH LYNX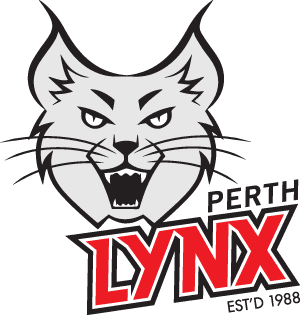 Last season: 15-9, 3rd, lost semi final 1-2 to Dandenong
Coach: Andy Stewart (33-21, 61%)
Returning: Nat Burton, Toni Farnworth (nee Edmondson),Tahlia Fejo, Sami Whitcomb.
New: Alex Ciabattoni (Adelaide Lightning), Amanda Dowe (Landerneau Bretagne Basket, France), Alice Kunek (Melbourne Boomers), Kayla Standish (Townsville Fire), Olivia Thompson (Melbourne Boomers), Courtney Williams (Connecticut Sun, WNBA).
Gone: Ruth Hamblin (Adelaide Lightning), Tessa Lavey (Dandenong Rangers), Kisha Lee (Stirling Senators, WA SBL), Carley Mijovic (Dandenong Rangers), Tenaya Phillips (Frankston Lady Blues), Monica Wright (MIA).
Best case: Whitcomb again is surrounded by talent and Perth, with its additional homecourt benefits, marches into thge 2017-18 playoffs.
Worst case: Many of the new Aussies faces are on their last real chance to step up, with the challenge now to channel that intensity in the most positive manner. And if not...
Ms Clutch: Sami Whitcomb
My tip: 7th
Time Out: Perth promises to play the music even louder at its home games to ensure no-one detects Lachy Reid is absent.
SYDNEY FLAMES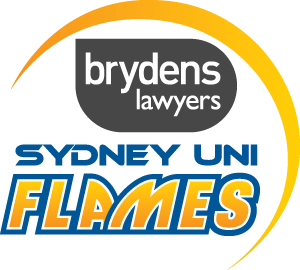 Last season: 18-6, 1st, won Championship -0
Coach: Cheryl Chambers (113-89, 56%)
Returning: Carly Boag, Sarah Graham, Shanae Greaves, Jennifer Hamson, Lara McSpadden, Belinda Snell, Asia Taylor, Tahlia Tupaea (eventually, injured), Alex Wilson.
New: Katie-Rae Ebzery (Dynamo Moscow, Russia).
Gone: Leilani Mitchell (Hatay, Turkey), Lauren Nicholson (Adelaide Lightning).
Best case: Facing the challenge of going back-to-back and with only one change to their champion - Rio Olympian Katie-Rae Ebzery for Rio Olympian Leilani Mitchell - it's tough to tip against them.
Worst case: Leilani Mitchell is missed more than anticipated, Chambers takes too much advice and the Flames find themselves watching the finals.
Ms Clutch: Asia Taylor
My tip: 3rd
Time Out: Guy Molloy believes Cheryl Chambers has made her point now and will welcome her back onto the Boomers bench as assistant with open arms.
TOWNSVILLE FIRE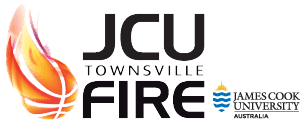 Last season: 14-10, 4th, lost semi final
Coach: Claudia Brassard (14-12, 54%)
Returning: Suzy Batkovic, Micaela Cocks, Darcee Garbin, Mia Murray, Kelly Wilson.
New: Zitini Aokuso (BA CoE), Mikhaela Donnelly (Logan), Cayla George (Phoenix Mercury, WNBA), Lauren Mincy (Hapoel Rishon Le-Zion, Israel), Marena Whittle (Nunawading), Sydney Wiese (Los Angeles Sparks, WNBA).
Gone: Natasha Cloud (Under a ... cloud), Amy Kame (and went), Kayla Standish (Perth Lynx).
Best case: If Garbin continues her emergence and Brassard learns from the mistakes of her rookie season, look out as Townsville marches to its third championship.
Worst case: There's a return to the occasional stumbling and bumbling of last season as the Fire goes out, its stars hoping for commentary gigs during the playoffs.
Ms Clutch: Suzy Batkovic
My tip: 1st
Time Out: With Cayla George rejoining Suzy Batkovic, the "Twin Towers" are back in low-rise Townsville, homecourt also again a big asset.
FIVE PREDICTIONS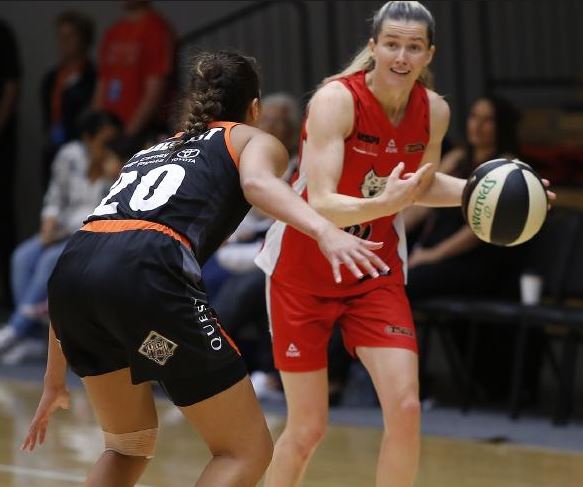 1 Betnijah Laney takes enough votes off teammate Kelsey Griffin for Sami Whitcomb (pictured) to finally break Suzy Batkovic's MVP award deadlock.
2 Canberra's athletic talent Ezi Magbegor wins Rookie of the Year honours.
3 The regular season is the most even in WNBL history. By far.
4 FOX SPORTS recognises how good the WNBL is and opts for even greater coverage in 2018.
5 Injuries force Carly Wilson out of retirement for a brief Caps reappearance.
5A Virtually all of my finishing position predictions are incorrect.
TOMORROW: NBL, WNBL Round 1 Tips, Previews
SATURDAY: NBL 2017-18 Guide