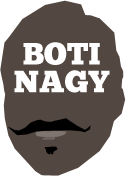 ---
Advertising opportunities available.
Please contact me.
---
NBL: Forget conjecture! Cairns in the Four
Tweet
DISMISS any speculation or conjecture whether Cairns Taipans should be in potential NBL Final Four conversations. They unquestionably have proven that they should be.
Most everyone who follows NBL basketball has had Sydney Kings, Melbourne United and defending champion Perth Wildcats pencilled - if not already engraved - in the playoff quartet.
That trio, despite an occasional up-and-down, has done precious little to suggest anyone was wrong.
So the debate has been about who will occupy that coveted fourth spot for the chance to be eliminated in the post-season's first round by Sydney.
Well guess what? There's no guarantee of that occurring just now, the Kings coming off back-to-back losses.
And the conversation which at varying times has embraced South East Melbourne Phoenix, Adelaide 36ers and Brisbane Bullets, now has an even more compelling candidate in the Orangemen.
Cairns is the only team so far to have beaten ALL three of our favoured trio. They have beaten the champion Wildcats twice, including a thoroughly convincing pantsing in Perth.
They have beaten United twice as well. And the last time anyone looked, those two still were last season's Grand Finalists. (You can never account for any future revisionist history...)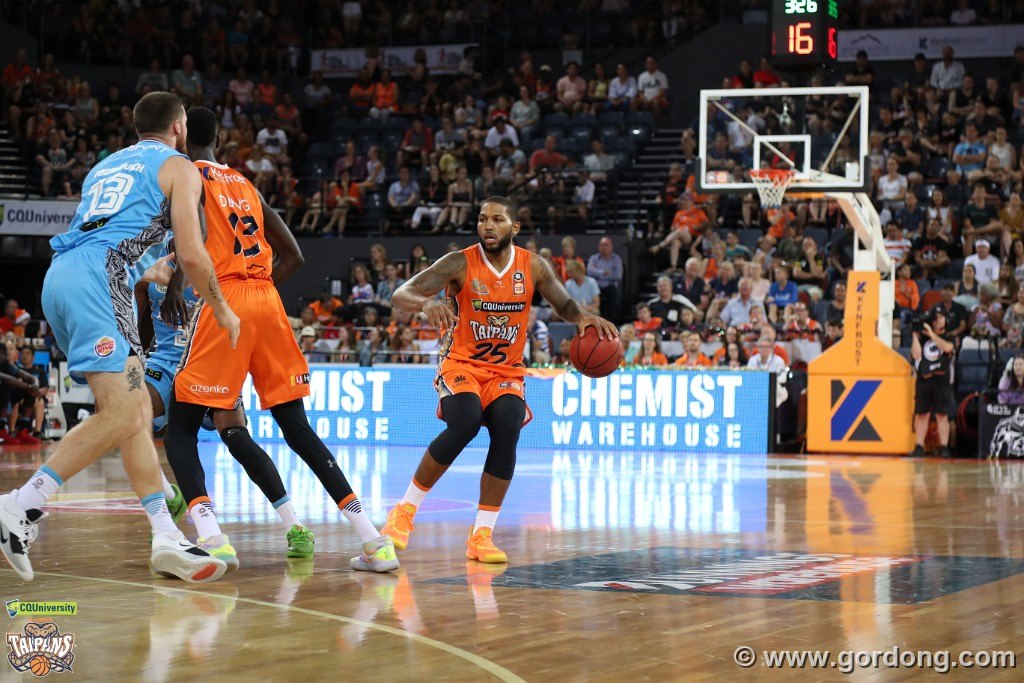 And so to powerhouse Sydney, which staved off the Taipans in Cairns 79-71 in Round One at a time when Mike Kelly's crew still had not quite figured out how to close out a game.
They now have suffered that same fate to the bomb shelter's Illawarra Hawks three times too, which is why some might be sceptical about their Final Four bona fides.
Don't be. Having not quite found the answer for Sydney at home, they did in Sydney, yesterday belting the Kings 109-98 at Qudos Bank Arena.
Bear in mind, the Taipans have not won at that venue and went in to Sin City with 0-7 their recent record against the Monarchs.
Crowns crack when they hit the floor and yesterday's win was far more comprehensive than the scoreline might indicate, the final result heavily influenced by Casper Ware's stunning final quarter in which he scored 21 points.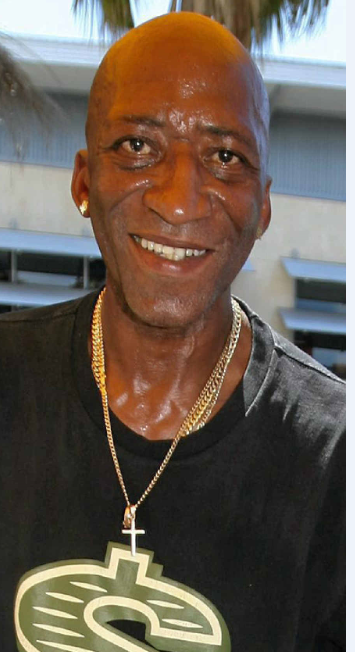 That's the most points in a single quarter since the NBL returned to 40-minute games a decade ago at the behest of Basketball Australia.
The league played 48-minute games from 1985-2009 and some pundits seem to forget it was 40-minute games from 1979-1984, during which time the late, great Reg Biddings (left) had a 63-point return against Bankstown Bruins.
Biddings had 45 in the first half so rest assured, he scored more than 21 in either the first or second 10-minute stand. But in the "modern 40-minute era", Ware's performance was the best.
There's no disputing that fact.
But there's also no disputing Cairns is legit and not only did Kelly do well in selecting imports Scott Machado and Cameron Oliver to complement returning DJ Newbill, he also was on the ball bringing in Kouat Noi.
Retaining Nate Jawai and Jarrod Kenny also were smart moves and throwing out career lifelines to Majok Deng and Mirko Djeric was a very sharp decision.
Yes, it took a little while to get it completely right and yes, those Hawks reversals are going to hurt, but hopefully not sufficiently to be the difference in competing in the post-season, or not.
* * *
THE round opened in Cairns where the Taipans enjoyed complete mastery over the Breakers.
Not long after, the Wildcats looked every centimetre their old selves as they gave Sydney a coast-to-coast lesson in aggressive basketball, before Melbourne similarly obliterated Adelaide.
All three of those matches were covered here.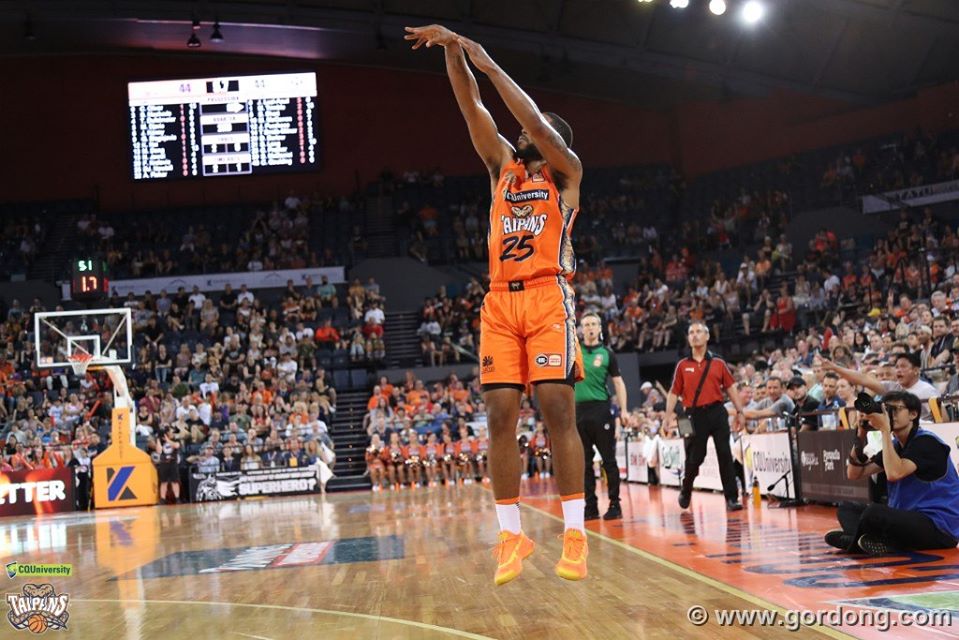 THE Bullets attracted their best crowd of the season - 5,276 at The Armoury in Brisbane - for the match with Illawarra, but if LaMelo Ball was the attraction, some fans left disappointed as he was out with bruised foot.
It didn't matter, Bulletheads with plenty to cheer about as their team manufactured a much improved effort, their 25-13 second quarter decisive.
Lamar Patterson led five Bullets in double figures for scoring while Illawarra's Angus Glover, whose story of knee injuries, heartbreak and persistence is truly inspirational, scored a career-high and equal-team high 17 points. Glover also grabbed six rebounds.
* * *
IN Melbourne, Perth continued its resurgence, this time wrestling the initiative away from South East Melbourne Phoenix despite the long-awaited return of star forward Tai Wesley.
His 15 points and four assists in 22 minutes was an encouraging return, Phoenix ahead at the half and Mitch Creek en route to a career-best 31 points.
But Bryce Cotton cut loose in the third with 15 of his 26 points, Nick Kay's 18-point, 12-rebound double included six offensive boards, while Terrico White and Clint Steindl stuck five 3-pointers apiece.
Damian Martin's 13 points was his highest score of the season while Ben Madgen maintained his recent form resurgence with a 20-point, 11-rebound double-double.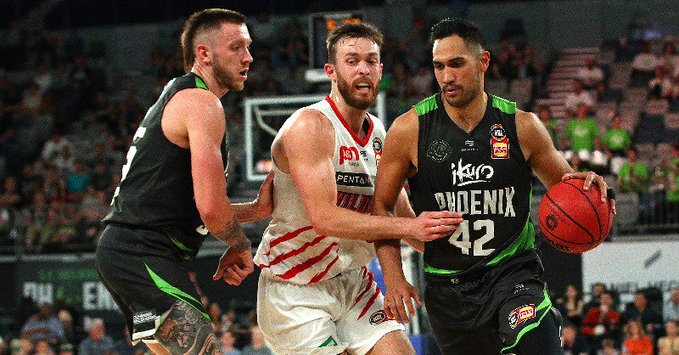 * * *
WHEN Andrew Bogut had the Kings' first six points in less than 90 seconds from the tipoff in Sydney, Cairns looked as if it might be in for a long night.
And it was, but it was a long night of celebrating as it turned back the best Sydney had to offer with DJ Newbill (31 points on 9-of-16 shooting, 4-of-8 threes), Scott Machado (21 points, 7 rebounds, 9 assists, 3 steals), and Kouat Noi (22 points on 8-of-9 shooting) leading the onslaught.
Mirko Djeric again came off the bench and sank a pair of 3-pointers almost immediately as Cairns led 30-19 after one and was making a mockery of Sydney's reputation.
Shaun Bruce (17 points on 7-of-9 shooting, three 3-pointers) and an aggressive Brad Newley (16 points, 4-of-6 threes) tried to inspire the Kings, Cairns ahead 74-63 with a period to play.
The lead in the last quarter was out to 17 before Ware started going off with four consecutive 3-pointers in a 21-point single period return.
Ware dragged Sydney back within touch before the Taipans weathered the storm, he fouled out and Cairns posted its highest score of the season, handing the Kings their first home loss.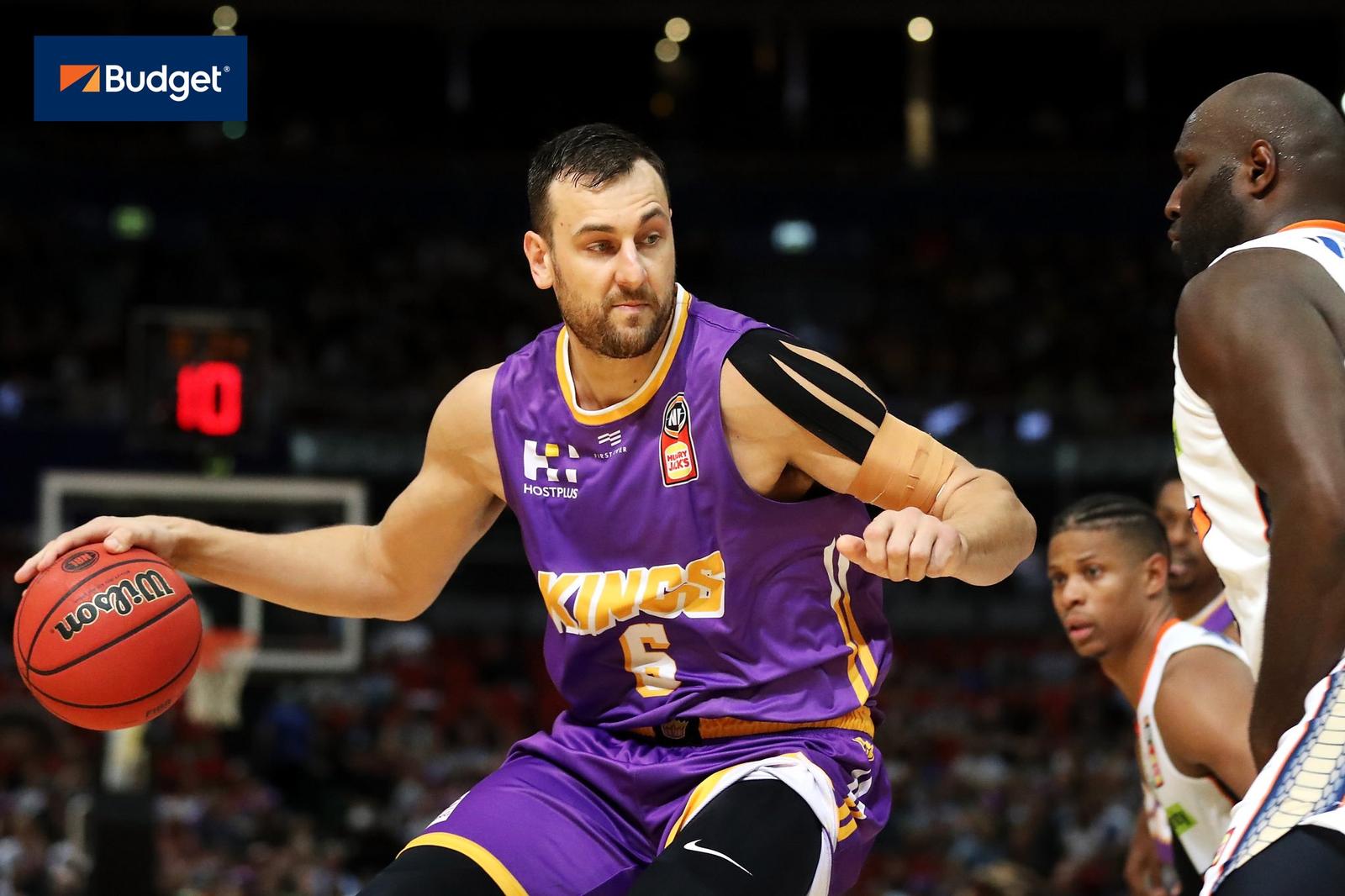 * * *
IN Auckland tonight, New Zealand set aside its recent dramas, returned Scotty Hopson and international star Corey Webster to its lineup from injuries, had Finn Delany finding form and Tom Abercrombie's best version show up for a 96-85 win over Brisbane.
Tied at 17-17 after one, New Zealand seized control in the second quarter's early going before the Bullets battled back, Lamar Patterson en route to an equal season-best 36 points, scores again level at 47-47.
Webster then cut loose to throw Brisbane on a back foot and when Abercrombie followed a 3-pointer with a sweet drive and finger-roll, the Bullets were out of ammo.
Patterson alone had 26 shot attempts, Jason Cadee, Matt Hodgson and Nathan Sobey combining for 25, Cam Gliddon a shadow of a silhouette of a chalk outline of his former self.
This team is in trouble while the Breakers, with Rob Loe also back and finally now at full strength, still can cause some mayhem.
* * *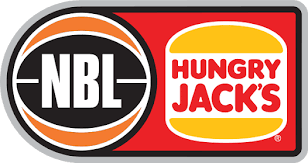 NBL ROUND 10 RESULTS
CAIRNS TAIPANS 108 (Machado 22, Deng, Newbill 20, Djeric, Oliver 12, Noi 10; Oliver 10 rebs; Machado 7 assts) d NEW ZEALAND BREAKERS 90 (Rice 30, Henry 19, Weeks 15, Ashley 11; Rice 12 rebs; Rice 8 assts) at The Orange Grove, Cairns Convention Centre. Crowd: 3,992
PERTH WILDCATS 96 (Cotton 27, White 20, Kay 19, Steindl 13; Kay 13 rebs; Cotton 4 assts) d SYDNEY KINGS 77 (Ware 13, Bogut 12, Tate 11, Bruce 10; Bogut 8 rebs; Bruce 4 assts) at The Jungle, RAC Arena. Crowd: 12,270
MELBOURNE UNITED 112 (Long 34, Trimble 20, Prather 17, Goulding 14; Long 15 rebs; McCarron, Goulding 4 assts) d ADELAIDE 36ERS 90 (Griffin 34, Randle 17, Teys 16, Drmic 14; Griffin 9 rebs; 4 with 2 assts) at The UN, Melbourne Arena. Crowd: 6,370
BRISBANE BULLETS 101 (Patterson 19, Cadee 18, Hodgson, Sobey 14, Braun 13; Hodgson 9 rebs; Patterson 6 assts) d ILLAWARRA HAWKS 91 (Glover, Blanchfield 17, Dech 14, Ogilvy, Boone 11; Ogilvy 11 rebs; Dech, Naar 5 assts) at The Armoury, Nissan Arena. Crowd: 5,276
PERTH WILDCATS 108 (Cotton 26, White 19, Kay 18, Steindl 17, Hunt 10; Kay 12 rebs; Martin, Wagstaff 4 assts) d SOUTH EAST MELBOURNE PHOENIX 98 (Creek 31, Madgen 20, Roberson 19, Wesley 15; Madgen 11 rebs; Wesley, Roberson, Gibson 4 assts) at The Fire Pit, Melbourne Arena. Crowd: 3,930
CAIRNS TAIPANS 109 (Newbill 31, Noi 22, Machado 21, Oliver 12, Djeric 11; Machado 7 rebs; Machado 9 assts) d SYDNEY KINGS 98 (Ware 23, Bruce 17, Newley 16, Bogut, Tate 12; Bogut 12 rebs; Ware 7 assts) at The Kingdome, Qudos Bank Arena. Crowd: 8,638
NEW ZEALAND BREAKERS 96 (Webster 23, Abercrombie 19, Delany, Hopson 14, Ashley 11; Delany 8 rebs; Delany, Webster 3 assts) d BRISBANE BULLETS 85 (Patterson 36, Cadee 11, Hodgson 10; Hodgson 9 rebs; Patterson 6 assts) at The Breakwater, Spark Arena. Crowd: 5,332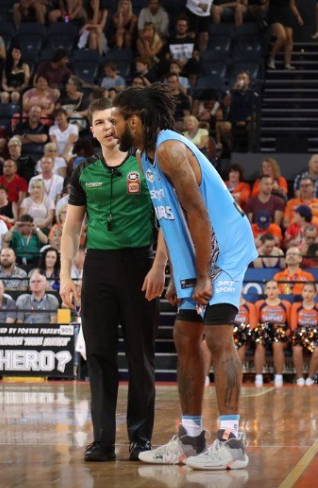 "Psst. Which way is the exit? Think I might bail."