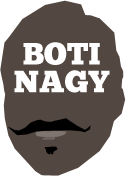 ---
Advertising opportunities available.
Please contact me.
---
It's Brisbane with a bullet as Lamar stars
Tweet
BRISBANE tonight overcame a week of turmoil for coach Andrej Lemanis as Lamar Patterson delivered the match-winning play with 6.4 seconds left in a 106-104 NBL escape over Adelaide.
Dan Dillon was the 36ers' first unlikely endgame hero with 37.9 seconds remaining when he scored off a power drive to the hoop, then converted a bonus free throw to bring Adelaide to 102-103.
Jerome Randle (25 points, four assists) then snatched his third defensive rebound of a dramatic night at The Armoury, driving the length of the court for a coast-to-coast layup under intense heat from Nathan Sobey.
Randle's super bucket gave the Sixers a 104-103 lead with 13.9 ticks left on the clock.
But just as Cam Gliddon last year delivered in the clutch, this time it was Patterson who came through after EJ Singler (NBL career-best 20 points on 8-of-14 shooting, five rebounds, six assists, a steal and a block) missed a tough shot under extreme pressure from Eric Griffin.
Singler, who just caught the inbounds pass near the top of the key and took four steps before launching into his move - that is, of course, the problem with the discretionary travel ... you can't call it in the last quarter-minute if you haven't called it all night - was not even close with his contested shot. But Patterson being Patterson, he somehow manufactured a grab of the offensive board and clumsily tossed it back up and in!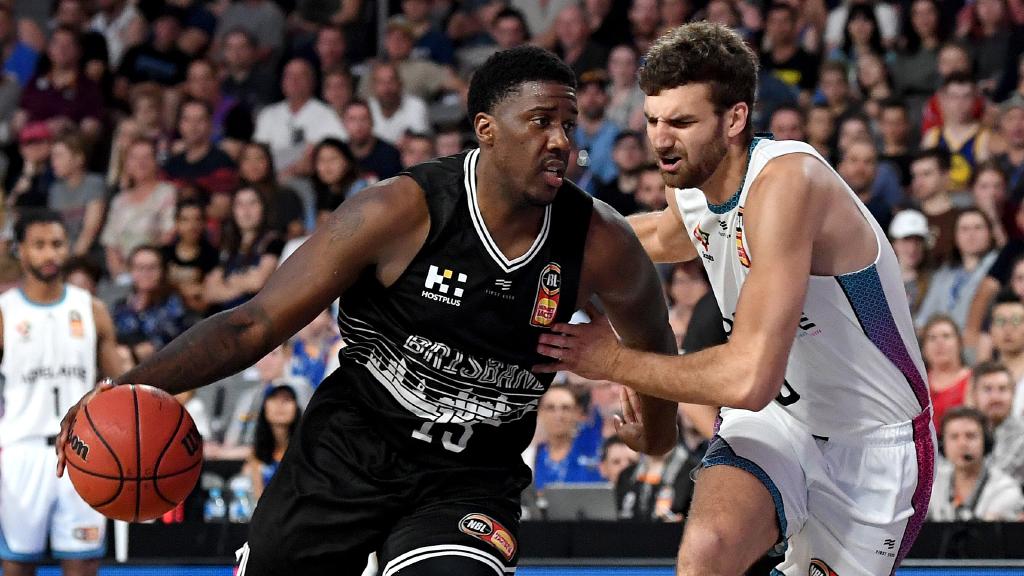 Additionally fouled on the play with 6.4 clicks left, he missed the bonus to leave the score at 105-104, but Singler came up with a monster offensive rebound.
Fouled with 2.5 seconds left, he made the first free throw, then aborted the second, leaving Adelaide no time for anything but a heave-and-hope.
This time it was the Bullets celebrating, both teams with a rare boxscore "snap" - three players scoring 20 or more points.
For Brisbane it was Patterson with 27 (plus six rebounds and two assists, Sobey with 21 - all in an amazing first half where he was 6-of-9 before finishing the game on 6-of-10 - and Singler 20.
Adelaide's trio was the less likely unit of Randle (25), Anthony Drmic with a career-high 25 points on 9-of-13 shooting alongside a career-best six assists and five boards, and Brendan Teys with 22.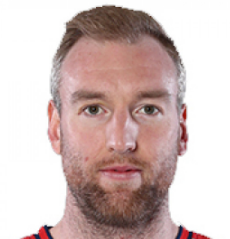 Playing in front of friends and family, the Brisbane-born Teys (pictured) finished one point shy of his career best and did it on 9-of-10 shooting. Injured late, his absence from the endgame was significant considering his total scoring this season amounted to 13 points in Adelaide's previous nine games.
The 36ers' effort was all the more meritorious considering prominent-scoring Daniel Johnson had a season-low two points on 1-of-6 shooting and Adelaide's 31 fouls were the most for any team this season.
The momentum swings were huge, Johnson annoyed late in the first quarter when he was clearly fouled for a no-call, then pinged for an offensive foul in the 36ers' next attack.
The quarter finished locked at 27-27 before Brisbane took control in the second to go five clear igniting a 36ers' roll pushing them six ahead.
Just 2:23 out from halftime, Drmic drove to the hoop through traffic to throw down a huge dunk reminiscent of Mark Nash in the classic 36ers-Hawks 2001 semi final series decider.
Drmic had 13 points to halftime and Teys 12 but Sobey caught fire to swing the momentum back to the Bullets before a coast-to-coast drive by Dillon had Adelaide in touch 55-56 at halftime.
Jason Cadee (pictured) and Patterson saw Brisbane 65-59 clear in the third before an 8-0 Adelaide response for the lead forced a Lemanis timeout.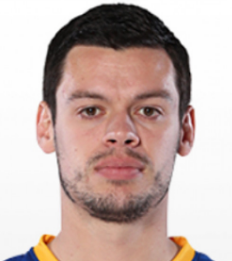 Drmic may have produced Adelaide's single best highlight play of the evening but Will Magnay topped it for the Bullets when he drove around a stumbling Harry Froling to the basket to throw down a massive slam.
The 36ers turned the ball over on the inbounds play and Sobey found Magnay for a sweet back-up back-to-back whack, sweeping the Bullets from 74-73 to 78-73.
Cadee was ejected on an unsportsmanlike foul with 5:45 left after Griffin was called for manhandling him as he advanced the ball, Cadee throwing his arm back and catching Griffin under the chin.
On top of a virtually meaningless tangle with Teys which erroneously led to technical fouls on both - what the hell happened to referees showing common sense? The lure of the video review and TV time is just too much for some of our men with whistles - Cadee had to exit.
(That's the same young man in the thick of it, endeavouring to keep the peace during the Melee in Manila between the Boomers and Philippines last year...)
It didn't slow Brisbane for long, Patterson awarded a dubious basket on a totally phantom goal tend before consecutive Randle baskets - a jumper and a drive - brought Adelaide back to 92-93.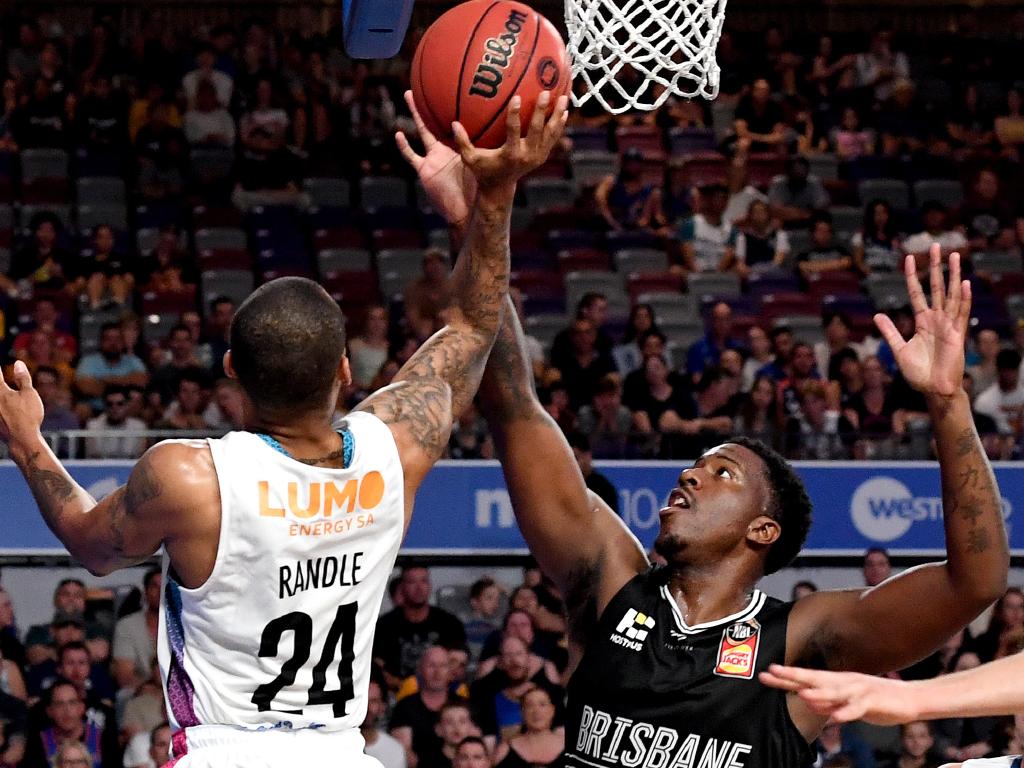 Inside the last two minutes, Patterson took the Bullets ahead 100-92 but a 7-1 Sixers' run highlighted by a Randle-to-Griffin dunk kept it interesting.
For Bullets fans, it was slightly moreso, the win capping a tumultuous week which included revelations Lemanis had vacated the Boomers head coaching role ahead of next year's Tokyo Olympics.
Brisbane now backs up against United in Melbourne on Sunday, Adelaide at home to New Zealand.
BRISBANE BULLETS 106 (Patterson 27, Sobey 21, Singler 20, Magnay 11; Patterson 6 rebs; Singler 6 assts) d ADELAIDE 36ERS 104 (Drmic, Randle 25, Teys 22, Griffin 18; Griffin 8 rebs; Drmic 6 assts) at The Armoury, State Netball Centre. Crowd: 3,012