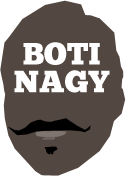 ---
Advertising opportunities available.
Please contact me.
---
Tips: United to stand ... and deliver
Tweet
TROUBLED NBL fans concerned about Melbourne United's 0-3 season start should enjoy relief this round, while Melbourne Boomers' WNBL bona fides will be well and truly tested.
The NBL round opens tonight in Auckland with the clash of Next Stars marquees RJ Hampton and his Breakers hosting LaMelo Ball and the Hawks.
It would surprise no-one if this game takes over as the single most-watched NBL game in history given the interest in these two young NBA-bound tyros.
The Breakers' 7,494 attendance for last round's home opener against Sydney was their greatest for a first tipoff in the club's storied history but the potential viewership via the various available platforms now should number in the millions.
No, that's not the latest rhetoric out of headquarters or the NBL cheerleading we get daily, it's a potential fact considering more than one million people in the US viewed Ball's first game for Illawarra against Brisbane on Facebook.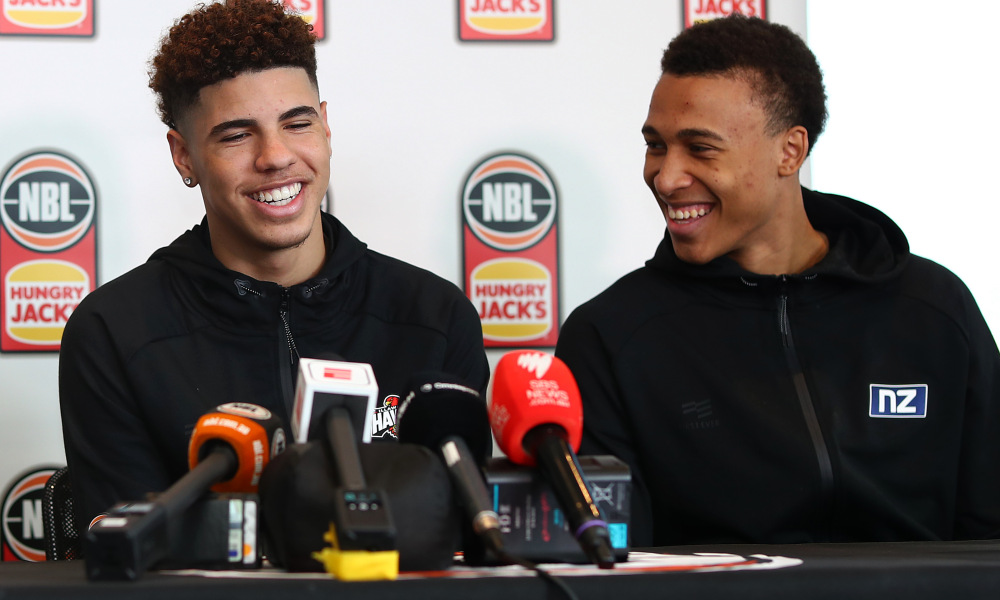 That now rates as the most watched game in NBL history. So what happens when we get Ball AND Hampton together finally?
Well we'll know soon because it unfolds tonight in front of no shortage of NBA scouts and facilitators at Spark Arena, and there's no underplaying the effect and interest these exciting young stars generate.
For example, the NBL's Instagram has jumped from 77,000 to 129,000 — that's more followers than soccer's A-League. Illawarra's Instagram increased from 8,000 to 62,000.
Those are facts. The duo can play - as can Sydney's Didi Louzada. The NBL still owes Adelaide 36ers coach Joey Wright and Dream Academy chief Raheim Brown a thank you note for coming up with this "one-and-done" idea with Terrance Ferguson, which the league then parlayed into its "Next Stars" program.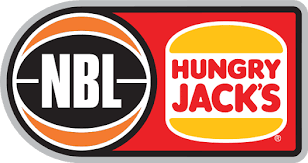 THIS WEEK...
V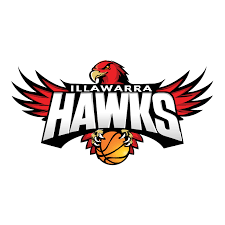 WHEN that ball gets tossed into the air for tipoff though, all the hype about Hampton and Ball will pale into insignificance as both clubs strive to make a point about their respective 2019-20 seasons. New Zealand is 0-2 but its sample size is Sydney, who many pundits have as potential league champs. The Breakers are ready to claim a scalp and right their course toward a Final Four finish. Illawarra meanwhile is trying to find a workable rotation and combinations that can gel when the going is at its toughest. The Breakers have superior talent and should notch their first W.
CAIRNS at ADELAIDE
EVERYONE other than Wildcats fans loved what Cairns did in Perth last round, the challenge for coach Mike Kelly and his crew now to repeat that level of intensity, self-belief and work rate at Adelaide Entertainment Centre. It's no small ask or task because, as more often is the case than not, Joey Wright's assemblage is beginning to find its way, as wins over Brisbane and Illawarra last round indicate. Both those clubs already have lowered the Orange's colours and after a quality game, this one should end similarly, with a 36ers win.
SOUTH EAST MELBOURNE at PERTH
HOW much is everyone gearing for this? The Phoenix already have exceeded all early expectations - although probably not their own - but, and with the exception of last week's "abberration", beating Perth IN Perth still is one of the league's most challenging assignments. South East will definitely be up for this mission not-impossible but the Wildcats also will be keen to reassure home fans last week's journey into the Twilight Zone was a one-off. Dario Hunt needs to show more of his prowess at centre as Dane Pineau will have a go, while Keith Benson has to go. Cotton V Roberson - if it eventuates because Damo will probably shadow the Phoenix star - also is worth admission. Perth.
NEW ZEALAND at MELBOURNE
THIS is the game where United has to turn its ship around and start chugging along forward but the Breakers have fairly positive history in Melbourne and won't be playing patsy. The Trimble-Goulding-McCarron combo needs to own the Webster-Hampton-Hopson trio, while Shawn Long will want to impress against his former club. So will Alex Pledger, whose backup minutes are often gold for Melbourne, and Shea Ili, who has been thriving since his move. If the Breakers expect to contend, then this is a game they must get while United is down. But I'm tipping Melbourne to climb off the ropes here and deliver a KO.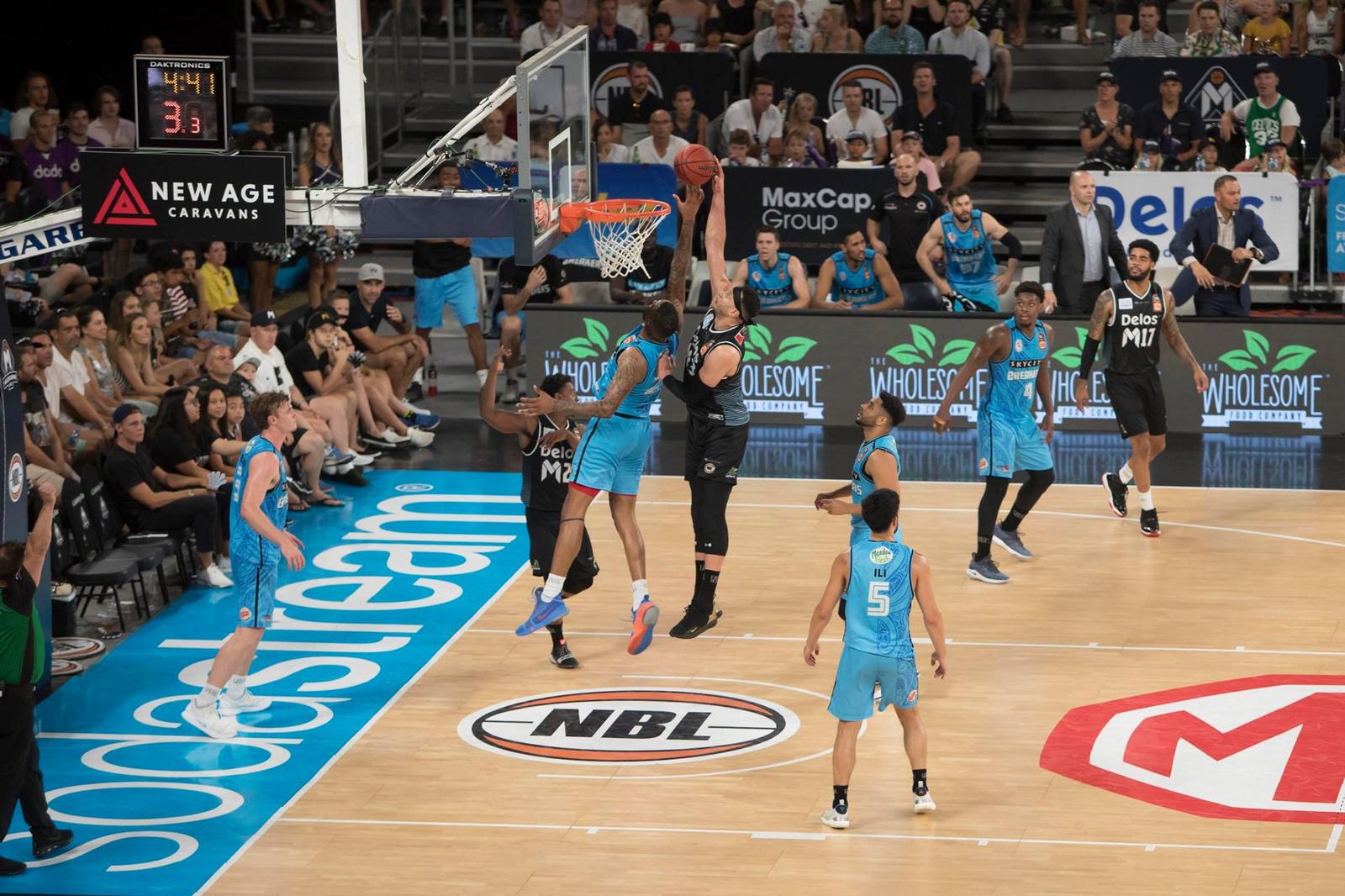 LONG GONE: Remember when Shawn Long was with the other guys and Josh Boone at United?
BRISBANE at SYDNEY
STILL not sure why there's so much excitement about Brisbane. Nathan Sobey is a super-athlete and Lamar Patterson one of the top imports. But the Bullets still need a real point guard and to revisit their other import choices for this team to work. Kevin Lisch's ankle fracture is terrible news for the Kings but then they did beat NZ Breakers at home and away without him so Will Weaver does have depth he can utilise. Weaver versus Andrej Lemanis, who he backs up in the Boomers program, in itself will be a sideline highlight but Matt Hodgson and rapidly-rising Will Magnay will need big performances to match it with Andrew Bogut. Then there's Casper Ware... Sydney to win.
ADELAIDE at SOUTH EAST MELBOURNE
HOW much will Mitch Creek be fired up for this? Sure, he left Adelaide with no beefs with his team or the coach or the city, having loved his 197 NBL games there. But management ensured when he left he wouldn't be back and it's human nature for him to want to show them what a mistake that was. His three games with SEM Phoenix have been at another level and he will be a huge factor here. So will the PG duel between the new guard of John Roberson and the old master Jerome Randle. Adelaide's bigs such as Daniel Johnson, Eric Griffin and Obe Kyei will be problematic and Jack McVeigh is looking like Anthony Drmic did when he first found his feet. Leaning toward the home team but a 36ers road win would not surprise. Should be one of the games of the round.
PERTH at ILLAWARRA
THE Hawks' season could potentially be on the brink now if they dropped to New Zealand as predicted but Illawarra has enjoyed great success against the Wildcats in Wollongong. Those successes were during the McLeod and Beveridge eras though, and how much Matt Flinn learned beside them will be on show here. Perth has a 10th championship firmly in its sights, has been there-done that, and apart from its Cairns blemish, is humming along steadily. It also has the answer for players such as Aaron Brooks and LaMelo Ball in an Illawarra rotation which is far from settled. Truly, it is hard to go past the champs.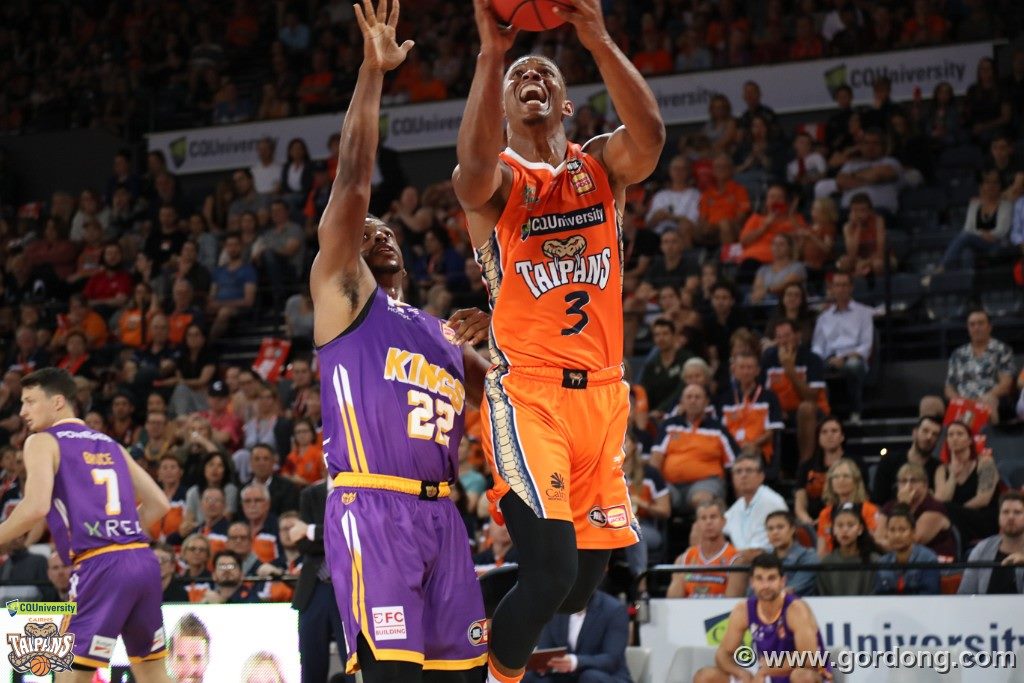 MELBOURNE at CAIRNS
TAKING it to Sydney at home (above), beating Perth in Perth - sorry, that's a typo, it should be "belting Perth in Perth" - Cairns has had performances it can hang its hat on ahead of this visit by a United team searching for more numbers in its W column. Scott Machado continues a history of star point guard finds by the Taipans and the Orange Army will love his battle with their last great PG, Melo Trimble. (There's still an inquiry raging as to why he didn't go to Brisbane Bullets, which is the usual pathway for Cairns stars, but then it probably was just an ownership paperwork error.) This game will close out the round on a high but it is a must win for Melbourne and it should get there.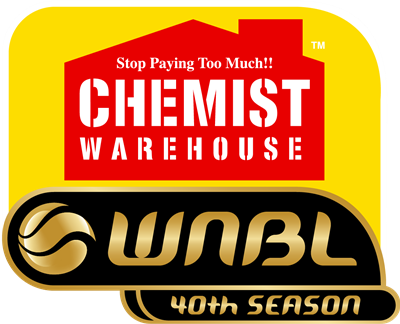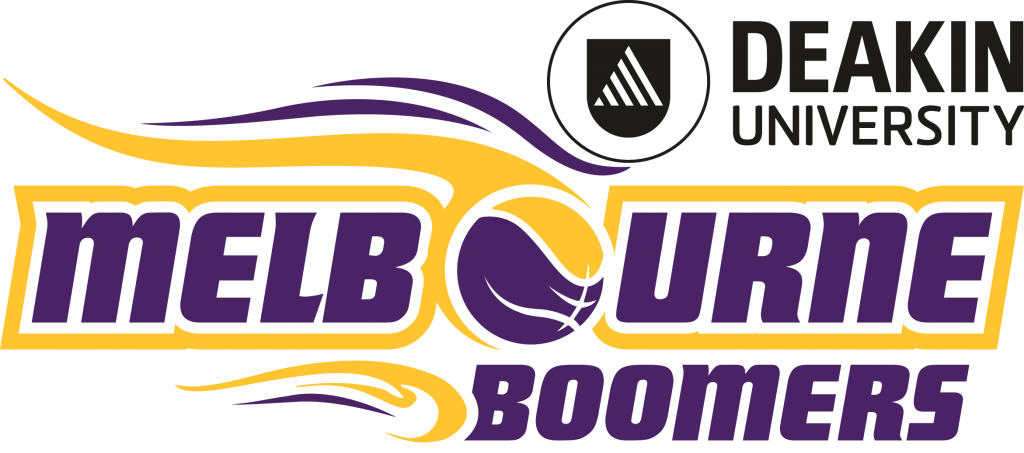 V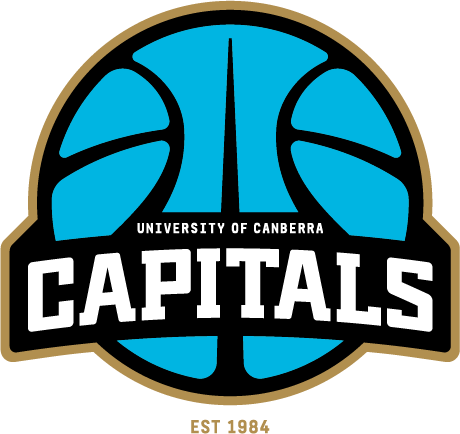 THIS is a test for both clubs for different reasons. The unbeaten champion Capitals haven't ventured out of Canberra yet and the league-leading Boomers only have Bendigo's scalp to boast about - twice. So how legit is Melbourne and how good will Canberra be on the road? Those are the key questions as the Caps endeavour to bring along star Opals centre Marianna Tolo from injury while current Opals centre Cayla George works to make her case for Tokyo. Ezi Magbegor and Lindsay Allen run into Keely Froling and Kia Nurse in what should be great battles. The Boomers' issue will be curtailing 2019 league MVP Kelsey Griffin, currently averaging 19 points (fifth in the WNBL behind Nurse's league-leading 22), 16.5 rebounds (first) and 2.0 blocks. Canberra to win.
BENDIGO at SOUTHSIDE
BUOYED by their strong showing at Melbourne last round before their even better come-from-behind rout of finals wannabe Perth, the Spirit will be ready to give Southside as much heat as they can at Dandenong. Carley Ernst had a career-game in the win over the Lynx, and both she and Tessa Lavey - as former Rangers when Southside was still Dandenong last season - will be familiar with their freshly painted surrounds and anxious to flatten the Flyers. Southside is travelling along smoothly, escaping Perth in an overtime thriller. It has Jenna O'Hea averaging 20 points at 68.6 percent, with 5.7 assists and 3.3 steals, banging the threeball at better than 57 percent. The PG clash of Leilani Mitchell and Kelly Wilson, teammates in Canberra's championship last season and jointly leading the league in assists with 8.0, also will be fun. But this will be a Southside win.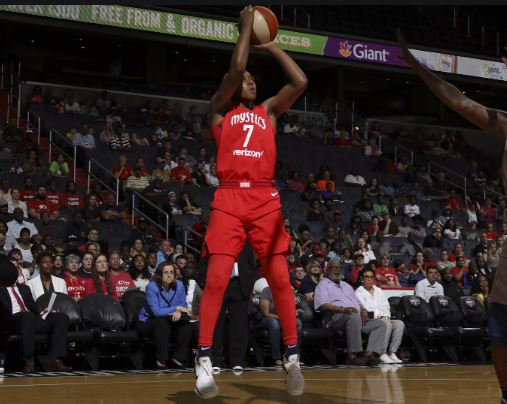 ADELAIDE at PERTH
WNBA champion Ariel Atkins (above) stays in red for her WNBL debut with Perth Lynx, a playoff wannabe team which will be smarting from its double road losses last round. It should have beaten Southside in regulation and drew an amazing performance from Alison Schwagmeyer-Belger. But after that overtime disappointment, the Lynx squandered a 10-point quarter-time lead to fade out against the Spirit in Bendigo. Home and refocused, Perth will see Adelaide as a prized target, the Lightning still down key import Crystal Langhorne (knee) and again needing big efforts from their entire roster. Briana Turner looked the goods last round but the odds here favour Perth at home.
CANBERRA at SYDNEY
WITH its season slipping away, Sydney really needs to stop and make a statement against a quality team, and who better than their arch rival Canberra? The Caps will have already played in Melbourne and have to travel, giving the Flames a chance to run them early. The problems are twofold with too much of the offensive workload being left to Alice Kunek and Colleen Planeta, with greater consitency needed from Alex Wilson and Tahlia Tupaea. And defensively, Sydney really needs to assert its intensity and authority. Unfortunately for Flames fans, it won't be in this.
MELBOURNE at TOWNSVILLE
NOT so long ago, these clubs were playing for a WNBL championship. Now they are both working to keep their seasons travelling in a forward motion. Ladder positions suggest the Boomers should start favourites but when you start looking for matchups, there's no clear favourite. Opals Abby Bishop V Cayla George, Darcee Garbin V Ezi Magbegor ... there's a good start. Bridget Carleton needs to fire for the Fire, Tess Madgen (below) and Micaela Cocks sure to have their hands full with Lindsay Allen and Maddie Garrick, and let's not overlook Sophie Cunningham. Melbourne just looks a fraction deeper but laying in wait, a Townsville breakthrough would not surprise.