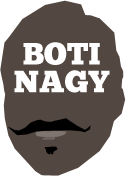 ---
Advertising opportunities available.
Please contact me.
---
WC Wrap: When 4th is your best, and worst
Tweet
IT was a magnificent FIBA World Cup tournament for an Australian team which made history (twice), played its heart out, filled a nation with pride at its erstwhile endeavour and finished three rankings atop the USA.
On most balance sheets, that looks pretty sweet given who may yet join this group for the medal campaign at next year's Tokyo Olympics.
Winning six straight games - a record for a Boomers team at a Worlds or Olympics - and reaching the Cup's Final Four both were huge "firsts" for our Australian men's team, and hats off to them. That is a successful campaign.
But then again, it's also true that if you reach the top four and finish fourth, you returned the worst possible result. Draw a happy face on it as you wish but the way the results fell, the 2019 FIBA World Cup did not just give our Aussies a shot at a medal. It gave them a shot at GOLD.
The argument then also can be made that coming home with an all-time World Cup high of fourth place is Fool's Gold. So which has more currency?
If in the time-honoured words of Charles Dickens, "It was the best of times, it was the worst of times," let's call this:

THE Boomers gave us one hell of a ride in China, playing some extraordinary team basketball against a couple of teams which, it successfully can be argued, were loaded with considerably more talent.
It can even successfully be argued Australia's team at the 2016 Rio Olympic Games, which also finished fourth, was more talented than this one.
So it isn't a case of "glass half full" to say Australia finishing fourth in the world remains a very distinguished and positive result.
Basketball isn't even rated among the top three sports in this country yet - as an out-of-touch-with-reality mainstream media coverage again reinforced, almost daily.
Patty Mills was the Boomers' standout by far, averaging a team-best 22.8 points per game at an amazing 49.6 percent. When you consider the level of game-by-game pressure to which he also was subjected, there can be little doubt he was the World Cup MVP.
Spain's Ricky Rubio had a great tournament, but he should have been fined by FIBA for that shocking flop against the Boomers in the semi final where he clutched at his throat after Andrew Bogut brushed his shoulder. Sorry, but that kind of behaviour shouldn't be rewarded with the tournament's most prestigious individual honour.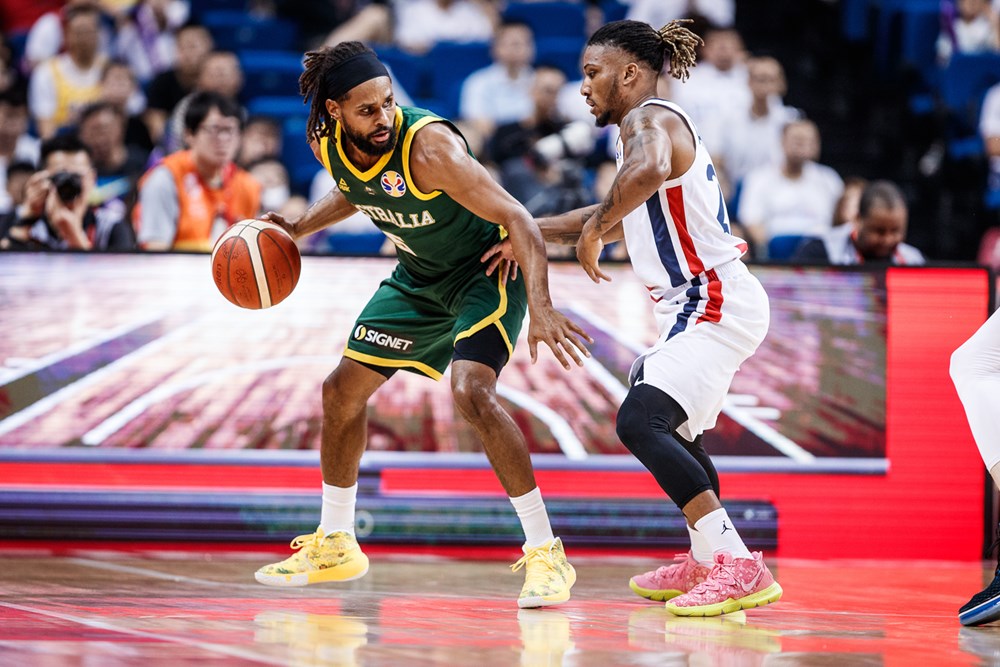 And leaving Mills (above) out of the All Star Five also was a joke and again speaks to FIBA's Euro-centricity and anti-Australian attitude. Australia dominates and wins the Asia Cup and should have Mitch Creek and Daniel Kickert in the tournament All Star Five but it has NO-ONE.
Spain wins the World Cup and has two players in the Star quintet.
Right. FIBA ... consistent as ever.
France's Evan Fournier had a magic tournament and deserves to be there from the Bronze Medallists. But was he better than Patty over the tournament? No.
And what the hell is Bogdan Bogdanovic from a Serbian team which finished fifth - that would be BELOW Australia - doing there at all? No, no Euro-centricity there at all. Or fairness. But we should be used to that by now.
Marc Gasol killed the Boomers in the semi and Argentina's Luis Scola, at nearly 40, was the story of the tournament so no quibbles with either veteran's inclusion.
But Mills was the main man, ultimately worn down by his lack of consistent offensive support. But let's address that shortly.
In the meantime, what did this campaign positively give us?
Firstly, it's impossible to ignore 52,000-plus people saw the Boomers defeat the USA for the first time in history at Melbourne's Marvel Stadium, or that more than 100,000 fans saw the two pre-World Cup matches.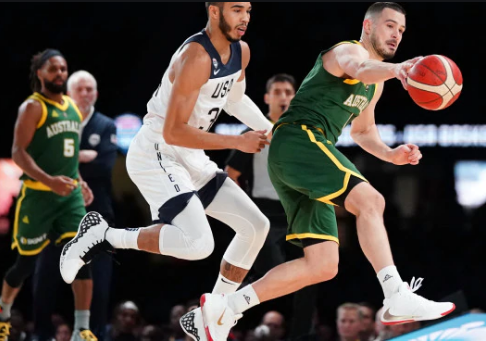 Beating Canada, Senegal, Lithuania, then the Dominican Republic, France and the Czech Republic saw the Boomers play some inspired and convincing basketball.
Matthew Dellavedova, Aron Baynes, Jock Landale, Joe Ingles, Andrew Bogut, Chris Goulding all joined Mills in having their own big game, or two. And Nick Kay and Mitch Creek showed they could be relied upon to do jobs, as required.
The semi final against Spain was a double-overtime classic but the Boomers ran out of running mates for Mills, Kay working hard for a double-double. It was an epic game, won and lost several times, sweeping every Boomers supporter through a roller-coaster of conflicted emotions.
And recovering from that shattering disapointment to beat France for a second time - the Boomers historically struggle to beat the same team twice at a major international - was going to take just that bit more than the Boomers had left.
So we are left with an overwhelming sense of pride in what these men achieved for our country of passionate basketball fans, albeit still a small sporting community. We discovered Kay can play at this level and Goulding, in the role usually reserved for Ryan Broekhoff, could flourish too.
That's the glass-half-full and very accurate portrayal of what was achieved in China.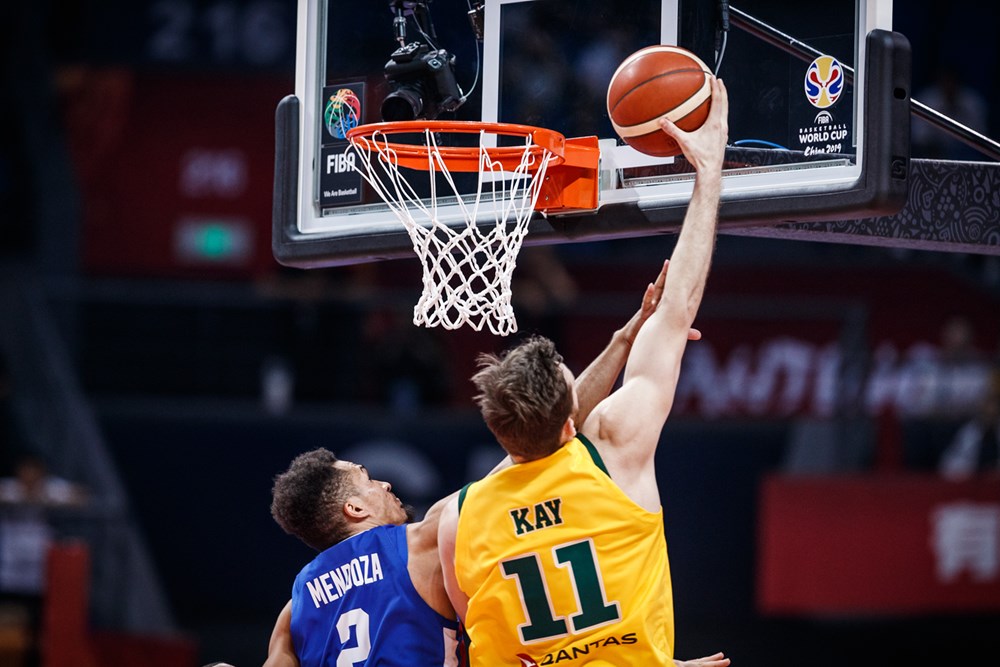 Of course, if a glass is half full, it also is half empty.
Australia was seconds away from beating Spain in regulation and if it had, the likelihood is fairly compelling it would have won the Gold Medal.
Ponder that for a moment because the Boomers may never again have an opportunity such as that one. It literally was the golden opportunity of a lifetime.
Spain smashed Argentina by 20 in the Gold Medal game. Yes, the same Spanish team which took two overtimes to shake off those pesky Boomers.
Come Tokyo Olympics and USA won't be sending "Team C". Canada won't be suiting Team B. While we like to get excited about who else from our growing NBA stocks we might finally suit in Japan, there's more than a few other nations with NBA reps who will step up in 12 months too.
Yeah, there will be our customary gold speculation but just grabbing that elusive first-ever medal will be tough enough, believe it.
And Australia has some real issues to address.
In three international events since stepping up from the role of Brett Brown's assistant at the 2012 London Olympics, coach Andrej Lemanis has brought home a 12th place from the 2014 World Cup, a fourth at the Rio Olympics and a fourth at this World Cup.
Believe it or not, it is a better record than his three predecessors Brown, Brian Goorjian and Phil Smyth, none of whom got anywhere near medal rounds, a feat previously achieved by Barry Barnes at the 2000 Olympics.
That said, here are my observations of how Lemanis ran this campaign. For a start, why the need for such a deep team of assistants? Luc Longley, Adam Caporn, Will Weaver, David Patrick?
(If they all have independent roles, then sack whichever one drove the pick-and-roll strategy of our bigs hanging back while opposition shooters had free rein from the elbows and 3-point line.)
Were they all part of the team selection process? If so, somebody needs to go because selecting Cam Gliddon, Nathan Sobey and then adding David Barlow was ridiculous and put all three players into positions of representing their country at a level where they could not successfully compete.
No quibble with any of those players, who obviously trained well - OK, Barlow didn't even get a camp invitation, making a complete mockery of that entire process - and were given shots they earnt.
But the folly of their selection quickly was self-evident because Lemanis simply could not use them. Sobey looked a boy among men, Gliddon's sole contribution was token late-game defence on two Canada 3-point makes at a time points spreads may still have been important.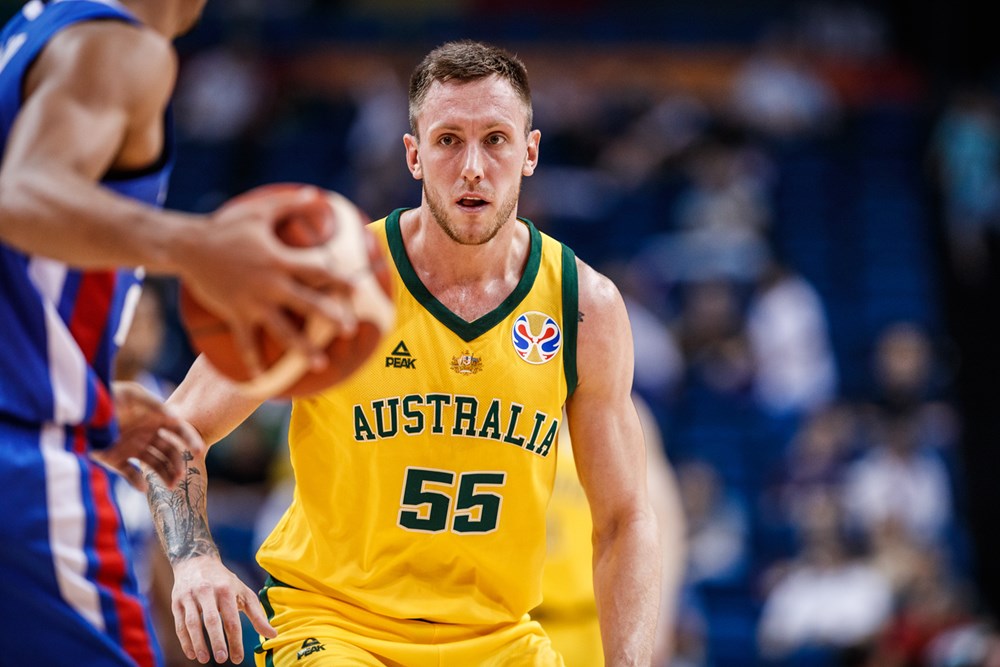 Mitch Creek's omission for Xavier Cooks also was erroneous. As Creek (above) showed, he deserved to be there, with or without Cooks, who unfortunately withdrew, injured.
From all accounts, Jock Landale looked the part at camp and he did well at the tournament, even if his youth - and by "youth" I simply mean inexperience at this level - showed out a few times.
Landale would have done just as well off the bench but Lemanis wasn't feeling obliged to juggle NBA egos in the two-game prep against Canada, so Jonah Bolden did a runner. (But only after the second game where he showed that yes, he did belong.)
The fact is in this new landscape where NBA players are factors in national teams, the sad truth is an occasional compromise has to be made. Would starting Bolden in Perth have been such a huge concession? Really?
If you can't read the modern player and instead just wish it was like yesterday, then prepare for further knock backs from our newer NBA players. For the coaching panel, it's a case of grow, or go.
Yeah, I know it shouldn't be that way but the Sunday night movie was great once too, and that also is a thing of the past.
Given Sobey, Gliddon and Barlow had no contribution to make in China, their selection decision falls completely on the coach. Everyone could see Mills, Dellavedova, Ingles were cooked by the Bronze Medal game.
Why? Because the Boomers couldn't go deep into our bench earlier in the tournament to manage the minutes of our main men.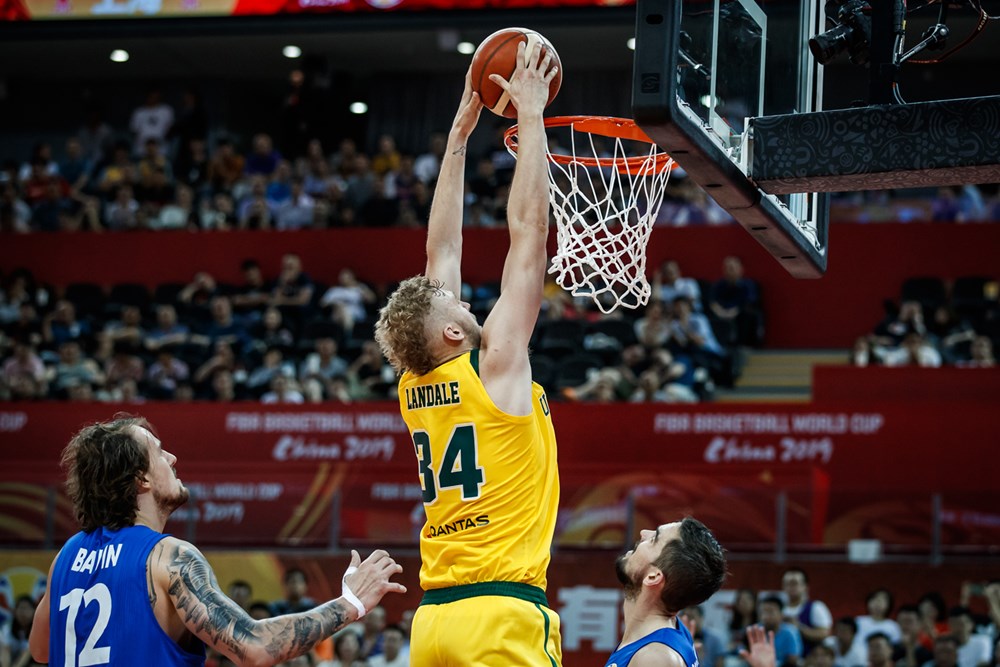 Would the length and athleticism of Deng Adel been of any use in China? You betcha. So Delly, Patty, Jingles, Baynes, Bogey and Goulding from the Rio team easily could have further been supported by Bolden, Landale, Kay, Creek, Adel and a Brock Motum.
Too big? Too cumbersome? OK. Drop Brock and whack in Mitch McCarron maybe. Whatever. The point is we only legitimately went nine deep and by the back end of the tournament, the guys we needed firing were tiring. That's bad player management.
The inability to change the pick-and-roll tactics or to adjust with any strategy to cope with Spain playing a box-and-one on Patty suggests maybe we don't have enough assistants!
Seriously now. The team showed such great heart, fight and mateship that to again fall short was borderline tragic.
Delly is the king of hustle, but he needs to abandon that runner, teardrop, floater because it goes in so very very rarely. Ingles needed more encouragement to shoot and facilitate in equal measure. It shouldn't be one or the other.
And it is impossible to overlook the turnovers. They often are a sign of a team or a player in two minds. The biggest worry of that is it never improved, key turnovers marring every performance and requiring so much more effort, energy and courage to overcome.
Ben Simmons, Broekhoff, Dante Exum, Thon Maker et al certainly change the depth and strength of the Boomers for Tokyo, assuming they all agree to participate.
But the basic defensive and offensive strategies - just remember how often the offence dried up if Mills was handcuffed or manhandled - and the handling of today's new breed of player are essential areas to address or Tokyo will only be the latest in a long line of "our greatest team ever" outfits to fall tantalisingly short of the podium.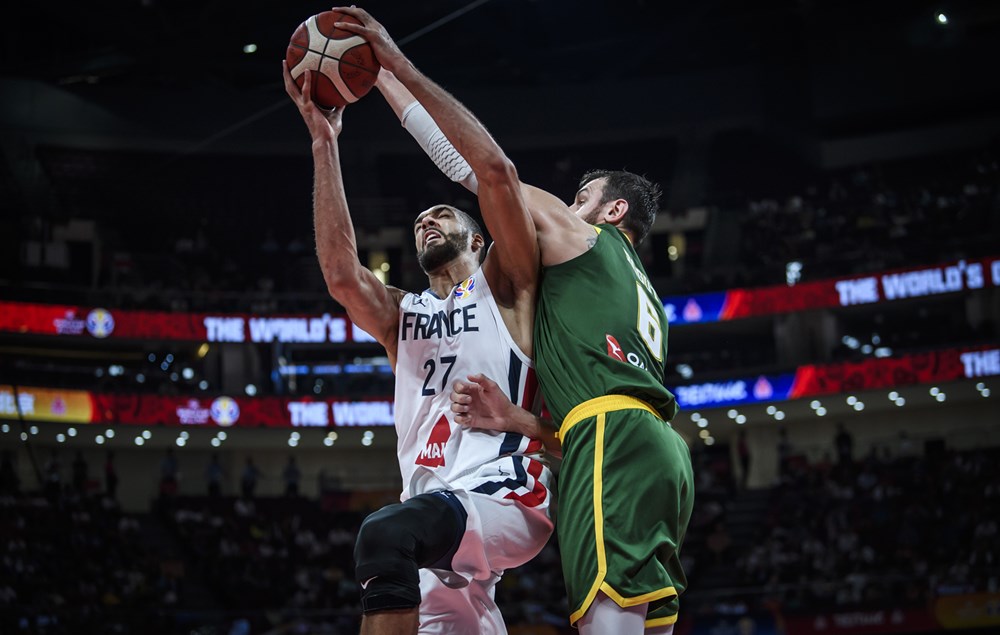 2019 FIBA WORLD CUP Most Valuable Player: Ricky Rubio (Spain)
2019 FIBA WORLD CUP ALL STAR FIVE
Ricky Rubio (Spain) 16.4ppg, 6.0apg, 4.6rpg, 1.54spg
Evan Fournier (France) 19.8ppg, 3.0apg, 3.8rpg
Bogdan Bogdanovic (Serbia) 22.9ppg, 4.4apg, 4.1 rpg
Luis Scola (Argentina) 17.9ppg, 8.1rpg
Marc Gasol (Spain) 14.4ppg, 4.1apg, 5.5rpg
2019 FIBA WORLD CUP FINAL POSITIONS
GOLD: Spain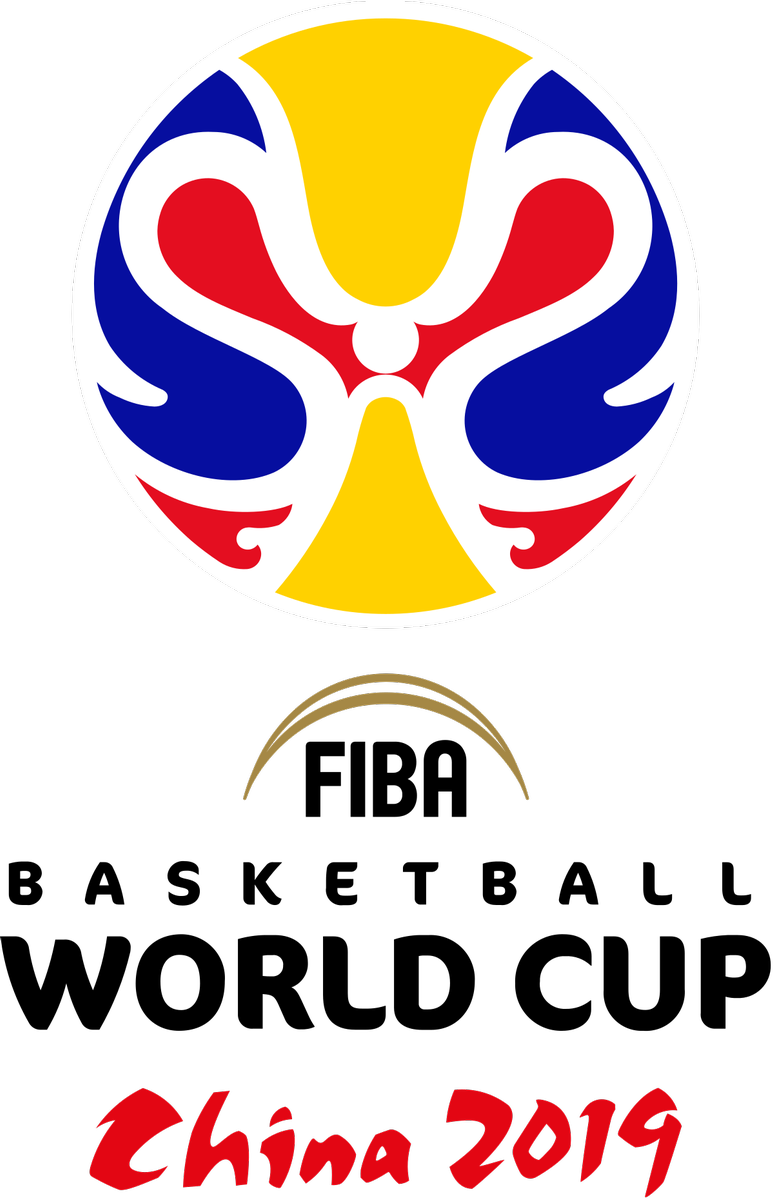 SILVER: Argentina
BRONZE: France
4 Australia
5 Serbia
6 Czech Republic
7 USA
8 Poland
9 Lithuania
10 Italy
11 Greece
12 Russia
13 Brazil
14 Venezuela
15 Puerto Rico
16 Dominican Republic
17 Nigeria
18 Germany
19 New Zealand
20 Tunisia
21 Canada
22 Turkey
23 Iran
24 China
25 Montenegro
26 Korea
27 Angola
28 Jordan
29 Cote d'Ivoire
30 Senegal
31 Japan
32 Philippines