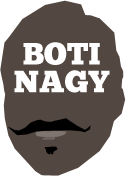 ---
Advertising opportunities available.
Please contact me.
---
In: Flashbacks — Saturday, 22 Jul, 2017
*FLASHBACKS, my irregular "lucky dip" where I just reach into my drawers of old Australian basketball stuff and transcribe or post whatever I find for you.*
In: Flashbacks — Sunday, 16 Jul, 2017
*FLASHBACKS, my irregular "lucky dip" where I just reach into my drawers of old Australian basketball stuff and transcribe or post whatever I find for you.*
In: NBL, WNBL, Boomers & Opals, NBA, SA, Flashbacks — Saturday, 15 Jul, 2017
NO, the pictures here are not from a teenager's bedroom. It's the loft where B.O.T.I. gets the work done and the reason blogs have been more spartan this past week.
In: NBL, Flashbacks — Monday, 10 Jul, 2017
THE adventures of Brett Wheeler – multiple NBL champion and grand final appearances record-holder – warrant far more than a "Where Are They Now?" feature, probably closer to a documentary and/or movie.
In: Flashbacks — Saturday, 1 Jul, 2017
*FLASHBACKS, my irregular "lucky dip" where I just reach into my drawers of old Australian basketball stuff and transcribe or post whatever I find for you.*
In: Flashbacks — Sunday, 25 Jun, 2017
*FLASHBACKS, my irregular "lucky dip" where I just reach into my drawers of old Australian basketball stuff and transcribe or post whatever I find for you.*
In: Flashbacks — Saturday, 24 Jun, 2017
*FLASHBACKS, my irregular "lucky dip" where I just reach into my drawers of old Australian basketball stuff and transcribe or post whatever I find for you.*
In: Flashbacks — Saturday, 17 Jun, 2017
*FLASHBACKS, my irregular "lucky dip" where I just reach into my drawers of old Australian basketball stuff and transcribe or post whatever I find for you.*
In: Flashbacks — Saturday, 10 Jun, 2017
*FLASHBACKS, my irregular "lucky dip" where I just reach into my drawers of old Australian basketball stuff and transcribe or post whatever I find for you.*
In: Flashbacks — Saturday, 3 Jun, 2017
*FLASHBACKS, my irregular "lucky dip" where I just reach into my drawers of old Australian basketball stuff and transcribe or post whatever I find for you.*