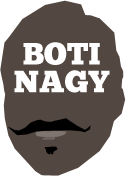 ---
Advertising opportunities available.
Please contact me.
---
In: SA, Misc — Friday, 3 Aug, 2018
SOUTH Australia's basketball charity The Free Throw Foundation has released another round of funding for the state's basketball community through its "Assist Program."
In: SA, Misc — Sunday, 29 Jul, 2018
THE optimist in me likes to believe we all have that one – or more – friend(s) we can go years without seeing, but with whom we instantly can resume a conversation as if the intervening month, year, decade was merely a moment.
In: SA — Monday, 23 Jul, 2018
ALEX Starling last night immortalised himself in SA's sporting annals when he won the Premier League's prestigious Woollacott Medal for the second time, while Chelsea Brook swept through the women's competition to claim the Halls Medal.
In: SA — Saturday, 21 Jul, 2018
FORESTVILLE Eagles again are looking to utilise a Basketball SA bylaw "loophole" to allow ineligible star Daniel Johnson to participate in the playoffs from next weekend.
In: SA — Tuesday, 10 Jul, 2018
WEST Adelaide Bearcats, South Australia's most successful men's basketball club, has celebrated its 2017 Premier League championship with a locally-produced documentary "21 Years in the Making".
In: NBL, Boomers & Opals, NBA, SA — Saturday, 16 Jun, 2018
WHILE the basketball world braces amid rumours Kawhi Leonard and Paul George will join LeBron James at the LA Lakers next season, Cleveland Cavaliers assistant Mike Longabardi should have some of the answers for local NBA fans.
In: NBA, SA — Thursday, 14 Jun, 2018
THE Free Throw Foundation has scored a major NBA coup for its luncheon later this month with Cleveland Cavaliers' defensive coach Mike Longabardi confirmed as guest speaker.
In: SA — Wednesday, 6 Jun, 2018
NORTH Adelaide's Under-16 State champion boys team will spend 10 days in Rome, Italy in October at the invitation of its renowned Stellazzurra Basketball Academy.
In: NBL, WNBL, Boomers & Opals, NBA, SA, Flashbacks, Misc — Monday, 28 May, 2018
APOLOGIES friends and readers. I know the site has been inactive for just over a week, and thanks to those who've contacted me, concerned for my wellbeing.
In: SA, Misc — Saturday, 12 May, 2018
SAM Krupsky, one of the American basketball players in the vanguard to swamp South Australia in its halcyon decade of the Seventies, died this week aged 66, the sport and all who knew him losing a great friend and unique character.