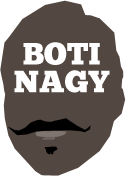 ---
Advertising opportunities available.
Please contact me.
---
In: WNBL, SA — Thursday, 15 Aug, 2019
TED Powell, the West Adelaide Bearcats' stalwart whose vision led to the formation of the Women's National Basketball League, died yesterday, aged 75.
In: NBL, WNBL, SA — Tuesday, 6 Aug, 2019
REVELATIONS the Adelaide 36ers had even forsaken their traditional and ancestral home at Titanium Security Arena for practice purposes, simply pointed forward to more dark days ahead for basketball in South Australia.
In: SA — Tuesday, 23 Jul, 2019
SOUTHERN Tigers import CJ Turnage and Eastern's superstar Carmen Tyson-Thomas have won the most prestigious individual accolades in SA's Premier League, claiming the Woollacott and Halls Medals respectively.
In: NBL, SA — Tuesday, 16 Jul, 2019
BARRY Richardson, the visionary who presided over South Australia's most successful era of basketball evolution, has died, aged 78.
In: SA, Misc — Friday, 12 Jul, 2019
DESCRIBED by Dean Brogan as a "remarkable man", legendary sports icon Kevin Sheedy will talk exclusively to the Free Throw Foundation lunch on Thursday about "Basketball to Footy."
In: NBL, SA, Misc — Friday, 5 Jul, 2019
BASKETBALL Australia is bearing the brunt of the heat today for its decision to prevent Mount Gambier from joining the NZ NBL in 2020, but in truth it had no option other than to rule against the Pioneers.
In: SA, Misc — Monday, 24 Jun, 2019
AFL Hall of Fame legend, former Richmond star and four-time Essendon premiership coach Kevin Sheedy is the prize guest for the Free Throw Foundation's next big lunch on Thursday, July 18.
In: SA, Misc — Thursday, 13 Jun, 2019
MULTIPLE SEABL champion Mt Gambier Pioneers - the club left out in the cold when the new NBL1 competition was formed - has followed the lead of Tasmania's Southern Huskies and nominated for the NZ-NBL next year.
In: NBL, WNBL, Boomers & Opals, SA — Thursday, 30 May, 2019
THE Boomers have added an X-Man, the NBL has announced a fourth All Star team to hit China next month and another Kiwi is bound for the Boomers ... the Melbourne Boomers.
In: WNBL, Boomers & Opals, SA — Wednesday, 29 May, 2019
SOUTH Australia has seven players in Sandy Brondello's Opals squad for the 2019 FIBA Asia Cup as Australia chases Gold in its recent topsy-turvy run of top-two podium finishes.