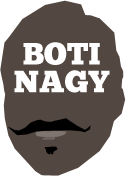 ---
Advertising opportunities available.
Please contact me.
---
BA finally OK with BB reveal
Tweet
GUESS what? It was true all along! Andrej Lemanis stepped down as coach of the Boomers soon after this year's FIBA World Cup and his predecessor as our men's national coach, Brett Brown, now will take the team to the 2020 Tokyo Olympic Games.
Basketball Australia today – only a week after the story broke worldwide – confirmed what everyone already knows, that Brown, who 25 years ago coached North Melbourne Giants to the NBL championship and now is head coach at the NBA's Philadelphia 76ers, regains the reins that Lemanis surrendered.
Free now to focus on his commitments with the Brisbane Bullets, a three-time NBL championship-winning coach, Lemanis leaves an unprecedented legacy, achieving Bronze Medal playoff berths at the 2016 Rio Olympics and 2019 FIBA World Cup and securing qualification for next year's Tokyo Olympics.
Australia now also has its highest-ever FIBA ranking at #3, owns the 2017 Asia Cup and the Gold Medal from last year's Commonwealth Games. This year the Boomers beat the USA for the first time and in front of 52,092 fans at Melbourne's Marvel Stadium.
What has occurred under Lemanis' watch since 2013 is the steady improvement and consolidation of Australia's place in international basketball and with it, a level of expectation never previously experienced in the sport.
Brown coached the Boomers between 2009-2012, including the 2010 FIBA World Championship and the 2012 London Olympics.
He enjoys an intimate knowledge of the international and Australian game – having also previously coached at the Melbourne Tigers under Lindsay Gaze's tutelage and also at the Sydney Kings.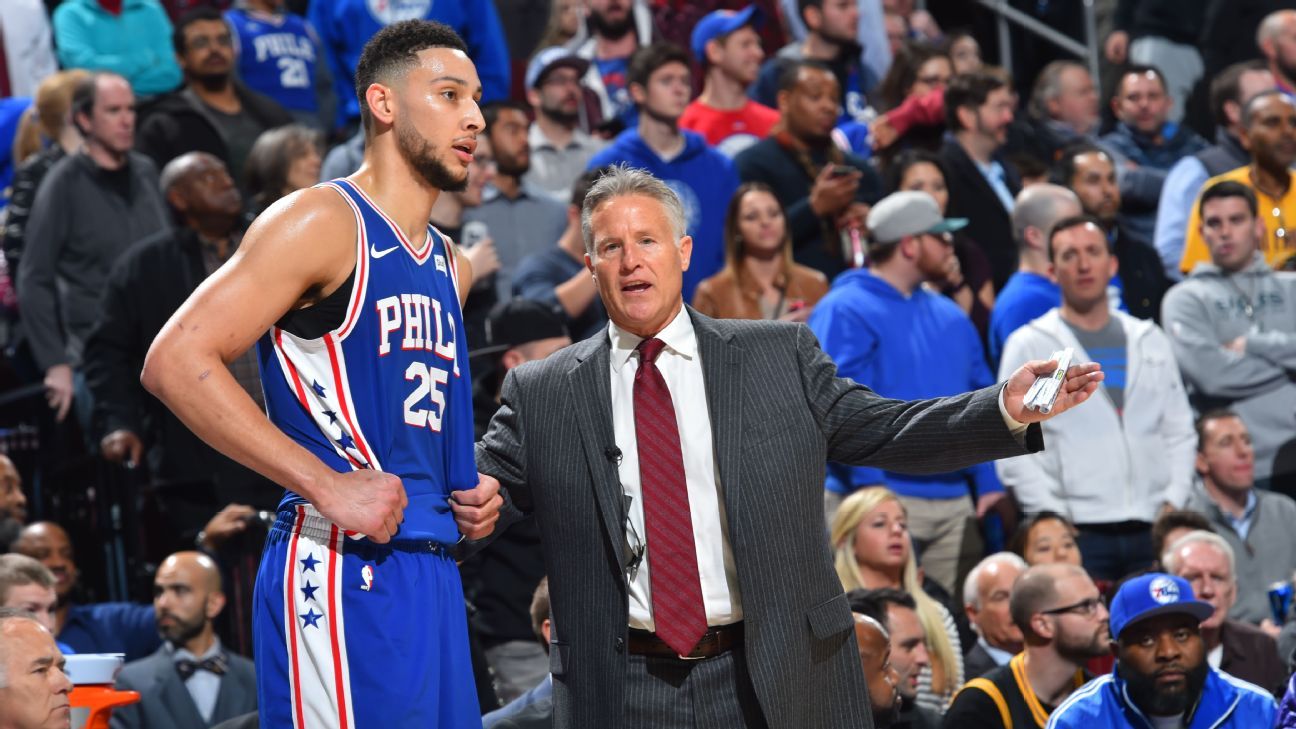 An assistant coach to the legendary Gregg Popovich at the San Antonio Spurs for 11 seasons, including four NBA Championship runs, Brown has coached the 76ers for six years.
"When the opportunity to coach the Boomers next summer in Tokyo came up, I was reminded of my deep history with Australia and Australian basketball," he said.
"I felt a duty to try and help in any way that I could. The spirit of the country and the athletes of the country exemplify on a day-to-day basis the passion that is Australian sport.
"That passion is respected and recognised throughout the world and I'm very excited to be a part of that again.
"This is our mission and my message to our team - we're going into the 2020 Olympics to win a Gold Medal.
"I understand the magnitude of this statement. I would feel irresponsible having any other goal but this."
BA chairman Ned Coten remains confident Australia can build on the legacy Lemanis has left.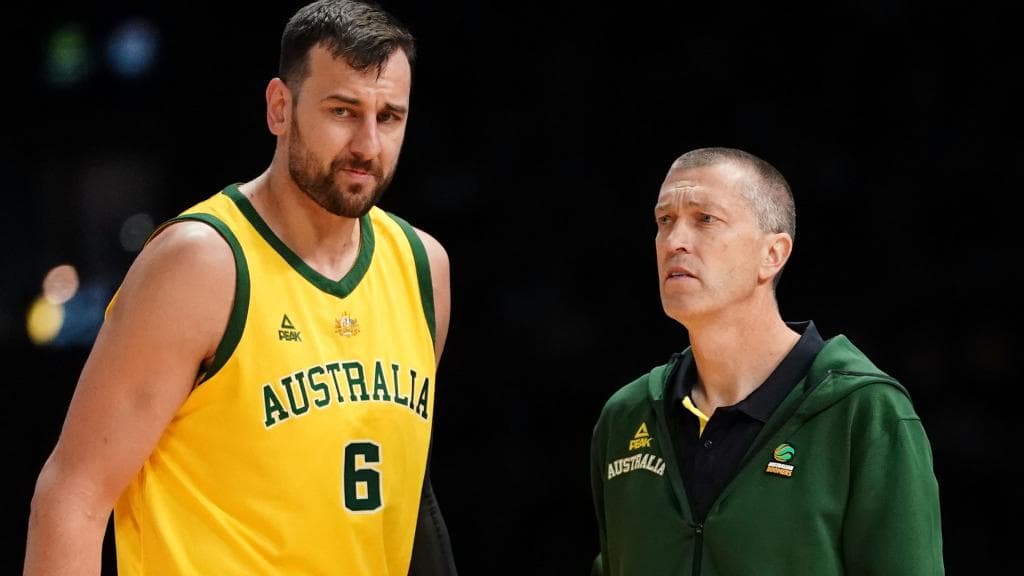 "Next year represents another significant opportunity for Australian basketball on the world stage," Coten said.
"We've been fortunate to have Andrej establish the Boomers as one of the world's strongest basketball teams, which is a testament to his dedication to the role.
"Heading into an Olympic year, we're excited to see what this group of players can achieve and wish Brett all the very best in guiding the Boomers forward."
An emotional Lemanis said he felt honoured and privileged to lead Australia but had recognised "doing the same thing and expecting a different result" would be folly, leading to his decision to step down.
"One of the key elements in making the Boomers environment so special is the willingness of everyone involved to sacrifice for the greater good of the team," he said.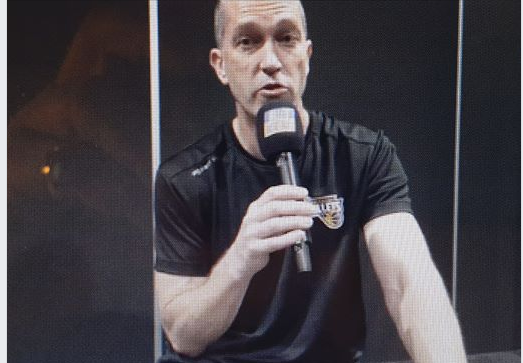 "For the culture to remain, we all have to live by, and display, those values. It is my belief that for the Boomers to medal at the Tokyo Olympics, the coach best positioned to deliver that is Brett Brown.
"His understanding of, and connection to, the NBA environment and nuances, as well as his knowledge and love of Australian basketball position him as the best person to lead the team in Tokyo.
"I've been involved in the process and have been 100 per cent supportive of Brett and it's been a collaborative approach. It's what I believe is best for the team and I have always made decisions in the best interests of the team."
Basketball Australia CEO Jerril Rechter said she is extremely grateful for Lemanis' significant contribution to Basketball Australia and the Boomers.
"There's lots of just wonderful memories and cool experiences," Lemanis said of his journey leading the men in the green-and-gold.
"(I'm) thankful for being able to work with so many great people - coaches, administrators, support staff and players.
"Again there's lots of great memories and stories. I keep bringing up, I guess, the Nick Kay one recently, for someone who came through that whole journey of the World Cup qualification process and we saw his growth there.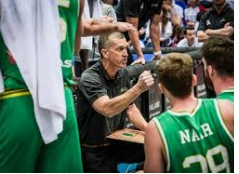 "Then he got his opportunity to shine on the world stage in the 2019 World Cup in China. That was a great story and there's just example and example of that along the way."
Lemanis was most emotional when looking back on those players he mentored and only have known him as their national coach, acknowledging their place in his memories.
"As you reflect, the two fourth places hurt," he said of the Rio and China finishes.
"Fourth is a really weird spot to finish at a major tournament because you feel so much hurt and so much disappointment and pain in finishing fourth and missing the opportunity to get a medal.
"And yet, so many good things had to happen to give you the opportunity to feel so bad! That's kind of a really weird dynamic to process.
"And then you reflect on lots of cool things, the Asia Cup team that won a Gold Medal, like (an) amazing, amazing group of players to be with.
"Winning a Commonwealth (Games) Gold Medal – like that's cool. And even reflecting back to when I first took over and got the opportunity to coach a University Games team and we won a Silver Medal there, the highest-placed finish Australia has ever had at a World University Games.
"So as you reflect, there's been lots of good memories, lots to be proud of and I leave feeling good about my contribution to the program."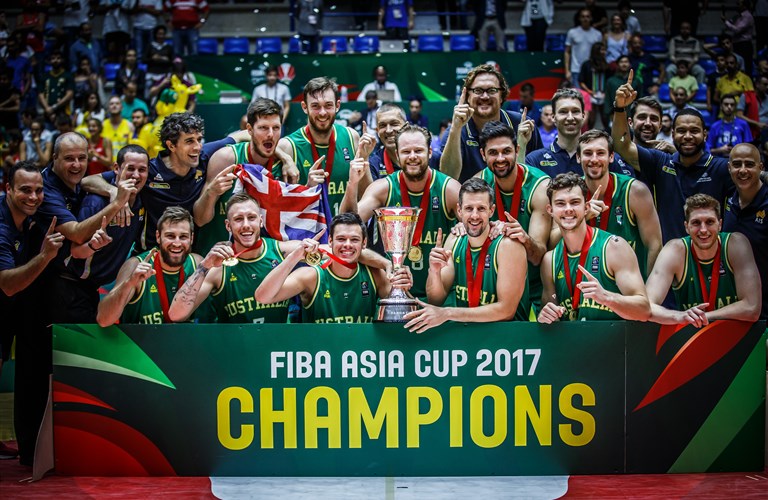 Lemanis also leaves a lasting legacy on Australian basketball at the grassroots level.
"In my role, certainly from 2013 through to 2016, part of my role was to head up the high performance program for the men," he said.
"We went through and worked with the states and the state bodies and put in a 'style-of-play' document in which I covered offence and defence and some 'how we develop players' and some philosophies around what we want to do as a nation.
"And now when I go and watch an under-16s or an under-18s nationals tournament, you see you know what we established back in 2013 filtering through the programs and coaches talking a language that we've introduced – some offensive concepts and some defensive concepts you know that we spoke about in 2013.
"Just to see the influence and infiltration of that over the course of the last six years is pretty cool. It makes me feel pretty special, just to have the ability to have that influence through the broader basketball networks."
There can be no denying the way basketball fans now feel about their Boomers – optimistic and excited ahead of every new challenge – and Lemanis has been the custodian of that culture shift.
"My aim was always to leave the team in a better position than when I joined," he said.
Mission accomplished.