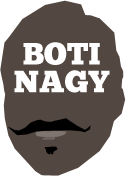 ---
Advertising opportunities available.
Please contact me.
---
Grand times for Melbourne, Adelaide
Tweet
YES, someone will pretty soon trot out the fact Melbourne swept NBL Grand Final Series opponent Adelaide 4-0 during the regular season, but here's everything you really did want to know about their upcoming best-of-five championship. And other stuff too.
For example, in their four regular season meetings, on only one occasion did either club suit its best team and that was United in their Round 5 clash at Hisense Arena.
You know the one. Where 36ers coach Joey Wright asked for a tech and worked his way to two for the price of one.
Ah. Good times.
So before the experts tell you Melbourne is a lay down misere to win this in three, here's some facts pertinent to their four meetings:
#1 They met in the first round of the season on October 5 at Titanium Security Arena. Pre-game, Chris Goulding was taken to hospital with appendicitis and took no part in the match. The 36ers were playing with two imports - Shannon Shorter and Ramone Moore - Shorter in his NBL debut. The result was:
Melbourne United 99 (Ware 23, Prather 20, Boone, Wesley, Andersen 10; Boone 10 rebs; Ware 6 assts) d Adelaide 36ers 97 (Sobey 21, Drmic 17, Creek 15, Shorter 14, Johnson 13, Moore 10; Sobey 9 rebs; Sobey, Shorter 4 assts). After Adelaide started strongly, Melbourne's 40-27 second quarter blitz turned this one around, Ware a huge factor.
* * *
#2 The teams met again at Titanium Security Arena on October 14 in Round 2, where again neither team was at its best. Goulding still was in recovery from appendicitis and Casey Prather played only 11:55 before injuring his leg. For the 36ers, Shorter was missing, having raced back to the US due to a family bereavement and Josh Childress had yet to be signed. United also was on a fair high after having taken OKC to a one-point decision in Oklahoma City.
Melbourne United 99 (Adnam 23, Boone, Ware 18, Wesley 12, Andersen 10; Boone 10 rebs; Ware 6 assts) d Adelaide 36ers 79 (Creek 20, Drmic 16, Moore 13; Creek 9 rebs; Sobey 7 assts). A 29-14 first quarter and a 22-9 last by United, made this one-way traffic for the visitors.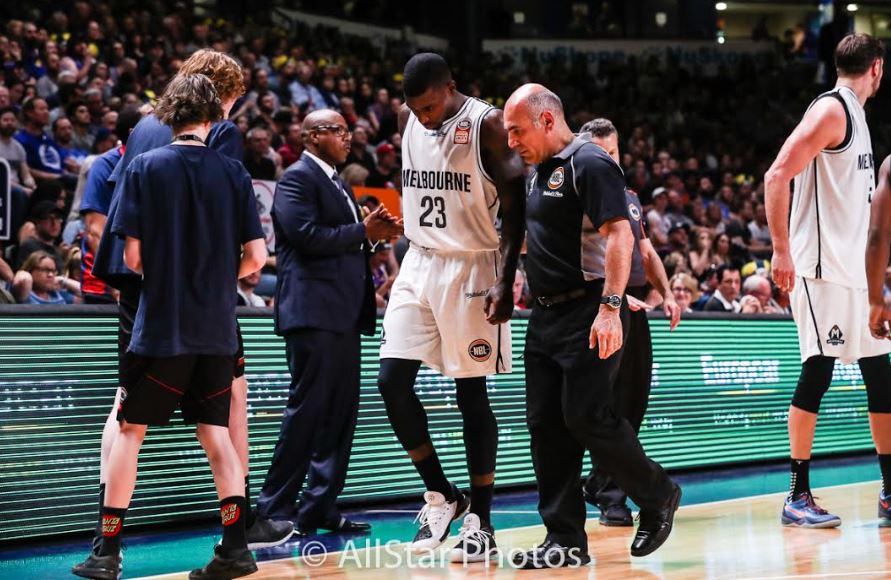 * * *
#3 The series finally switched to Hisense Arena on November 4 for Round 5 where Melbourne suited its full team for the only time while Adelaide had secured Childress but he still was finding his feet and coming off the bench. This also was the game where Joey Wright appeared to be disciplining Nathan Sobey, not starting him. Sobey only played 12:24 and much of that was in the last quarter after Wright was ejected in the third with consecutive technical fouls.
Melbourne United 101 (Prather 25, Ware 21, Andersen, Boone 13, Goulding 11; Andersen 7 rebs; Ware 8 assts) d Adelaide 36ers 84 (Johnson 23, Creek 16, Shorter 13, Drmic 11; Johnson 8 rebs; Shorter 3 assts). Wright lost it in the third after seeing "more of the same" from the second period where United outscored Adelaide 26-17 and the Sixers weren't getting any love from the officials despite taking it at the ring. Melbourne went 29-13 in the third - 55-30 over the middle two periods - to win comfortably.
* * *
#4 Their Round 11 meeting on December 22 at Hisense Arena saw Melbourne without Prather (dislocated elbow) and Adelaide down Mitch Creek and Anthony Drmic with injuries. Melbourne led by as many as 16 points before the 36ers rallied late.
Melbourne United 99 (Ware 24, Goulding 22, Wesley 14, Hooley 11; Boone 12 rebs; Ware 5 assts) d Adelaide 36ers 91 (Johnson 20, Sobey 19, Childress 18, Deng 14, Shorter 11; Shorter 11 rebs; Shorter 5 assts).
* * *
#5 So in truth, although Melbourne swept Adelaide 4-0, they have not met once this year and neither team was at full strength or playing with its current aplomb on those occasions they clashed last year. So what should you read into those results?
Maybe no-where near as much as you might think on the surface.
* * *
"If Adelaide shoot like that, they're tough," defeated Perth Wildcats coach Trevor Gleeson said post-Game 2. "They're playing the right way, they're up and about, they can go small-ball, big-ball.
"They're playing really well. It's going to be a great series. The home court's a big advantage for the finals.
"That's a killer. I think Adelaide will get the two at home. If they can pinch one on the road, and they're capable. If Childress and Creek are going (and) shoot like that, they're tough."
* * *
LET'S revisit the semi finals one last time and remind FOXSPORTS how important scoreboard integrity is and how, by Game 2s of the semi finals, they really should have it mastered: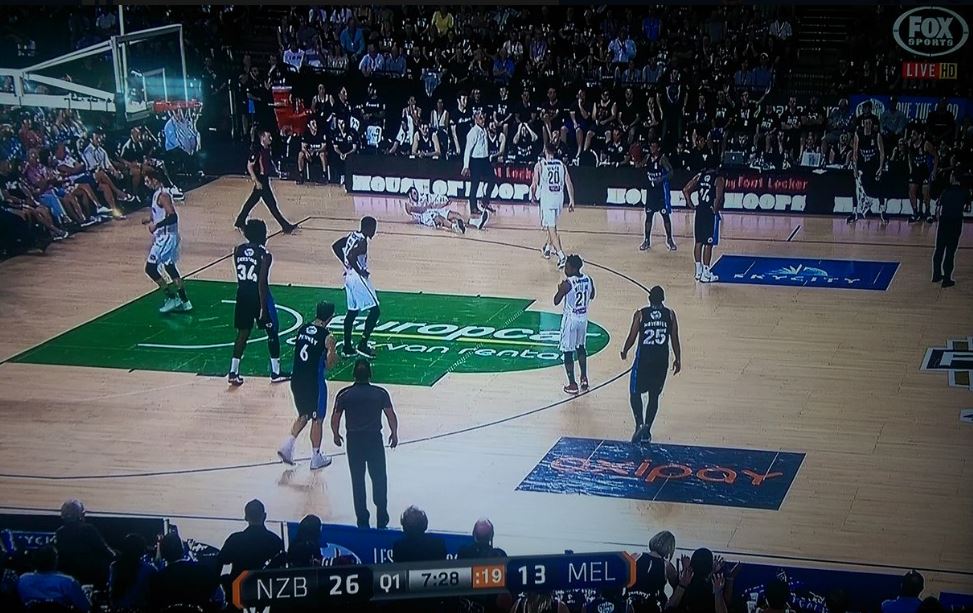 The score at this time was actually 28-18...
Still with FOX, or in this case SKY, guest caller for Game 2 in Auckland of the United-Breakers series, Brendon Pongia gave us a throwback to years gone by with his "WE need to do this", "WE need to do that" style. Casey Frank is still the bist.
And Andrew Mulligan was at his finest when he observed the pressure Shea Ili was putting on Casper Ware, saying: "Ili is literally in Ware's compression shorts."
Literally? Whoa. That's putting too much pressure on the ball methinks!
* * *
THE scenes of New Zealand basketball legend and sporting royalty, Kirk Penney, being sent into retirement with a heartfelt haka easily was the high point of these NBL finals.
The emotional post-game tribute didn't just involve the Breakers players, but United's New Zealander, Tohi Smith-Milner, joined in, as did coach Paul Henare.
Melbourne's team stayed on court also as a classy mark of respect to the champion and MVP.
"That was really cool," Henare said of the haka. "I didn't know it was going to happen until we went out there. Tohi Milner-Smith being a part of that, it's a really amazing gesture.
"Them standing on the court and watching Melbourne be a part of that, the send-off, off the court for Kirky as well - massive respect to them for showing that appreciation."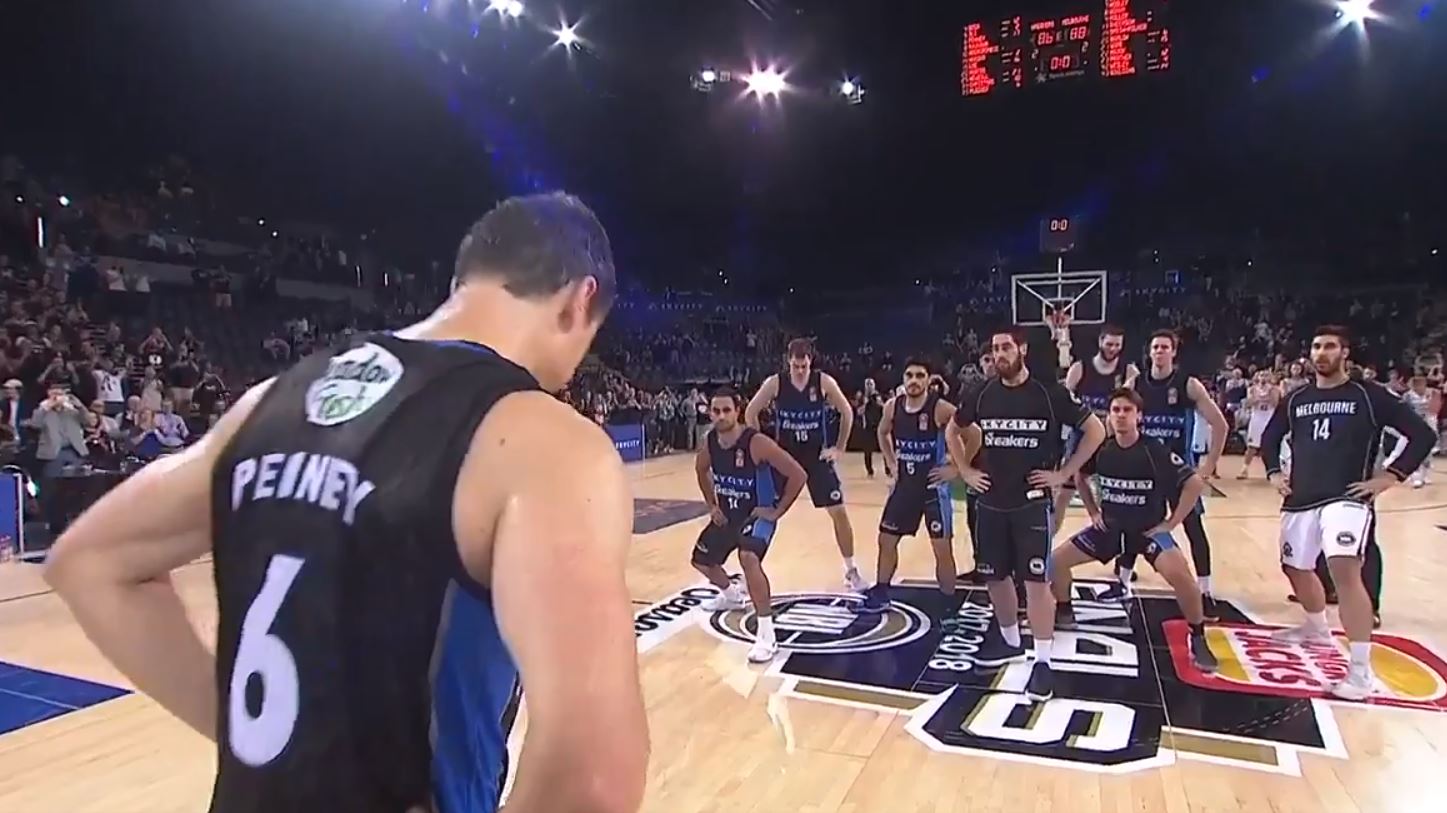 If you haven't seen it, track it down on Youtube. You won't be sorry.
* * *
YES, home fans tend to love their players, especially at this time of year.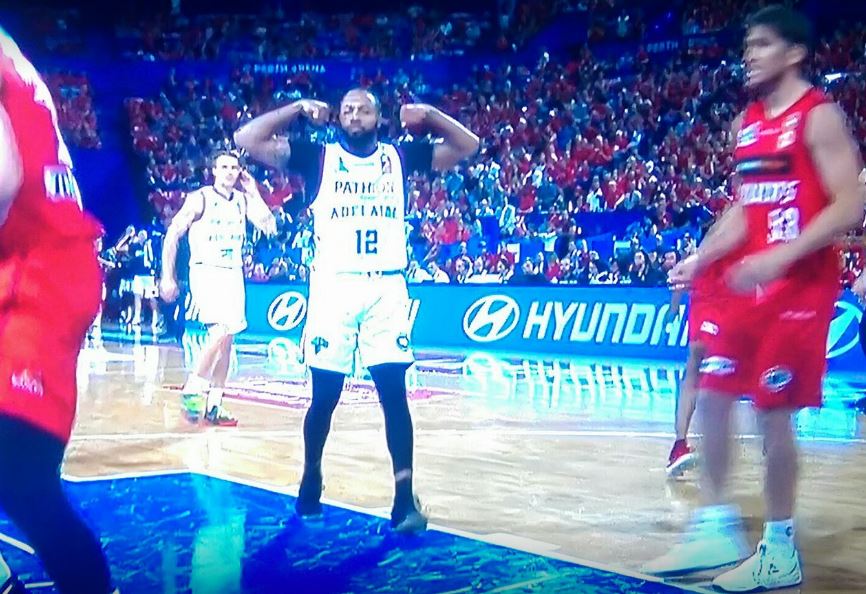 And when they bring character as well as class, that's the perfect combination.
But Shannon Shorter needs to maybe give the muscle pump a bit of a longer think, considering he did this after scoring from an offensive rebound, his FIRST basket of Game 2, at 8:58 of the third quarter.
He pulled down the board over the shorter Damian Martin and it was one of two buckets he made, shooting 2-of-6, with four assists and four turnovers. As much as this showboating has (sadly) become part of the game, maybe when you go for 18 points and seven assists, as in Game 1, that's the more appropriate time to do this and not come across as a bit of a knucklehead?
* * *
ASKED how confident he was ahead of the best-of-five grand finals with Melbourne, Adelaide coach Joey Wright was succinct.
"Cautionary optimistic. I mean we're playing against the best team in the competition all year. They've finished No.1," he said.
"They've got some outstanding players on the team and it's going to be a tough game but I wouldn't trade these (36ers) guys in for anything."
* * *
IN their head-to-heads this season, the averages for Melbourne and Adelaide's main guys are:
UNITED: Casper Ware 21.5ppg, 3.8rpg, 6.3apg; Chris Goulding 16.5ppg, 1.5rpg, 3.5apg; Casey Prather 15.7ppg, 3.7rpg, 2.3apg; Josh Boone 11.3ppg, 9.5rpg, 0.5apg; Tai Wesley 11.3ppg, 4.8rpg, 2.5apg; David Andersen 9.5ppg, 4.0rpg, 1.8apg; David Barlow 5.8ppg, 2.5rpg, 1apg; Craig Moller 4.8ppg, 2.3rpg, 1.3apg.
36ERS: Mitch Creek 17ppg, 6.3rpg, 2.3apg, Daniel Johnson 15.8ppg, 7rpg, 2apg; Anthony Drmic 14.7ppg, 5.3rpg, 0.7apg; Shannon Shorter 12.7ppg, 6rpg, 4apg; Josh Childress 12ppg, 4.5rpg, 1apg; Nathan Sobey 12ppg, 3.5rpg, 3.3 apg; Ramone Moore 8.8ppg, 2.5rpg, 1.5apg; Majok Deng 6.5ppg, 2.3rpg, 0.8apg; Matt Hodgson 3ppg, 4rpg, 0.8apg
* * *
MELBOURNE United and Adelaide have never previously met in any finals matches.
United has not yet won an NBL championship while Adelaide has won four (1986-98-99-02).
Of course, if you want to invoke Melbourne's history as the Tigers, it then also owns four championships (1993-97-06-8).
* * *
GRAND FINAL SERIES (Best-of-5)
MELBOURNE UNITED (1) v ADELAIDE 36ERS (2)
GAME 1: 7:30pm Friday, March 16 at Hisense Arena, Melbourne
GAME 2: 3pm Sunday, March 18 at Titanium Security Arena, Adelaide
GAME 3: 7:30pm Friday, March 23 at Hisense Arena, Melbourne
GAME 4 (If required): at Titanium Security Arena - TBA
GAME 5 (If required): at Hisense Arena - TBA
* * *
NBL SEMI FINALS (Best-of-3)
MELBOURNE UNITED (1) v NEW ZEALAND BREAKERS (4)
GAME 1: MELBOURNE UNITED 88 (Ware 33, Prather 15, Wesley 13, Goulding 10; Boone 8 rebs; Wesley 4 assts) d NEW ZEALAND BREAKERS 77 (Newbill 19, Ili 16, Sosa 10; Pledger 10 rebs; Ili 5 assts) at Hisense Arena.
GAME 2: MELBOURNE UNITED 88 (Boone 33, Ware 15, Goulding 14, Prather 12; Boone 15 rebs; Ware, Goulding 6 assts) d NEW ZEALAND BREAKERS 86 (Newbill 21, Penney 17, Loe 16, Sosa 12; Christmas 8 rebs; Abercrombie 5 assts) in overtime at Spark Arena.
Melbourne United sweep series 2-0.
ADELAIDE 36ERS (2) v PERTH WILDCATS (3)
GAME 1: ADELAIDE 36ERS 109 (Childress 22, Creek 20, Shorter 18, Johnson 16, Sobey 15, Moore 10; Creek 11 rebs; Shorter 7 assts) d PERTH WILDCATS 74 (Cotton 22; Cooke, Brandt 6 rebs; Kenny 4 assts) at Titanium Security Arena.
GAME 2: ADELAIDE 36ERS 89 (Childress 25, Creek 22, Sobey 13; Childress 10 rebs; Sobey 5 assts) d PERTH WILDCATS 88 (Cotton 31, Brandt, Tokoto 14, Kenny 12; Brandt 9 rebs; Tokoto 5 assts) at Perth Arena.
Adelaide 36ers sweep series 2-0

ADAMANT: Kyle Adnam is adamant he can get around Matt Hodgson.
SEMI FINAL Game 2 match report here.
SIXERS reboot bears finals fruit, here.