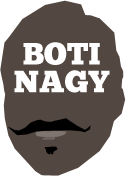 ---
Advertising opportunities available.
Please contact me.
---
NBL Wrap: JR, JR and JR
Tweet
ROUND 11 of the NBL was most definitely one for "JR" - with first Adelaide's Jerome Randle despatching South East Melbourne, then repeating the dose for NZ Breakers, before Phoenix's John Roberson set the league alight with his late-game heroics.
Roberson was out of this world, producing a jump-from-your seat finish to regulation against Cairns after South East trailed 95-89 on Scott Machado's drive to the hoop with 42.9 seconds left in the contest.
The Phoenix took timeout and Roberson, 3-of-8 from range at that stage, went 3-of-9 and Cairns claimed the defensive rebound.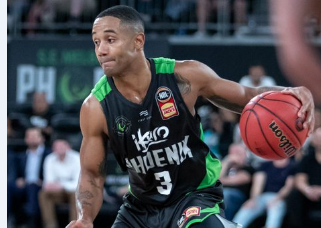 Put your glasses down and your feet up, this game belonged to the Taipans.
Ah, but did anyone hear that delightfully buxom lady singing?
Mitch Creek sure didn't as he picked off an errant crosscourt pass by Cairns' Jarrod Kenny with 23.3 seconds left.
Ben Madgen in the corner missed a 3-point attempt and yes, this one now was surely over...
But no. Dane Pineau collared the rebound, had the presence of mind to pass it out to Adam Gibson and Gibbo, despite a season-high 25 points, equally wisely flicked it over to Roberson.
JR let it fly and it was nothing but bottom of the net, 92-95, 11.1 seconds left and timeout Cairns.
Pineau, all 206cm of him and long arms to boot, picked up the Taipans' sideball inbounds passer, the misery-bound 188cm Kenny.
Pineau got the pass deflection he was trying for, grabbed the ball and Roberson took off, driving to the wing where defensive confusion saw him open for just long enough to let fly again.
Swish! And 95-95 with 2.9 seconds left. Cairns got nothing for its final play and we were off to overtime.
It never should have happened in this monumental battle between two clubs fighting it out with Adelaide for that vital fourth spot.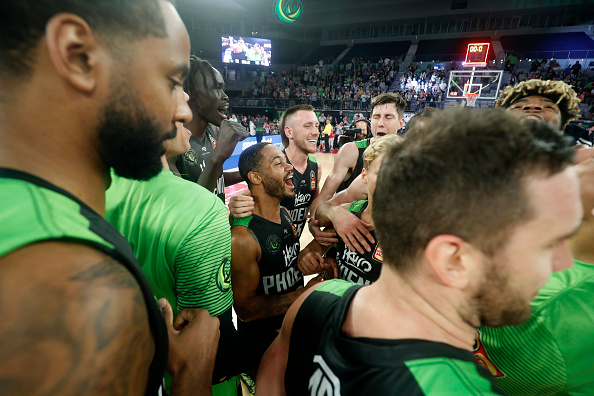 South East Melbourne led by as many as 13 before DJ Newbill's 15-point third quarter brought the Taipans slithering back. Then Cairns led by 10 well before Roberson cut loose.
Roberson continued with a dazzling 15 points in overtime, Creek with the Phoenix's other two for 25 points at 71 percent, eight rebounds, three assists and three steals.
Gibson's 25 came at 61 percent and included 5-of-9 threes.
But Roberson, with 32 points - 21 in the last 5min11.1secs - was the story, shooting 5-of-5 threes in that amazing run, to finish with 8-of-14 from beyond the arc.
For the still dazed Orangemen, Newbill's 30 came at 57 percent and Cam Oliver enjoyed another double with 23 points, 13 boards.
Kenny, who connected on 2-of-2 threes, may have played just a little too long, his two steals not really cancelled by his two turnovers.
* * *
IT turned into a bitter round for the Taipans, earlier beaten in Cairns by the Wildcats in a thriller, Adelaide making life no more pleasant for the Phoenix in Adelaide, both matches reviewed here.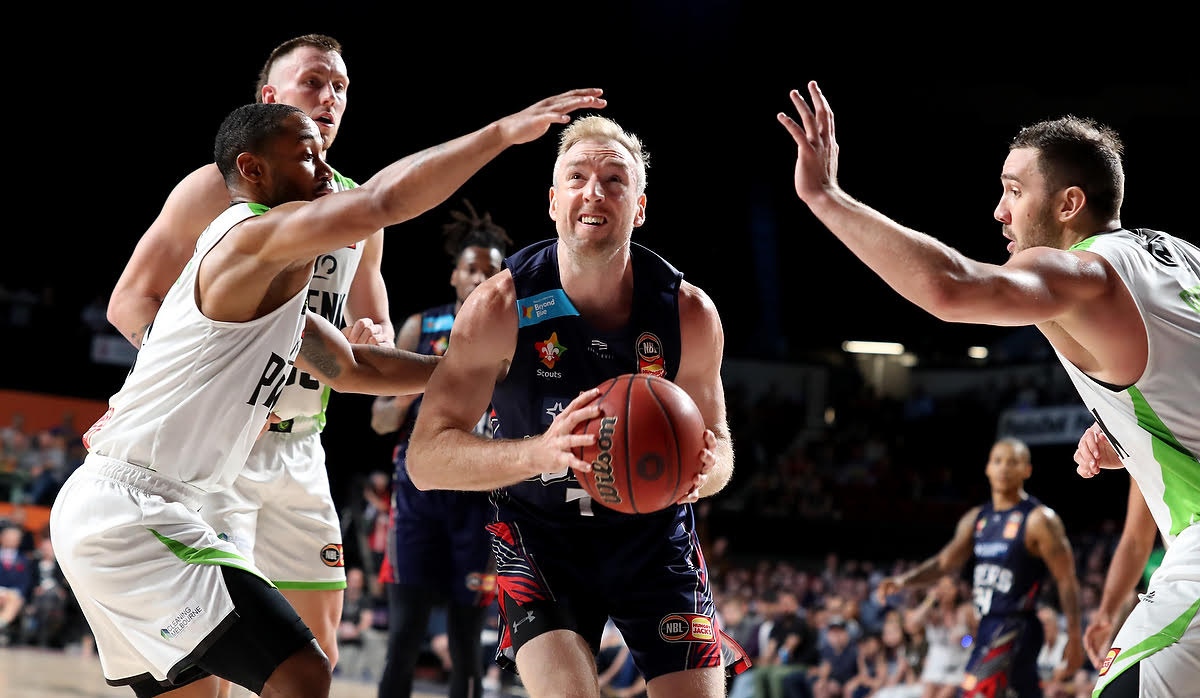 BILLED as the blockbuster battle of the big guns, Sydney hit Melbourne full of beans, which quickly led to the much-hyped and anticipated big-man duel between Andrew Bogut and Shawn Long deteriorating into irrelevancy with both in foul trouble.
In a further indictment of the officiating this round, which plunged new depths of atrocious, Bogut played just 9:55 and Long fouled out in 15:31. Glad you bought your ticket?
Casper Ware again did a number on his former club, Sydney with a 31-point opening period and rolling again after last week's hiccups to Perth and Cairns.
This was the challenge too for coach Will Weaver and he answered it, the Kings leading by as many as 27 points and United without any answers.
Worse still for Melbourne was the fact Casey Prather, on the comeback trail from injuries, suffered a hamstring tear and now is expected to be sidelined for upto six weeks, ruling him out until February. That is a devastating blow for the three-time championship winner.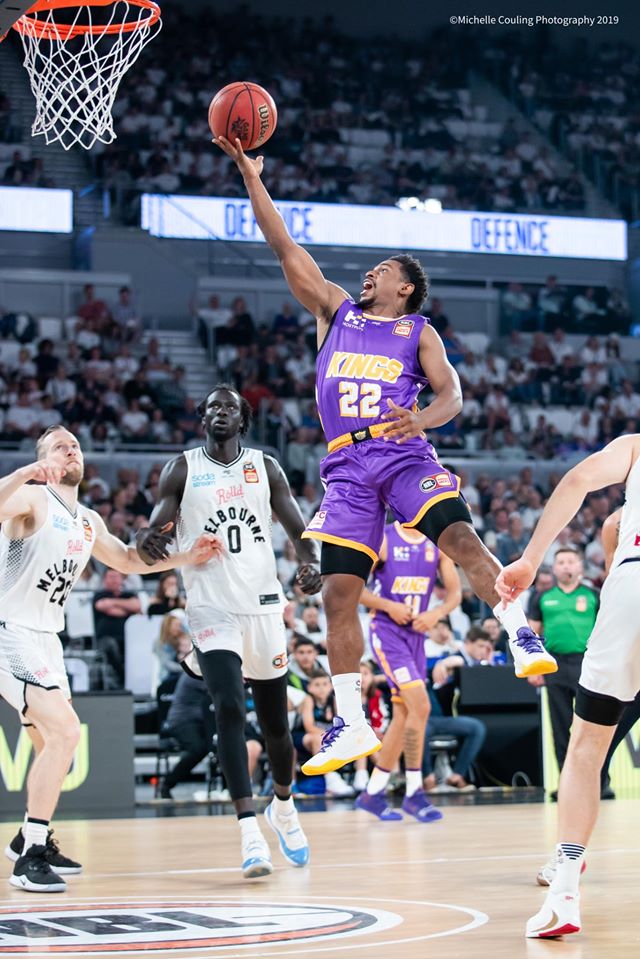 * * *
FEW expected too much from Brisbane when it travelled to Perth, but especially in the milestone 300th NBL game of Wildcats stalwart and captain Damian Martin.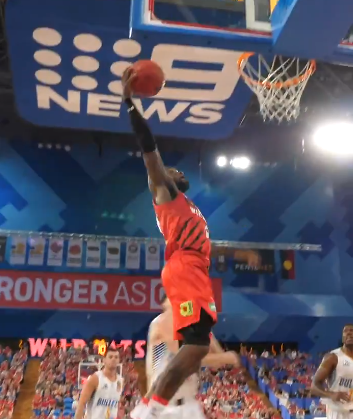 To their credit, the Bullets made it a struggle but throwdowns by Nick Kay and Terrico White left fans with sufficient highlight moments to savour.
Perth's usual suspects - Bryce Cotton (23 points, three steals), White (19 points, seven rebounds) and Kay (18 points, seven boards) - led the assault, Clint Steindl continuing his good recent form with 14 points and two 3-pointers.
* * *
ACROSS the ditch in Auckland, the weekend's other JR, Jerome Randle, again shone for the 36ers who could not have had much more go wrong in the final quarter against New Zealand.
Officiating will take a beating this round and this game is another reason why, some of the calls confounding, to say the very least.
Randle stroked the match-winning 3-pointer but for a more full report. click this link.
* * *
THE round ended tonight in Wollongong where Darington Hobson and Bill Preston debuted for Illawarra, and Dillon Stith returned to the United's lineup in the wake of Casey Prather's hamstring injury.
Full of pluck early and paced by Emmett Naar (16 points on 7-of-9 shooting, 2-of-2 threes, five assists) and with AJ Ogilvy resembling the player he used to be - Todd Blanchfield still has zero idea where the player he used to be is - the Hawks gave Melbourne plenty to think about early.
Down their injured youngster LaMelo Ball and injured oldster Dave Andersen, Illawarra was no worse off than United, missing Prather and also Alex Pledger.
But their new import tandem of Darington Hobson (three points on 1-of-10 shooting, seven rebounds, five assists) and Bill Preston (four points on 1-of-11 shooting, four rebounds and a steal) played way too many minutes for such unimposing debuts.
Angus Glover (15 points at 60 percent in 12 minutes) did far more in far less time and embodied the passion Illawarra fans have come to expect.
Melbourne simply stepped on the pedal after halftime, going 55-33 and shooting at better than 50 percent, Melo Trimble and Shawn Long relishing the pick-and-roll and a particular Trimble-Goulding pair of 3-pointers breaking what was devolving into token resistance anyway.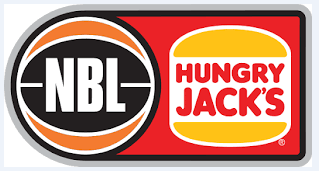 NBL ROUND 11 RESULTS
PERTH WILDCATS 88 (Cotton 24, White 21, Kay 19; Kay 11 rebs; Kay 5 assts) d CAIRNS TAIPANS 84 (Oliver 21, Newbill 17, Machado 13, Deng 11; Oliver 17 rebs; Machado 12 assts) at the Snakepit, Cairns Convention Centre. Crowd: 4,358
ADELAIDE 36ERS 113 (Randle 26, Griffin 20, Froling 19, Drmic 12, Teys, Johnson 11; Griffin 10 rebs; Randle 8 assts) d SOUTH EAST MELBOURNE PHOENIX 111 (Creek 27, Roberson 22, Madgen, Wesley 11; Creek 11 rebs; Creek, Roberson 4 assts) at Adelaide Entertainment Centre. Crowd: 6,102
SYDNEY KINGS 104 (Ware 28, Louzada 14, Tate 13, Bruce, Kickert 11; Tate 12 rebs; Bruce 4 assts) d MELBOURNE UNITED 81 (Trimble 19, Long 18, Prather 10; Acuil 6 rebs; Trimble 5 assts) at The UN, Melbourne Arena. Crowd: 8,755
PERTH WILDCATS 86 (Cotton 23, White 19, Kay 18, Steindl 14, Wagstaff 10; Martin 8 rebs; Norton 4 assts) d BRISBANE BULLETS 78 (Sobey 15, Patterson 14, Cadee 10; Hodgson, Patterson 8 rebs; Cadee 4 assts) at The Jungle, RAC Arena. Crowd: 12,522
ADELAIDE 36ERS 99 (Randle 29, Johnson 26, Griffin 14; Griffin 9 rebs; Drmic, Randle 4 assts) d NEW ZEALAND BREAKERS 96 (Abercrombie 22, Henry 20, Loe 13, Hopson, Weeks 12, Delany 10; Abercrombie 9 rebs; Hopson 6 assts) at The Breakwater, Spark Arena. Crowd: 5,328
SOUTH EAST MELBOURNE PHOENIX 112 (Roberson 32, Creek, Gibson 25, Pineau 10; Pineau 9 rebs; Wesley 6 assts) d CAIRNS TAIPANS 105 (Newbill 30, Oliver 23, Machado 18, Jawai 10; Oliver 13 rebs; Machado 6 assts) in overtime {95-95} at The Fire Pit, Melbourne Arena. Crowd: 3,856
MELBOURNE UNITED 94 (Trimble 22, Long 21, McCarron, Ili, Goulding 10; Long 14 rebs; Trimble 6 assts) d ILLAWARRA HAWKS 73 (Naar 16, Glover 15, Ogilvy 13; Boone, Ogilvy, Hobson 7 rebs; Naar, Hobson 5 assts) at The Sandpit, WIN Entertainment Centre. Crowd: 3,073