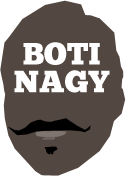 ---
Advertising opportunities available.
Please contact me.
---
In: SA, Flashbacks — Saturday, 18 Jul, 2020
WELCOME back. I am delighted and humbled to say how much positive feedback I received with my last two FLASHBACK features, encompassing Chapter 1 of my forthcoming memoir. It's allowed me to be talked into giving you the second chapter this weekend, with Part 1 today.
In: Flashbacks, Misc — Saturday, 6 Jun, 2020
AS revealed here last week, I've been buried in my PC banging out my memoir, inspired by colleagues Derek Pedley and Vincent Ross. So here now is Parts Two and Three of Chapter One. Settle in with a cup of coffee because this is a longer read. Or, of course, don't.
In: Boomers & Opals, SA, Flashbacks — Sunday, 31 May, 2020
IF you've been wondering where I've been lately, truth is with COVID-19, there's just been a lot of tail-chasing stories which I've happily left to others while being prompted to write a memoir, as inspired by former journo colleagues Derek Pedley and Vincent Ross.
In: Flashbacks — Saturday, 26 Oct, 2019
*FLASHBACKS, my irregular "lucky dip" where I just reach into my drawers of old Australian basketball stuff and transcribe or post whatever I find for you.*
In: Flashbacks — Sunday, 20 Oct, 2019
*FLASHBACKS, my irregular "lucky dip" where I just reach into my drawers of old Australian basketball stuff and transcribe or post whatever I find for you.*
In: Flashbacks — Sunday, 29 Sep, 2019
*FLASHBACKS, my irregular "lucky dip" where I just reach into my drawers of old Australian basketball stuff and transcribe or post whatever I find for you.*
In: Flashbacks — Sunday, 22 Sep, 2019
*FLASHBACKS, my irregular "lucky dip" where I just reach into my drawers of old Australian basketball stuff and transcribe or post whatever I find for you.*
In: Flashbacks — Saturday, 7 Sep, 2019
*FLASHBACKS, my irregular "lucky dip" where I just reach into my drawers of old Australian basketball stuff and transcribe or post whatever I find for you.*
In: Flashbacks — Saturday, 31 Aug, 2019
*FLASHBACKS, my irregular "lucky dip" where I just reach into my drawers of old Australian basketball stuff and transcribe or post whatever I find for you.*
In: Flashbacks — Sunday, 18 Aug, 2019
*FLASHBACKS, my irregular "lucky dip" where I just reach into my drawers of old Australian basketball stuff and transcribe or post whatever I find for you.*