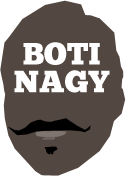 ---
Advertising opportunities available.
Please contact me.
---
In: Boomers & Opals, SA — Sunday, 5 Jun, 2022

SOUTH Australian basketball has lost four of its greats - three of its mightiest players of a bygone era and one of its most fabulous non-playing characters - in the past few months but their legacies live on, the game in the state heavily influenced by their presence and guidance over the long, long haul.
In: WNBL, Boomers & Opals, SA — Monday, 7 Feb, 2022

ADELAIDE LIGHTNING captain Stephanie Talbot will be back for the Seattle Storm in 2022, the WNBA club keen to reassemble as much of its 2021 team as possible now it has retained Breanna Stewart who was being heavily courted by Sandy Brondello's New York Liberty.
In: SA, Misc — Sunday, 19 Dec, 2021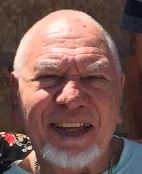 JOE Clarke was a master on the basketball court, a wizard on the footy field and a champion in the boxing ring. As a leader in the vanguard of Aboriginal and Indigenous sportspeople capable of making their mark at the highest levels, his legacy sadly is somewhat underplayed.
In: NBA, SA, Misc — Saturday, 18 Dec, 2021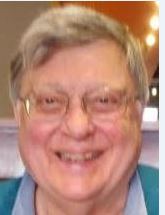 BOB'S CORNER: Our US correspondent Bob Craven has been hard at work this week, compiling notable articles on Boston Celtics star Danny Aine, revisiting our own late, great Lorraine Eiler, the ravages of COVID-19 on US sports, timely anniversaries and so much more.
In: Boomers & Opals, SA, Misc — Tuesday, 14 Dec, 2021

SHE was the first Australian - man or woman - to win a US college scholarship, instrumental in basketball for women becoming an actual "thing" in the 50s, helped create the national championship between states and was an original Opal before they even knew they were such gems. Lorraine Eiler passed away this week, one of the greatest identities in our sport's history.
In: WNBL, SA, Misc — Tuesday, 30 Nov, 2021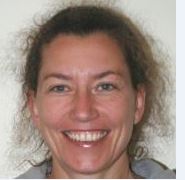 MARK the date and don't delay! Tuesday is your last chance to buy tickets to the Free Throw Foundation's big pre-Christmas lunch at the Highway Hotel in Adelaide on Friday, December 10, featuring 40 years of WNBL history, a celebration of Adelaide Lightning's opening home game and a chance to buy my new basketball-based book!
In: NBL, WNBL, Boomers & Opals, SA, Misc — Friday, 26 Nov, 2021
THANK you very much from the bottom of my heart to the people already purchasing copies of my basketball-based memoir "A Type of Life" which, I am reliably informed, has been flying off the shelves at Dymocks.
In: WNBL, SA, Misc — Thursday, 25 Nov, 2021
THE history of the Adelaide Lightning with surprise guests, copies of my new book "A Type of Life" for sale, and news out of Basketball SA ... the Free Throw Foundation's pre-Christmas lunch on December 10 at the Highway Hotel is one not to be missed.
In: NBL, WNBL, Boomers & Opals, NBA, SA, Flashbacks, Misc — Tuesday, 23 Nov, 2021
APOLOGIES to regular readers and visitors here but as you will have noticed, your author has stayed out of commission for several weeks despite promising the website's imminent return. Sadly it's been the result of a series of back spasms that laid me out for several weeks and kept my chiropractor extremely busy.
In: NBL, WNBL, Boomers & Opals, NBA, SA, Flashbacks, Misc — Wednesday, 27 Oct, 2021
DEAR regulars, apologies for the recent lack of B.O.T.I. coverage but have had a lot on the old plate. One daughter's wedding and marriage, another one's birthday, the imminent release of my memoir. In the meantime, great basketball stuff has been piling up but back on deck now and will start clearing those same decks shortly!